Top 10 Talk Show Hosts
The Top Ten
1
Conan O'Brien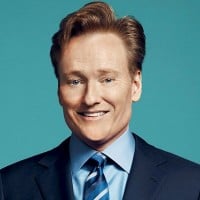 Conan Christopher O'Brien is an American television host, comedian, writer, and producer. He is best known for hosting several late-night talk shows; since 2010, he has hosted Conan on the cable channel TBS.
Conan and Letterman have always been, for me, the best among all the hosts I've seen in my lifetime. Sure, some are funny too but these two do not need any gimmick going on around them to be funny. Conan is particularly funny when he is off doing things outside the studio, interacting with locals and some celebrities. What makes Conan number one for me and Dave being a close second is his kindness and genuinety.
He is my all time favorite! Hilarious, makes his good friends do funny things and great with animals.
He's hilarious! He's great with guests but just as great when he does his skits or travel videos!
He's the best there is, the best there ever has been and probably the best there ever will be...
2
David Letterman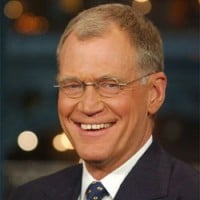 David Michael Letterman is an American former television and radio host, comedian, writer, producer, and actor.
The first time I actually have ever seen David Letterman was when Mariah Carey (the queen) made an appearance on the show in 1994. She brought in her new puppy and wanted David to come up with names for it. It was so insanely adorable!
No questions asked for me. I think in my era, Dave had to be the best talk show host I had ever watched and seen
Why does anybody like him? He makes ugly strange facial expressions and he's not funny.
Who doesn't like this guy he is absolutely fantastic and he is super funny.
3
Jimmy Kimmel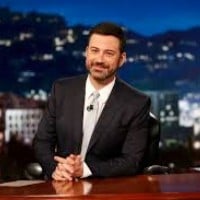 James Christian "Jimmy" Kimmel is an American television host, comedian, writer, and producer. He is the host and executive producer of Jimmy Kimmel Live!, a late-night talk show that premiered on ABC in 2003. Kimmel hosted the Primetime Emmy Awards in 2012 and 2016, and the Academy Awards in 2017 and 2018.
He's the best how is he not in the list come on HE'S A GENIUS! He's very classy and entertaining as hell he better than fallon.
The most intelligent, relevant, empathetic and compassionate, wise and quick witted of them all! Absolutely love him!
My dad watched him quite a bit and when I started watching him I liked it a lot!
The best there is!
4
Ellen DeGeneres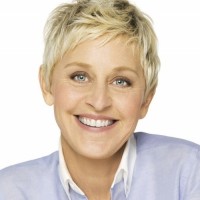 Ellen Lee DeGeneres is an American comedian, television host, actress, writer, producer, and LGBT activist. DeGeneres starred in the popular sitcom Ellen from 1994 to 1998 and has hosted her syndicated TV talk show, The Ellen DeGeneres Show, since 2003.
I have loved everything about Ellen Lee. She is world best. Trust me when I say world best. Am a host as well, she is good.
She's awesome and I watch her basically every single day!
Hilarious! She deserves number one
"She's simply the best! "
5
Jon Stewart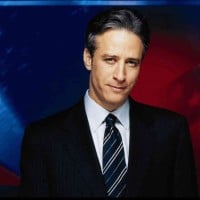 He is the best
6
John Oliver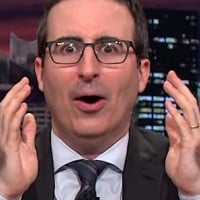 John William Oliver is an English comedian, writer, producer, political commentator, actor, and television host. Oliver started his career as a stand-up comedian, both in the United Kingdom and United States.
I always learn from him. Strikingly intelligent.
He is simply amazing
7
Stephen Colbert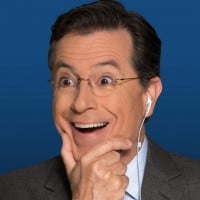 Stephen Tyrone Colbert is an American comedian, writer, producer, actor, media critic, and television host.
He is by far my favorite, course besides Fallon, Kimmel, Myers, & Cordon
8
Johnny Carson
John William "Johnny" Carson was an American television host, comedian, writer, producer, actor, and musician, best known for his 30 years as host of The Tonight Show Starring Johnny Carson.
Who is voting? Stephen Colbert over Johnny Carson? The man is nothing but as liberal hack. As is Jimmy Kimmel, David Letterman and Jon Stewart. Stewart is the only (somewhat) funny one out of the bunch. Ellen is pretty good. she doesn't let her politics destroy her sense of humor. I agree that Conan is very good. I'd probably put him #2. But Johnny Carson is without question the King of Late Night. you know how I know that?... Because everyone on the list, including the ones I named, would agree with me
This man is a legend.
Legends should be in the top ten without question.
9
James Corden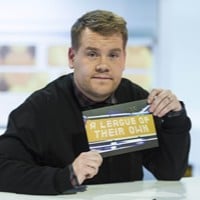 James Kimberley Corden OBE is an English actor, comedian, and television host. He hosts The Late Late Show with James Corden, a late-night television talk show on CBS.
Someone must have misread this as a "worst" list.
Jimmy fallon has better games but james corden just has better personality
Best comedian ever.
James is so funny
10
Seth Meyers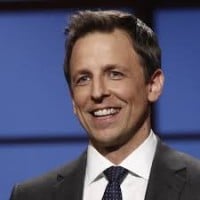 Seth Adam Meyers is an American comedian, writer, producer, actor, and television host. He hosts Late Night with Seth Meyers, a late-night talk show on NBC. Prior to that, he was a cast member and head writer for NBC's Saturday Night Live and hosted the show's news parody segment, Weekend Update.
The Contenders
11
Dick Cavett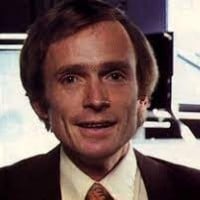 12
Oprah Winfrey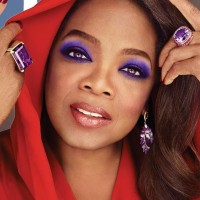 Oprah Gail Winfrey is an American media proprietor, talk show host, actress, producer, and philanthropist.
No one can do an interview quite like Oprah!
13
Howard Stern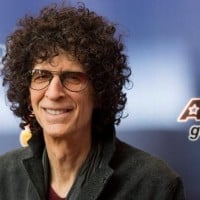 Howard Allan Stern is an American radio and television personality, producer, author, actor, and photographer.
14
Craig Ferguson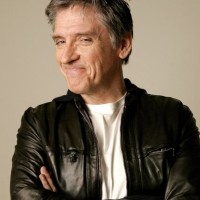 Craig Ferguson is a Scottish-American television host, comedian, author and actor. He was the host of both the syndicated game show Celebrity Name Game, for which he has won two Daytime Emmy Awards, and of Join or Die with Craig Ferguson on History.
He was my favorite and I miss him!
15
Jimmy Fallon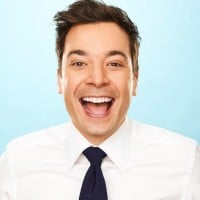 James Thomas "Jimmy" Fallon is an American comedian, television host, actor, singer, writer, and producer.
His wit, humor and laugh are contagious not to mention that he always seems to pull it off with political correctness!
The most humble, authentic, inspirational, soulful, and the best human being ever. He deserves to be the best!
He's creative, clever, and funny!
He has the best games
16
Graham Norton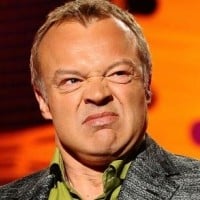 Graham William Walker, better known by his stage name Graham Norton, is an Irish television and radio presenter, comedian, and actor based in the United Kingdom.
Superb wit and repartee - and his guests really seem to enjoy themselves. At times a little near the knuckle - albeit it is always funny.
You may think he's a Brit, but he's just a damn funny Irish potater!
17
Eric Andre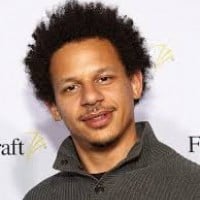 Even though Conan would be my vote for the best serious talk show, The Eric Andre Show is one of the most brilliantly written pieces of satire of our generation
This man is genius
Number 1 for sure
18
Samantha Bee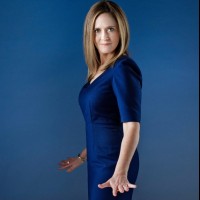 Samantha Bee is a Canadian-American comedian, writer, producer, political commentator, actress, media critic, and television host.
Caustic, intelligent and quick witted. Very underrated.
People actually watch her show?
19
Dr. Phil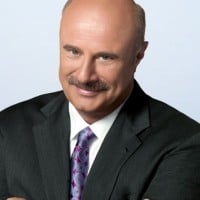 Phillip Calvin "Phil" McGraw, known as Dr. Phil, is an American television personality, author, psychologist, and the host of the television show Dr.
20
Kelly Clarkson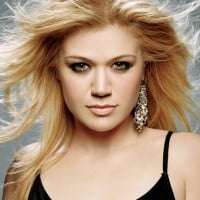 Kelly Brianne Clarkson is an American singer, songwriter and children's book author. She rose to fame in 2002 after winning the inaugural season of the television series American Idol, which earned her a record deal with RCA Records. Clarkson's debut single, "A Moment Like This", topped the US Billboard ...read more.
21
Steve Harvey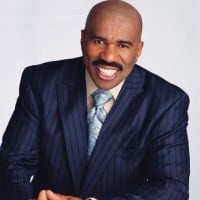 Broderick Stephen Harvey, known professionally as Steve Harvey, is an American comedian, television host, producer, radio personality, actor, and author.
Funny show host
22
Chris Hardwick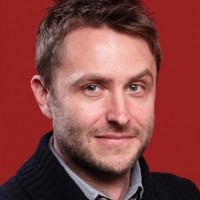 23
Trevor Noah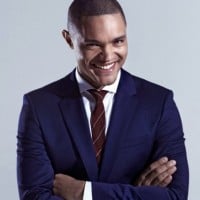 24
Joy Behar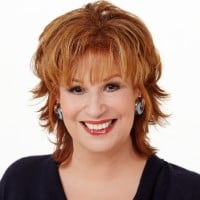 25
Larry King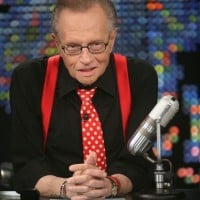 Larry King (1933 - 2021) was an American television and radio host, whose work has been recognized with awards including two Peabodys and 10 Cable ACE Awards.
PSearch List