Top 10 Cartoons with the Best Theme Songs
The Top Ten
1
DuckTales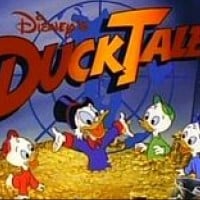 DuckTales is an American animated television series produced by Walt Disney Television Animation. It premiered on September 18, 1987 and ended on November 28, 1990 with a total of four seasons and 100 episodes.
This song is so unbelievably catchy! Why isn't it number one! As the Nostalgia Critic says: "It will never leave! It will never leave! "
I still prefer the original.
"It will never leave! "
2
Animaniacs
The most creatively written and composed theme song I have ever heard. I listen to it every day and it never gets old. A great song for a greater show.
What a catchy song. This song had amazing rhymes and it introduces all of the characters greatly. It gives goofy and funny vibes in the song.
They're zany to the max. There's baloney in their slacks! Such a catchy theme song. I love it. Even with the changing of the ending line.
They're zany to the max. So sit back down and relax you'll laugh until you collapse
3
Spongebob Squarepants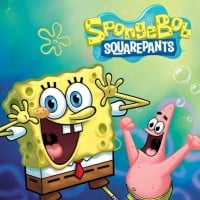 SpongeBob SquarePants is an American animated television series created by marine biologist and animator the late Stephen Hillenburg for Nickelodeon. SpongeBob is currently the most popular show on Nickelodeon, as well as the longest running show, running for 23 years, and is beginning its 13th season. The show revolves around a sea sponge called SpongeBob SquarePants and his adventures under the sea. The show is considered to be one of the best Nickelodeon and cartoon shows of all time.
Guess "who lives in a pineapple under the sea". You should know who it is, so I'll just be too lazy to type the name and ironically type much more letters than what the name of this character actually has, basically rejecting something easier to say than increasing the work and being more verbose with out saying the answer
It's a great song but why is Pokemon Indigo League not even on this list?
Who lives in a pineapple under the sea?
Are you ready kids
Aye aye captain
I can't hear you
aye aye captain
ooohh
who lives in a pineapple under the sea
Spongebob SquarePants
absorbent and yellow is he
Spongebob SquarePants
if nautical nonsense.
4
Gravity Falls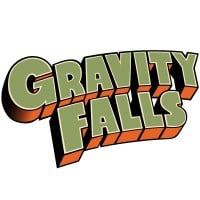 Gravity Falls is an American animated television series produced by Disney Television Animation that first aired on Disney Channel, and then on Disney XD from June 15, 2012 to February 15, 2016. The series follows the adventures of Dipper Pines and his twin sister Mabel in the fictional town of Gravity Falls, Oregon, while on summer vacation.
Is that whispering I can hear at the end of the intro, or is it just me?
This is an amazing song, it needs to go higher.
This is what made me watch the show!
It seems like a simple lil song but its catchy and awesome as hell
5
Phineas and Ferb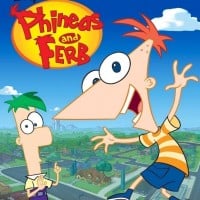 Phineas and Ferb is an American animated comedy-musical television series. Originally broadcast as a one-episode preview on August 17, 2007 and again previewed on September 28, 2007, the series officially premiered on February 1, 2008 and ended on June 12, 2015 on Disney Channel, and follows Phineas ...read more.
This needs to be higher
6
The Loud House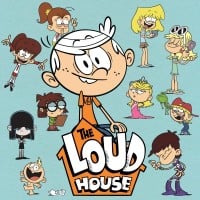 The Loud House is an American animated television series created by Chris Savino for Nickelodeon. The series revolves around the chaotic suburban everyday life of a boy named Lincoln Loud and his ten sisters, to which he survives as the middle child and only son in a large family of eleven children. ...read more.
7
Star vs the Forces of Evil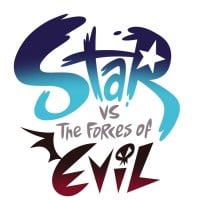 "Star vs. the Forces of Evil" is an American animated television comedy produced by Disney Television Animation for Disney XD. It was created by Daron Nefcy and developed by Jordana Arkin and Dave Wasson. The series follows teenage magical princess from the dimension of Mewni Star Butterfly and her teenage human roommate and best friend from Earth Marco Diaz as they live their daily lives, go on adventures in other dimensions, and try to prevent the forces of evil from stealing Star's magic wand. The first episode aired on January 18, 2015 on Disney Channel but its first season officially premiered on Disney XD on March 30, 2015 and ended on September 21, 2015. The second season premiered on ...read more.
This intro is very creative. I don't understand the hate behind this.
Should be in the top 10
8
Pokémon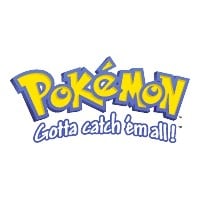 Pokémon, abbreviated from the Japanese title of Pocket Monsters and currently advertised in English as Pokémon: The Series, is a Japanese anime television series, which has been adapted for the international television markets. It was first broadcast in Japan on April 1, 1997, in the United States on September 8, 1998.
Nothing will dethrone this masterpiece from the number one animated theme song spot!
Gotta catch them all!
Diamond and Pearl theme seasons are great like Orange,Johto,Advance and Battle frontier theme
Plus those seasons are great
9
Total Drama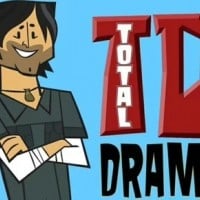 Total Drama is a Canadian animated comedy television series which is a homage and parody to the conventions commonly found in reality television.
10
What's New, Scooby Doo?
It's awesome I love Cartoon Theme Tunes that have Drums and Guitar in them I think it makes them epic. I always headbang to this cool song.
Yes I love this one What's New Scooby Doo we're coming after you gonna solve that mystery amazing.
I love this theme song because it's Simple Plan! One of my favourite bands! Cool show too!
I love the new theme better!
The Contenders
11
The Simpsons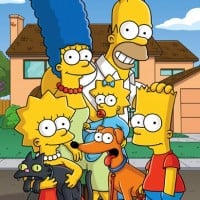 The Simpsons is an American animated sitcom created by Matt Groening that originally started on April 19, 1987 as shorts on The Tracey Ullman Show. It got its own series on December 17, 1989 and is still running as of 2023, making it the longest running animated sitcom. It is about a man named Homer Simpson and his family (wife Marge and children Bart, Lisa and Maggie and pets, Snowball II and Santa's Little Helper) going through a long series of misadventures.
This is one of the greatest, most simple, and instrumental cartoon show intro themes.
12
Teenage Mutant Ninja Turtles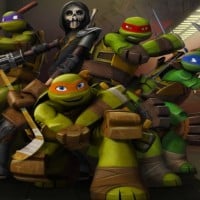 Teenage Mutant Ninja Turtles is an American 3D rendered computer animated television series based on the fictional superhero team. It aired on Nickelodeon in the United States from September 29, 2012 to November 12, 2017.
Heroes in a half shell! Turtle power!
I've always liked the theme tune to the original TMNT the beat was so catchy
13
Scooby Doo, Where Are You!
Hands down the catchiest cartoon theme song of all time. Once you hear it you will never get it out of your head. It's iconic.
14
Darkwing Duck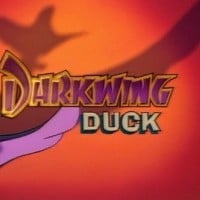 Darkwing Duck is an American animated action-adventure comedy television series produced by Walt Disney Television Animation that first ran from 1991 to 1992 on both the syndicated programming block The Disney Afternoon and Saturday mornings on ABC.
Let's get dangerous!
15
Kim Possible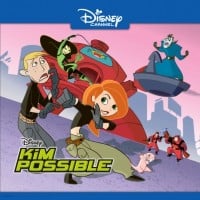 Kim Possible is an American animated children's television series created by Bob Schooley and Mark McCorkle for Disney Channel.
The theme song for Kim Possible is incredibly catchy and memorable.
Seriously though, it's kinda nostalgic for me. My favourite cartoon theme song for now.
16
Arthur
If you listen to the lyrics, you can see that the theme song has a great message.
17
Danny Phantom
The only theme song in the world that tells the protagonist's whole backstory less than a minute!
Darn catchy, and doesn't need to explain the backstory in every episode!
The prime example of a rap theme song done right with a funky bass line
18
Futurama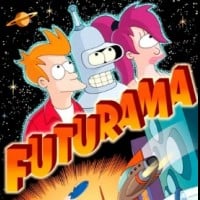 Futurama is an American animated science fiction sitcom created by Matt Groening for the Fox Broadcasting Company.
Insert the low chimes because this song has a good tune with the deep and low chimes.
19
Steven Universe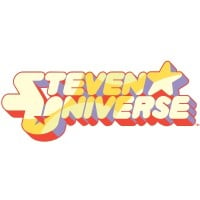 Steven Universe is an American animated television series created by Rebecca Sugar for Cartoon Network. The show's based around a young boy by the name of Steven Universe, who is a hybrid of a gem and a human. He lives with his gem friends, Garnet, Amethyst and Pearl.
Great singing from the actors and it starts with a ukulele, starts enhancing as the song goes on, giving it more of a "Steven Universe" feel, and it ends in a cool rock 'n roll guitar one noter as the main 4 characters (Steven, Pearl, Garnet, and Amethyst) say their names in a musical measure, yet Steven says his out of tune, making the song have a short moment of humor in bad timing.
We are the crystal gems
We'll always save the day
And if you think we can't
We'll always find a way
That's why the people of this world believe in
Garnet
Amethyst
And Pearl
And Steven!
The best cartoon of all time, with the best cartoon intro of all time.
It's a great theme song.
20
Teen Titans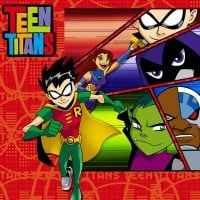 Teen Titans is an American animated television series created by Glen Murakami, based on the DC Comics characters of the same name.
Of course, this theme song for the original Teen Titans is awesome. The beats, lyrics and the vocals are great. I also think that the background music sounds like a video game soundtrack.
When there's trouble you know who to call, Teen Titans! Best theme song
21
Code Lyoko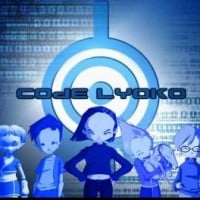 Code Lyoko is a French animated television series created by Thomas Romain and Tania Palumbo and produced by Moonscoop.
Why, why on earth is this the most underrated cartoon theme?
Amazing theme song, I love Code Lyoko but I'd go as far as to say the theme song is probably better than the show itself
22
The Flintstones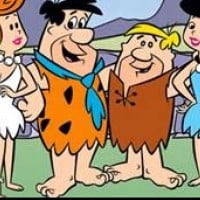 The Flintstones is the first animated prime-time American television series. It was broadcast from September 30, 1960 to April 1, 1966 on ABC.
Flintstones, Meet The Flintstones, their the modern stone age family
23
Family Guy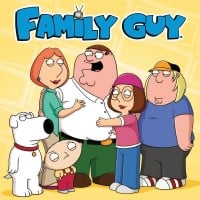 Family Guy is an American adult animated sitcom created by Seth MacFarlane for the Fox Broadcasting Company. The series centers on the Griffins, a family consisting of parents Peter (Fat, Idiotic Dad) and Lois (Nagging Bitchy Wife), their children Meg (Socially Awkward Daughter) Chris (Fat, Idiotic ...read more.
This cartoon theme song gives off circus and ironic "ending of a show" vibes.
24
X Men the Animated Series

25
The Fairly OddParents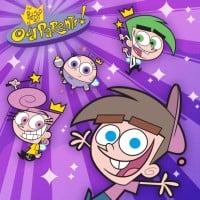 The Fairly OddParents is an American animated television series created by Butch Hartman for Nickelodeon.
PSearch List