Top 10 Best Television Talk Shows
The Top Ten
1
Late Night with Conan O'Brien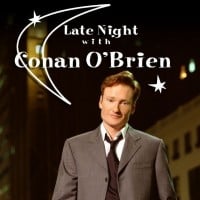 Every episode of Conan is different and hilarious from the starting title. Conan always has his genius ways of kicking off the show with the ridiculous news of this country and making it funny. He also has really funny skits and unpredictable interviews. And don't forget the worlds best co-host the incredibly witty Andy Rictor. His endings are great with either new bands or starting comedians but it is amazing of him to give those young stars a chance to shine like he has.
Conan is an extremely talented individual, he has really good writers, and was a writer for the simpsons for 4 years. My favourite talk show host by far, the guy can really jam at guitar. Plus andy is probably the best and wittiest side kick. Again, everything he does reflect his hard work, he made 'Conan' work on tbs after the whole late night fiasco, and is probably the most patient and content Talk show host. His shows are always hilarious.
He's not just a talent, he works with integrity and humility. What the big corporations won't give his employees he gives out of his own pocket. The way to know a good man is what the people who know him say when he's not around.
Conan O'Brien is one of the best talk show hosts, if not the best: he sets the dynamic to a querky, funny, and original show. Gests are good as well as the writing to the many sketches. The late night atmosphere even stayed a little on his tbs show, which is fantastic!
2
The Ellen DeGeneres Show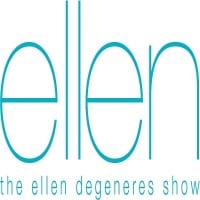 Every show that Ellen does is one more show I look forward to seeing how something she takes and make it so funny, just makes my day, even when someone is sad or down, just turn on Ellen's show and you'll be laughing even when you think you can't.
Ellen is a beautiful person inside out and it shows when their is something that touches her with one of the stories.
She is also gifted and beautiful, and a hard working person.
I also love when she sends others out to peoples houses and surprises them, I look so forward to that one day, Everyone says I have a better chance of winning the lottery, but I look at it this way, If its meant to be it will be, and if not I love seeing what she does for others, so even if I can dream that's good enough for me.
I'm from South Africa and only recently connected to cable. I have watched Ellen's show since and I am totally impressed. My dream is to have my own talk show and she is the perfect example of the type of host I would like to be. I am not yet ready, so for now I am going to keep on watching her show and practice. Not to be like her, but to be the best me. That is what she does best! Being herself!
Ellen is hilarious, helps so many people who are down on their luck, not prejudice, lets so many people with new found talent use her stage to get started, has great guest, great music, and proof positive that you can come back from being hated for her sexual preference to being loved as a human being! Love ya Ellen!
Ellen's personality and LOVE is infectious, that's why everyone should watch the show. If you are having a bad day and feeling down, Ellen will make you laugh and forget why you are feeling down. Ellen does so much for people in need. We need more people like her in this world.
3
The Graham Norton Show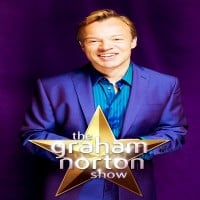 This is bound to be lower on the list just because it's British and therefore not as popular - bit I implore everyone to in the known universe to watch this show - unlike every other talk show, it's not staged, guests are more relaxed and the jokes write themselves just from the unpredictability of the show E.G. just go on YouTube and type in Chris O'Dowd eats fly. Comic genius.
Allowing guests to interact with one another makes Norton's show number 1.
The fact that 9 times out of 10 they get it right with the blend of personalities makes for top viewing. You often get to see the celebrities in a new light especially when they are relaxed and interacting with the less so called personalities.
I have been a fan of Grahams for many years when he used to be really outrageous. He has the best guests and brings out the best in them and most important, he is never boring and doesn't tell stupid jokes. At the end of the show he has people in the red chair which is a unique touch. Long may he continue. I always feel good after watchimg his show.
Most talk shows are full of fluff: 10 min. Monologue, 2 min. Introductions and it all seems rehearsed and predictable. "Graham" is full from start to finish with anecdotal conversation and spontaneity one can't experience on any other show of its kind.
4
Jimmy Kimmel Live
Just one sketch with Matt Damon will prove who's the funniest guy on talk show and T.V. business...
Very funny, always make guets feel comfortable. Not like letterman which is a lot more bitter.
Jimmy is the funniest of all the current late night talk show hosts.
I really loved the whole Matt Damon vs Jimmy Kimmel thing.
5
The Colbert Report
The show is a whole 11 Seasons, Colbert then follows up with The Late Show and another Talk Show report. All real successful and an awesome deal in comedy. The Colbert Report is a great back track and hope The Late Show will reach near that sometime, pretty cool methods of presentation real smart point to punch line routine. Good job Stephen Colbert!
This show is always hilarious and interesting. Colbert always delivers the most amusing of information with a straight face and eloquent composure. Truly a great show.
Its just great it's the funniest talk show there is
Its brilliant in every way and is the best there is television has to offer
Its average rating is 9.0 way better than all the others
Stephen Colbert is a genius. Honestly, his character never failed to make me smile. He changed the world, and I hope he continues to do so on The Late Show!
6
The Daily Show with Jon Stewart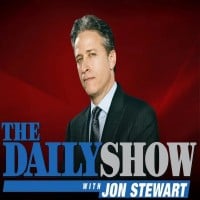 Is funny but here you get the news you get no where else. Is a shame that we have to watch comedy central to get the news. Our news are picked to benefit the rich. For example, the biggest climate protest in history wasn't mentioned by some news stations and the stations that aired the protest didn't cover much. Hong Kong, is getting more attention than our protest.
One of the most informative and entertaining shows ever - comedy genius with heart!
Jon Stewart is a hilarious genius. Keep it up Jon!
Hilarious and brains! Love this show!
7
Alan Carr: Chatty Man
Hilarious and the drinks element is very nice.
8
The Late Show with David Letterman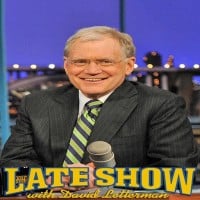 I'm from the UK but I love to try to find this on YouTube etc, I watch all the people I know, he gets a lot out of the person being interviewed and he has a great sense of humour, he makes any other talk show look like a joke! David letterman for the world!
David letterman is a man I believe that would always speak and smile even if he did not know you. he has no certain group of people who he likes or dislikes. Look at all the different singers and bands and people on his talk shows
He is funny. He is also relaxing to watch too - perfect for late night. Awesome show! For me - beats jay leno for sure!
I don't know why this is not number one david is the best show ever he has the best talk show.
9
The Oprah Winfrey Show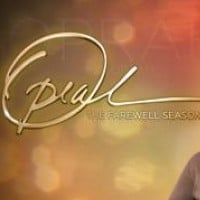 Oprah is hands down the greatest interviewer of all time. Her ability to relax a guest in a way that makes them feel they are sitting by a fire with a cup of tea and only Oprah connects and opens them in a way no other interviewer I've seen in my lifetime.
Oprah is the best talk show...
She have 25 of experience to become a host...
The show is so good! She help so many people...
Love oprah..
Oprah is the best ever host in the world.. She is on the list of influential people in the world!...
I love talk shows, but Oprah Winfrey to me is the most respected and gifted. She's beautiful, fair, hard working and dedicated to what she does. I will always have the upmost respect for her. Love you Oprah!
I have a friend who needs help badly, I sent her and her child who they both are disabled a little something for Christmas Even thou I don't have much myself I at least wanted to help in some kind way. my email is deelsandra@aol. Com pleas if you can help let me know thank you
10
The Jonathan Ross Show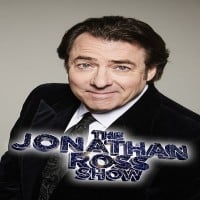 The Contenders
11
The Tonight Show with Johnny Carson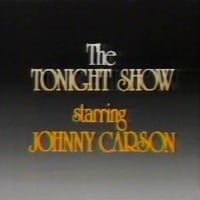 Not even close! By the way, Letterman's facial expressions are really annoying.
Would that we could have him back. The modern versions don't even come close.
Why is he not number 1? Is it because not many people know him?
Johnny Carson is the best talk show host ever lived.
12
The Jerry Springer Show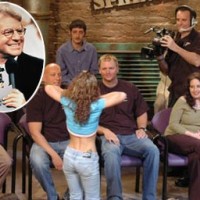 The Jerry Springer Show, also known as Jerry Springer, or just Springer, is an American syndicated tabloid talk show hosted by Jerry Springer, a former politician.
Jerry Springer has a good show. He goes out of his way to help people of any age and race. Many people watch the show because they may be in need of someone to talk to, and Jerry gives them the opportunity to make that call. Sometimes, people don't know who to turn to for support, but Jerry always has something to say to assist others. Not everyone may appear on the show, but simply watching it can be helpful to someone, somewhere.
Jerry springer has help so many young people to turn there life around. And to get there life back on track or some may have been in the jail system still on? Some may not have changed. But some have. And people do watch his show and learn a lot. He is very (easy)to talk to vey kind. And just shows love to everyone. He is another( one of the leaders trying )to help others. And he does. A good job.
It was actually called "the worst show".
Best show I have ever seen, especially the fights its really entertaining
13
Trisha Goddard Show
I enjoyed watching this show trisha was always helping others. she always had a kind word to say. I really miss the show. Any one that can reach out to help others. they are the greatest. we all need someone."sometime" in our life.
14
The Late Late Show with James Corden
James is a wonderful person. His show is fun to watch, the segments are beautiful. I love carpool karaoke and flinch.
What a nice guy
15
Late Late Show with Craig Ferguson
Charlie Rose and Craig are without a doubt better than David Letterman, Conan, Jay, or Oprah. Who made this foolish list? Foolishness. And who dares put Johnny Carson below number one.
Craig Ferguson should have gotten The Late Show job. He wouldn't have quit late night television had he received the job. So, sadly, we lost this amazing show and the show he could have had.
Way underrated... The man can interview a wall and it would be funny... By the way It's a great day for america everybody..
He is the best. Others either try too hard or boring or mellowing.
16
Piers Morgan's Life Stories
Piers show was very good I enjoyed listening to him he is a very talent man. he always would have different people on his show he is man who could make you laugh. and listen. I really enjoyed him.
17 Da Ali G Show
18
Real Time with Bill Maher
This guy here can do anything?. To make you laugh or listen or? Make you laugh. He is always. Dress nice. And very funny. And always ready to answer anything you wont to talk about? Or do. A good show and great guy.he is one of a (kind the best)
A show with real discussion, good panels and a great host!
Great show, great host. Keep up the good work Bill.
Always a pleasure to watch Bill in action.
19
Live with Regis and Kelly
This would not be a show without Regis and Kelly. they can make you laugh together. they can say something or do something to make you stop feeling sad. and get along great.. it goes to show. there are couples out there. (on the show) who can get along very well. And no problems. this is "GREAT"
Loved when Regis would share his stories on the show. The first 20 minutes of host chat were the best.
I miss Regis. I liked his stories about the things that happened to him and his night on the town.
I liked it more when Regis was around, but it's still good.
20
The Tonight Show with Jay Leno
Jay Leno, I love you show and would love to get a training on how to conceptualise a talkshow. I love what you have achieved so far and more power to your elbow. Jay Leno you are the greatest. Thanks. McIntosh Ephraim Eze, Nigeria
Leno is without a doubt the funniest talk show host in america. Jimmy kimmel is a close second
Jay Leno has taken Talk Show Hosting to a whole 'nother level.
Jay Leno has class and is the best by far!
21
The Wendy Williams Show
I love Wendy Williams. She's fair and informative. She really makes me laugh. I thinks she's classy, intelligent and definitely an entertainer.
Wendy Williams is gonna be almost as popular as Oprah! I'll just sit back and watch as she becomes the new queen of talk! She says it it as it is, no bias"she apologizes to the people she likes",but still goes on and says what's going on! I love her for that,no holds barred way of telling what's up! How u doing' Wendy!
I love the Wendy Williams Show. She's so honest and REAL. She's fair and honest. I really enjoy watching her show daily.
I always stay up late to watch her show. also she is a a person who is very smart and down to earth. I wish sometime. the talk shows would come on a little earlier. because I find myself falling asleep. before the show gets started. But every one on the show Suzanne and the crew members are very kind and always smileing. And wendy always can make you smile.
22
Last Week Tonight with John Oliver
This is simply the best show. It has information delivered in the funniest way. Very well researched and relevant. John Oliver is incredible. It's a show with brains
This show is rated 9.1/10. The other talk shows are rated well below 9 so I am really having a hard time understanding theses ratings.
John Oliver is simply hilarious! Genius!
The Best. I'm from Germany and I love it.
23
Late Night with Jimmy Fallon
He focuses on entertainment and less on inspiring hatred and anger with politics which is what we need. There's so much to enjoy in this day and age.
He really is the best. His sense of humor and also his games and sketches can't be compared.
Late night with jimmy fallon is a really great show!
He's a really funny guy and I watch him all the time
He has a lot of popular celebrity guests on his show every night he is really hilarious and so is his guests and he always plays amazing games with his guests best sense of style
Can't believe this is rated #13 because it's such a grate show!?
24
Charlie Rose
Really the most interesting for me. Wonderful interviews thanks to C Rose's knowledge, and attitude. I now recommend it to my clients, non-native English speakers, who want more than the usual apps available.
The Khan story was a trap well sprung and distorted by the press and the DNC.

Khaizr Khan was invited with a purpose. Other parents who were not Muslim who lost a son in Irag were not invited.

However are you aware that Khan has lived in Saudi Arabia and has been involved with the Moslem Brotherhood? He sells US green cards to rich Muslim and is a supported of Sharia law in the US. He is an immigration attorney whose sole objective is to bring more misled into the US and he supports infiltration of of US military. He is afraid of Huma Abadin.

Written by a Middle Eastern person with copies of Khan's book detailing his faith in Shariah law. His military hero son (Accidentally killed by his own people) was an informer for the Saudi.

h ttp:// shoeb at.c om /2016/07/31/what-the-media-is-not-telling-you-about-the-Muslim-who-attacked-donald-trump-he-is-a-Muslim-brotherhood-agent-who-wants-to-advance-sharia-law-and-bring-Muslims-into-the-united-states/

DO ...more
25
Chelsea Lately
The humor in this show is like no other. It's hilarious. There's a segment in which she discusses with her coworkers pop culture events. And that, I guarantee, will have you in stitches. It's a comfortable show, good for relaxing after a rigorous day of work.
It's Chelsea! She takes both a smart and funny approach to the stories.
PSearch List