Top 10 Best TV Channels for Kids and Teens
The Top Ten
1
Disney Channel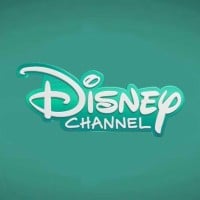 I love Disney channel! there are amazing actors and created some of the biggest stars such as Selena Gomez and Miley Cyrus. And its appropriate! These are my FAVE channel; Jessie, Austin and Ally, Good Luck Charlie, Wizards of Waverly Place, Dog With A Blog, Suite Life on Deck, Bunk'd, Shake It Up, KC Undercover and Sonny With a Chance. Of course there is Hannah Montana and Suite Life of Zack and Cody and how could we forget Camp Rock and High School Musical trilogy! The new shows like Best Friends Whenever, Evemoor and Backstage aren't that good.
Disney Channel is awesome and out of the 3 major kid channels cn nick and Disney, Disney Channel is the best when it comes to RATINGS. Disney Channel appeals to boys and girls in shows like dog with a blog, bunked, Jessie, I didn't do it, mickey mouse, kc undercover, girl meets world, and Austin and ally but is geared to girls in shows like best friends whenever and liv and maddie even though a lot of guys watch both of those shows. I'm a 13 year old boy and I love Disney Channel
I love Disney Channel. It has had and still has so many fantastic shows like Jessie, Austin and Ally, Good luck Charlie, Girl Meets World, That's So Raven and Sonny With a Chance. I don't really care for the cartoons, but I love almost all the sitcoms.
While Nick is in Rock Bottom (pun intended) and Cartoon Network is slowly going more and more downhill Disney has improved recently. They have given care to their animated shows like DuckTales and Big Hero Six, and are also cutting back on the sitcoms
2
Nickelodeon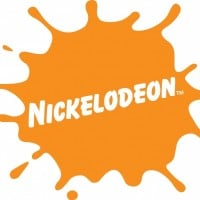 Nickelodeon is an American basic cable and satellite television network launched on December 1, 1977, and is owned by Viacom through Viacom Media Networks and based in New York City.
There are some amazing shows like Victorious, ICarly and Instant Mom. It created big stars such as Ariana Grande. Recently, the shows haven't been great. WITs Academy (spin-off from a really bad show Every Witch Way), Talia in the Kitchen, Neighbours and Home and Away which isn't even age suitable. There is this new one coming out about a princess from another kingdom and it doesn't look good. Its going downhill and if you compare with Disney channel, Nickelodeon is a bit babyish. I don't mean to sound rude, but that's my opinion.
I love Nickelodeon they have the best shows ever! My favourite cartoon show on Nickelodeon is Teenage mutant ninja turtles and SpongeBob I also like Sam & cat and... a lot! Other channels like Disney Channel shows boring shows. Every show on Disney Channel is about being famous and singing! Cartoon Network is OK some shows they have is good like adventure time and regular show! But yeah! Nickelodeon is the best kid show and I am very happy that Nickelodeon is 1st!
I LOVE you Nickelodeon! Your shows are so hilarious! Nickelodeon shows are my FAVOURITE! Mostly comedy shows! Like The Thundermans, Game Shakers, iCarly, Sam and Cat, Nicky, Ricky, Dicky and Dawn, School of Rock... oh! My FAVE is Henry Danger! I watch Spongebob Squarepants, too! And yeah, I also watch other channel's TV shows, but so far my FAVE *(not from Nick) show is Miraculous and We Bare Bears! Well, it's not really that important now! Gotta study for my upcoming exams!
Nickelodeon has really good actors, the shows are hilarious, the cartoons are fun to watch even for teens, the actors are pretty unlike other channels, and much more! It's so enjoyable for kids and teens!
3
Cartoon Network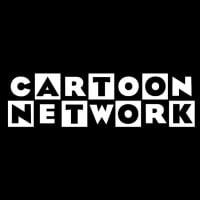 Cartoon Network is an American basic cable and satellite television channel that is owned by the Turner Broadcasting System division of Time Warner.
Disney Channel is nothing but a bunch of played out sitcoms that will drive most people who aren't little girls insane if it's on for too long. Nickelodeon is nothing but trashy sitcoms and childish cartoons these days. Cartoon Network is the best kids Channel because it is the only kids Channel left with creativity and good cartoons that teens can enjoy too with shows like Regular Show and Adventure Time. Steven Universe is another creative Show with a good storyline. The Amazing World of Gumball is also a great Show when it comes to Spongebob type humor. Everything else is decent, but the shows I mentioned are the best they offer. Let's also not forget Cartoon Network has the best late night block, Adult Swim which currently plays King of The Hill, Bobs Burgers, The Cleveland Show, American Dad, and Family Guy every night as well as their own great animated and live action shows. Plus every Saturday night is Toonami which plays anime. And Cartoon Network also doesn't have an ...more
Honestly Cartoon Network I feel is the best channel, reasons? Well for starters they don't rerun SpongeBob all the time instead of making better episodes and new ones seriously I don't think they even reached 100th episode). And well Cartoon Network has better shows enjoyable for kids, teens, and even adults like there shows. Example, Clarence, Adventure Time, and the recent one airing for five nights only Over the Garden Wall. Check them out there really nice shows. Not to mention, after hours= adult swim > nick at night. Adult swim has toonami (anime) on Saturday nights and new (adult) shows. While mostly reruns of old shows air at night for them
I understand this channel might not be for everyone since it only has cartoons, but this channel has the biggest variety of good cartoons that can be enjoyed by kids, teens, and adults. I'm turning 16 next month and am more into adult shows now, but I still watch a lot of Cartoon Network simply because its good for all ages as long as you like cartoons. I feel Disney is most popular only because EVERY single little girl I've ever seen only watches that channel and Disney is just a well known company because of Walt Disneys long list of movies, history, and Disney World. Disney is just weird trying to appeal to elementary boys in that "I wear skate shoes but don't skate" phase, and Nick is only more popular because many 90s and early 00s kids grew up on shows on that channel, and when new kids are born, they see their older sibling watch it, and get hooked on the channel, and because SpongeBob is probably still the most known cartoon.
Disney Channel is not mostly geared to girls. Most of their shows like dog with a blog, bunked, Jessie, girl meets world, I didn't do it, Austin and ally, kc undercover,and mickey mouse are geared to kids of both genders. The only show geared to girls on Disney Channel are liv and maddie and best friends whenever and I know a couple of boy kids who watch liv and maddie even though its geared to girls. Cartoon Network and Disney are mostly geared towards boys I don't see anyone complaining.
4
Disney XD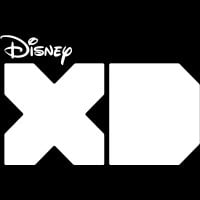 Disney XD is an American digital cable and satellite television channel that is owned by the Disney Channels Worldwide unit of the Disney–ABC Television Group, itself a unit of the Disney Media Networks division of The Walt Disney Company.
Now that Disney Channel moves its best programming here, it is clearly one of my favourites... Even when Kick Buttowski and I'm in the Band was on air I considered it a great content provider for its target audience, but now with Gravity Falls and Star vs. The Forces of Evil it is simply the number one for me. (if we don't take a look at those action-packed teen sitcoms)
It has a few bad shows like mighty med and kirby buckets, but in here are also a lot of great shows. Want proof? HERE YA GO:
Gravity falls, Phineas and Ferb, Milo Murphy's Law, Kickin It, Mr. Young, Star vs. The forces of evil, and zack and cody.
Really good! Only programmes I like are Mighty Med, Lab Rats and Lab Rats Elite Force. Its only 3 programs that I like but for me, there are the BEST! Love all the actors and actresses in those 3 programmes
Gravity Falls already makes Disney better than anything, then you add Star vs the Forces of Evil and it's WAY better than everything. Cartoon Network is the only thing that comes remotly close.
5
Nicktoons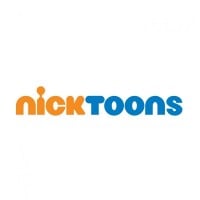 This channel was my CHILDHOOD! It used to be called Nicktoons Network, which had modern Nicktoons and classic Nicktoons. It also had great acquired programs like Martin Mystery, The Secret Show and Corneil and Bernie. It was the perfect kid network, having thumb wrestling tournaments and commercials with Nicktoons in them.
Nicktoons is better then the actual real channel: Nickelodeon. I say this because Nickelodeon In my option has made so huge mistakes over the years. Such as discontinuing The Mighty B, Danny Phantom, and Invader Zim. (The list goes on) this network on the other hand (even if by Nick) still holds the most memorable cartoons.
Nicktoons used to be good from 200-2008, then it fell downhill with stupid, gross shows, rip offs and live action (Cartoon Network made that mistake).
Nicktoons is a lot like Nick. Nick and Nicktoons are the best ones. But I just like Nick a bit more because of the vibe.
6
TV Land
To be honest, it's a great channel, but with shows like Younger and Impastor I wouldn't say it is for kids...
It is very amazing and my children watch it every day!
7
Disney Junior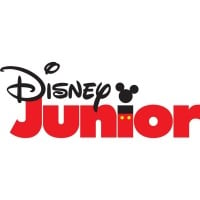 Disney Junior is an American digital cable and satellite television network that is owned by the Disney Channels Worldwide unit of the Disney–ABC Television Group, itself a unit of the Disney Media Networks division of The Walt Disney Company.
When I was a kid in seniors and junours, I always watch micky mouse on this channel.
My sister likes Sofia the first she thinks it is cool WOW!
My daughter only watching Disney junior and loves it!
8
Nick 2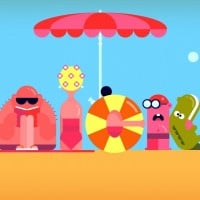 Nick 2 is a sister channel to Nickelodeon, aimed primarily at a younger audience including children and pre-teens. It offers a variety of shows such as animated series, game shows, and educational programming. Its content is designed to be family-friendly and often encourages viewer participation.
I am doing this for my brother he loves your show I love him but I will do this for him he is 3 years old he thinks your cool and some he loves you WOW!
Same thing as nick.
9
Nick Junior
I had to add this because it gave me memories when I was a baby it had good shows in my time but then again babies watch anything. BUT it had good shows like wow wow wubbzy (don't know how to spell) and blues clues. Good times.
I have to say, this channel was good until about 2013, then they started downhill. By 2016 they ran out of ideas and this year, lets just say that the creator of nick jr is rolling in his grave at the ideas the ''production team'' in 2018 came up with.
Really that's where Dora is on.Blues Clues on the other hand is good but Dora is an evil mind killer
Cool very cool
10
Teennick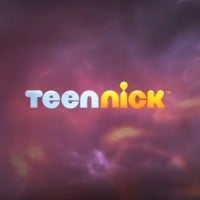 TeenNick is an American digital cable and satellite television channel that is owned by Viacom Kids & Family Group, a unit of the Viacom Media Networks division of Viacom.
I love this channel. On original Nickelodeon it has a mix of babyish programmes and teens so it cool that they seperated them with nicktoons, nickjr and teennick so that the olders ones don't have to put up with little kids programmes and the other way with little kids watching older kids programmes if that even makes sense laugh out loud
Teenick has awesome old Nickelodeon shows like full house, which is addicting, funny, realistic, yet sends a message.

Don't criticize me
It's awesome for kids and teens it brings back so many memories!
Teennick and Nickelodeon best teen/kid networks ever!
The Contenders
11
PBS Kids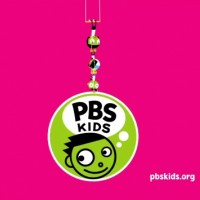 PBS Kids is the brand for most of the children's programming aired by the Public Broadcasting Service in the United States. It has educational shows like Sesame Street or Mr. Rogers Neighborhood in 1969.
The most educational T.V. channel of all time.
I like curious george, Daniel tiger's neighborhood and some other cartoons.
Good thing there are no battles in cartoonns, just exploring and learning!
Very good! So much better than the mindless shows on the other "kids" stations.
I only like it because wild kratts is on there. Sesame Street died in 2000
Bland. Disgraceful, and Everything bad.
12
The Hub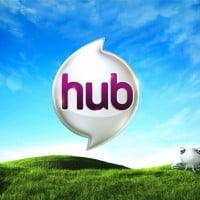 The Hub was an American digital cable and satellite television channel that targeted a family audience. Co-owned by Discovery, Inc. and Hasbro, the channel featured a mix of animated series, game shows, and reruns of classic family entertainment. The channel has since been rebranded as Discovery Family.
The Hub is one of the most underappreciated channels ever. It airs animaniacs, My Little Pony, and Transformers. All things you can enjoy.
We lost it and I wish I knew where to get it back
I and my children loved it! I loved sharing my favorite cartoons with my kids.
13
Teletoon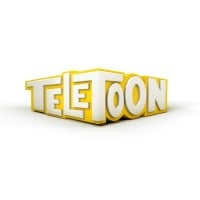 Teletoon is a Canadian English-language Category A specialty channel owned by Corus Entertainment that broadcasts animated programming.
Good old and only the good new cartoons of Cartoon Network and a lot of creative and super original shows also. (like 6teen, Total Drama, Stoked... )
14
Teletoon Retro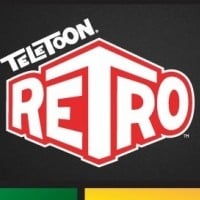 Teletoon Retro was a Canadian English-language Category B specialty channel owned by Corus Entertainment.
Like Boomerang, it's also a good idea! A Canadian T.V. channel for the best classic cartoons like "The Flintstones" or "Scooby-Doo Show".
15 Discovery Kids
16
Jetix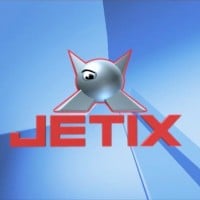 Jetix, formerly Fox Kids in Europe, Latin America and North America, was a worldwide children's television programming brand owned by Jetix Europe, Jetix Latin America and ABC Cable Networks Group.
I loved Jetix so much! Disney is cool with me but it will never let me forget abour Jetix! One of the best channels I've ever seen in my lifetime.
I love jetix. Please come back
There will never be a better channel program...than Jetix. All of the best shows came from Jetix and I just hated watching it go :(
Bring goosebumps back
17
CBBC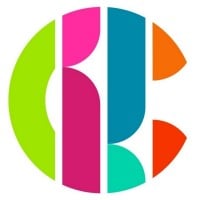 CBBC is a BBC children's television strand aimed at children aged from 6 to 12. BBC programming aimed at under six year old children is broadcast on the CBeebies channel.
Honestly, I'm really lucky to have this channel in my life. However, some shows are a bit childish, bur shows like Young Dracula, Dragons, World's End, Wolfblood, Eve and The Dumping Ground make it my most favourite channel of all!
Actually educational and fun at the same time. Helps you in life.
The shows are amazing.
I know kids who watch.
And teens who watch.
The best T.V. channel I ever watched as a kid growing up! Also I loved to watch Disney Channel but not as much!
18
MTV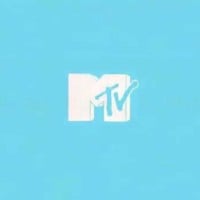 MTV is an American basic cable and satellite television channel which is a part of the "Viacom Music and Entertainment Group" which is the flagship Property of the Viacom Media Networks division of Viacom, of which it is a subsidiary.
19
Boomerang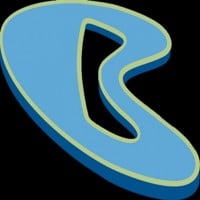 Boomerang is an American digital and satellite television channel owned and distributed by Time Warner through Turner Broadcasting.
Boomerang is like a blast from the past. I'm not trying to be an 00's hater when I say te cartoons nowadays suck. Big time. Uncle Grandpa? What is that even? Sanjay and Craig is weird, the Breadwinners is just... Wow... Clarence is even worse, and I hate Teen Titans Go the most. It completely ruins the image of one of the coolest shows ever. If you're gonna make new shows, go ahead. But please refrain from ruining the classics.
After the worldwide rebrand this channel has become horrible... From an original, entertaining channel with valuable and classic programming it was rebranded to a lame CGI cartoon channel, which is more like the juniot version of Cartoon Network. I think it's pretty sad...
Boomerang is like combination of all them. Yea it's the best channel. Best cartoons and what we need else? That's all about it yea
It used to be a good channel until it took away all of the classics, then years later, it was rebranded, now it's dead and it sucks.
20
Fox Kids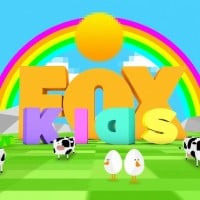 Fox Kids is a former American children's programming block and branding for a slate of international children's television channels.
21
YTV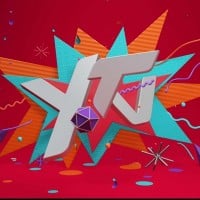 YTV is a Canadian English-language Category A cable and satellite television specialty channel that is owned by Corus Entertainment.
It's a great channel for children and youth because of its awesome line of shows. It is also a sister channel of Nickelodeon and features many of their shows.
22
Cartoon Network Too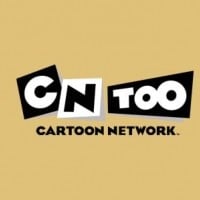 23
Baby TV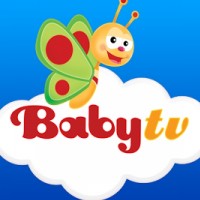 BabyTV was a television channel for infants, toddlers, and parents, distributed worldwide by Fox International Channels and TV4. It launched on December 4th, 2003 and became defunct on April 14th, 2019.
The best EVER for young children. My girls learned so much from it and love it. It's so much better than watching cartoons all day.
Great program. My kids all loved watching it, the little one still loves some shows even though she is 5.
I love it because it is on 622 on my sky q box and its very cute and jewish!
Great for babies. That's how they grow.
24
Adult Swim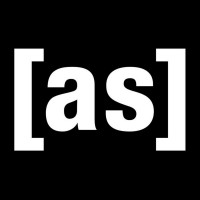 But is not. Toonami Asia is here! You can big
Yeah...this is not for kids
I hate adult swim
It's not for kids
25
Minimax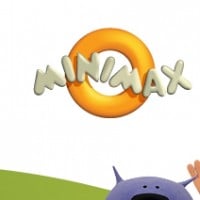 Minimax is a Central European children's channel broadcast in Hungary, Romania, Czech Republic, Slovenia, Slovakia and Serbia.
PSearch List