Top Ten TV Shows That Are for Girls But Are Loved by Boys
The Top Ten
1
My Little Pony: Friendship is Magic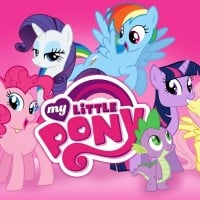 My Little Pony: Friendship Is Magic is an animated children's television series based on the fourth incarnation of Hasbro's My Little Pony franchise. The show follows a studious unicorn (later an alicorn) pony named Twilight Sparkle (Tara Strong) and her friends Applejack (Ashleigh Ball), Rarity (Tabitha St. Germain), Fluttershy (Andrea Libman), Rainbow Dash (Ball), Pinkie Pie (Libman), and dragon assistant Spike (Cathy Weseluck). They travel on adventures and help others around Equestria while solving problems that arise in their own friendships.
I think that people are not truly defined as being gay with watching these shows! I have realized that even I have some traits of it but you could say I play a little for both teams.
Who cares if it's specifically for girls. It's funny how a girl can like guy things and no one bats an eye, but a guy likes girl things and everyone loses their damn minds.
Ok people, raise your hand if you like this show. Can you believe males up to 8-60 love this show? I never watched it and I might never will... Maybe. Just saying it weird. No offense to men who like it.
What's so bad about liking girl shows? Girls can watch boy shows and boys can't have the same freedom.
2
The Powerpuff Girls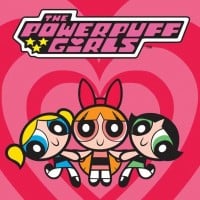 The Powerpuff Girls is an American animated television series created by animator Craig McCracken for Cartoon Network. The main characters of this show are Blossom, Bubbles, and Buttercup. The show is about the Professor Utonium creating three little superhero girls that save the day from villains. This show has an anime spinoff made in Japan, three specials, a movie in theatres, and a reboot. The show aired from 1998 to 2005.
A lot of boys like this and watch it. I have heard plenty of boys that I met that watched The Powerpuff Girls and liked it. I can understand why boys like this, this show has pretty cool action, even to the point that blood comes out. And most of the episodes in this show are gender neutral rather than girly like some people judge it to be.
A lot of boys at my school watched this, so this should be much higher. I never heard of a boy that liked Monster High.
I'm also a boy, I like to watch this and have some character toys from this show.
Why would a boy like this show; it's annoying.

I'm a girl and I hate this dumb show.
3
Dora the Explorer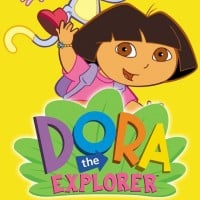 Dora the Explorer (2000 - 2019) is an American preschool educational animated TV series created by Chris Gifford, Valerie Walsh, and Eric Weiner in which Dora goes on adventures with her friend, a monkey named Boots.
I love Dora and I'm a 13 year old girl. The reason why is because Dora was really popular in my childhood.
Dora used to be unisex, then she hit puberty in the newer(2010+) shows whom transformations into mermaids, princesses etc happens. Then dora and friends now looks like ailens.
Boys up to1-8 like this show. I hate it. It is really annoying.
Boots is a great companion and is my favourite character.
4
Monster High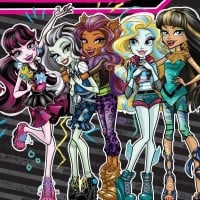 I never heard of a boy that likes Monster High before, I am not saying it is bad, I just don't know any dude that has seem this.
My little brother like this show... Movie... Movie like show.
5
The Wonder Pets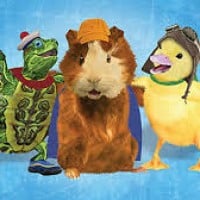 Musicals are loved by girls, and their singing is so out of tune and unoriginal!
How is this only for girls? If it is, then I guess I love a girl show.
Its for boys too! There is a character named Tuck and he's a boy!
I don't understand. How is this aimed only at girls?
6
The Little Mermaid: The Series
Did you know Disney made a T.V. show of this movie? It was boring! There was only a few plots that was decent. Anyway, yeah kids love it but mostly boys. Seriously what is up with boys loving so many female shows... Nowadays.
7
My Life as a Teenage Robot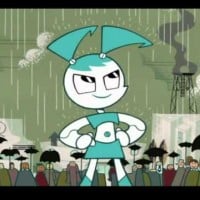 My Life as a Teenage Robot is an American animated science fantasy television series created by Rob Renzetti for Nickelodeon.
This show is awesome I watched it all the time as a kid its not for girls
8
Love & Hip-Hop
This was no surprise to be honest.
9
Kim Possible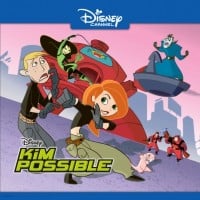 Kim Possible is an American animated children's television series created by Bob Schooley and Mark McCorkle for Disney Channel.
Favorite cartoon of all time. I have all 3 DVDs, all 3 Game Boy Advance games, a DS game, a graphic novel and a PS2 game (which supports 2 players).
This was my favorite show as a kid I loved I its not just for girls
10
Here Come Honey Boo Boo
It like a show for girls only with hill billy sterotypes. And I heard some males like it but to me, no way.
The Contenders
11
Winx Club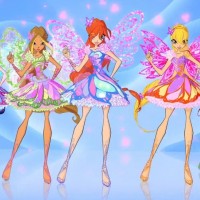 Winx Club is an Italian animated television series directed, created and produced by Iginio Straffi and his company Rainbow S.r.l.
I have a Game Boy Advance video game. Winx Club rocks!
Winx club is great!
12
64 Zoo Lane
Ah I remember the time when I was a little boy and watch this show on PBS Sprout. This is a little girl show for most parts... Not all but most.
13
Girl Meets World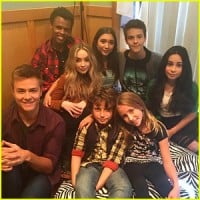 Girl Meets World is an American coming of age television sitcom. The series made its debut on Disney Channel on June 27, 2014.
14
Dance Moms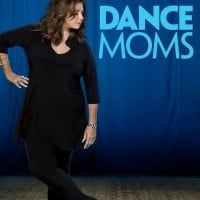 Dance Moms is an American reality television series that debuted on Lifetime on July 13, 2011. Created by Collins Avenue Productions, the show originally followed the early training and careers of children in dance and show business under the tutelage of Abby Lee Miller, as well as the interactions ...read more.
Really? I thought only girls liked it!
I watched it in awe
15
Liv and Maddie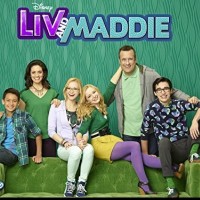 Liv and Maddie is a live-action Disney Channel sitcom that started on July 19, 2013, and ended on March 24, 2017. It is about two identical twin sisters named Olivia "Liv" Rooney and Madison "Maddie" Rooney (both portrayed by actress Dove Olivia Cameron; born in January 1996 as Chloe Celeste Hosterman) ...read more.
16
Andi Mack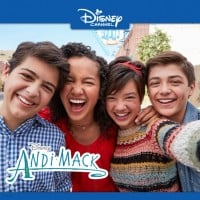 Andi Mack is an American family comedy-drama television series created by Terri Minsky that aired on Disney Channel from April 7, 2017 to July 26, 2019. The series stars Peyton Elizabeth Lee, Joshua Rush, Sofia Wylie, Asher Angel, Lilan Bowden, Lauren Tom, and Trent Garrett. It follows 13-year-old Andi ...read more.
17
Paw Patrol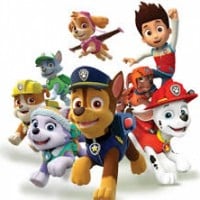 PAW Patrol is an Canadian animated television series created by Keith Chapman. It is produced by Spin Master Entertainment with animation provided by Guru Studio. In Canada, the series is primarily broadcast on TVOKids, which first ran previews of the show in August 2013. The series first aired on Nickelodeon ...read more.
18
W.I.T.C.H.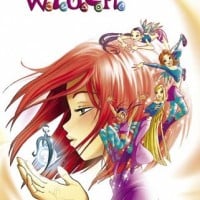 W.I.T.C.H. is a French-Italian-American animated television series based on the Italian comic book series of the same name.
What is their not to like. Beautiful girls with purple blue green outfits fighting evil monsters and aliens from other planets. And they can fly as well. Cool.
19
Rocko's Modern Life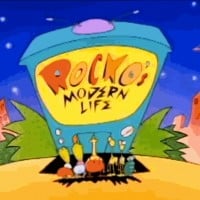 Rocko's Modern Life is an American animated television series created by Joe Murray for Nickelodeon. The series centers on the surreal life of an anthropomorphic Australian-immigrant wallaby named Rocko as well as his friends: the gluttonous steer Heffer, the neurotic turtle Filburt, and Rocko's faithful ...read more.
20
Totally Spies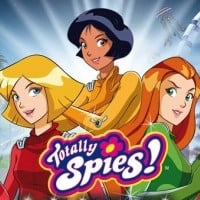 Totally Spies! is a French-Canadian animated spy comedy television series created by Vincent Chalvon-Demersay and David Michel and produced by Marathon Media Group and Image Entertainment Corporation.
21
Teen Wolf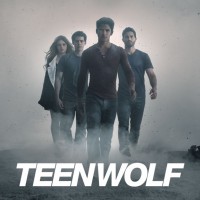 Teen Wolf is an American supernatural teen drama television series developed by Jeff Davis for MTV. It is loosely based on the 1985 film of the same name, and stars Tyler Posey as a teenager named Scott McCall, who is bitten by a werewolf and must cope with how it affects his life and the lives of those ...read more.
22
Azumanga Daioh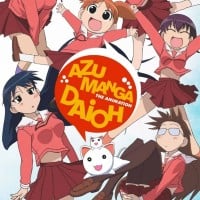 Azumanga Daioh (Japanese: あずまんが大王, Hepburn: Azumanga Daiō) is a Japanese yonkoma comedy manga series written and illustrated by Kiyohiko Azuma. It was serialized from February 1999 to May 2002 in the monthly magazine Dengeki Daioh by MediaWorks; three additional chapters were published ...read more.
23
Jem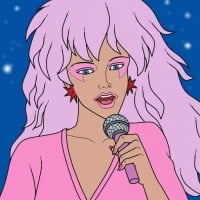 24
Sailor Moon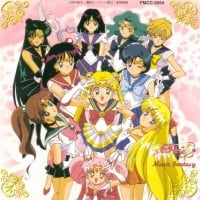 Sailor Moon is a Japanese shōjo manga series by Naoko Takeuchi. It was originally serialized in Nakayoshi from 1991 to 1997; the 52 individual chapters were published in 18 tankōbon volumes. ...read more.
25
Beverly Hills Teens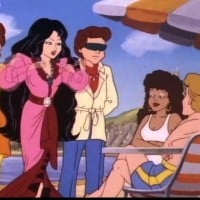 Beverly Hills Teens is an American animated children's television program produced by DIC Animation City.
PSearch List