Top Ten Saddest TV Series Finales
These are characters you've spent a lot of your time with for at LEAST 5 seasons or so! And now they're splitting up.

The Top Ten

1 M*A*S*H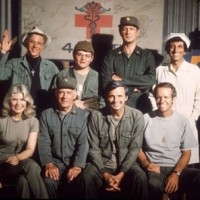 Debuting in 1972, this American television series is based on a 1968 novel by Richard Hooker. Centered on a mobile army surgical hospital during the Korean War, the show blends drama and comedy to explore the lives of military doctors and nurses. The series garnered critical acclaim and became one of the most-watched shows in U.S. television history.
The most watched finale & episode in television history. 121 MILLION views worldwide (105.97 million in the U.S.)! All the emotions & story carried on with tragedy & bought unbelievable tears for the nation & world. It was also the longest series finale for a television comedy. 2 whole hours. A feature-length comedy that hit the world like a wrecking ball.
I am only a teenager but I love M.A.S.H.
2
Friends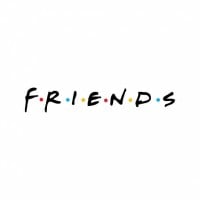 Friends is an American television sitcom, created by David Crane and Marta Kauffman, which originally aired on NBC from September 22, 1994, to May 6, 2004, lasting ten seasons. It now airs on Nick at Nite. The story is primarily about 6 individuals (Ross [David Schwimmer], and his sister, Monica [Courtney Cox], Joey and Chandler [Matt LeBlanc and Matt Perry], who are best friends, Jennifer [Rachel Green], and Phoebe [Lisa Kudrow]. The characters constantly get into situations and love affairs and such in the plot.
The true saddest finale of all time though not the longest. It ended after 10 seasons though not 10 years, but just a little over 9 & a half years. It was truly the best TV series of all time & nothing today can or will ever remotely come close to the comedy & magic of this masterpiece. Best cast, story, comedy & lessons.
In the last episode I can just picture it being all of my friends and I in 20 years and how hard that would be, the second Rachel had said, "I got off the plane," I had lost it for good the last scene after they get a cup of coffee, where it just shows the empty apartment is the most heartbreaking scene. Because that is where all of the laughs, and smiles, but also the broken hearts and tears that were shed there. The friends are now a part of that apartment. And the worst part was when they showed the door at the end I was in full blown tears because that is the moment I realized, it's actually over when it felt like only a week had gone by when it had been 10 seasons. I know it's sappy to say but, I have actually grown a bond with the T.V. characters they have given me so much laughter and tears, and have helped me get through my breakdowns. I owe so much to this show and the actors who have no become a part of my life. I love you all, and please do not wish your life away, it just ...more
My mom and I were crying. Ten years of friendship...
3
Breaking Bad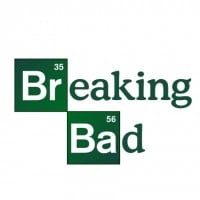 Breaking Bad is an American crime drama television series created and produced by Vince Gilligan. The show originally aired on the AMC network for five seasons, from January 20, 2008, to September 29, 2013.
The saddest ending of all time. But also the most fitting ending of this highly engaging series. Walter White was diagnosed with lung cancer, and wanting to leave behind a legacy for his family, Walt partners up with his ex-student, Jesse Pinkman manufacturing methamphetamine. Walt goes by the alias 'Heisenberg' to keep secret from both the DEA and other competing drug kingpins. But the way the story goes, with Walt changing into the persona of Heisenberg, makes this ending very sad - and in the end Walt wasn't killed by his cancer, he was killed by his actions, and by himself in a way. The greatest show of all time in my opinion.
4
The Office (US)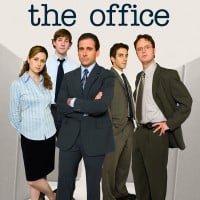 The Office is an American television comedy series that aired on NBC from March 24, 2005 to May 16, 2013.
Maybe it was a bit of a "lackluster" Season 9, but the finale delivered and tugged the heartstrings in every way possible. All it needed was a little more Michael, but it's good that Steve Carell could show up anyways!
5
Boy Meets World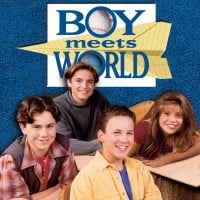 Boy Meets World is an American coming-of-age sitcom created by Michael Jacobs and April Kelly that aired on ABC for seven seasons between September 1993 and May 2000. The series centers on Cory Matthews (Ben Savage) and his friends and family, as he progresses from childhood to adulthood. Episodes chronicle the everyday events of Cory's home and school life; his teacher and neighbor George Feeny (William Daniels) delivers life lessons as Cory learns to cope with social and personal issues of adolescence. Cory has strong relationships with his older brother Eric (Will Friedle), younger sister Morgan (Lily Nicksay), and parents, Amy (Betsy Randle) and Alan (William Russ). Cory's friendship with ...read more.
They did it perfectly, but not without tears on my part!
Class is dismissed
6
The Fresh Prince of Bel-Air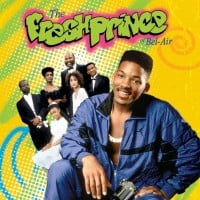 The Fresh Prince of Bel-Air is an American sitcom that originally aired on NBC from September 10, 1990, to May 20, 1996.
The ending was so sad
7
Seinfeld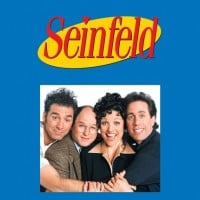 Four single friends -- comic Jerry Seinfeld, bungling George Costanza, frustrated working gal Elaine Benes and eccentric neighbor Cosmo Kramer -- deal with the absurdities of everyday life in New York City.
8
That '70s Show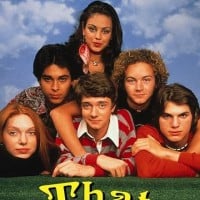 That '70s Show is an American television period sitcom that originally aired on Fox from August 23, 1998, to May 18, 2006. The series focused on the lives of a group of teenage friends living in the fictional suburban town of Point Place, Wisconsin, from May 17, 1976, to December 31, 1979.
9
The Sopranos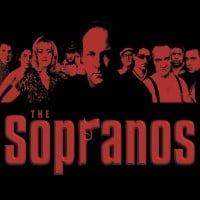 The Sopranos is an American crime drama television series created by David Chase. The story revolves around fictional New Jersey-based, Italian American mobster Tony Soprano (James Gandolfini). The series portrays the difficulties that he faces as he tries to balance his home life and his criminal organization. ...read more.
10
Scrubs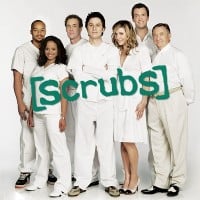 Premiering in 2001, this American medical comedy-drama follows the lives of doctors and nurses working at Sacred Heart Hospital. The series blends medical realities with humor and emotional moments, and has been acclaimed for its writing and performances.
The Contenders
11 The Mary Tyler Moore Show
12
Merlin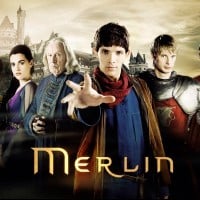 Merlin is a British fantasy-adventure television programme created by Julian Jones, Jake Michie, Julian Murphy, and Johnny Capps, starring Colin Morgan in the title role.
MERLIN. I can't even begin to describe this show. It aired on BBC in 2008 and has so many memorable characters and plots.

I will never forget you, Arthur.
13
The Cosby Show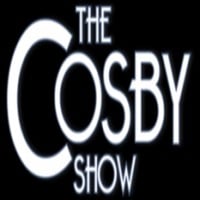 The Cosby Show is an American television sitcom starring Bill Cosby, which aired for eight seasons on NBC from September 20, 1984 until April 30, 1992. The show focuses on the Huxtable family, an upper middle-class African-American family living in Brooklyn, New York.
14
Barney Miller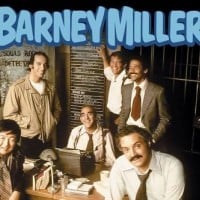 15
How I Met Your Mother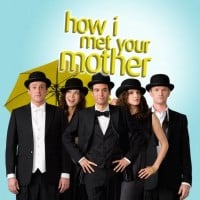 How I Met Your Mother is an American sitcom that originally aired on CBS from September 19, 2005, to March 31, 2014. The series follows the main character, Ted Mosby, and his group of friends in Manhattan.
16
The Vampire Diaries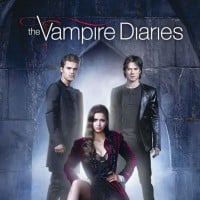 The Vampire Diaries is an American supernatural teen drama television series developed by Kevin Williamson and Julie Plec, based on the popular book series of the same name.
*spoiler alert*
Stefan sacrifices himself so Damon can have the life he's always wanted. In Stefan's eyes, he's proved himself the better man and he finally sees the Damon he knew as a boy.
Also in the last episode, Elena wakes up and and sees everyone again. As she's returning to the land of the living, she sees Stefan going to the after life. In addition, some of our favourite deceased characters over the season come back to town, but no one can see them, however they can see the people they most care about. At the very end, Stefan and Damon greet each other with hello brother
17
Everybody Hates Chris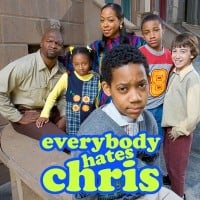 Everybody Hates Chris is an American period sitcom that is based on the troubled teenage experiences of comedian Chris Rock during the 1980s. The show is set between 1982 and 1987, although Rock himself was a teenager between 1978 and 1984, having been born in 1965. The show's title parodies the hit CBS sitcom Everybody Loves Raymond. ...read more.
That final scene of the entire "Rock" family singing "Livin' On a Prayer" is embedded into my mind.
18
Regular Show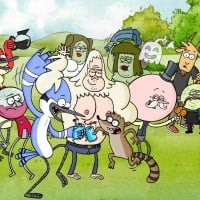 Regular Show is an American animated television series created by J. G. Quintel for Cartoon Network that premiered on September 6, 2010. The series revolves around the lives of two friends, a blue jay named Mordecai and a raccoon named Rigby—both employed as groundskeepers at a local park.
This made me tear up
19 NYPD Blue
20
Gravity Falls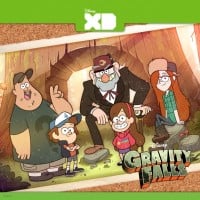 Gravity Falls is an American animated television series produced by Disney Television Animation that first aired on Disney Channel, and then on Disney XD from June 15, 2012 to February 15, 2016. The series follows the adventures of Dipper Pines and his twin sister Mabel in the fictional town of Gravity Falls, Oregon, while on summer vacation.
It was such an awesome show, we're so sad to see it end, but it was great.
Best and saddest series finale ever.
That finale was so sad.
21
Parks and Recreation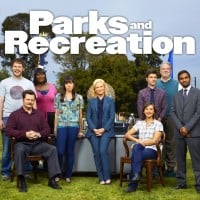 Parks and Recreation, informally known as Parks and Rec, is an American political comedy television sitcom starring Amy Poehler as Leslie Knope, a perky, mid-level bureaucrat in the Parks Department of Pawnee, a fictional town in Indiana.
22
Lost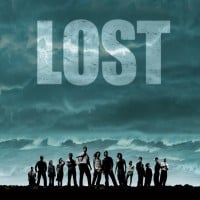 Lost is an American television drama series that originally aired on the American Broadcasting Company from September 22, 2004, to May 23, 2010, over six seasons, comprising a total of 121 episodes.
23
The Wire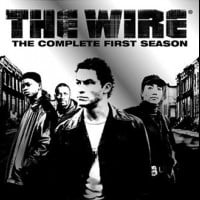 The Wire is an American crime drama television series set and produced in Baltimore, Maryland. Created and primarily written by author and former police reporter David Simon, the series was broadcast by the cable network HBO in the United States.
24
Dexter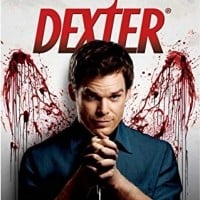 Dexter is an American crime drama television series that aired from 2006 to 2013. It is based on the novel "Darkly Dreaming Dexter" by Jeff Lindsay and follows Dexter Morgan, a forensic blood spatter analyst who is also a serial killer. The show delves into moral dilemmas and the complexities of leading a double life. Dexter received numerous awards and critical acclaim for its compelling storytelling and performances, notably Michael C. Hall's portrayal of the titular character.
25
Buffy the Vampire Slayer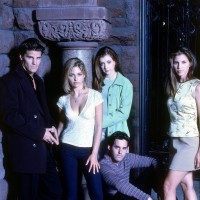 Buffy the Vampire Slayer is an American television series created by Joss Whedon under his production tag, Mutant Enemy Productions with later co-executive producers being Jane Espenson, David Fury, David Greenwalt, Doug Petrie, Marti Noxon, and David Solomon. The series premiered on March 10, 1997, on The WB and concluded on May 20, 2003, on UPN. The series narrative follows Buffy Summers (played by Sarah Michelle Gellar), the latest in a line of young women known as "Vampire Slayers", or simply "Slayers". In the story, Slayers are "called" (chosen by fate) to battle against vampires, demons, and other forces of darkness. Being a young woman, Buffy wants to live a normal life, but as the series ...read more.
Anya's death broke my heart. Her and Xander were back on good terms. Her death served no purpose. And Spike dying pulled at the heart strings too. A great show that was my entire childhood, came to dramatic end.
PSearch List