Top 10 TV Shows that Got Worse Over Time
These days, there are a lot of shows that keep getting worse as they make more seasons. But which ones have really become bad?

The Top Ten

1 The Simpsons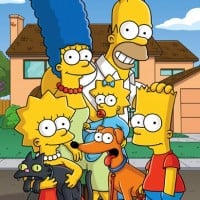 The Simpsons is an American animated sitcom created by Matt Groening that originally started on April 19, 1987 as shorts on The Tracey Ullman Show. It got its own series on December 17, 1989 and is still running as of 2023, making it the longest running animated sitcom. It is about a man named Homer Simpson and his family (wife Marge and children Bart, Lisa and Maggie and pets, Snowball II and Santa's Little Helper) going through a long series of misadventures.
Not to be outclassed, The Simpsons is another major series that went downhill. Being a series created in 1989, it's season rot took place between seasons 9 to 16. But once Season 16 rolled around was then the series started to get worse. From that point on, several of our beloved Springfield denizens went downhill. Homer and Lisa both became loathsome jerks, Flanders and Bart became the show's punching bags, and Apu got removed for some reason. And then there's the "Woke" crowd and their problems but I don't want to waste any more time.
Even though the Simpsons now has incredible HD graphics, it doesn't make up for the newer episodes. The humor almost never works and the plots are often not interesting. I hope this series begins making better episodes.
Remember when this show was meant as a satire of middle-class America? No, and neither 60-70% of the viewing audience.
The creators are not even trying anymore they should have stopped years ago.
2
SpongeBob SquarePants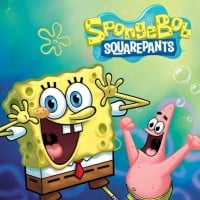 SpongeBob SquarePants is an American animated television series created by marine biologist and animator the late Stephen Hillenburg for Nickelodeon. SpongeBob is currently the most popular show on Nickelodeon, as well as the longest running show, running for 23 years, and is beginning its 13th season. The show revolves around a sea sponge called SpongeBob SquarePants and his adventures under the sea. The show is considered to be one of the best Nickelodeon and cartoon shows of all time.
Taking our sixth spot, we have SpongeBob SquarePants. The first three seasons were considered to be the absolute best for Nickelodeon at the time following Ren and Stimpy being cancelled, Doug being sold to Disney, and Rugrats suffering seasonal rot. However, by the time season 4 rolled along, was when a decline in quality took place but this decline would've been obvious until mid-Season 6/Early season 7 with episodes in the minds of One Course Meal, A Pal for Gary, and Choir Boys among others. Even after the series improved from season 8 and onwards, the show still wasn't considered as good as it was beforehand.
SpongeBob was an amazing show. If you watched Nick as a child in the early 21st century, you knew what this show was. But after the movie, most of the plots were boring and the plots aren't that interesting. Sometimes, the show would even use darker subjects, which is NOT the funny and happy SpongeBob at all. SpongeBob needs to get better so kids these days know how good SpongeBob can actually be.
It physically hurts me to think about how far SpongeBob has fallen. I'm honestly about to cry just thinking about it.
It was good, got bad, and is getting better again.
3
Family Guy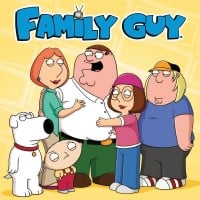 Family Guy is an American adult animated sitcom created by Seth MacFarlane for the Fox Broadcasting Company. The series centers on the Griffins, a family consisting of parents Peter (Fat, Idiotic Dad) and Lois (Nagging Bitchy Wife), their children Meg (Socially Awkward Daughter) Chris (Fat, Idiotic Son), and Stewie (Sociopathic and Genuine Infant); and lastly Brian (Anthromorphic Pet Dog). The show is set in the fictional city of Quahog, Rhode Island, and exhibits much of its humor in the form of cutaway gags that often American culture. ...read more.
Family Guy is another series that had its roots from the mid to late 1990s. Family Guy during its first few seasons was a fun and carefree satire show that knew it's limits as it was on broadcast television and then the series went on Adult Swim following Fox abandoning it and even on Adult Swim, the series was okay at worst. But then season 8 rolled around with extraordinarily bad episodes like "Life of Brain" and other episodes that would've easily gotten the show in hot water if it was 1999 again. So in other words, Family Guy's downfall was caused by the show trying too hard to be the next South Park and failed.
Just like The Simpsons Family Guy has gotten even worst over the last couple of seasons.
4
The Fairly OddParents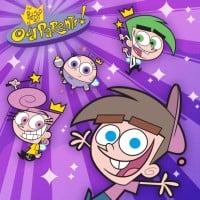 The Fairly OddParents is an American animated television series created by Butch Hartman for Nickelodeon.
Hey, kids! Do you like stupid shows? We'll we got just the thing for you! Introducing the Fairly Oddparents! Even though that was a lousy pun, it's still a good show! Starring Cosmo and Wanda, the stupid unnecessary unneeded annoying joke repeating donkeys. Cosmo, the idiotic fairy who sticks a wand between his toes and smashes into trees. If you don't like that, then how about Wanda, the smart aleck fairy who also sticks a wand between her toes and smashes into trees. No? Then how about Timmy Turner, the five year old brat who goes to fourth grade and married Ariana Grande and had baby hippos. No? Then how about Vicky, the mentally ill evil babysitter who takes babysitting so literally, she sits on babies. Also, she is allergic to puppy farts. No? Then how about Denzel Crocker, the mental patient science teacher who might be related to Captain Hook, because he hates fairies, or he might have played too much Legend of Zelda games. No? Then how about Dark Laser, the dirty hobo birthday ...more
Yeah, I actually do agree now that it has gone downhill. Mostly in season 9. Which is why I'm not excited for season 10. Chloe is unnecessary.
Unlike SpongeBob and Family Guy, it didn't get any better afterwards.
This show just got stupid.
5
The Big Bang Theory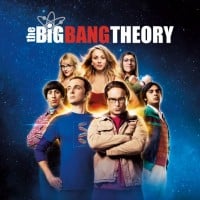 The Big Bang Theory is an American sitcom created by Chuck Lorre and Bill Prady, both of whom serve as executive producers on the series, along with Steven Molaro, and also some wasted guest stars from time to time.
This show has totally gone in the crapper.
The first couple of seasons were okay and then it just got so bad with Amy etc etc etc
6
Tom and Jerry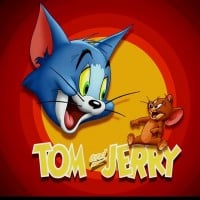 Tom and Jerry is an American animated series of comedy short films created in 1940 by William Hanna and Joseph Barbera. Best known for its 161 theatrical short films by Metro-Goldwyn-Mayer, the series centers on a rivalry between the title characters Tom, a cat, and Jerry, a mouse. Many shorts also feature several recurring characters.
7
Scooby-Doo, Where Are You!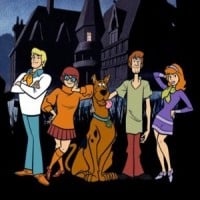 Scooby-Doo, Where Are You! is the first incarnation of the long-running Hanna-Barbera Saturday morning cartoon series Scooby-Doo.
8
Sesame Street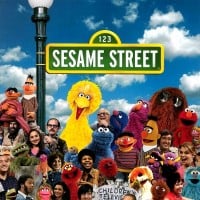 Sesame Street is a long-running American children's television series, produced by Sesame Workshop and created by Joan Ganz Cooney and Lloyd Morrisett.
For me, by far the biggest contender for this is Sesame Street. Of course, being a series that has been around since 1969, seasonal rot was to be expected. However, Sesame Street year of going downhill was sometime in the 2016-17 TV season when the series underwent pretty controversial changes such as reducing the time down to 30 minutes and several known staples of the series such as Snuffles, Murry, and even Count were either pushed aside or completely cut from the series. It also doesn't help that afterwards, they even partnered with Autism Speaks and created a very stereotypical autistic character. In all honesty, Sesame Street is a show that truly lost its charm.
9
Here Comes Honey Boo Boo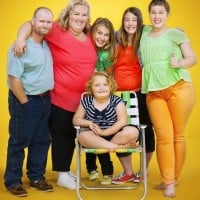 Here Comes Honey Boo Boo is an American reality television series that aired on TLC featuring the family of child beauty pageant contestant Alana "Honey Boo Boo" Thompson.
This show should not be allowed to exist.
10
Two and a Half Men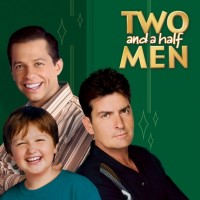 Two and a Half Men is an American television sitcom that began broadcast on CBS on September 22, 2003, and ended on February 19, 2015 after twelve seasons.
Show has completely jumped the shark.
The Contenders
11
Veggietales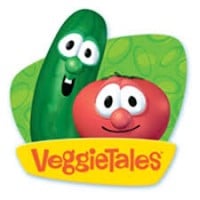 VeggieTales is an American series of direct-to-video children's computer animated films created by Phil Vischer and Mike Nawrocki featuring antropomorphic fruits and vegetables in stories conveying moral themes based on Christianity
VeggieTales is a pretty revolutionary show as it started CGI animation for Television and the religious genre of cartoons in general. However, despite being a show that practically started two genres of animation, following Big Idea's acquisition by DreamWorks, the series started to turn sour with the Netflix VeggieTales shows. A major issue with the Netflix shows is that despite being a religious cartoon, God and the Bible are barely acknowledged by the show and if they are, it's normally at the end where it's you blink, you miss moment. In all honesty, the series likely wouldn't take this route if Big Idea remained as an independent studio instead of being overtaken by a studio that's apart of Hollywood.
12
Teen Titans Go!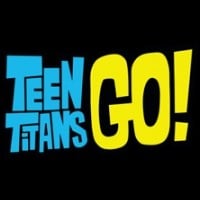 'Teen Titans Go!' is an American animated television series produced by Cartoon Network. The show follows a superhero group called the Teen Titans, and shows what happens when they go home and have silly adventures. This show is Cartoon Network's revival of the popular 2003-2006 American animated television show, 'Teen Titans'.
13
Family Matters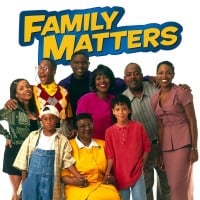 Family Matters is a sitcom that ran from 1989 to 1998. Originally it focused on the Winslow family, but it would later become more about their nerdy next-door neighbor, Steve Urkel, who was originally only supposed to be a one-episode character. In most episodes, the characters mess up in some way and later learn a lesson at the end of the episode.
The first few seasons were great, I actually like the first season the best. Seasons 1-3 were amazing, seasons 4 and 5 were mostly good but got repetitive at times, season 6 was pretty boring, but seasons 7 and 8 are almost unwatchable, what with the audience clapping for an entire minute after someone walks in the room or says a line, I almost felt like I was watching Everybody Loves Raymond. Not to mention that the characters had lost their charm and the jokes and writing became so predictable, lazy and boring. Season 9 was okay though, but a little weird at times.
14
Doctor Who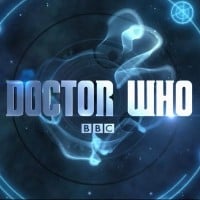 Doctor Who is a British science-fiction television programme produced by the BBC since 1963. The programme depicts the adventures of a Time Lord called "the Doctor", an extraterrestrial being from the planet Gallifrey. The Doctor explores the universe in a time-travelling space ship called the TARDIS. Accompanied by a number of companions, the Doctor combats a variety of foes, while working to save civilisations and help people in need.
Now we're on to a show that went downhill just recently. Doctor Who isa pretty famous sci-fi series that has been on the air since 1963. Of course, like other long running programming, Doctor Who going downhill wasn't surprising, but the way they did it was. With the introduction of the 13th doctor, the Doctor Who fanbase unanimously panned the concept of a female doctor as it broke tradition. I'm not a Doctor Who fan myself, but the concept of a female doctor isn't bad, it's just that they chose the worst personality for her. Hopefully the next time they choose a female doctor, they have one that's not like the 13th doctor.
15
My Wife and Kids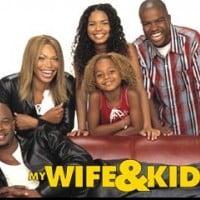 My Wife and Kids is an American television sitcom that ran on ABC from March 28, 2001, until May 17, 2005. Produced by Touchstone Television (now ABC Studios), it starred Damon Wayans and Tisha Campbell-Martin, and centers on the character of Michael Kyle, a loving husband and modern-day patriarch who rules his household with a unique and distinct parenting style. As he teaches his three children some of life's lessons, he does so with his own brand of humor. Wayans and veteran television writer/producer Don Reo co-created and executive produced the series.
16
Arthur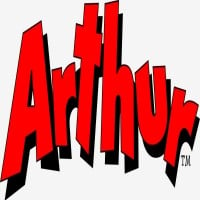 Arthur is a Canadian/American animated educational television series for children, created by Cookie Jar Group and WGBH for PBS.
The first episodes of this show were the best, but not the animation is FLASH - So now it looks like the characters are being stretched across the screen. The jokes used to be funny for all ages - but now they're unfunny and boring. The plots? Terrible. I miss the old Arthur.
The animation and voice work are just terrible.
It was always a bad show.
17
American Idol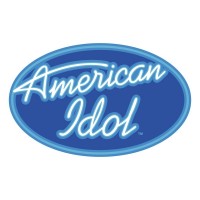 American Idol is an American talent reality television series that first aired in 2002. As of May 2019, there have been seventeen seasons.
18
Arrow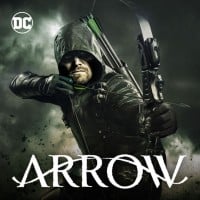 Arrow is an American action crime television series developed by writer/producers Greg Berlanti, Marc Guggenheim, and Andrew Kreisberg.
Adding Arrow in the list makes me sad. This show started out as a solid entry for DC Comics from Season 1 and it was an amazing blast in Season 2, even bringing in Barry Allen (The Flash), Deathstroke and even the Suicide Squad into the show, which would ultimately lead to the formation of a T.V. Universe, Arrowverse.
The first half of Season 3 was actually pretty good. But once the second half starts, that's when the show started to decline in quality. This is shown even further in Season 4 where although it started out pretty strong, gradually got worse overtime, leading to a very underwhelming and disappointing season finale. And this was after Legends of Tomorrow (Season 1) and The Flash (Season 2) released their season finales which turned out to be pretty good.
And adding up to these factors, I'm not really too excited for Season 5. And I'm not the only one who's really disappointed. With a massive number of fans now leaving the show due to gradually getting weaker, the ...more
19
Full House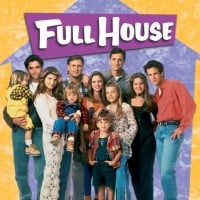 Full House is an American sitcom created by Jeff Franklin for ABC. The show chronicles a widowed father, Danny Tanner, who enlists his best friend and brother-in-law to help raise his three daughters.
20
Adventure Time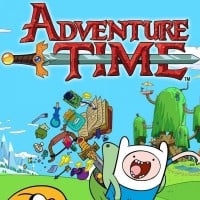 Adventure Time is an American animated television series created by Pendleton Ward for Cartoon Network. The series follows the adventures of a boy named Finn (voiced by Jeremy Shada) and his best friend and adoptive brother Jake (voiced by John DiMaggio)—a dog with the magical power to change shape and size at will. Finn and Jake live in the post-apocalyptic Land of Ooo. Throughout the show, they interact with the other main characters Princess Bubblegum (voiced by Hynden Walch), the Ice King (voiced by Tom Kenny), and Marceline the Vampire Queen (voiced by Olivia Olson). The series is based on a short produced for Nicktoons and Frederator Studios' animation incubator series Random! Cartoons. ...read more.
The first season was good, yes, but then it started going down, down, down. By the time it ended, it was one of the worst cartoons ever to air.
It got better in Season 3 but it was on a rollercoaster since Rebecca Sugar quit the show and made Steven Universe.
21
South Park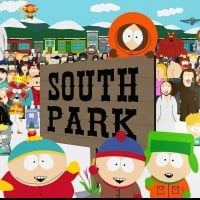 South Park is an American adult animated sitcom created by Trey Parker and Matt Stone for the Comedy Central television network. The show is about four boys, who are Stan Marsh, Kyle Broflovski, Eric Cartman, and Kenny McCormick, and their adventures in South Park, Colorado.
22
Steven Universe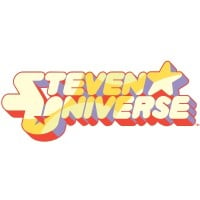 Steven Universe is an American animated television series created by Rebecca Sugar for Cartoon Network. The show's based around a young boy by the name of Steven Universe, who is a hybrid of a gem and a human. He lives with his gem friends, Garnet, Amethyst and Pearl.
Steven Universe is another show in my honest opinion that went downhill and for me, the reason why is that in later seasons, particularly season 5, there was simply too much going on for the series to focus on especially when you compare seasons 4 and 5 compared to the more laid-back and simpler season 1. And in all honesty, I think SU would be a whole lot better if they only focused on the Diamonds instead of 17 different side plots.
Too much pointless drama and forced shipping.
23
iCarly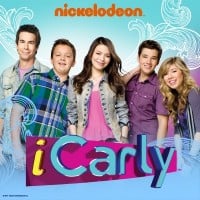 iCarly is an American teen sitcom that ran on Nickelodeon from September 8, 2007 until November 23, 2012. The series, created by Dan Schneider, focuses on teenager Carly Shay, who creates her own web show called iCarly with her best friends Sam Puckett and Freddie Benson.
24
Wizards of Waverly Place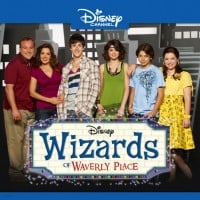 Wizards of Waverly Place is an American fantasy teen sitcom which ran from October 12, 2007 to January 6, 2012 on Disney Channel. The series was created by Todd J. Greenwald, and stars Selena Gomez, David Henrie and Jake T. Austin as three wizard siblings with magical abilities competing to win sole custody of the family powers. Further main cast includes Jennifer Stone, María Canals Barrera, and David DeLuise.
25
Cocomelon
Next up we have Cocomelon, a series that is trying so hard to be the next PAW Patrol. Now Cocomelon's reason for going downhill is a unique reason. Before the art shift to 3D, Cocomelon was a predominantly 2D series filled with cute creatures teaching kids how to read. But by the time the series shifted its focus 3D and Nursery Rhymes was when the series went down the drain but by far the worst of Cocomelon was when it was coping Pinkfong, another well-known nursery rhyme channel so it effectively made Cocomelon very unoriginal however, the series is trying to improve by creating their own original songs, so that's a good sign.
PSearch List