Top 10 Television Talk Shows
The Top Ten
1
The Ellen DeGeneres Show
Ellen's sense of humour is just perfect for me. Watching her show makes me happy!
Ellen is HILARIOUS! She does fun stuff as well as the usual questions:P I LOVE HER! :P:P:P
Ellen is so much casual, she really connects with her guests, she listens to them! She's not like any other talk show hosters.
She is funny great content and kind
2
Late Night with Conan O'Brien
Is actually funny
"He is the best talk show host of this decade "
He is the best
Yo. Conan is a comedic genius. To me, his always the best and funniest talk show host.
3
The Graham Norton Show
It's nice to see your favorite stars interacting with each other. Where else can you get that chemistry? And Graham's jokes are so organic and he talks with so much energy.
Naturally funny, no BS
Most talk shows are full of fluff: 10 min. Monologue, 2 min. Introductions and it all seems rehearsed and predictable. "Graham" is full from start to finish with anecdotal conversation and spontaneity one can't experience on any other show of its kind.
The guests are much more relaxed on his show and they interact with each other, making them much funnier than other talk shows.
4
Jimmy Kimmel Live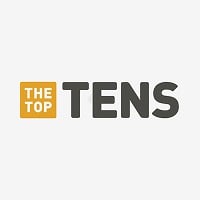 James Christian "Jimmy" Kimmel is an American television host, comedian, writer, and producer. He is the host and executive producer of Jimmy Kimmel Live!, a late-night talk show that premiered on ABC in 2003. Kimmel hosted the Primetime Emmy Awards in 2012 and 2016, and the Academy Awards in 2017 and ...read more.
Jimmy Kimmel live show is the best to watch and he makes his stars guest to feel comfortable and he is the best talk host from Eliza Jane Turkington from United kingdom northern Ireland Ballymena
Just naturally funnier than the others
Very funny, always make guets feel comfortable. Not like letterman which is a lot more bitter.
Funniest show on T.V.. Especially the pedestrian interviews those crack me up
5
The Colbert Report
The show is a whole 11 Seasons, Colbert then follows up with The Late Show and another Talk Show report. All real successful and an awesome deal in comedy. The Colbert Report is a great back track and hope The Late Show will reach near that sometime, pretty cool methods of presentation real smart point to punch line routine. Good job Stephen Colbert! - iliescu
Its just great its the funniest talk show there is
Its brilliant in every way and is the best there is television has to offer
Its average rating is 9.0 way better than all the others
This show is always hilarious and interesting. Colbert always delivers the most amusing of information with a straight face and eloquent composure. Truly a great show.
Stephen Colbert is a genius. Honestly, his character never failed to make me smile. He changed the world, and I hope he continues to do so on The Late Show!
6
The Daily Show with Jon Stewart
Is funny but here you get the news you get no where else. Is a shame that we have to watch comedy central to get the news. Our news are picked to benefit the rich. For example, the biggest climate protest in history wasn't mentioned by some news stations and the stations that aired the protest didn't cover much. Hong Kong, is getting more attention than our protest.
One of the most informative and entertaining shows ever - comedy genius with heart!
Hilarious and brains! Love this show!
Jon Stewart is a hilarious genius. Keep it up Jon!
7
Alan Carr: Chatty Man
Hilarious and the drinks element is very nice.
8
The Late Show with David Letterman
David letterman is a man I believe that would always speak and smile even if he did not know you. he has no certain group of people who he likes or dislikes. Look at all the different singers and bands and people on his talk shows
I'm from the UK but I love to try to find this on YouTube etc, I watch all the people I know, he gets a lot out of the person being interviewed and he has a great sense of humour, he makes any other talk show look like a joke! David letterman for the world!
It's the perfect potion to cure my depression after along day at work with boring stupid people
he is the best. the show's format and david's charm makes this show #1 - eljorich60
9
The Tonight Show with Johnny Carson
This is a joke right
Carson is KING
Would that we could have him back. The modern versions don't even come close. - ibaconi
Not even close! By the way, Letterman's facial expressions are really annoying.
Johnny Carson is the best talk show host ever lived.
10
The Oprah Winfrey Show
I'm from Malaysia and I'm male but I love Oprah like no body business. She is awesome may God bless her for ever...
Oprah is the best talk show...
She have 25 of experience to become a host...
The show is so good! She help so many people...
Love oprah..
Oprah is the best ever host in the world.. She is on the list of influential people in the world!...
Oprah is the best that's why she is number one
She has a topic that is heart touching
And useful

Oprah is hands down the greatest interviewer of all time. Her ability to relax a guest in a way that makes them feel they are sitting by a fire with a cup of tea and only Oprah connects and opens them in a way no other interviewer I've seen in my lifetime.
The Contenders
11
The Jonathan Ross Show
This is a very good show I really enjoyed it.
Very good show I enjoyed it
12
The Jerry Springer Show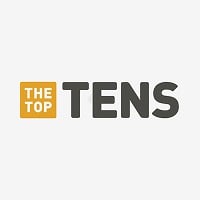 The Jerry Springer Show, also known as Jerry Springer, or just Springer, is an American syndicated tabloid talk show hosted by Jerry Springer, a former politician.
The only talk show
Jerry springer has help so many young people to turn there life around. And to get there life back on track or some may have been in the jail system still on? Some may not have changed. But some have. And people do watch his show and learn a lot. He is very (easy)to talk to vey kind. And just shows love to everyone. He is another( one of the leaders trying )to help others. And he does. A good job.
Jerry springer has a good show. he goes out of his way to help people. any age any race. a lot of people may watch the show because they may need to talk to someone. and jerry gives you "that chance" to make that call. Sometime some people don't know who to talk to. And jerry always have something to say. to help others. They may not be on the show. but just watching it may help someone. somewhere
Best show I have ever seen, especially the fights its really entertaining
13
Late Late Show with Craig Ferguson
This dude gots way more comedic skillz than all the others.
craig is the future of late night; everyone else gained popularity over time... plus, he's WAY funnier has NO SCRIPT! Ferguson ROX, man!
Charlie Rose and Craig are without a doubt better than David Letterman, Conan, Jay, or Oprah. Who made this foolish list? Foolishness. And who dares put Johnny Carson below number one.
Craig Ferguson should have gotten The Late Show job. He wouldn't have quit late night television had he received the job. So, sadly, we lost this amazing show and the show he could have had. - BKAllmighty
14
Trisha Goddard Show
I enjoyed watching this show trisha was always helping others. she always had a kind word to say. I really miss the show. Any one that can reach out to help others. they are the greatest. we all need someone."sometime" in our life.
15
The Late Late Show with James Corden
Funniest guy
What a nice guy
James is a wonderful person. His show is fun to watch, the segments are beautiful. I love carpool karaoke and flinch.
He is awesome I love everything about his show
16
Piers Morgan's Life Stories
Piers show was very good I enjoyed listening to him he is a very talent man. he always would have different people on his show he is man who could make you laugh. and listen. I really enjoyed him.
17
Da Ali G Show
A very good talk show I love it
Very good talk show loved it
18
Live with Regis and Kelly
This would not be a show without Regis and Kelly. they can make you laugh together. they can say something or do something to make you stop feeling sad. and get along great.. it goes to show. there are couples out there. (on the show) who can get along very well. And no problems. this is "GREAT"
I miss Regis. I liked his stories about the things that happened to him and his night on the town.
Loved when Regis would share his stories on the show. The first 20 minutes of host chat were the best.
I liked it more when Regis was around, but it's still good. - ShyGuy8
19
Late Show with David Letterman
Funniest man on earth
20
Real Time with Bill Maher
the best
This guy here can do anything?. To make you laugh or listen or? Make you laugh. He is always. Dress nice. And very funny. And always ready to answer anything you wont to talk about? Or do. A good show and great guy.he is one of a (kind the best)
I really dislike republicans
A show with real discussion, good panels and a great host!
21
The Tonight Show with Jay Leno
Leno is without a doubt the funniest talk show host in america. Jimmy kimmel is a close second
Jay Leno has class and is the best by far!
I could say a lot about jay leno. but I will say a few things that I like about him. he is a very friendly man. very kind. will go out of his way to listen to you. and get to know you. Even if he did not know you. I believe he would still be kind and speak. To anyone.
The Chin. Not Funny.
22
The Wendy Williams Show
Wendy is honest
Wendy Williams is gonna be almost as popular as Oprah! I'll just sit back and watch as she becomes the new queen of talk! She says it it as it is, no bias"she apologizes to the people she likes",but still goes on and says what's going on! I love her for that,no holds barred way of telling what's up! How u doing' Wendy!
I love Wendy Williams. She's fair and informative. She really makes me laugh. I thinks she's classy, intelligent and definitely an entertainer.
I love the Wendy Williams Show. She's so honest and REAL. She's fair and honest. I really enjoy watching her show daily.
23
Late Night with Jimmy Fallon
He focuses on entertainment and less on inspiring hatred and anger with politics which is what we need. There's so much to enjoy in this day and age.
This Show is so amazing!
crazy
Jimmy fallon, he is amazing!
24
Charlie Rose
Really the most interesting for me. Wonderful interviews thanks to C Rose's knowledge, and attitude. I now recommend it to my clients, non-native English speakers, who want more than the usual apps available.
Charlie rose is avery interesting man. he enjoyes his work and people. he seems to be very kind. and loves to listen. to others. And always has a smile.
The Khan story was a trap well sprung and distorted by the press and the DNC.

Khaizr Khan was invited with a purpose. Other parents who were not Muslim who lost a son in Irag were not invited.

However are you aware that Khan has lived in Saudi Arabia and has been involved with the Moslem Brotherhood? He sells US green cards to rich Muslim and is a supported of Sharia law in the US. He is an immigration attorney whose sole objective is to bring more misled into the US and he supports infiltration of of US military. He is afraid of Huma Abadin.

Written by a Middle Eastern person with copies of Khan's book detailing his faith in Shariah law. His military hero son (Accidentally killed by his own people) was an informer for the Saudi.

h ttp:// shoeb at.c om /2016/07/31/what-the-media-is-not-telling-you-about-the-Muslim-who-attacked-donald-trump-he-is-a-Muslim-brotherhood-agent-who-wants-to-advance-sharia-law-and-bring-Muslims-into-the-united-states/

DO ...more
25
Last Week Tonight with John Oliver
This is simply the best show. It has information delivered in the funniest way. Very well researched and relevant. John Oliver is incredible. It's a show with brains
This show is rated 9.1/10. The other talk shows are rated well below 9 so I am really having a hard time understanding theses ratings.
So funny! Why is this not higher?
The Best. I'm from Germany and I love it.
26
Chelsea Lately
The humor in this show is like no other. It's hilarious. There's a segment in which she discusses with her coworkers pop culture events. And that, I guarantee, will have you in stitches. It's a comfortable show, good for relaxing after a rigorous day of work.
It's Chelsea! She takes both a smart and funny approach to the stories.
Chelsea lady was a good show. she always kept you laughing. and talk on different subjects. which was great. she could go anywhere and have people "laughing" and also the other people who was on the show with her. were very funny also.
27
Koffee With Karan
Amazing show filled with great humour and nostalgia...Karan somehow manages to get insights into the inside stories of celebs!
This was a very good show I liked it
Finally an original Indian reality show.. ! Hats off karan johar
This shiw features Inside out
28
The Steve Wilkos Show
I think Steve is awesome! He's so funny and he helps everybody. And the people that have done wrong he does he doesn't let them sit down. I really think that really let's them think about what they've done wrong. And he really makes sure all parties go home being more at ease. He really goes above and beyond.
You champion for violence against women and children. You are a hero! You might laugh at this Steve, but you should run for president! You have a good heart and head. You call out the bull and lies. I know you won't be president, but hey, the thought always makes me feel better. Thanks Steve, you are the moral compass for a generation.
I love Steve Wilkos. He's fair to his guest and hard on the one that deserve it. I believe he does this to help them learn that you can't just go around doing whatever you want without consequences. His show has taught me what to look out for... Laugh out loud.
I love watching Steve he don't beat around the bush an he tells them horrible people how it is
29
The Tyra Banks Show
Very entertaining she's very open and not afraid to reveal who she is. She has a very good personality and every single episode is interesting and never gets boring
Her show is my favorite
Tyra show was very good. I enjoyed it very much. she always had very interesting ideals. and a lot of interesting people on her show.
30
Maury
I really respect Maury and what he does. If it wasn't for watching him and the dna test, I would've never thought about testing one of my grandchildren. Yes, confirm, new addition to the family. Knowing beats guessing. He gives relief and answers to a lot of families.
31
Inside the Actors Studio
This is a very good show I really enjoyed it.
32
Larry King Live
Now there is a lot I could say about larry king. his talk show was great. Not just the show. he was a person anyone enjoyed talking too. He had a personality that anyone would love to talk to him. funny kind." name it" he was. and still is a man every one loved.
33
Rove Live
I really loved this show very good talk show host.
Very good talk show host I loved the show.
This show was very good I enjoyed it.
34
The Real
They have a lot to say but say nothing you can understand. Would be nice to have some on there that when they speak you can understand all of what they're saying would be nice.
I like the idea of having 5 different opinions from the 5 hostesses
Best talk show! I watch everyday. What a great group of opinionated ladies. Very entertaining
Its just amazing to listen to these ladies. Keep inspiring
35
Anderson
Awesome show! He is a very laid back down to earth guy!
Very handsome man a very good talk show host. very interesting. and very friendly and cool.
36
The Merv Griffin Show
I loved this show he was the greatest. very kind and always nice to everyone.
37
The Dick Cavett Show
This was always a very good talk show he was always making you laugh. And a very nice man.
This was always a very good talk show very interesting. too
The best interviewer with the best guests hands down.
38
Lopez Tonight
This is a hilarious show and can always make me smile and not only that but the guest on the show are always funny... LOVE THE SHOW!
A very good show and always something to talk about and laught about to.
39
The Eric Andre show
I like this talk show. - zah
This is a very good talk show. I really enjoyed it.
This talk show was very good". very interesting." I loved it.
This is a very good talk show I loveit.
40
The Tonight Show Hosted by Jimmy Fallon
The pros and cons are funny. - Connor360
WHY IS 61 THIS NEEDS TO BE NUMBER 1
Best talkshow on T.V. , along with graham norton
41
Dinah's Place
A very good talk show she always had something to laught about. or something to cheer you up.
42
The Mike Douglas Show
A very good talk show and he is a very good show host.
ITHANK THAT THE MIKE DOULGAS SHOW IS A CLASSIC
43
Rachael Ray
Rachael Ray makes me want to get in the kitchen and whip up that meal that keeps em talking for a while. Love her show. And everything she cooks looks delicious.
Great show, great food, great guests, and she's a great host
Rachel ray is a very kind person she always has something kind to say. her husband seems nice too. The show is always very interesting.
44
The Rosie O'Donnell Show
This enormously popular talk show ran for sixth successful seasons running from 1996 to 2002 and earning 11 Emmy Awards. The show was upbeat and entertaining with real people, stars and a lot of Broadway. With O'Donnell as the spunky and hilarious host she was the girl next door that everyone knew. The show ended in 2002 when Rosie decided to step down to spend more time with her family.
I enjoyed this show I thank rosie was a very good host on T.V.. the show was funny. and the others who was on the show with her were great also.
45 The Mike Verdrengh Show
46
Tonight Starring Joan Rivers
Yes she was write Michael (aka Michelle) Obama is a TRANNY
47
The Will Edwards Show
This is avery good show I really enjoyed it.
48 Jô Soares
49
Good Mythical Morning
It's the best morning show ever
A very good talk show I love it.
J foggy guy gyjvyigvyg
50 Dinah!
PSearch List