Top Ten Best Canadian Bands
rocknrolldude
Rush ? Steppenwolf ? The Band ? You choose !
The Top TenXW
1
Rush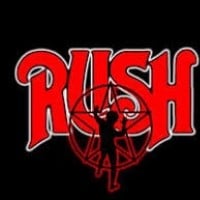 Canada has produced some great bands (and some awful ones), but Rush are easily the best ambassadors to the Rock world. Quintessentially Candian, they are some of the best musicians in the world in addition to being polite, thoughtful, self-depricating, philanthropic and full of class. Not many artist would reschedule a cancelled gig to the nearest site and donate all proceeds to the local flood relief effort. I am a proud Canadian but these guys make me even prouder!
One word: Rush.
How can you not love them? They aren't copying off Zeppelin or Beatles by repeatedly doing the same thing for every song. They are not covering off anyone or making fun of anyone else. And, of course, their badass lyrics. "A modern day warrior," "We are the priests of the Temples of Syrinx," Blacksmith and the artist, conflict in their art."

That's a good band
Great band
Real band
Who couldn't like the intro for "Closer To The Heart". Bubbles loves Rush and so do I. By far the best Canadian band ever. Thank god for Rush. This land that we live on called Canada is awesome. I'm proud to be Canadian and I'm glad' to say Rush is my favorite band from Canada.
Glad not seeing Justin Bieber here.
V37 Comments
2
Neil Young & Crazy Horse
A living legend and icon. The one that is appreciated both by old and young folks
ARE YOU KIDDING ME?! NEIL'S GOT TO BE NUMBER 1.
Neil has put out so much great music... What a great artist.
Number one on any list that counts.
V8 Comments
3
Three Days Grace
Three Days Grace is an absolutely AMAZING Canadian band! I've loved them since their first album was released and have followed them ever since. In addition to having amazing talent and the ability to create one hit after another, they are genuinely good guys. They are fan-friendly and just plain down to earth. Three Days Grace definitely has my vote. They should be #1 in my opinion.
Why aren't these guys #1!
The first thing that comes to your head when you say "Canadian Bans" is "Three Days Grace"...

Pain
I Hate Everything About You
Animal I Have Become
Never Too Late
The Good Life

These songs have changed the WORLD!
They're stylish, talented and passionate. They don't make music only for selling records and crowdin' stands. They always convey a message. Even the band's name is a message- Three Days Grace: "What if I we had only 3 days to change the world? " Well... They've changed. Not in just 3 days, but in each period of 3 years which they lunch a record.
Rush sucks Three Days Grace Forever!
V26 Comments
4
The Band
Incredible talent, who, at the Last Waltz attracted all the big stars of the day. Not only one of, if not the best ever, Canadian band. But one of the best and most influential bands ever. Period!
Easily the band, their own style and music, best sound and best musicians
When Music From Big Pink was released in 1968 the world of rock and roll was changed forever. Although sales were slim the industry took notice and many of the UK and American bands dissolved. The music has aged well and is still relevent and influential.
5
Guess Who
This is ridiculous! To even think that these guys have contributed less to music than Arcade Fire, Simple Plan, Hedley, and most of the bands above is insane! Anyone who votes for the bands above (besides Rush) should seriously reconsider their votes. There IS NO argument against these guys being in the top 2. - BKAllmighty
Who runs the table of all bands! Can I ask you? What band has the most number 1 hits of alltime? No it's not Rush... it's the Guess Who!
American Woman... No Time Left for You... No Sugar Tonight... these guys were awesome. Why isn't Bachman Turner Overdrive on this list?
1 Guess Who 2. Martha and the Muffins 3. Neil Young 4. The Band 5. Rush 6.Arcade Fire..a Dublin fan of Canadian rock.
V18 Comments
6
Tragically Hip
I've lived in Seattle my whole life and I can't understand why The Hip hasn't made it bigger in the States. They are hands down my favorite musical entity of all time. Yeah they're Canadian-centric in their lyrical content, singing about Tom Thompson, Skates Dreams, Isle aux Morts, Speed River and Cape Spear etc. But they also sing about Kurt Cobain, Ry Cooder, Willie Nelson, the Tacoma Narrows Bridge, Nashville and of course New Orleans. They're also often compared to several American bands (that's right after Sam Roberts, Sloan and Blue Rodeo are mentioned first) like Big Head Todd & The Monsters, Counting Crows and R.E.M. Oh well, I guess that just means I get to keep seeing them live in "smaller" more intimate venues like the Showbox @ The Market (1,100 capacity) or The Paramount Theater (2,807 cap) in Seattle, the latter of which they will be playing at on September 29th 2015. This will be my 7th time seeing them live (also seen Gord solo). The really cool thing about a Hip show in Seattle is that about 60% to 75% of the crowd is Canadian because they can't see The Hip in a venue that small North of the border. And everybody knows every single word to every song and sings them loudly and proudly! It makes the whole experience just that much more special. Can't wait... Just saw The Tea Party for the first time a couple months ago... Frigging Awesome! Martin is quite the musician. He must have played about 7 or 8 different instruments. Very cool!
The most famous Canadian band to be famous only in Canada and not outside, but more than that, they dominated the top ten on the charts for YEARS! Even when they were new they sounded classic and timeless. There can be no excuses for not putting them higher on this list.
The only Canadian band that the United States appreciates is Rush, but any true Canadian will choose The Hip over Rush.
Awesome band. Who cares if they weren't big in the USA.
V19 Comments
7
Billy Talent
Billy Talent is the greatest band that has ever existed. If you don't like them, I really don't want to know what music you listen to. Benjamin is such an intense and powerful frontman, to the point where I'd say he matches up with Serj Tankian from System of a Down. D'sa and Gallant make for a fantastic back-up, but they are no less powerful. And their songs are so unbelievably catchy that you will be singing them to yourself for hours after listening to it. Red Flag, Viking Death March, Fallen Leaves, Diamond on a Landmine, Surprise Surprise, Devil in a Midnight Mass, River Below, there isn't a single song by them that isn't incredibly powerful and meaningful. If you don't know who Billy Talent is, I pity you. You haven't lived life to the fullest yet until you hear at least one song by Billy Talent. - Meko750
I love Three Days Grace, but I honestly have to give the number one spot to these guys. I can find something I like about each and every of their songs. Even their stuff off of I and Dead Silence, which I wasn't a fan of as a whole, was still good. They've got an awesome sound, thanks to the individuals' skill/talent (no pun intended) and the the harmonies of D'sa and Gallant's vocals behind Kowalewicz's is alway glorious. Forever will be my favorite band, Canadian or otherwise (and yes, I'm American).
Every song of them has something... They have one of the best guitarists in Canada... They easily deserve to be second in this list... Listen to Fallen leaves Red flag Viking death march, didn t like them? Listen to Surrender Runnin' across the tracks etc... You just can't hate them - thierryrs
Unique and Love all their lyrics. Best rock band from Canada I've ever heard
V19 Comments
8
Marianas Trench
Marianas Trench is extremely hardworking and dedicated. They put so much thought and emotion into their songs, make them relatable on many different levels, and most of their music have unbelievably well-planned concepts behind them. They are not afraid to show their gratitude for their fans and display their true personalities and share their personal struggles. Their music has something for everyone. Their individual voices are amazing, and when you put them together it's beyond perfect. They can produce music in a variety of genres. They make an effort to stay friends with as well as support others in the music industry instead of bashing them. They are supportive of their fans (makes sure they stay away from internet predators taking their names, and regularly posts self-help advice), and make sure fans get the most out of the experience of being fans they even allowed fan choirs from each city to sing up on stage with them. They never fail to make me smile. They deserve this.
Marianas Trench is such an inspiration to me and many! They but so much emotion and work into all their music and you can really hear it! The lead singer has gone through quite a lot as well. The band has impacted many and saved so many lives, they have helped me and some fellow trenchers through so much and deserve so much more credit than they already have. They have come from so little and have worked their butts off and it has really payed off. Their music is so different and unique. They all are so talented and have amazing voices they are the only ones who deserve this.
To be honest, Marianas Trench is THE best band in Canada. They're magnificent. They have saved multiple lives and the lead singer has gone through many things. Marianas Trench's music is very meaningful and the group of guys in that band are absolutely the best.
These people have the most amazing songs, they work together beautifully and you can tell they really mean what they singe
V33 Comments
9
April Wine
It is a tragedy that these guys have never been awarded a Juno award in Canada for their music. Their height of popularity pre-dates the internet scene which is unfortunate because they would have totally exploded online with their catchy rock. They have a wide selection of great music and continue to be a great performance to catch. Listen to "Gypsy Queen" and then throw these guys a vote...
April Wine is my band anywhere in the world! Every album is different and they ARE an album band. Some most of their deeper cuts are as good if not better than their hits. I love Rush and Triumph too but Wine are my boys. Weeping Widow, Roller, I Like To Rock, Say Hello, Bad Side Of The Moon, You Could Have Been A Lady, Just Between You And Me, Oowatanite, Tonight Is A Wonderful Time To Fall In Love, Sign Of The Gypsy Queen. And those are just a few. Do yourself a favor and check out all their albums/cds.
My friend just got the Greatest Hits and I was so surprised that I knew almost every song but had not ever know who the artists were. All April Wine! 'Could Have Been a Lady' is my fave. Enjoy!
Three Days Grace? Marianas Trench? How the hell do these bands even make it on this list?
V7 Comments
10
Steppenwolf
They are a good band but I only think that one or two of them is Canadian and I'm pretty sure John Kay was never even an official Canadian citizen.
They are from Toronto buddy! The group was formed in late 1967 in Toronto by vocalist John Kay
American! FROM LA California!
The Newcomers
?The Wilderness of Manitoba
?Twilight Hotel
BAdd New Item
The Contenders
11
Simple Plan
Really? Simple Plan #11? How much music have you guys even listened to? Have you even heard of Godspeed You! Black Emperor? I'm out! I'm glad a lot of good bands aren't on this stupid list.
Because they're hot. True fact. I love that bassist.
Their music is just simply amazing. They should be on the top!
SP SP SP SP is the Greatest and Best among the Rest SP SP SP SP
V8 Comments
12
Arcade Fire
They are the best quality band of the twenty first century, without a doubt. All of their albums are gold, and they are definitely one of the greatest bands of all time, not based on popularity or commercial success, but by the quality of their music.
No disrespect for Three Days Grace, because they are an amazing band. But it kills me that they are number three, and Arcade Fire is ten. Every song they make is incredible
Simply one of the greatest bands in the world today. You just got to see this band live.
The best band nowadays!
V8 Comments
13
Bachman-Turner Overdrive
This is good old rock and roll! There is a reason these guys were honoured at the Juno's. Who can forget the classic "Takin' Care of Business"? This band should definitely be in the top ten - it's hard to compare today's bands to oldies like Bachman - Turner Overdrive.
An huge band I always listen to when I was younger. Still can do it because they were the best.
The best of rock band of Canada
14
Annihilator
Very unknown and underrated band, but one of the best metal bands not of the big 4.
The rest of the metal world knows theses guys... Great stuff
I agree with rush, but annihilator 23?! Should be first! - gemcloben
V4 Comments
15
Nickelback
Whoever the idiot was that voted for Marianas trench over Nickelback, the Dark Horse album was the 5th biggest ever in North America... Only the Beatles and Elvis Presley and those mega famous people came before them
Statistics show with album releases that Nickelback is the best Band to come out of Canada
Statistics don't tell you if a band is good. If a nick minaj or Justin Bieber song was at no. 1 on the charts, would you say that it was the best song ever? - SammySpore
Terrible Terrible band. This would be a 'deal breaker' for sure.
Nickelback is lowest common denominator garbage
V23 Comments
16
Saga
Too bad Canada as a whole did not get Saga. Overseas they got it right. Amazing collection of progressive rock. Rush got and deserved a lot of attention. Saga in my mind deserved a whole lot credit. I'll put Saga's top 10 songs against Rush's anyday. How about you?
Canada's ambassador's to the Prog Rock movement - and still great touring band.
Worlds Apart is amazing! - SammySpore
17
Sum 41
Sum 41 evidently the best canadian band out there..
I really love them because they are worth it..
Their music is flawless, soothing, precise, and really likable.. In my opinion sum 41 is better than green day.. And today if dave baksh was there in sum 41.. They would have been touching skies!
I understand that sum 41 can't pass legends like rush but for this band to be outside the top 10 is outrageous! One of if not the greatest bands of their time.
Can't understand why sum 41 is 13. May 5. Or 6. But not 13.!
Yes! With Me and Pieces are great.
V8 Comments
18
Our Lady Peace
How did nickelback get ranked sixth and our lady peace is stuck in twenty second? Listen to naveed and spiritual machines then tell me how that happened.
How are they this far behind Marianas trench? Rains writes some of their music for them.
This band would be so much higher if they were popular outside of Canada. Kind of like how Breaking Benjamin can't get popular outside of America
The best band period
V9 Comments
19
Theory of a Deadman
Should be rated number 1#
20
Great Big Sea
I can see I'm voting for an underdog, but when I think of Canadian music this is what I think of. In a perfect world these men would recognized worldwide as the exact definition of Canadian music.

(I'd like to note that I have a great level of admiration for groups like Rush, The Hip, The Band, Young, Guess Who etc. But seeing some of the crappy bands on this list has made me understand why the world makes fun of our music)
BAdd New Item
Related Lists

Greatest Canadian Bands/Musicians
Top Ten Best Canadian Metal Bands
Best Canadian Thrash Metal Bands

Best Canadian Bands/Artists (classic)
List StatsUpdated 8 Oct 2015
2,000 votes
138 listings
7 years, 85 days old

Top Remixes (16)
1. Guess Who
2. Great Big Sea
3. April Wine
craign
1. Matthew Good Band
2. Arcade Fire
3. Billy Talent
drakerocks4261
1. Three Days Grace
2. Billy Talent
3. Hedley
3bdbg
View All 16
Posts
Error Reporting
See a factual error in these listings? Report it
here
.