Greatest Violinists of All Time
The Top Ten
1
Shadmehr Aghili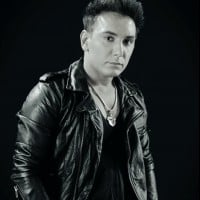 Shadmehr Aghili an Iranian singer composer, arranger, musician, songwriter and actress . He was born in 1973 in Tehran . He started his career with the release of several albums in Iran . His second album, his music became famous mosafer . The dehati album bestselling albums of pop music history in Iran, after Iran's 1357 revolution in Iran, he is the third album . After he became famous in Iran do not belong to the majority of the album was licensed to why he later emigrated to Canada, then the United States of America .
Shadmehr is the best! He's the best singer of iran
He is a gifted violinist. He is also a very good piano player and guitar player, however, his talent in playing violin made him extremely unique from other artists.
Shadmehr teacher allowed me to get into the music and learning the violin maker.
And now a songwriter - he got most bizarre people on earth is.
When he was out of the country, the more we appreciate the professor knew this far is truly amazing Here, we suffer.
No doubt one of the best teachers Hayhal great music in the world.
He is the best... My soul goes to paradise when I listen to his performance. His voice is a miracle too. God save this talented boy from Persia.
2
Mairead Nesbitt
There are lots of reasons to love Mairead. 1) I have never seen another fiddle player capable of flying around the stage, spinning so fast that it would make most people dizzy and still be able to play amazingly!
2) As someone else said, she truly cares about her fans. She is loving and sweet and Mairead meet and greets are always awesome.
3) When Mairead is on stage, it is poetic. The soft melodies are hauntingly beautiful and she pulls you in. On the more upbeat songs, she is extremely energetic and you cannot help but smile.
4) She is INCREDIBLE with interacting with people during a show. She smiles genuinely all the time and really knows how to connect with her fans.
What is not to love about Mairead?
Mairead Nesbitt is like no other. She truly is the best. Her passion, her talent, her grace, perfection, beauty... There is so much to be said about it it would take me quite a long long time to do it. The best I can say in words is, "Mairead Nesbitt is the essence of true beauty in every sense of the word. She is beautiful inside and out. "
Mairead is my hero, she will always be. Her energy and excitement to share what she does is alive, it is contagous!
She is number one in my heart. I love Mairead, I hope that even someday when she's retired we'll still her that beautiful fiddle echoing still.
I had the pleasure to see Mairead perform twice, and I believe it is completely impossible for Mairead NOT to deliver. She has blown me away every time I've seen her on film, but to see her in person is a real treat. She has so much energy and you can definitely tell that she absolutely loves what she does. The greatest thing about her is that her slower songs are so hauntingly beautiful. Listen to Last Rose Fantasia and tell me you aren't moved! Mairead truly is the greatest violinist.
Mairead does not just play and dance, she tells a story with each piece and pulls you into a world of magic. When I listen to her and watch her, I forget about myself, my problems. I come out so happy and spiritually uplifted. You can always tell that it is her playing, since she has such a distinct style. She brings out the best in the violin, a very warm and flexible sound, and perfect technique and intonation. She is a true musician and reminds me of a fairy.
3
Lucia Micarelli
She can absolutely rock your socks off! ;) She is a delight to watch in person. So much energy! Best known for her collaborations with Josh Groban and classic rock band Jethro Tull. She was the concertmaster with TSO on their Christmas Season Tour in 2003.
She's the best!
I went to her concert once and it was full of energy!
Such a great violinist! I like her a lot and her Sibelius concerto in D minor is amazing!
This girl RAWKS! She is just such a fantastic "Masterclass" violinist. I love to watch her play, such passion for one so young! Way to go Lucia!
Never heard anything like her. What style and passion. I could listen to her for hours.
4
Itzhak Perlman
I mean what the hell man... Milicevic! Micarelli! Aghili! Has anyone gone to classical concerts? Listen to this great master playing the Bach Partitas or the Brahms concerto or the Tartini's Devil's trill... Nobody better... And this conclusion was reached after I have listened to over 100 recordings of each... Perlman is simply the greatest violinist alive and one of the greatest ever.. This list should be - Paganini, Sarasate, Heifetz, Perlman, Oistrakh, Menuhin, Kreisler, Elman, Vivaldi, Tartini...
I am not sure How you can vote for some contemporary violinist like Lucia or Sarah Chang over some of the masters. Itzhak Perlman has way more experience than new violinists, in the current times he is for sure the greatest violinist of our time. He has won 15 grammy awards and has has been awarded the National medal of the Arts and the Medal of Liberty.
Itzhak Perlman is definitely the best violin player ever! He has always been a great role model for me. Even with his disabilities, he still works very hard to play wonderfully. When he had to play the Mendelssohn violin concerto, he said that he "didn't like playing the piece" but he still played it extremely well and he makes it look super easy.
Like other violin masters, Perlman just makes everything seem extraordinarily easy. But he seems to be able to combine ease and passion and, well, you only need to watch him play yourself to really get him.
But I think a lot of this is just opinion, because seriously all of these guys are so excellent that it's almost just preference.
5
Niccolò Paganini
Paganini is the greatest violinist of all time, still undefeated. The proof is very simple: very few violinists can play his entire repertoire due to the very high degree of difficulty.
Paganini used to compose on the fly being some sort of a blues player. The generalized commentary was always: Paganini non se ripete! His cadenzas were always different. Besides he is the father of all the new techniques. Never mind the name of the modern violinist they haven't come with new ways of playing the violin. Let us be respectful and honor only those who deserve it. Now, the best of the modern violinists playing Paganini is beyond any doubt Salvatore Accardo.
Paganini was considered a genius, a god, a devil worshiper, anything but that of reality. There was a rumor, for instance, that when Niccolo was only six, his mother made a pact with the Devil and is said to have traded his soul for a career as the greatest violinist in the world.The most amazing stories were heard about his performances. The most famous is of the concert in Leghorn. When a string of his violin snapped in an intricate passage, the audience began expressing derision. But when Paganini continued to play the piece on three strings instead of four, the derision turned to wonder and awe.
My grandfather was a classical violinist who was held in high regard in his native Vienna. The legendary Heifitz presented him with a beautiful violin and loved his playing. Despite his aristocratic arrogance, he would confide to my grandmother that Paganini was the most fiery and artful violinist of all time. He would point out the degree of complexity in his work and the virtuosity needed to play and compose such "devilish" music. Coming from him, it had to be true.
Paganini is Simply the greatest. Most contemporary violonists consider his music as the most difficult & beautiful to play. Also so many great players were influenced by his techniques & style. Also he put the solo artist on the map with his dramatic on stage persona... Basically showed everyone the way. Even today rock guitarists try to copy Paganini in so many ways... To me simply the God of Violin.. Wish Franz Listz or Bierloz could speak now as they probably owe Paganini some quid...
6
Tomo Milicevic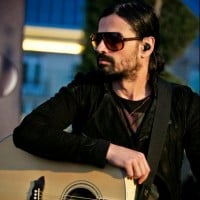 Tomislav "Tomo" Miličević is an American musician and record producer. He was the lead guitarist of the rock band Thirty Seconds to Mars from 2003 to 2018.
7
David Oistrakh
As my predecessor said, it's a matter of taste, but to me, no violinist from the recording age can top Oistrakh. Perfect pitch, tempos, and always the music is achingly beautiful in his hands. MUCH better than Heifetz.
Young people please find and listen to his old recordings. Flawless technique, beautiful tone, interpretive genius. He was better than Heifetz, yes even the great Heifetz. No one alive today even comes close.
The only worthy violinist on this list from recent times - who knows how Paganini played. Oistrakh is the king and always will be. Incredible sound and incredible artistry.
Well, this is of course a preference matter, Oistrakh's performance like me a lot... but if we listen Szering's Bach I'd say he has no competence.. well I think there is not such ten top violinist...
8
David Garrett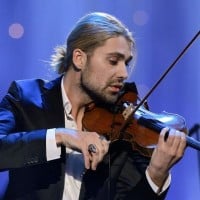 David Christian Bongartz, better known by his stage name David Garrett, is a record-breaking German pop and crossover violinist and recording artist.
David had to face hard times, more than Paganini, when artists were payed to entertain or Heifez, when classical fans were already a strong comunity. Dig out the classical core of modern music and make the rock music sound so classical goes beyond the natural gift to play the violin, genius have the third dimension in the David's vision. The competition he has to face now is not like being in an exclusive club for music lovers, like happened in the past, we have to see also this point of view.
In my opinion, David is the best of the young violinists out there right now. He plays with such a PASSION for the music - and he works hard to get the music the way he wants it. Yeah. For a contemporary violinist, he has the chops. And he's first and foremost a CLASSICAL artist - the rock stuff he does is just for fun. He has learned from the best - Itzhak Perlman and the incomparable Ida Haendel, and he has NOT turned his back on his classical roots. He's simply amazing.
Listening to David play as renewed my interest in classical music. He plays with such emotion. No matter if he is playing classical or crossover material, David gives his all, making the music come alive. He makes the violin sing. David has made the beauty of the violin come into my heart. I have had the wonderful opportunity of attending David's concert over the last several years... Love Him
I Love ALL the music of David Garrett! Listening to David's music is an inspiration to me! I listen to his music and then I practice my own music! when I am under the weather I listen to his music and I always feel better after hearing his music! Hearing the music of David Garrett and Seeing photos of David Garrett makes me smile and brings me great joy and makes me happy! David Garrett makes me happy!
9
Jascha Heifetz
I am a singer. I thought the violin was alright, but so few, in my experience, ever made me want to listen for longer than a minute. Our public television station recently ran the life of Jascha Heifetz. He dedicated his life to the violin, and they called him "God's violinist." All of his life, relationship skills, and other talents we work to develop in our lives were focused on the violin and music. Like any genius that is so talented and focused, other things suffer. But NO ONE that I have ever heard play the violin can play like Jascha Heifetz. His music is pure, passionate (plus all the other emotions), and if you are at all open and truly listening, from heaven. There is no one to whom he can be compared.
Heifetz is the best in which you can still hear his recordings and videos today. Absolutely phenomenal. His left hand pizzicato in Paganini's Caprice no. 24 took my breath away. Heifetz even told people about his practicing routine, "I never practice more than three hours a day and I don't practice at all on Sundays. " Can you believe that?! "Oh, Heifetz? He isn't my student, he is a student of God. " Says his teacher. "I can't believe I'm talking to a God! I am talking to Heifetz. " Says Itzhak Perlman when he first met Heifetz. Rest in peace, Heifetz. May Heaven and the world still listen to your wonderful music.
The fact that Heifetz is NOT at the top of this Top 10 List, at this time, shows how ignorant this generation is when it comes to Classical music. The only other names that should qualify for this list are Perlman & Oistrakh. We cannot include Paganini for the obvious reason; he's been dead for over 150 years. Other names that qualify are Henryk Szerling, Nathan Milstein, Michael Rabin, Leonid Kogan, Fritz Kreisler, Isaac Stern, Ivry Gitlis, Mischa Elman, Bronislav Huberman, Joseph Szigeti, Christian Ferras, Yahudi Menuhin, Eugene Fodor, etc. To see Heifetz as No. 10 and BELOW SARAH CHANG-- that is OUTRAGEOUS!
Heifetz set the standard for violin playing for the Twentieth Century & beyond. You can tell it's Heifetz with a single note; even an open G. No other violinist established such a unique tone & style. He also never played with a shoulder pad, as everyone seems to use today.
10
Bijan Mortazavi
He has something magical in his works which makes them outstanding and sweet even though some of them has been written simply. It is his ability to give notes life which comes from his experiences as violinist.
Bijan mortazevi and shadmehr aghili are the best for all of the time! And all of you know this, too, so please vote to them!
I love them and offer to you that you love them, too,
By emran zabihi from Iran!
Best Iranian violinist is Bijan Mortazavi, He is better than shadmehr aghili all Iranian know this, Viva Iranian player specially Bijan he is instructor violin player
Bijan started learning the violin under supervision of maestro Masoud Namazian when he was only 3.
He is one of the Best.
The Contenders
11
Sarah Chang
Just listen to them. I think Sarah is amazing. But see there are different kinds of music. Listen to them with open mind.
As per me, she is the best violinist of the world. Her style of playing and her way of putting notes is brilliant.
So natural and humane. She doesn't pretend something superior but just expresses her own. That is what mordern listener likes.
She express how she loves play violin... And makes us enjoy everything she plays.
12
Samvel Yervinyan
Samvel belongs in the number 1 spot hands down. He can out play people with his eyes closed. He plays fast, slow and in between and the man is a total genius and perfectionist to say the least.
The emotion he showed in Yanni's "To The Last Moment" cannot be topped, his violin was practically singing!
He plays extremely well, and has special unrivaled style, very agile hands as well!
The greatest violinist I have seen. Awesome is not enough to describe him...
13
Yehudi Menuhin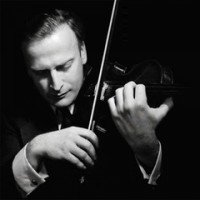 Yehudi Menuhin, Baron Menuhin KBE was an American-born violinist and conductor, who spent most of his performing career in Britain.
Menuhin's playing comes from another world. Almost every serious musician I know can hear the spiritual content of his playing. Ida Haendel said, "There's only one word for Yehudi---Magic! " Ivry Gitlis said" Well, of course, Heifetz was a kind of god, but with Yehudi, it was different, It's as if one of the angels of heaven came down and walked among us.
The absolute master violinist. Some of his recordings are classics and still sought after. He defined the standards that others are measured against. He was also one of the best Violin teachers teaching Nigel Kennedy etc. No one else in this list compares.
Yehudi menuhin was the greatest violinst. He was amazing. He play violin like haven.
14
Anne Sophie Mutter
The mere fact that the depth of emotion and tender feeling she conveys on the violin is not at all diminished or disturbed by her prolific speed and adept accuracy has made me a spellbound admirer for many years. Her grace and beauty only embellish the core of her virtuosity as a violinist...
Absolutely the best living violinist. Such depth of humanity in her music making and in her life.
Integrity and passion in everything she plays.
She is inimitable, Carmen-Fantasie try and listen. The best there is today.
She is part of of her violin. I can listen to her play for hours.
15
Fritz Kreisler
I have heard quite a few live, and would put Kreisler if not the best, then the most charismatic. Remember that Elgar's Violin Concerto was dedicated to him. He was a Captain in the Austrian army and was badly wounded with sabre slashed and hoof strikes when a cossack horse plus cossack charged at him. The last thing he remembered with the cossack toppling as a reult of him activating his rifle. Fritz was one of the old school who traveled by public bus to recitals.
A true violin Master. His live concerts were truly outstanding and his audiences were truly appreciative of this man's talent. Unfortunately the technology of recordings in his day do not measure up to the range and purity of today's recordings.
Such an exquisite effortless style.
Even Heifetz said Kreisler is god!
16
Joshua Bell
He was a child prodigy and throughout his life he has kept the highest standards and done amazing and creative things with his violin, from giving a "concert" in the metro station to see people's reactions to becoming director of one of England's major orchestras. His passion for music, his extraordinary interpretation of every classic piece that he touches is of the highest caliber. In my estimation, he is one of the perhaps three top violinists of the 20th and 21st centuries.
I think Josh will bill should be in the top 10 it doesn't make very much sense that a lot of these other violinists are in front of him he is way better than Lindsay Sterling. Also he's the most expensive musician in the world sought it doesn't make much sense why he's number 19 so you guys going to stop being stupid info Joshua Bell up to the top 10.
Joshua Bell was playing master classes by age 11. He had a "knowing" and passion whilst playing, that I have yet to hear from other top violinist. Top 3, by far, in my humble opinion.
He is singer!
He play violin as if wonderful opera singer!
Beautiful sound!
17 Homayoun Khorram
18 Meysam Marvasti
19
Salvatore Accardo
A good Italian violinist
a professional violin
I follow willingly
pity that in Italy classical music
It is not followed as it deserves.
But we are getting there... thanks
20
Isaac Stern
I think Issac Stern was the only one who technical ability for speed and clear notes are so underrated.
A master on the Mendelssohn, every note is crystal clear and the the speed is totally awesome. His passion for the Tchaikovsky makes me well up every time I hear it. Please include him at the top of list.
I could listen to Isaac Stern all day and never regret it. While others may feel otherwise, I personally believe he should have been rated as one of the worlds greatest. May he Rest In Peace and fill heaven with his unique and blessed skill.
As far as I'm concerned I think that Issac Stern is the greatest violinist ever. For his incredible speed experience
Style and passion. Only need to listen to the fiddler on the roof solo and you will be taken by this wonderful violinist.
Isaac Stern is the best his solo for Fiddler on the roof is incredible and unbeatable. Never heard anyone play as good as him. He should be at the top.
21
Gil Shaham
I am surprised Gil Shaham was not mentioned earlier in this list. My wife and my daughters think he is the absolute best. Myself, I have to say I like him a lot also, but I am not sure I would place him above Anne-Sophie Mutter, Hilary Hahn or David Oistrakh.
22
Kasra Khadivar
So talented & emotional!
Just watch "Farzad Farzin Mask" video on the internet.
23
Maxim Vengerov
The emotion he plays music is just amazing. Nobody can compare the emotion and quality of sound Maxim Vengerov uses. He's just so amazing.
You don't have an idea about violin if you don't know Maxim Vengerov. He is the most known violinist alive as a master of violin on earth.
This Guy should be in the top 5 of all time, with heifetz,
and joshua bell should be below vengarov, joshua is a blagger, with popular tunes only.. Bell must be getting votes from hormonal young girls.
One word. Love. He loves violin and he loves putting the emotion and he loves performing for the people.
24
Kyung-wha Chung
Her performance of the Bartok Violin Concerto No 2, acknowledged as one of the most difficult pieces for the soloist, is simply wonderful. Her technique is, I believe without peer, and the emotion she infuses to the instrument's tone is captivating. She is certainly one of the top handful of today's violinists.The idea of rating these artists is really quite pointless.There are literally hundreds, if not thousands of players of not only great musical talent, but who have mastered technique.
The most musical violinist I've ever heard. Matchless in her sensitivity, passion and imagination, she does every piece she plays justice and more.
She is second to no one, in terms of her passion to violin.
She's my childhood hero. She is so great.
25 Nathan Milstein
PSearch List