Countries that Make the Best Beer
The Top TenXW
1
Germany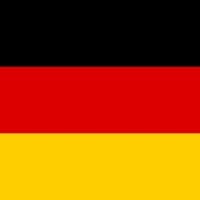 Highest density of breweries in the world, high quality. How can you even think of America as beernation? Most produced beer there is more like water than anything else (except the pacific coast they have some nice microbreweries) and where is the czech republic?
Hmm I'm pretty sure that Belgium has higher density of breweries, Belgium has over 1000 individual brands, that's more than Germany even though Belgium is way smaller
These people make beer that tastes like beer. Who wants steak that tastes like everything else besides steak? Don't get me wrong Belgium beer is a close second & the U.S. makes all kinds of beer with 101000of different micro breweries.
Denmark and Germany beer is my favourite. There also some good beer brands there! - wizard004
Best beer every, great selection of them too
V19 Comments
2
Belgium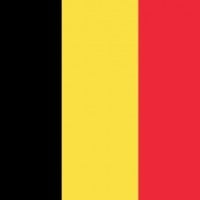 Belgium and Germany are the only 2 countries that can claim to best beer country. They both have a very long and rich tradition of making beer and are the most innovative ones. If you count the top ranked beers of those countries together, they leave the rest of the world FAR behind.
Their might be an exception for the pilses. But you can't compare that type with others.

The best beer doesn't mean the best selling beer. Heineken is a good example: sells great, but tastes like piss.
Actually, there are well over 1000 different beers in Belgium combine this with about 20 different types of beer and a history of brewing that easily dates back to the middle ages, you've got yourself a beer capital of the world.
Excuse me? Germany and Canada are better beer brewers than Belgium? B*tch please, there is a Belgian Beer Bible on my book shelf: 1568 pages, only containing Belgian beers and their information. And that's only for the officially known beers in Belgium...
Long, long history of brewing with huge selection, and seemingly every town with its own brew, Belgium gets my vote!
V48 Comments
3
United States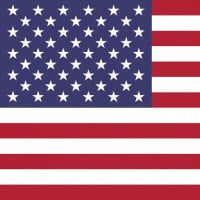 Thanks to the craft brewing boom the USA is turning out some of the best beers in the world in a huge variety of styles. The Belgian styles are the only thing I have not seen perfected but when it comes to everything else you will be hard pressed to find something to match the quality of the best brews in the US.
With a nod to Belgium, the variety of excellent (craft) beer sets the U.S. apart from the rest of the world. You simply can't find more great breweries brewing all kinds of beer any place in the world.
Name any style of beer, there's an example of one in the US that is done better than anywhere else, regardless of origin of that style. Belgian styles are the only possible exception to this that I can think of, but all other styles combined overshadow this.
US has the largest number of styles, almost all borrowed from other countries, and the greatest range of interpretation of those styles.
V18 Comments
4
Canada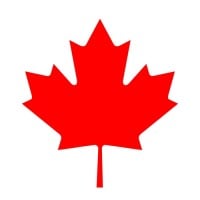 No question, a beer on the dock during summer does not get any better or more Canadian than this. Excellent craft beers but unlike USA or other countries, the cheap beers here are still really good. Blue, JR, Carling, all good cheap Canadian beers.
I don't really drink but, as a proud Canadian, I cannot stand to see the States rise above us in this competition. If you've seen the movie 'Canadian Bacon' you've seen what Canadians will do if you insult their beer. - BKAllmighty
Amazing variety and so many satisfying beers. Such quality and variety from the big names all the way down to the micros. Even the cheap hobo/student beer JR is pretty fantastic!
Canadian Beer is the best hands down. From the micros up!
V14 Comments
5
Ireland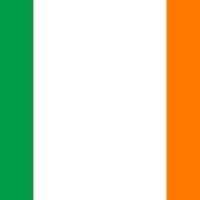 Frankly the whiskey is better but...
Irish Pride! Super good
Guiness Extra Stout is the best beer, er, ale, actually, in the world! - Dave0the0Suave
V5 Comments
6
Czech Republic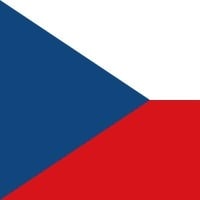 I am from Czech Republic, and we truly do have the BEST beer. Most people do think that Germany has the 'best' beer. Hah! What a joke. It is honestly nothing compared to our Czech's beer. Most people do think that Germany has the best beer only because they never had Czech beer.
For example Pilsner Urquel, Gambrinus, Staropramen, Kozel. All these are good.
Stop believing that Germany has the best beer until you try the Czech one. It is insult for Czech Republic.
Czech Republic (Bohemia) is the best. Hops grown there are the best, the climate is ideal for

Growing outstanding hops. Pilsner beer was created there. Taste it and you will see for yourself.
Czech pils are the best beers in the world. Smooth and effervescent they can be enjoyed during any season. Add a bit of lemon aide on a warm day and you have a tasty Radler. Belgian beers are a failed attempt at imitating wine that began during the period in which wines were banned from the country. Crisp, clean, simple, elegant pils are the standard of quality.
Yes I am to from Czech Rupublic and yes no question about it, Czech is the number beer! Because we have the best quality hops. My favorite is Radegast! And nobody will ever outdo czechs in beer or out drink it!
Czech beers is the best!
V19 Comments
7
Greece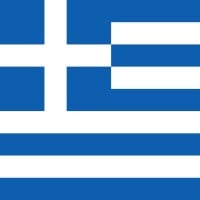 They start producing really good beers in Greece and during the summer they serve it in an enjoyable way.. Frozen glass, it's amazing! Every time I visit the country I can't wait to drink a cold beer in a frozen glass. fix and alfa are my favorites.
Mythos Kicks ass. If you haven't tasted it you don't know what you're missing. Dare to DISCOVER! Take a trip to Greece and discover the beauty of its beaches, lifestyle, beers...Live a little!
8
Austria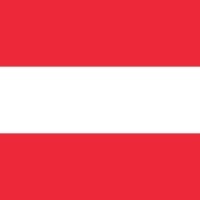 Can't believe that Austria is only twelve on the list, the beer in Austria is second to none especially the wheat beer
Never forget Germanys little friend with really good ingredients.
Can't believe Austrias only 9th. Definiatly second for me. I like how they have only good quality beers, and they drink it all the time. Each village has a brewery even the small ones, and I never drunk one which wasnt good. My personal favorite beer alao Austrian
V4 Comments
9
Italy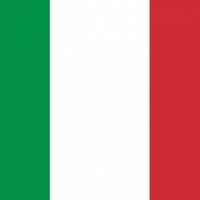 Italy big laugh, just want to piss in my pants...
It must be a joke, what does Italy do on this list?
Italy making beer, we know horrible cianti but beer... With pasta should be so disgusting... :-O
V6 Comments
10
France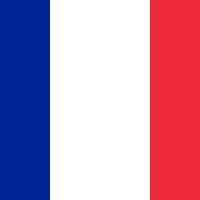 France is not known for its beer, better for its wine. But there, they are also drinking lots of beer and have lots of small breweries, really nice.
The problem it's the price of beers in the bars and pubs.
France it's more than 400 official breweries.
For instance the famous Kronenbourg producing beer from 1664.
The Newcomers
?
Cambodia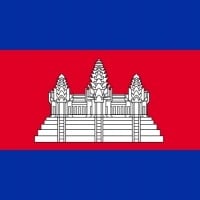 ?Slovakia
BAdd New Item
The Contenders
11
England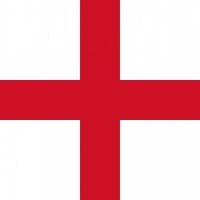 England for it's vast selection of Ales. Beers that actually TASTE of something not fizzy piss that is 90% of commercial lager. Its obvious what people have really voted for on this list (just see the list of best beer brands - it's a joke). The only two countries that can hold their own against the beers of England (or Wales, Northern Ireland and Scotland for that matter) are Germany and Belgium.
Are you having a laugh if English beer is so great how come you hardly ever see it anywhere outside England, and its not that you want to keep it all for yourselves
As others have said, Britain as a whole must be in the top 3 - along with Belgium and Germany. The fact that other fine ale-brewing nations aren't high on this list (France, Sweden and Norway for instance) shows that this league table reflects a lack of knowledge about beer more than anything else.
How the UK doesn't feature high on this list is unreal! Most of the great beer styles caome from Britain (IPA, pale ale, stout, porter, golden ale etc to name a few), and to this day still produce some of the best beers in the world. Not to mention that they're the only country in the world that produces real ale on mass.
It seems there are a lot of people who do not understand what good beer is.
V15 Comments
12
Mexico
Why is Mexico ranked lower than Canada, Italy, Greece and Bulgaria? Mexico should always be ranked in the top 5 for sure. Who has heard of Italian, Greek or Bulgarian beer?
Love this countries verity, look out for Cerveza Indio it is an up and coming star that has been around for a while but is starting to go mainstream with it's amazing taste, especially for a dark beer.
Casta is very tasty
V8 Comments
13
Bulgaria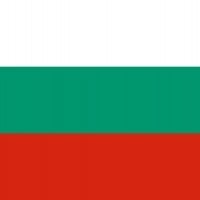 Yes Bulgarian beer is great!
Amazing beer wow its great
14
Netherlands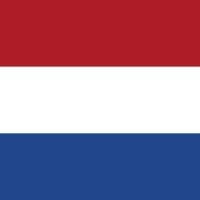 There is more than Heineken in the Netherlands
Try the Heineken Oud Bruin (old brown) or herfst & winter bok (autumn & winter bock). The cherry beers are also quite nice, although I believe not many of the mentioned beers are being exported. You should really come to Holland and try all the different delicious beer flavors! - naughtygizzi
Yes I love bock beers!
Heineken... You can't beat that
V4 Comments
15
Japan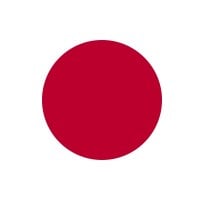 With Japan being one of Germany's Allies, it received a lot of influence and help throughout the 20th century in creating palatable and crisp beers without sacrificing flavor. I put them above Italy on your list. Even after living in Siena and Florence I still think their beer is overrated.
Not trendy to like it but reliable and perfectly composed. - Kotomitsuki
16
New Zealand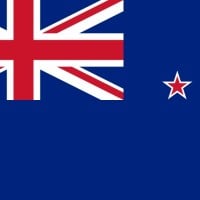 17
Australia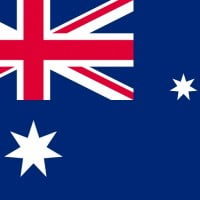 &quotA hard earned thirst needs a big cold beer and the best cold beer is Vic&quot
VB - the most popular beer in the country that loves beer the most. - see8red
Australia has best climate for drinking cold beer. - ssmith88
Every hour in AUS is beer hour
Beer is very good
V5 Comments
18
Slovenia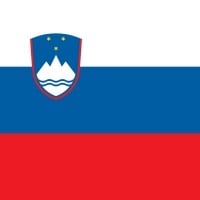 19
Scotland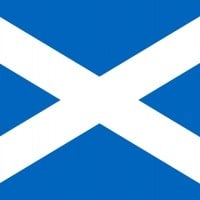 20
Romania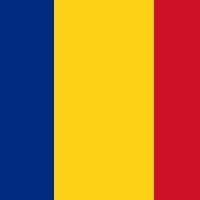 Because they are drinking a lot of beer...
We like also their white wine 1000 times better than Italian wine.
BAdd New Item
Related Lists

Countries That Make the Worst Music

Countries That Make the Best Cars

Top Beer Drinking Countries

Countries That Make the Best Noodles
List StatsUpdated 13 Oct 2015
1,000 votes
58 listings
7 years, 10 days old

Top Remixes (14)

1. United States
2. Belgium
3. Germany
Thegoorgie007
1. England
2. Belgium
3. China
ennolis

1. Germany
2. United States
3. Canada
fl1bble
View All 14
Posts
Error Reporting
See a factual error in these listings? Report it
here
.