Top 10 A Cappella Groups
The Top Ten
1
Home Free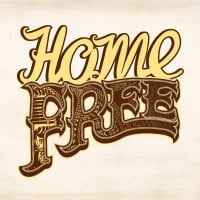 Home Free is an American a cappella group of five vocalists, Austin Brown, Rob Lundquist, Adam Rupp, Tim Foust, and Adam Chance.
One of the obvious pick. One of the greatest basses in Tim Foust and just all their voices compliment each others. This has to be the most versatile a cappella group.
They are my source of inspiration and they also entertain me a lot , I love them especially my roll model Tim Foust
My favorite group and have been supporting them since December 2013.
These guys are at the top of their game and have never sounded better. Their album Timeless is incredible, and their Timeless World Tour is on fire!
2
Pentatonix

Pentatonix is an American a cappella group from Arlington, Texas, consisting of vocalists Scott Hoying, Mitch Grassi, Kirstin Maldonado, Kevin Olusola and Matt Sallee.
Pentatonix has gotten a bit overlooked lately since Avi left. But they have a great new edition and they have to be the greatest a cappella group as of now. They just sound so angelic, relaxed, and dare I say alien. They're chemistry is the thing that sticks out about them, this makes their covers a whole lot better.
every one of them is extremely talented, and when they sing together is a master piece
Endless talent and energy. Bless them for bringing Acappella to the younger generation.
I love Pentatonix! Their clarity, emotion and ability to work together amazes me. They have their unique character which shines through every song.
3
Straight No Chaser
Have seen them several times, great music every entertaining, fun for everyone
This group is just sensational! I have seen their concerts at Chautauqua Institution - very, very entertaining.
What a blast! Very entertaining! This group is exceptional!
Clean, pure tones. They put on a great show.
4
Vocal Rush
Amazing just amazing
5
On The Rocks
Been in love with their style since I heard "i 2 i" which is a remake of the song made famous on "extremely goofy movie" from my childhood
6 Urban Method
7
The Sil'hooettes
University of Virginia group of all girls. one of the best All girls Groups in the nation
8 The Philharmonics
9
The King's Singers
Simply the best. They manage to maintain their very high standards even with changing members. Maybe more classical than others
These guys are literally the best in the world! They are way better than any of these other groups.
10
VoicePlay
Extremely underrated, the bass and beatboxer of the group are just otherworldly. The other members are extremely talented as well. They are also quite the entertainers and are very interactive, which is what most other singers and singing groups lack. In my opinion, they're up there with Home Free and Pentatonix.
Voiceplay is one of the goods if I'm feeling down I listen to them
voiceplay I love you happy see you someing
geoff love you layne good job beatbox and bass from ; madison
Great group of guys, wonderful vocals, fun arrangements and great to see live.
The Contenders
11 Ten
12 The Swingle Singers
13 Penn Masala
14 The Dartmouth Aires
15
Rockapella
They are a very cuute band!
Whether its Full House or Carmen Sandiego or Sesame Street. They look cute!
16
The Real Group
Flawless execution. Impeccable rhythm. Symbiotic blend They sing like they were breathing. Pardon the cliche: Smooth as silk.
Highjest quality 2 soprano voices If you like that sound quality.
17 Acousticats
18
Take 6
The best ever!
Can anyone else do what they do?
Number one!
TOP NOTCH!
19 Four Shadow
20 Belle Soleil
21 Street Corner Symphony
22 The Clef Hangers
23 Malaika
24
The Persuasions
Started it all.
25
Boyz II Men

Boyz II Men is an American R&B vocal group, best known for emotional ballads and a cappella harmonies.
PSearch List