Best Belly Dancers
The Top Ten
1
Shakira El Masri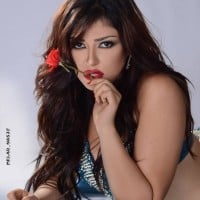 Most beautiful...
2
Syrena Nikole
My aim belly dancer
3
Oxana Bazaeva

Your location so beautiful and your dance is very very expensive
Totally the best and most gorgeous one
Best technique and choreography.
She is the best! Georgus and amazing! So beautiful person #oxanalover #enamoradadeoxana
4 Galina Nankovskaya
5
Samia Gamal

These are my favourite from this list,
I wonder why Tahia Carioca was not included
Why isn't she at the top position? Best of the best!
She is the legend
6
Alla Kushnir

Such a precise and athletic dancer. Could watch her all day long.
I never seen anything better in my 50 years beautiful amazing.
Pro belly dance
So much beautifull
So pretty
7
Sadie

In a away she reminds me of my late wife. A kind sweet, angel that saw
only the good in people. She loved life and never wasted a single minute of the day. And the long dark wavy hair, brown eyes and infectious smile. I miss her so much.
Precise movements, incredible technique, versatile improvisations, respectful to traditions yet always fresh to eyes. Amazing!
Best bellydance teacher and dancer there is! On point techniques and amazing performances! Gorgeous human being. Feeling blessed to have met her
I relieve she's the best and her moves go with every beat of the drums
8
Amar Gamal
These are my favourites from the list.
I wonder why Tahia Carioca was not included, she should have been on
the list.
9
Nagwa Fouad

I love the early Nagwa in films
10 Carolina Angulo
The Contenders
11 Samira Demir
12
Mahafsoun

She has her own style she is the best!
Unique,Mysterious and Dark
13
Lia Verra

She is an incredible dancer, performer and teacher! Her passion for dancing is unbelievable and her style is unique! She is very talented! She is one of a kind!
Beautiful all around.
Many belly dancers are too skinny. Ms Verra has a wonderful bit of extra, around her waist much like the traditional dancers.
Lia is a unique dancer! She create her own style! Her style is elegant and classy! You can see her sweet personality through her dance!
She is a charismatic bellydancer with passion. It is always amazing watching her dancing with the rhythm of the exotic Arabian music. One of her kind...
14 Veronika Maas
15 Rizana Auteleeva
16
Didem Kinali

A very subtle approach. The most beautiful among many beautiful
Nobody moves like her. What she does is art. She is my favorite.
She is beautiful and amazing belly moves
Best technique precision graceful
17
Shakira

Shakira Isabel Mebarak Ripoll is a Colombian-Spanish singer, songwriter, dancer, record producer, choreographer, and model.
Colombian and Lebanese a mixture made in heaven.We (Shakira fans) all love her so much. X
Beautiful!
Amazing Dancer!
Role model!
Talented!
I love her!
Amazing dancer
18
Fifi Abdou

Fifi Abdou is an Egyptian belly dancer and actress. She has been described as "synonymous with belly dancing in the years she was performing. " In her acting career, she is known as the superwoman because she often beats up and overpowers men . Fifi Abdou was born in Cairo on April 26, 1953, and named ...read more.
19
Daria Mitskevich

Should definitely move to the top!
so technically precise and graceful
20
Amie Sultan

21
Shahrzad
She is the best
she is the best
got the best body and best moves
He is so sexy
Azher Khalil
22
Isabella

She is amazing to watch!
Isabella is self-taught, but is able to do things I've never seen any other dancer do. I could watch her all day. Beautiful!
23
Dina

Dina is good in her feeling.
24
Soheir Zaki

Classic, elegant, precision technique, amazing emotional expression
The best Oriental Dancer of all times is Soheir Zaki.
Soheir. Nahad sabry. Titi e the shimmy queen
25
Sofinar Grigoryan

PSearch List