Best Marina and The Diamonds Songs
egillaxelsson
The Contenders: Page 2
21
Power & Control

This song has such a great chorus! Also, the lyrics are very clever. "Yeah you may be good looking, but you're not a piece of art."
Favorite Marina and the Diamonds song ever
V 1 Comment
22
Radioactive

Why isn't this in the top 10? This song makes me go on a drive with the roof down in the Summer. It is honestly so catchy! I love it so much!
V 1 Comment
23
The State of Dreaming

My favourite song of marinas, the best part is when she sings "if only you knew my dear, how I live my life in fear. If only you knew my dear, how I know my time is near." Love love love this song
This song represent the state of what do you want to live and she sings it in very different tones is so emotional... I can't stop listening to it
This song describes perfectly my whole life :(
Beautiful and princess-like. As it should be
24
Living Dead
How is this song not more popular? The Lyrics, like all Marina's songs are just superb and so fitting with the Electra Heart album, but not just that her voice in this song is incredible. so much so that the first few time I heard it I didn't realise just how little of the great heavy beat music was involved, she carries so much in her voice alone... even if its manipulated electronically to layer it... still. listen to the audio track without her singing and you'll realise.
I find this song really relatable, and though it makes me kind of sad, it also makes me feel strong.
25
Gold

26
Blue

This is a great song when you are feeling down. If you don't wanna feel blue anymore then Marina has a track for you! GO CHECK IT OUT!
I love it when she says," Gimme love, gimme dreams, gimme a good self-esteem."
How could this song be all the way down here?! It's like one of her best hits! It's my bop. So fun and catchy.
Best song EVER like why all the way down here
V 1 Comment
27
Are You Satisfied?

V 2 Comments
28
Better Than That

Her voice sounds AMAZING in this song!
Kind of upbeat from Froot, powerful lyrics, one of the best off Froot
29
Immortal

Big sonic variety and original melody, great lyrics and an amazing social commentary.
This is possibly one of her best songs! This should be in the top 5!
Nice melody, Lyrics meaningful
V 1 Comment
30
Shampain

I love this song and the video is SO cool, it's like marinas version of "thriller"! This should be number one!
Such a classic 80s sounding song but the lyrics are so dark! So clever
V 2 Comments
31
Hermit the Frog

For me, Hermit The Frog is a tour-de-force of what made The Family Jewels so great. Marina' s vocals are really at their best and it features some very quirky moments such as the layered whispering on "I wanna tell you a secret" or the change of lyrics in the final chorus...

It's just pure magic and one of the best songs on my iPod!
V 4 Comments
32
Solitaire

This song really fits Marina's voice
Solitaire & Immortal are the best songs on Froot. This deserves to be in the top ten!
33
Seventeen

It's so good and has a great melody and catchy lyrics that make you wanna burst out singing!
V 1 Comment
34
Sex Yeah

We totally need more songs like this, when I first read the title I thought "Geez, here's another song about sex" but no, the meaning goes deeper than sex. It shares her opinion on feminism and sexism and I love it!
Easily her best song. Super catchy with a great hook but has a brilliant message. One of her best along with Living Dead, Heartbreaker, and Primadonna.
Super powerful message in this song. We need more songs like this.
35
Hypocrates

Oh come on! 23? Seriously? It should be in the top 3! Great lyrics and amazing feel in the song. go listen to it on YouTube... it's great, I promise.
V 1 Comment
36
Forget

Don't know the story behind this one but I don't care, this one is already great by itself
This song has a good message and it sounds really great.
Flows nicely and I love the tone!
37
Lonely Hearts Club
How is this one not on the list? It's catchy and will be stuck in your head for days!
WHenever this comes on, I just dance. I don't know why, but I do...I LOVE IT
This song makes me dance and it's so upbeat!
V 2 Comments
38
Troubled Mind
Even though this song is among the uncommon Marina And The Diamonds songs, it still has a hilarious, witty and sarcastic lyric choice to it. The meaning is somewhat disturbing, yet enjoyable. It really is an enjoyable song that everyone should listen to.
39
Girls

I am curious as to how this is so low on the list. It speaks about the status of females in society and how people expect them to be and act. It is extremely catchy and her emphasis while singing is amazing. It deserves to be in the Top 10 at least.
This song is one of my favorite songs by Marina. it is such a great catchy song. I think most girls can relate to this song.
It's pretty true I see a lot of girl have the same opinion on other girls and it's really catchy.
V 1 Comment
40
E.V.O.L
Took me way too long to figure EVOL = EVIL out..
V 2 Comments
PSearch List
Recommended Lists
Related Lists
Best Songs by Lana del Rey, Marina and the Diamonds, Melanie Martinez, and Halsey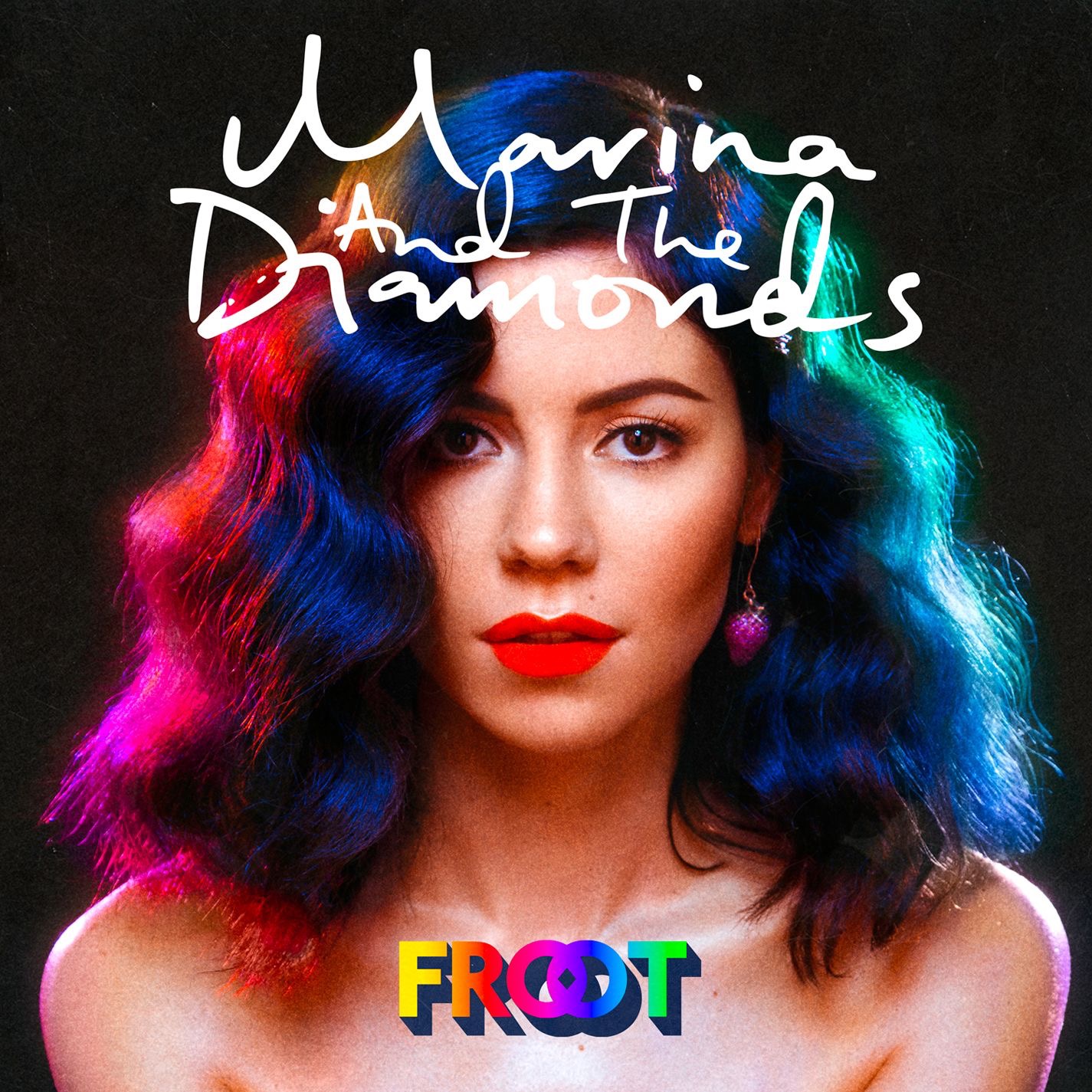 Best Songs from Marina and the Diamonds' Froot
Best Songs from Marina and the Diamonds Albums Electra Heart and FROOT
Best Songs from Marina and the Diamonds' Electra Heart

Best Songs from Marina and the Diamonds' the Family Jewels
List StatsUpdated 27 Feb 2017
1,000 votes
77 listings
4 years, 271 days old

Top Remixes (12)

1. Mowgli's Road
2. I Am Not a Robot
3. Buy the Stars
vsause

1. Oh No!
2. Homewrecker
3. Numb
Mike72

1. I'm a Ruin
2. I Am Not a Robot
3. Fear and Loathing
theOpinionatedOne
View All 12
Posts
Error Reporting
See a factual error in these listings? Report it
here
.