Best Metallica Songs
The Contenders: Page 4
61
Moth Into Flame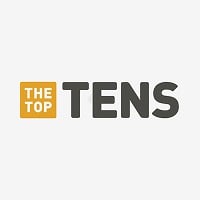 This is probably one of the best Metallica songs since...And Justice For All, and almost as good as some of the 80s Metallica songs, but I have a feeling that this will be the best song from the album, meaning that the album will probably be worse than Death Magnetic was.
Gotta say, this is the best Metallica song in a while. It may not be the best of all, but it still deserves the top 10. This is the Metallica that everyone knows. The lyrics tell a tale of a greed a fame, as if it were a moth addicted to light. The drums and the guitar make the song epic. This song needs more attention because it's a good song
Awesome man! I love this song. A masterpiece of metallica, classical thrash. This must top many metallica songs and will do better in the near future. This album would be better than anyone would think.
This my favourite song by any artist at the moment
V 18 Comments
62
Spit Out the Bone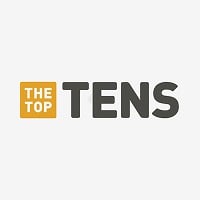 "Spit Out the Bone" proves that Metallica is still more than capable of producing absolute gold when it comes to metal music, even after over 30+ years of history behind the band. The track serves as both an excellent throwback to tracks seen on the likes of Master of Puppets and...And Justice For All, whilst finding new ways to sound fresh and modern, giving the track its own distinct sound. The guitar and bass work from the likes of Kirk, James, and Robert is key and on point, all three of which finding their strides and making it work, whilst Lars gives his best drumming performance in YEARS, proving that when the commitment is there, he does have his rare shining moments. The hook is unbelievably catchy, dragging you in throughout the song and never letting go until the end, and serves as an absolute killer way to end the album off on. Without question this is Metallica's best work since...And Justice for All, and definitely stands up there with the likes of their classic hits. - BloodyThunderX
It calls back so well to Master of Puppets and...And Justice For All while still retaining its own unique sound. Definitely not comparable to Master of Puppets or One, but very good. Lars' fast-paced drumming, both Kirk and James' chugging were very strong, and even Robert's matching bass line was very good. And SUCH a catchy hook. Best song easily on the album, and at least since...And Justice For All. Anything off of Metallica has nothing on this song.
One of the best metallica songs ever made! If it was on an album from the 80's it would be hailed as one of the greatest
This song is on Ride The Lightning
V 35 Comments
63
(Anesthesia) Pulling Teeth

Amazing bass intro should be top 10! Cliff Burton days Were the best But there other stuff is still amazing!
69th, really. This is a good bass solo. Pretty much the "Eruption" of Metallica. A good song, and pretty much one of the reasons why Cliff Burton was Metallica's best member. Also because he did a good job writing the songs on Ride The Lightning, except for Trapped Under Ice and Escape. I'm just glad this is above the horrible My Apocalypse.
Why kill em all songs so damn low... This is cliff burton were talking about anaesthesia!
This song cannot be in the 70th place!
V 4 Comments
64
Broken, Beat & Scarred

What in heaven's name is this?! One of Metallica's most legendary songs with an insane intro, epic chorus, god-like riffs and a most memorable latter half, to make this one of best Metallica's songs. But because it is made by 'new' Metallica, it doesn't get the votes. True, if this was part of Master Of Puppets, everyone would rave about it. But no, stupid Metallica fans feel that 'new Metallica' is not great. That is downright idiocy and anyone who says such a thing should be burned alive. Yes, there's no such thing as 'new' or 'old' Metallica, Metallica IS Metallica IS THE BEST METAL BAND EVEN TODAY! And if you truly appreciate music, you would know that Death Magnetic is a really energizing album and this song, along with My Apocalypse, Judas Kiss, Cyanide and All Nightmare Long should be placed higher. So vote quickly and get them up if you have any respect for these Metal Gods.
Why in heaven's name is this languishing here?! This is madness. The divine riffs, brilliant beats, the conviction with which hetfield sings and of course the godly chorus definitely make this one of Metallica's best. I hate Metallica fans who compare 'old Metallica' with the 'new' one. There is no such thing as 'old' and 'new' Metallica. Had this song been in Master of Puppets or And Justice For All, everyone would be raving about it. But because it is in death magnetic no one likes. That's just idiotic so say the least and such fans honestly have no taste and are not true fans of metal, let alone of Metallica. Better be placed up soon, and if you haven't heard this song, you better, if you consider yourself to be a true Metallica fan.
This song should definitely be at least on top 10! It's awesome!
This is my favorite Metallica song!
This isn't 60 this is better
V 10 Comments
65
No Remorse

I love it becouse its one of the best live songs from metallica. Other good live songs in my opinion are fight fire with fire, trapped under ice, seek and destroy, four horsemen and battery. When I was at a metallica consert in helsinki no remorse was easily the best moment of the gig :P
Great song off "Kill 'Em All
0:00-0:55 Take me to Paradise City
I like this song!
V 3 Comments
66
Holier Than Thou

I would go as far and say that this is the best Metallica song ever.
The guitars and the bass is so perfect in this track, by far the best on the black album.
Higher! It's just a cool song and definitely better than others above.
I just love the part when the three guitars come in after the bass
Come on! This song should be higher than 75! Probably the "thrashiest" song on the black album. Pretty much everything about this song is awesome! Especially the solo and the bass part! Vote.
How is this in #129...?
V 7 Comments
67
Hero of the Day

Beautiful song especially the echoes, should be in the top 10!
This song is very different, it has a happy sounding guitar even if the lyrics might say something different. I like it
Really? This song deserves WAY more credit. I mean, Kirk himself said it had one of his favorite solos. This, under Vulturous? Seriously?
My favorite of all metallica's songs.
V 11 Comments
68
Stone Cold Crazy

It's not a Metallica it's a queen cover. But queen did this song like a bunch pansies! Metallica made this song good! This is the best cover on this album!
Crazy cover, probably my favourite of Garage Inc. It has some INSANE drumming - BeeBlue
Extra from RTL
69
Motorbreath

Umm... Why is this song AT NUMBER 70? Has no one listened to Metallica's classic debut, Kill 'Em All? People need to get their ears cleaned and their ears sharpened! This is THE best Metallica song and there is no doubt about it!
Kill Em' All is there greatest album and you cannot beat it. This is probably the best from that album. They should of made this longer, but it's 3 minutes of awesomeness. And if we are talking about thrash. Listen to this Song AND this Album! Kill Em All All the way! - Drummerlevi12
Awesome thrash song! My favorite from Kill'em All.
This song and no remorse should be in top 5
V 11 Comments
70
Hell and Back

Great song about James Hetfield's alcoholism. Definitely needs to be much higher. It is very underrated and should at least be in the top 50
Slither is better than this?! Never! This is the best song from the Beyond Magnetic EP. Should be at top 30 at least
Beyond magnetic is a terrible album! All these songs suck! But I do like the meaning of this song.
Its an example that Metallica can't be older... Awesome guitars, powerful drumming and James's voice is mindblowing.
71
Don't Tread on Me

Y'all on crack! At least be seven and why in the world is there is there two sequels before this!
Great song it's highly underrated! Probably the most underrated song in Metallica history! This song is around the number 25-30 spot on my list!
While Master Of Puppets is my favourite album, this is my favourite song. It wouldn't fit on Puppets, but if it did, it would be great!
This sounds like a Danish mellitary march, thanks Lars.
V 6 Comments
72
Remember Tomorrow
Amazing Iron Maiden cover... But why not in top 50's?
Maiden did it better
73
Here Comes Revenge

74
Astronomy

This song is awesome!
Maybe not a top 10 but it really should be far more up on the list.
Awesome song, not so freaked, no amazing solos but, I don't know why, I love it!
Hell. I never went beyond "Turn The Page" in Garage Inc. But, when I just recently heard this one, I could not help playing it over and over again. Especially, when they grunt out that "Hey! ", O my god, you feel like screaming out loud with it!
Hate this song
V 7 Comments
75
Iced Honey

Iced Honey is the only good song from Lulu. Not including this song, the whole album is horrible! - johnp
76
The Judas Kiss

Great song from death magnetic...
And my favourite also... It was also my first Metallica song now I have all song...
Most original on Death Magnetic
Have you heard the riff on this song. Its amazingly difficult to play and sounds almost as good as creeping deaths second riff
It's a ok song!
V 4 Comments
77
Breadfan

I can't believe this song is this far down the list! GREAT SONG!
It's this far down on the list because it's a cover.
78
Ronnie

The song has a fantastic melody of chorus! THIS BLOODY DAY I LOST MY WAY! GREAT RIFF!
This track is good. It is one of the better tracks on Load. Too bad it is so underrated.
The riff is so good and the meaning of the song is just scary. should be way higher on the list
Bad song.
V 2 Comments
79
Carpe Diem Baby

Why isn't this song n the top 20's? Still Wondering! M 14 But Metal For Life! METALLICA METALLiCa MetallICA! Then Make me miss you! Total Competition to Master Of Puppets! Amazing Music!
Carpe Diem Baby should be in the top 30's in my opinion. Amazing music! One of the best songs on ReLoad, if not THE best song on ReLoad! I like the groove in this song!
This song is awesome. Should be higher than 95! At least in the top 30's. I love pretty much everything about this song. The solo sounds very awesome in this song. I also love the groove to this one! Please vote.
I really enjoy this song. Sick tune. Really underrated.
V 5 Comments
80
The House Jack Built

How is this song not even on this list?! The riff, the flow, the meaning. This song is epic! One of their best.
This song is great. End of story.
Should be in the top 30 at least
If people just listen the song, they will clearly reliaze that this song deserves top 20.
V 1 Comment
PSearch List
Recommended Lists
Related Lists

Best Songs On Metallica's Black Album

Best Songs On Metallica's Death Magnetic

Best Songs From Metallica's Album ...And Justice For All

Top Ten Classic Metallica Songs

Best Songs From Metallica's Ride the Lightning
List StatsUpdated 20 Aug 2017
52,000 votes
162 listings
11 years, 273 days old

Top Remixes (431)

1. Master of Puppets
2. Enter Sandman
3. Seek & Destroy

htoutlaws2012

1. Master of Puppets
2. One
3. The Four Horsemen

gemcloben

1. Fade to Black
2. Disposable Heroes
3. The Unforgiven

CrimsonShark
View All 431
Posts
Gemclasylum
Master, Master!
AngryByrd
Master of Puppets, and 5 other Metallica songs better than that
visitor
Error Reporting
See a factual error in these listings? Report it
here
.