Bee Gees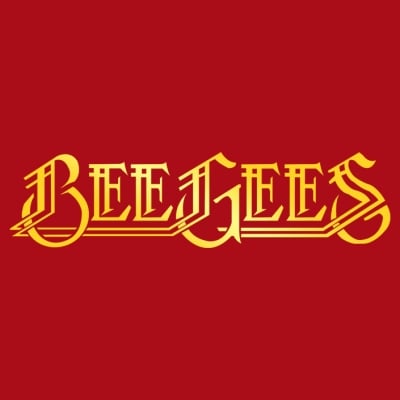 Uploaded by BKAllmighty
Info
The Bee Gees were a pop music group formed in 1958. Their line-up consisted of brothers Barry, Robin and Maurice Gibb.
Comments
Top
Popular
Newest
Barry Gibb is one of the most amazing Falsettos there is. Robin is the most unique voice ever in music history. Maurice very unique all three one very unique music groups in music history...the Bee Gees. Legends in their own time. Always great sound. Creating their own sounds and writing their own songs as well as for other singers. Musical geniuses at a very young age. No one can compare to them.
Their music is the best music I've listened to. They had some of the most pure raw talent I've seen. I love just listening to the guys and their guitars. And right now their music is helping me through a rough patch in my life. For some inexplicable reason when I listen to them my worries and depression melt away for a little while. Their talent as song writers is unmatched in my opinion. Their voices sooth me and make me long for a time that I don't even think actually exists, but I love listening to them and I love them. And my heart goes out to Barry in so many ways. I have nothing but love and respect for him.
The Brother's Gibb are/were since the tragic loss of Maurice & Robin, amazing talented & brilliant songwriters not only for themselves but for other music artists as well. For decades their blended harmony of their songs are so beautifully mastered that they have a way of making whoever is listening to their songs just want to sing along. I know I do & their songs always give me a happy feeling that I want everyone to hear their music. Some of their most beautiful peaceful songs come from the heart. Just amazing. Some of my favorites are To Much Heaven, Alone, Still Waters Run Deep, etc. In my eyes the Bee Gees are & will always be Number One. They are legends of their time.
Anything less than the Top 10 for the Bee Gees is laughable
The Bee Gees wrote and performed great music throughout the decades, starting in the 1960s. They were able to create music from and for multiple genres and could not be pigeon holed. They wrote ballads, dance music, funk, pop, even country classics. There productions were way ahead of the times, and their harmonies cannot be matched. Even today the last surviving member, Barry, is still writing great songs and and can perform for any size crowd. The Bee Gees were, and are, the best.
Number one... Their voice is awesome.
Most talented all around artists
Bee Gees or the Brothers Gibb were the most MAGNIFICENT song writers and then they could sing, as well. They had the most magnificent 3 part harmony of all time, which makes they UNIQUE beyond words! They deserve every accolade know to man for their MAGNIFICENT skills in song writing and their God given talent for singing! Maurice Ernest Gibb, Robin Hugh Gibb, Barry Alan Crompton Gibb and Andrew Roy Gibb will live FOREVER through their music!
The Bee Gees were and still are a huge band, they wrote their own songs, they've written immortal songs for many other artists. My heart to Maurice, Barry and Robin Gibb belongs for more than 4 decades...
The Bee Gees are an Iconic group. With 4 decades of music and performing, They have, including And Gibb, more number one hits in the top 10 along with Andy. They have sold more than 100,000+ million Albums in their career. They still have one Bee Gee alive that has a new CD out as of last year or this year... Barry Gibb, the oldest of all of them, is on tour as I type. Barry is 72yrs old... He still Rocks on! The trio also wrote songs for other singers... Take a look at their history. You'll be astonished. I Love the Bee Gees still... The are awesome... Their is a second generation of Bee Gees... Their kids, and they are all doing great.
The bee gees are legends in there own rite number 1 for me and many others there music never dies still going strong!
Best group ever - beautiful voices, great music, outstanding personalities.
Lasted on top thru decades. Their music is eternal - they penned music for other singers: Celine Dion, Diana Ross, Kenny Rogers and Dolly Parton, Dionne Warwick and others. Some other younger groups such as Boyzone sang one of their songs "Words" which became a hit for them. The Bee Gees were 3 brothers who loved music and made it big, but they never forgot from where they came. These men gave back be it Unicef, The Poppy Relief, Diabetes and others. Amazing humanitarians and fantastic human beings.
Best music group ever! Not only did they write all of their own music and songs - their voices can never be duplicated ever.
The most gifted three men ever in the history of music. The vocals, the harmonies, the lyrics... absolutely everything is perfect. I am so glad that I have been able to enjoy their music in my lifetime. Miss Robin so much
Incredible, stellar performances with heart-wrenching natural harmonies, and their song-writing abilities 2nd to none! Most people don't realize they've had hits in every decade since the 1960s...Over 1,000 recorded pieces all written by themselves, and many hits written by them performed by others above!
One of the top selling acts in history, along with Songwriting up there with Sir Paul. They should be at least in the top three, with Beatles and MJ. Today's culture is so musically uninformed. It's tragic and a popularity contest. Silly. Let the facts and figures speak objectively instead of using subjective criteria.
The Bee Gees were a huge band in the 60s and with Saturday Night fever they became a worldwide hit and had the biggest selling album from 1978 Till in 1984 Thriller from Michael jackson Took Over, besides that to me they have never been a disco band but a RnB Band. And Many Artists Covered the Gibbs Elvis Presley Frank Sinatra, Janis Joplin, And Many many others!
People should give them another listen they are so talented song writers
Too me there is no musical actthat can match the talent of the Bee Gees not only did they have massive hits that they recorded themselves but they wrote massive hits for other artists. No other artists can make that claim. Their ability to write lyrics that 50 years later resonate with millions. The harmonies. Barry's ability to change his voice from one second to the next. The fact that prior to Maurice death their voices were still incredible and even now Barry still has it. I know a lot of people think the Beatles are the best but not in my opinion. Not by a long shot!
The Bee Gees are a big part of my life, many songs helped me through sad times and also on a lot of happy times. Bee Gees was also the first word my song spook as a little boy
They are the best musical group of all time!
Respected as major recording artists in the UK, Europe and most of the world, but in the US simply seen as a disco group from the 1970s. The Bee Gees are without a doubt the biggest contradiction in music. Yet there is no artist that has explored so many musical styles, with such commercial success and over such a long period of time. As songwriters they almost have no equal, having written for such a diverse array of international artists. And behind the success, three completely unassuming guys with a talent to create some of the most enduring songs in music history. The very definition of 'underrated'.
The Bee Gees are the Bee Gees. Enough said I suppose.
The Bee Gees is a Legendary Band of all The Times, Half a century of success, Many Songs Too Much Good Music With A Very Particular Sound That Defined Them, The 50s, 60s, 70s, 80s, 90s and 2000s, That I Record Your Last Disc in Studio, Your Youth Were Writing and Composing Songs in the Studio and Presentations in Concert, In addition to Writing Songs to Many Famous Artists, In Each Decade They Scored An Era A Musical Fashion That Thousands Of Millions Of People Enjoyed Their Music With Joy And Emotion, To My 57 Years I Still Hear The Bee Gees And Seguire Listening To His Music Though I also listen to other Artists other Music Bands but the Bee Gees will never Fataran in My Musical Repertoire If They were Incompeto.