Best Web Hosting Companies In India
These are the top 10 webhosting companies with offices located in India. The web may be global, but when it comes to getting the support you need as well as best serving visitors in your area, a local hosting company can be invaluable.
The Top Ten
1
HostGator.in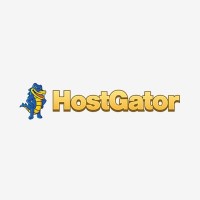 HostGator is a Houston-based provider of shared, reseller, virtual private server, and dedicated web hosting with an additional presence in Austin, Texas.
Best... many offers on every occasions, and cheep hosting, also provides dedicated servers, also in India... AND the best.. SEO friendly...
We use hostgator and this is simply one of the most popular service. Hats off.
Our prophet is symbol of humanity and drawing similarity of him is disrespectable.
Apart from hosting there support is the best..always helpful and quick.
Visit Website
2
Net Craft India
You like to consider Net Craft India as one of the best web hosting companies. Its really amazing to see all these great hosters to be in this list, but few of them are really new and need a little more time to prove them. Have a look into Net Craft India website, they are working on their own data center and within 1 or 2 month they will launch their new website with Indian and more importantly their own data center.
I am very dissatisfy to see them in 11th position, if quality doesn't matter for this list then it right but If you are giving them positing for their service and quality of their web servers, Net Craft India should be on top 5. We are using their services since 2010 and with 5 years of experience with them we are very happy. They are prompt to solve issues, even though there were very less or it might possible that they fix the problem much before I can see that. I certainly recommend Net Craft India hosting services to all of your who are seeing this list. I recommend them as the best hosting company in India.
Great support staff. I was hesitating while buying hosting from them because I thought they are local company. But after availing their service I am very happy as the server speed is great and email is also working good. I can say that they are the top web hosting company in India.
"Be a yardstick of quality. Some people aren't used to an environment where excellence is expected." : Steve Jobs

If he would have hosted his website to Net Craft India, he might have been at the perfect hosting provider. I am very happy with this company they just have solved a problem which should be done by a web developer but they come forward and solve it. Brabho...
Visit Website
3
BigRock
I have taken web hosting services from Bigrock. I had very good experience with them. Their customer support team work superb and their cost is very much reasonable.
I have registered my domain at BigRock and I am totally satisfied with their services. Their support team is great as I get all my problems solved within time.
Visit Website
4
GoDaddy

GoDaddy is a publicly traded Internet domain registrar and web hosting company. As of January 2016, GoDaddy was said to have had more than 61 million domain names under management, making it the world's largest ICANN-accredited registrar.
Godaddy is the best of companey for web hosting.
5
Hosting Raja
Good and amazing hosting plans are available here when compared to other hosting companies.
I have been using Hosting Raja's Shared hosting gold package for a couple of years. Also bought a new reseller web hosting plan for my new domain. Quick setup and very easy to use. I Had an query regarding branding my nameservers, study a lot but was totally confused. Finally I contacted their support team on live chat and got the issue fixed within 10 min. They said propagation could take upto 72 hours but it started working within a day. Will recommend Hosting Raja anyone who is looking for best and affordable reliable hosting.
I can say they are best in hosting industry with 24/7 support.. You can choose any hosting plan according to your requirements.
I used Hosting Raja to host my website, they have really good customer service and 99.9% uptime. I really satisfied with their service.

Thanks Hosting Raja team.
6 iPage
7
Bluehost

Bluehost is a web hosting company owned by Endurance International Group. It is one of the 20 largest web hosts, collectively hosting well over 1.9+ million domains with its sister companies, HostMonster, FastDomain and iPage.
Visit Website
8
eWebGuru
Company is very old and they offer upto 50% discount but when it comes to usage of the service, they simply link discount with the service. Mr Ansari offer any price you want but be careful when buying.
We are with you.. Keep it up 👆
9
HostSoch
HostSoch is the best web hosting companies. They offer attractive plans with good features along with low-cost packages. HostSoch providing outstanding services when comparing to other providers. I used to have problem with my old provider company. Later my friend suggests me about HostSoch services. From the beginning, until now their services have been correct and beneficial. I recommend HostSoch to all.
I am happy that I've found the service extremely reliable and secure. I'm just a beginner and had to seek help for many things. The support staff was quick to solve my issues all the issues caused by my own lack of experience. I would recommend using HostSoch to anyone.
I am not expert in hosting or wordpress. I tried to do it all alone and hit issues. Every time I hit a problem Hostsoch's technical support provides fast and friendly assistance
I am having an E-commerce site hosted with HostSoch, It is working with good uptime n speed, It is awesome that, no sooner I raised the ticket the problem was fixed, I will 100% recommend HostSoch to all.
The Contenders
11
24x7CloudHost.Com
I have been experiencing there web hosting for 3 years, they are just amazing in this market where you will get 24 hours support as their technical team is very much supportive.
They are the best in this market. Their price and features are really competitive! Best for start up (with free hosting). The price is really reasonable. Supports are not so bad.
I have been using 24x7cloudhost's service for 8 months, and my website is running well. 5 stars for the hosting and the support team. Really helpful and friendly
Yes they are not bad. I started their free hosting before after using free service Now I move to a paid service.
12
ZNetLive
ZNetLive has been a very superior hosting service provider during my two and half years of experience with them. Not only their services are affordable, but they also provide a highly commendable customer support as well. Hope, you continue your great services in future, ZNetLive
Very quick customer support
perfect
13
Nettigritty
They give you the best support 24x7
14
Everdata
Best hosting provider in india with 24*7 Support.
15 Justhost
16
2GBHosting
As a 2gbHosting client, I am really happy and thankful for your support and services in many aspects including low cost, best service, ontime round the clock support and Fastest SSD Hosting Service, The 2gbHosting SSD Hosting Service made our website access/Load time reduced from 24 Sec to 1.96 Sec. This feel very happy as a client.- Ivan Lovrich
17
Servopia Cloud
Faster VPS | Smarter EMAIL | Easy SSL
Unique High Performance Managed VPS Hosting Servers for lightening fast speeds with pure SSD drives and Tier-1 bandwidth.
18
Fatcow

19 Ehost
20 Kohli Hosting
21
Go4hosting.in
Anyone looking for VPS server then you must go for Go4hosting, their vps server will beats other in efficiency, pricing and most important performance. Remembering it was my first choice when I wanted to launch my business 4 years ago, and I feel glad that I took that decision. Go4hosting Vps server helped a lot in growing my business very impressively.
Go4hosting is one of the best leading company nowadays in market, they provide best web hosting.
Very good customer support...
Go4hosting - best web hosting provider.
22
HostJinni
I tried their hosting in january 2013 and I am not seeing any serious problem from their side till date. and if we have any issue, we are well informed. thanks
I Think Its Nice Web Hosting Service Provider. And I will Give it 8/10 marks
It Need To improve there Customer Service.
This is very good and cheep way to host a website... Thanks hostjinni. Com
Support is quite efficient and plans are competitive. Have been their client for almost 1.5 year and quite satisfactory service it has been.
23 IndiaLinks
24
Host IT Smart
Very good customer support. They are really quick.
Leading Hosting Service provider. Other Services includes Domain registration, Vps Hosting and Dedicated Servers
25
HIOX India
Hioxindia is one of the leading web hosting company in India with 8yrs of experience in hosting industry. Hiox offers the best hosting service at an affordable rates. The price is as low as compared to other providers. Importantly the service and support offered is good. Lot more free features including website monitoring, free link building, free design templates etc. , Good to consider hosting at Hiox.
Hioxindia really has the best prices. I looked all over and have not found anything which offers a similar combination of service, features all for the same low price. Highly recommended.
PSearch List