Best Content Delivery Network (CDN) Providers
Having a fast loading website is key. Numerous studies have shown that the faster your site loads, the less likely people are to bounce and the more likely they are to interact with your site whether that be reading your content, adding comments or posts, or making a purchase. The problem is that regardless of how much work you do to optimize your code, images, databases, and server to maximize speed, you are at the mercy of the network between the service your site is hosted on and the end user. This may not make much of a difference if the distance is short, but if the person accessing your site is a continent away, the time it takes to load and render your website may be many times longer when compared to accessing the site locally.

A content delivery network (CDN) helps speed up your website in part by shortening the distance between the person visiting your site and the server delivering the content. Your site, or at least some of the elements of your site are distributed and cached on servers across the globe. That way, whether someone is accessing your site from Australia, China, the U.S. or the U.K., they are able to load your content from a local server instead of having to wait for it to be provided by your origin server. This can have a significant impact on load times while also reducing the strain on your hosting server. This can also save you on bandwidth costs.

Almost all of the top online retailers, banks, portals, brokers, etc., make use of a CDN. And with the range of options and pricing plans available today (including free services), a content delivery network is something that just about every webmaster should look into.

To help you get started, here is a list of the top ten best commercial content delivery networks.

1 Imperva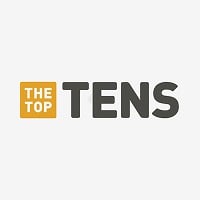 Incapsula Inc. is a cloud-based application delivery platform. It uses a global content delivery network to provide website security, DDoS protection, load balancing and failover services to clients.
Easy, very fast to implement, no re-coding required, and doesn't need to fully hijack your domain for it to work.
The real plus with Incapsula is that it has a well integrated, non-third party WAF and DDoS mitigation service. When CDN offering have become so homogenous, this detail sets them apart.
Visit Website
2
CDN77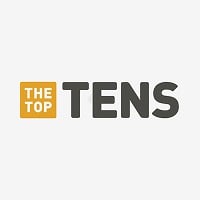 CDN77.com is a customer focused Content Delivery Network provider that is flexible and has transparent no-commitment pricing. With 30+ points of presence around the world, CDN77.com provides quick, consistent and authorized delivery of your content to all devices with the latest technologies like HTTP/2. ...read more.
The CDN77 has the best performance/price ratio from all of these CDNs listed a above. They have outstanding coverage around the whole world. They have also pay as you go service. And lots of world brand customers...
CDN77 is the best "reachable" solution, however Akamai and CDNnetwork is just still somewhere else. If you can't afford 5 figure monthly payment for these CDNs choose CDN77.
It is a dynamic company, quite professional. They helped me perfectly understand the functioning of the CDNs and set mine up in record time.

They add new functionalities to the control panel every time, they respect 100% maintenance periods (they have never affected the CDN itself, but the control panel).

The ease of configuration is very high, allowing you to choose the servers that you want to activate.

The price is one of the best on the market, I always have a perfectly reliable estimate of costs a few weeks in advance.

Finally, the team is excellent. I have always obtained very good support by email in a matter of minutes, for any doubt or incidence.

If all goes well, I will continue with CDN77 for a long time!
With CDN77 you get very good quality for the lower price than is usual on this market. I also appreciate their individual approach of communication with the customer. Very nice!
My opinion is that they have really great support and pricing.
Visit Website
3
Akamai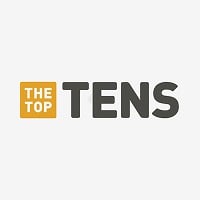 Akamai Technologies, Inc. is a content delivery network and cloud services provider headquartered in Cambridge, Massachusetts, in the United States.
If you can afford it, they are the best. This is the company behind FaceBook and other massive global web properties. In fact, Akamai claims to deliver between 15-30% of all Web traffic. If you have a need for a top notch CDN, and the capital to pay for it, then it makes sense to join the 96 out of the 100 top online retailers in the U.S. that rely on Akamai.
Akamai is the market leader in content delivery. The FIFA 2014 has been an excellent display of the flawless service Akamai provides.
Great performance - but customer service is taking a hit and their constant product changes don't help.
Hands down the best CDN available if you have the budget
Visit Website
4
CDNetworks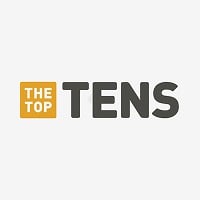 Founded in 2000, CDNetworks is a full-service content delivery network which provides technology, network infrastructure, and customer services for the delivery of Internet content and applications.
Having been an IT Director for the last decade and having worked with a number of CDN vendors I can honestly say that from a global performance stand point CDNetworks are peerless. Despite being cheaper than the market leader.

Edward Ho, CIO
Better reach, availability, and performance than any of the other CDN's. They are the only other viable alternative choice to Akamai. CDNetworks is in China as well with Dynamic and Static acceleration.
CDNetworks are ahead of the curve in the CDN market, and still the only network to be able to deliver dynamic web content in the largest retail market of the world - China.
It is frankly no question that small giant is the one to watch over the forthcoming years.

David Sanchez, CTO
I used to work with CD Networks when Korean government supported to launch online gaming global service platform (GSP) with its web site, W. Gamengame. Com.
As the director for that program, I was in the position to choose which service we apply. In fact, we used Akamai for the first 3 months, but soon we switched to CDNetworks.
We needed flexibilities in using the contents downloading infra-structure, and CDNetworks knew our needs and satisfied us.
If you consider CDN regardless of your cost, then you have several options.
But if you want to meet a CDN open to your requirement,
CDNetworks will be the best. David Kim / MarkAny
5
CloudFlare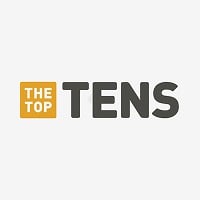 CloudFlare, Inc. is a U.S. company that provides a content delivery network, Internet Security services and distributed domain name server services, sitting between the visitor and the CloudFlare user's hosting provider, acting as a reverse proxy for websites.
Akamai is great for the big boys, but for the rest of us who can't justify a 5 figure monthly payment for our CDN, CloudFlare is a great solution. At no charge, CloudFlare will provide their basic level CDN, DNS, Always Online service, web page optimization, and website security features. Then, for only $20 per month, you can have this service expanded with higher priority performance, mobile optimization, and near real time stats. And if you need even more, CloudFlare offers advanced web optimization for dynamic content, and advanced DDoS mitigation.
The best one out there. Helped me a lot for my small websites.
Use this service with all my websites can fault them the sites all increased in performance
A nice free option for all
6
KeyCDN
I prefer keycdn because it is simple to configure and they have in all regions the same price. custom ssl is free! That rocks
I was looking for a good alternative and cheaper price than my current CDN provider. KeyCDN cut my content delivery costs in half, and deliver fast speeds.
I'm very happy with this CDN. Best price. Top performance. Great support.
An awesome service and easy to use. It has been of great help to have this CDN service.
7
EdgeCast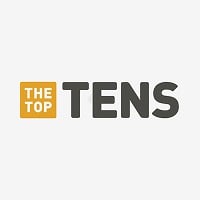 EdgeCast Networks is a Los Angeles, CA, based content delivery network. The company was founded in 2006 and was funded by the venture arm of The Walt Disney Company, Steamboat Ventures.
These guys are the new, hot thing!

Their Customer Service and Tech Support is way better than the others.

I love the fact I got a Test Trial before I bought them.. They gave really good integration support.
Best customer support; best performance; best reporting functionality; and now with the Verizon acquisition, the best network footprint.
They are fast, good features, good customer service - what more do you want?
Highest quality service and support. great performance!
8
StackPath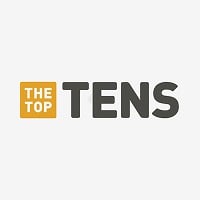 MaxCDN is a content delivery network provider, based in Los Angeles, California. The company emphasizes reducing latency of rich-content delivery.
Pleased with the speed they cache images.
I use it. It's stable and cheap
I bought a maxcdn account for 29$ and have used it to speed many of my blogs at the best cost.
KeyCDN is my other favorite in the list here.
Visit Website
9
CDNsun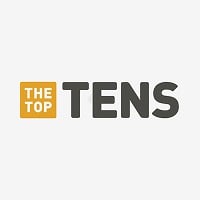 I just tried to use their service and not only is there no phone number after 20 min there was still no email with my information.
Best CDN provider I have ever had!

Jacob
The CDNsun has very good prices and with them you pay as you go. They have an extensive network and they provide help with integration of CDN. They also provide Shared SSL for free as well as free trial.
They have a very large CDN network and in my humble opinion the best PAYG prices.
10
Amazon CloudFront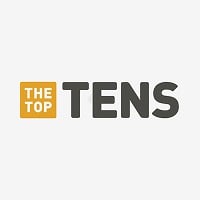 Amazon CloudFront is a content delivery network offered by Amazon Web Services. Content delivery networks provide a globally-distributed network of proxy servers which cache content, such as web videos or other bulky media, more locally to consumers, thus improving access speed for downloading this ...read more.
Pay as you go service leveraging the expertise of the world's largest online retailer.
Works well, very affordable
It's a good server provider
Just great and the most cheap of the list
The Contenders
11
Limelight Networks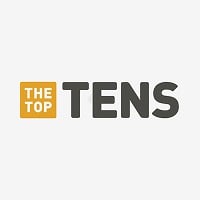 Limelight Networks owns and manages a global, private Content Delivery Network. Their CDN, technology and services enable publishers to deliver their digital content (e.g.
Highest performing CDN in all regions of the globe
They are far from #2 and would be lucky to be in top 10 today. Unless something changes they will be bought out or will never make it. If they get rid of Kurt Silverman, there may be hope.
Professional and no fine print
Nonsense service.
Best CDN for video delivery based on our testing!
12 Microsoft Azure
13
CacheFly
CacheFly works like you'd expect. The people at CacheFly are great to work with.
Fastest CDN we tried
CacheFly is speedy + reliable and price is right. It just works. Good network locations. No config changes needed.
14
CDNvideo
Very good and fast CDN and cloud services with low rates and excellent technical support.
15
WebMobi Networks
Thanks webmobi for your best service.

I am Webmobi's reseller & I proud to be a part of you.

Your support made me a superstar in the market.
A best CDN provider from India, always providing fantastic support at anytime.
Superb Service provider. I enjoyed their best service and support.
Thanks for great support and service.

Really superb service I got from Webmobi Networks.
16 Highwinds
17
CDNify
CDNify is a 'pay as you grow' service which is aimed at startups and developers. Its easy to use and instant to setup and works very well too. They have a large number of PoPs globally backed by a solid support team.
Very good pricing for and for the speed its same with other bigname, sometimes it faster
Amazing CDN for anyone looking to integrate custom SSL as there are no integration charges. Pretty awesome! :D
18
CloudOYE.com
Best in terms of Website Hosting.
Great support and service... - abhaypsingh
19
INXY
For me, this is the best CDN provider who always renders top-notch customer support and offers great prices for outstanding services
Cheapest CDN service!

1) 1-month free trial;
2) pay-as-you-go payment model;
3) pricing is very flexible.
Good CDN service & support.
Good CDN
20 ITWorksCDN
21
Instart Logic
Most innovative and fastest content delivery provider guaranteed.

Instart Logic offers web performance and security services offered on top of a purpose built CDN platform that harnesses the power of machine learning and virtualization to speed, secure, and scale web and mobile applications. These services continuously analyze and adapt the application execution as it is being delivered, enabling ultra-fast, visually immersive experiences on any device to maximize revenue, deliver superior customer experiences and gain a competitive advantage.
Dramatically faster and more feature rich than any traditional CDN, and now they can also buy out your existing contract.
22
BelugaCDN
Fast CDN with full SSL/TLS features (HTTP/2, OCSP stapling, Dynamic record sizing, ALPN, Forward secrecy), full video support (pseudo-streaming, HLS and MPEG-DASH), advanced security features (token auth, URL signing, geo rate-limiting and blocking), ultra-long cache retention and available 24/7 support.
23 QUANTIL
24
SwiftServe CDN
Largest CDN Federation in Asia and has three PoPs in India as well
Good services - taonguyenpro
Strong presence in Asia Pacific Region, perfect for content providers looking to deliver their content in APAC. Also provides WAF and Anti-DDos services as value added services to the CDN solutions. Support team is committed and reliable too.
25
Medianova
Best performance in Turkey and MENA region.
26 SoftLayer
27 Octoshape
28
JoDiHost
In my opinion, JoDiHost is the best CDN provider from the list out here. They have reasonable prices, excellent quality of networks and free trials that are very important for smart choice
JoDiHost is a proud reseller of of Verizon Digital Services (EdgeCast) cdn network, the world's fastest and most reliable content delivery network.

We are a team of highly-motivated and experienced specialists in providing hosting and cdn-solutions, that 6 years ago have cooperated and founded a fast growing company that aims to provide clients with customized solutions to fit their specific needs along with access to the best services and products of top-performing cdn network available today. - JoDiHost
29
BunnyCDN
This is truly a masterpiece among CDN providers. Get in now before it becomes mainstream and pricey!
Probably the cheapest CDN out there, but the performance is still great.
30
5centsCDN
Pay as you Go CDN

Accelerate your website today with Their new pay as you go plan. Only pay for what you exactly use. Per every GB. Get started today!

Do you deliver software, video or games? Get started today!
$15 FREE credit & 10 GB storage is on us on sign up! 1.43 cents per GB globally
https://payg.5centscdn.net/
31
G-Core Labs
"We evolved World of Tanks with G‑Core Labs support, overcoming challenges and reaching new heights together. Believe me, it takes years to build an always-on infrastructure that can handle over a million PCCU"

Victor Kislyi CEO, Wargaming.net
32
SpaceCDN
SpaceCDN gave me the choice of several powerful providers, helped me with that choice. The prices of this company are very friendly and they are ready to satisfy in general every need of every client. What I liked was the individual approach to me and to my requirements and ability to help me in a very short time.
SpaceCDN is the company of my choice. It suited me for several reasons but the main reason for me was the pay as you go model. They did not make me pay anything in advance and I was able to make my own opinion whether I like their service or not. I liked it a lot and will go on using it.
When I began thinking about using CDN service, I was not sure how much traffic I need, what provider is better for my project. SpaceCDN provided the needed assistance to me and helped me a lot. They have useful info on their website, and even more they are ready to help whenever the help is needed.
Thank you so much for helping me to find the best cost CDN covering all necessary regions. SpaceCDN is definitely worth working with!
33
ChinaNetCenter
Doing research showed that there are only a few companies with good performance in China. ChinaNetCenter clearly ranked #1 in size, speed and availability and our POC with the top 3 showed the same. Pleased to work with them.
Best performance for Mainland China hands down
34
Dialwebhosting
I am using CDN service form Dialwebhosting from couple of years and price are very affordable as compare to other service providers
I found dialwebhsoting an excellent hosting service provider company
35
PUSHR CDN
Video and file CDN with unmetered bandwidth, 24/7 support and unbeatable price starting at $25/month for 100Mbps. Includes Push and Pull zones, free 50GB storage and in-house built traffic control features bundled in an easy to use web control panel.

Comes with 7-day free trial with 100Mbps bandwidth and unlimited traffic.
36
VNCDN.VN
Some organizations may need to publish video on demand (VoD) and broadcast the event online everyday as part of the work. You want to distribute movies and broadcast live special events, or you used as part of communication strategy of the company with your customers, we know that it really is a challenge for you

As the leading content delivery network company in Viet Nam, VNCDN powers more companies in Viet Nam than any other provider.

We also focuses on serving small and medium-sized enterprises via our wide range of cost-effective products. CDN is our specialized service to assit companies to do business in Viet Nam with a one-stop service. - taonguyenpro
The best service in Vietnam I know
37
HiberniaCDN
Great service & support.
38
RedCDN
The redCDN service ( content delivery network) allows for the delivery of files and multimedia content to a large number of telecommunications networks subscribers. The service is delivered by clusters of distribution servers located in major domestic and foreign Internet exchange points (PLIX, TPIX, Thinx, KIX, and EPIX). Currently, the redCDN infrastructure consists of over 100 nodes, and its maximum daily load is 200 Gbit/s, making it the largest network of this kind in Poland. redCDN supports a wide range of protocols and multimedia formats, allowing us to handle a variety of end devices such as PCs, smartphones, tablets, and TVs for both VOD content and live streams.
39 PageCDN
BAdd New Item