Top 10 SD-WAN (Software-Defined WAN) Companies
The Top Ten
1
Masergy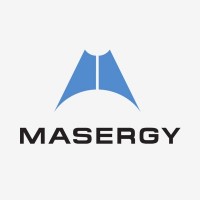 Masergy Communications is a software defined networking services company founded in 2000 and headquartered in Plano, Texas, and as of 2015 had 500 employees.
Your network is your application delivery platform. It must be agile, reliable, and application aware to efficiently respond as your applications migrate to the cloud. Masergy SD-WAN cost effectively delivers all of these benefits and more while helping you avoid the risks of an all-or-nothing solution. Seamlessly integrated with our SD-VPN solutions, hybrid deployments are just as easy as Internet-only deployments.
The only uniform global SD-WAN service provider I am aware of. Offering all the basic and enhanced SD-WAN functionality on a fully managed service contract with 24 x 7 live support.

A 'must consider' for any enterprise reviewing their WAN.
Masergy's SD-WAN provides the ultimate agility for enterprises. Highly recommend.
Rock solid support / and network
Visit Website
2
FatPipe Networks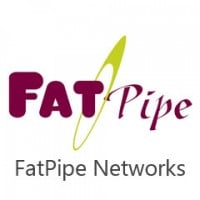 FatPipe is a complete WAN manager with the capability of using all of your internet connections wisely. With the FatPipe you can define, prioritize, and allocate bandwidth for specific applications. You can also block sites and determine how your bandwidth can be used. FatPipe ensures flawless inbound reliability for critical servers, and effectively replaces any other remote Firewall, Load Balancer, WAN Optimizer, WAN Accelerator, Caching, Routers, DNS servers, and router on your edge. FatPipe is the only device you need for Enterprise SD-WAN.
Excellent product which allowed multiple bandwidths to act as one. We were facing issues of multiple bandwidths from different service providers and were looking for a solution to integrate them. Fatpipe made this possible for us. The solution lives upto its name and performance
FatPipe's SD-WAN for education solution is ideal if you need the very best security, easy to manage application prioritization, and network reliability for both internal and remote users. FatPipe does it all, and is very simple to administrate.
FatPipe Networks, Inc. is a computer networking hardware company headquartered in Salt Lake City, U.S. and has marketing offices worldwide. FatPipe's software defined WAN (SD-WAN), hybrid networking products provide solutions to these new network needs
Visit Website
3
VeloCloud
VeloCloud Cloud-Delivered SD-WAN enables simple, agile and secure branch office wide area networks.
Great service.
Good company.
Visit Website
4
CloudGenix
It all about the Apps, stupid! Clean-slate architecture with simple yet powerful sd-wan functionalities. The A1 team from CloudGenix that are always there to support and ensure customer's success is like 'cherry on top'.
Their solution has scaled beyond our expectations. We started out skeptically, but expanded almost immediately once we saw their potential and actual results. 2 thumbs up!
Great, Robust and highly secure platform. Glad to be associated with and representing Cloudgenix solution to the customer needs.
Their team is the best to work with. Extremely responsive and a white glove experience from start to finish.
5
Riverbed Technology
Riverbed Technology, Inc. is an American IT company that develops products to improve application performance across WANs (SD WAN).
6
Talari
Talari's Software Defined WAN solution creates a smart and responsive network across any network type including Hybrid WANs
7
Versa Networks
Versa's VNF-based SD-WAN solution allows service providers to deliver a comprehensive, cost-effective managed SD-WAN service that includes advanced connectivity and security functions.
8
Viptela
Viptela provides Software-Defined Wide Area Network (SD-WAN) technology that allows global companies to build carrier agnostic, policy-controlled and cost-effective WANs.
9
Aryaka
Aryaka is a technology platform company that provides WAN optimization and Global Private Connectivity
The only SD-WAN designed for global enterprises.
10
Silver Peak
Silver Peak Systems designs and manufactures products for the wide area network, including WAN optimization & SD WAN products for accelerating application performance.
The Contenders
11
Cato Networks
Cato Networks provides a cloud-based and secure global SD-WAN. Cato reduces MPLS costs, eliminates branch appliances, and secures Internet access everywhere.
12
Nuage Networks
The Nuage Networks SD-WAN solution creates a dynamic, scalable and versatile environment that lets you connect with staff anywhere, regardless of their access technologies.
13 Peplink
14
Lightyear
Lightyear's IT experts match you with the best providers and pricing for all of your tech needs and will remain by your side through implementation and beyond.
Lightyear finds you the best internet, SD-WAN, or UCaaS providers for the best price in a snap. For free!
BAdd New Item