Best Video Streaming Services
If you're considering cutting cords, leaving physical copies away, or wanting to watch a lot of movies and television shows all in one, here are the best video streaming services that you can try out. Many of these video streaming services are either be free or paid for a monthly or yearly fee. Vote for which streaming services you think are the best, and leave us a comment if you want to share out your opinion.

The Top Ten

1 Netflix
Netflix is the most subscribed video streaming service for good reason because it has a great selection of movies and television shows, and it also has a lot of great original content, despite its high cost. It's always ad-free, and there are 4K, HDR, and Dolby Atmos streaming options available.
this is definitely the best. It has a huge variety of content, with tons of great movies to see, and it's not only ad-free but easy to use and very informative
2
HBO Max
Best streaming service of all time. They have South Park, Doctor Who, The Sopranos, a bunch of DC stuff, Studio Ghibli, a ton of Cartoon Network and Adult Swim stuff, a good amount of anime, a lot of good new movies, a ton of good classic movies, and a whole lot of good TV shows, and 15 dollars a month for all of that is pretty decent.
3
Disney+
Disney+ is a streaming video service with a lot of Disney-owned content all in one place, which would contain a lot of our childhood favorites all in one. It's so competitive in its price compared to other video streaming services that starts as low as $6.99 per month with 4K, Dolby Atmos, Dolby Vision, and HDR, and it doesn't contain any ads. It's restricted to PG-13 content and below, and the performance was poor at the beginning of its release.
4
Hulu
Hulu is a very dependable video streaming service for a lot of big television shows and a variety of good movies that is available in nearly every single media-streaming device. A Cloud DVR and live-T.V. option are available. It's ad-supported for the lowest base price, and it's limited to a single stream.
5 WWE Network
6
Amazon Prime Video
7
Movies Anywhere
Movies Anywhere is a video streaming service that allows users to stream, download, store, and redeem movies. What makes MA great is that you can extend your movie library to your other platforms, such as iTunes, Amazon Prime Video, iTunes, Google Play etc. There are a lot of streaming options, such as 4K, HDR, Dolby Atmos, and Dolby Vision. 20th Century Fox, Sony Pictures, Universal Studios, Disney, and Warner Brothers films are available to be synced, and It's free to sign up.
8
Vudu
Vudu is the video streaming stream and platform with over 150,000 movies and television shows. You can buy and rent movies and television shows, convert discs to digital, and redeem digital copies. They have streaming options of 4K and Dolby Atmos, and you can see new releases early before it's out on Blu Ray and DVD. You can stream free legal ad-supported movies and television shows, and it's free to sign up.
9
HBO GO
10
Tubi
Tubi is one of the largest free legal ad-supported video streaming services with over 7,500 movies and television shows. They have a good range of genres, and there are a lot of hidden gems in their library. The ads aren't very long in comparison to other free video streaming services, and it runs surprisingly well. Sign-ups aren't required.
The Contenders
11
Paramount+
Bring this higher
12
Sling TV
13
YouTube TV
14 NowTV
15
Twitch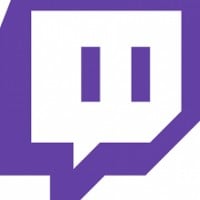 Twitch is an American video live streaming service that focuses on video game live streaming, including broadcasts of esports competitions, in addition to offering music broadcasts, creative content, and "in real life" streams. It is operated by Twitch Interactive, a subsidiary of Amazon.com, Inc. It was introduced in June 2011 as a spin-off of the general-interest streaming platform Justin.tv. Content on the site can be viewed either live or via video on demand.
16
Peacock
17 123movies
18
Discovery+
19
CrunchyRoll
20
Funimation
21 Apple TV
22 Viaplay
23
Crackle
24 fuboTV
25 CBS All Access
PSearch List