Top 10 Historic European Writers
Some of the most notable writers in the history of Europe, coming well before the modern times.

Just to clarify, to count as "historical", they must have been alive earlier than the 18th century. I think that's a long enough threshold.

The Top Ten

1 William Shakespeare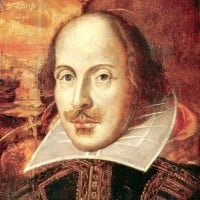 William Shakespeare was an English poet, playwright, and actor, widely regarded as the greatest writer in the English language and the world's pre-eminent dramatist.
The legendary playwright and poet whose work had such and influence on the English language that he's even responsible for the invention of several words. He is best known for Macbeth, Romeo and Juliet, Hamlet, and many sonnets as well.
He was English. Enough said.
2
Dante Alighieri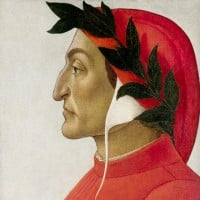 Durante degli Alighieri, simply called Dante (c. 1265 – 1321), was a major Italian poet of the Late Middle Ages. His Divine Comedy is widely considered the greatest literary work composed in the Italian language and a masterpiece of world literature.
The Italian writer and philosopher was highly influenced by Virgil, and his descriptions of hell in his Divine Comedy have gone on to influence modern depictions of hell.
3
Virgil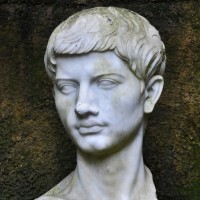 Publius Vergilius Maro, usually called Virgil or Vergil (October 15, 70 BC – September 21, 19 BC), was an ancient Roman poet of the Augustan period.
Commonly referred to as the greatest poet in Roman history, Virgil's style has influenced many writers and poets throughout the centuries. He is best known for the Aeneid, which tells the tale of a Trojan becoming the ancestor of the Romans.
4
Horace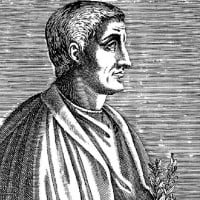 Quintus Horatius Flaccus, usually called Horace (December 8, 65 BC – November 27, 8 BC), was the leading Roman lyric poet during the time of Augustus (also known as Octavian).
Originally a commander for Brutus, Horace eventually became a well-recognized poet, gaining the love of figures such as Augustus. His elegant rhythm can best be felt in his Odes, four books that compile many different lyric poems.
5
Giovanni Boccaccio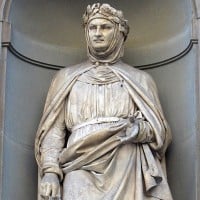 Giovanni Boccaccio (1313 – 21 December 1375) was an Italian writer, poet, correspondent of Petrarch, and an important Renaissance humanist. Boccaccio wrote a number of notable works, including The Decameron and On Famous Women.
Boccaccio helped give rise to the Italian language through writing in dialects that would later develop into the modern language. He is best known for Decameron, a series of tales about people trying to survive the Black Death.
6
Geoffrey Chaucer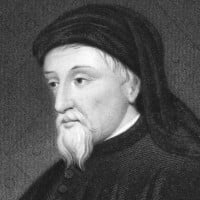 Geoffrey Chaucer (c. 1343 – 25 October 1400), known as the Father of English literature, is widely considered the greatest English poet of the Middle Ages and was the first poet to be buried in Poets' Corner of Westminster Abbey.
Considered the "father of English poetry", Chaucer had a very busy life having been a civil servant, philosopher, astronomer, and writer. His most notable work is the Canterbury Tales, which helped give rise to the Middle English language.
7
Homer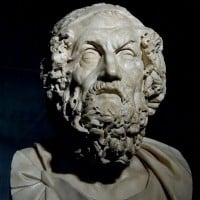 The Greek poet Homer was born sometime between the 12th and 8th centuries BC, possibly somewhere on the coast of Asia Minor. He is famous for the epic poems The Iliad and The Odyssey, which have had an enormous effect on Western culture, but very little is known about their alleged author.
The mysterious figure who is commonly accepted as the author of the Odyssey and the Iliad, two of Ancient Greece's most important works of literature. Not much is known about the man himself.
8
Aristophanes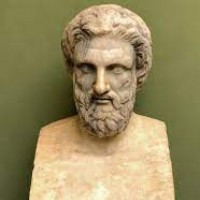 More of Aristophanes's works than any other writer in Ancient Greece have survived the passing of time. He wrote many works during the Peloponnesian War and was best known for comedies. His most famous work is probably Lysistrata.
Extremely important and old philosopher who contributed greatly to society
9
Miguel de Cervantes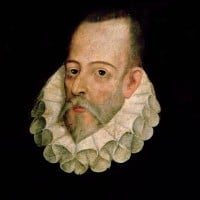 Miguel de Cervantes Saavedra (29 September 1547 (assumed) – 22 April 1616), was a Spanish writer who is widely regarded as the greatest writer in the Spanish language and one of the world's pre-eminent novelists.
Cervantes faced struggle after struggle in his life, but it was from here where he worked on several different forms of literature: plays, novels, poems, etc. His most notable work is Don Quixote, a novel that has gone on to influence many future novels such as Huckleberry Finn and The Three Musketeers.
10
Sophocles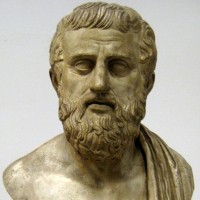 Sophocles (c. 497/6 – winter 406/5 BC) is one of three ancient Greek tragedians whose plays have survived. His first plays were written later than those of Aeschylus, and earlier than or contemporary with those of Euripides. Sophocles wrote 120 plays during the course of his life, but only seven have survived in a complete form: Ajax, Antigone, The Women of Trachis, Oedipus the King, Electra, Philoctetes and Oedipus at Colonus.
A major contributor to Athenian society, Sophocles had many roles in life from a military commander to a playwright. He is probably best known for the tragedy Oedipus the King. Many of his works are incomplete or missing.
The Contenders
11
Molière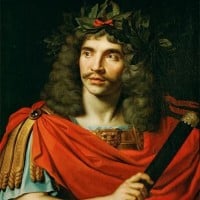 Jean-Baptiste Poquelin, known by his stage name Molière (15 January 1622 – 17 February 1673), was a French playwright and actor who is considered to be one of the greatest masters of comedy in Western literature. He was the official author of court entertainments under the reign of Louis XIV.
12
Michel de Montaigne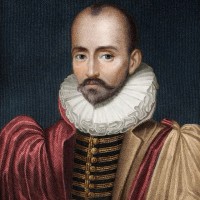 Michel Eyquem de Montaigne (28 February 1533 – 13 September 1592) was one of the most significant philosophers of the French Renaissance, known for popularizing the essay as a literary genre.
13
Voltaire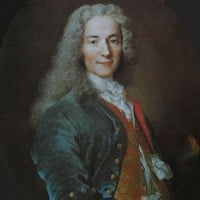 François-Marie Arouet (21 November 1694 – 30 May 1778), known by his nom de plume Voltaire, was a French Enlightenment writer, historian, and philosopher famous for his wit, his attacks on the established Catholic Church, and his advocacy of freedom of religion, freedom of speech, and separation ...read more.
14
Johann Wolfgang von Goethe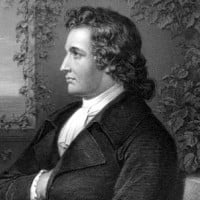 Johann Wolfgang Goethe (28 August 1749 – 22 March 1832) was a German writer and statesman. His body of work includes epic and lyric poetry written in a variety of metres and styles; prose and verse dramas; memoirs; an autobiography; literary and aesthetic criticism; treatises on botany, anatomy, and colour; and four novels. In addition, numerous literary and scientific fragments, more than 10,000 letters, and nearly 3,000 drawings by him exist.
15
Niccolò Machiavelli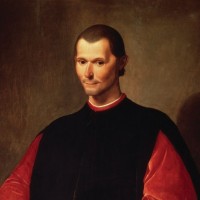 16
Jonathan Swift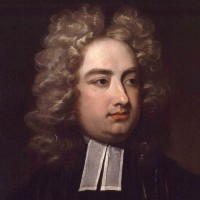 Jonathan Swift (30 November 1667 – 19 October 1745) was an Anglo-Irish satirist, essayist, political pamphleteer (first for the Whigs, then for the Tories), poet and cleric who became Dean of St Patrick's Cathedral, Dublin. ...read more.
17
Thomas More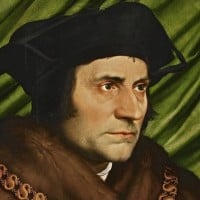 18
John Milton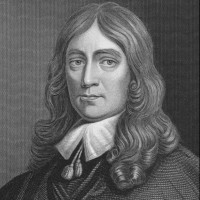 John Milton (9 December 1608 – 8 November 1674) was an English poet, polemicist, man of letters, and civil servant for the Commonwealth of England under Oliver Cromwell. He wrote at a time of religious flux and political upheaval, and is best known for his epic poem Paradise Lost (1667), written in ...read more.
19
Ludvig Holberg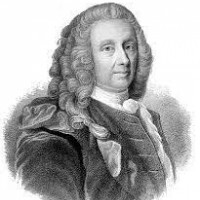 20
François Rabelais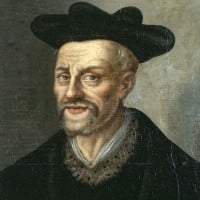 François Rabelais (between 1483 and 1494 – 9 April 1553) was a French Renaissance writer, humanist, physician, Renaissance humanist, monk and Greek scholar. ...read more.
21
Charles Dickens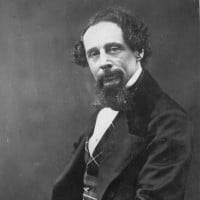 Charles John Huffam Dickens (7 February 1812 – 9 June 1870) was an English writer and social critic. He created some of the world's best-known fictional characters and is regarded by many as the greatest novelist of the Victorian era. ...read more.
22
Daniel Defoe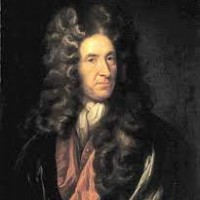 23
Plutarch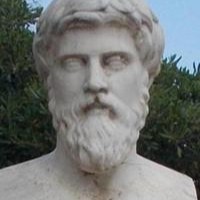 24
Ovid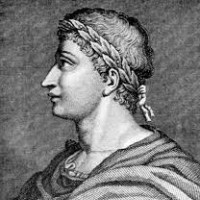 25
Aphra Behn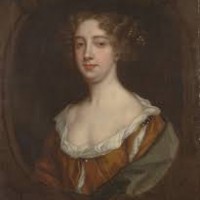 PSearch List