Countries With the Best Singers and Bands
cheesemaster
The Top Ten
1
Philippines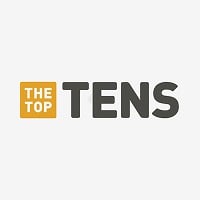 The Philippines was established in March 16, 1521 and named in honor of a Spanish King whose name is King Philip of Spain II. It is located at Asia, specifically at Southeast Asia. The capital is Manila. 89% of the people there currently are native, while 11% of people there are foreigners.
The PHILIPPINES is indeed the country to beat in terms of VOCAL POWERHOUSE! Even the ordinary residents know how to sing and are actually not out of tune! As early as 2-year old, men and women, young and old, from hip hop, pop, rock, ballad, RnB, soul, upbeat, rap, etc., -a FILIPINO can really SING! The MUSIC CAPITAL of ASIA is... The PHILIPPINES!
There are many really good singers in the Philippines, and also all over the world, but the Philippines have powerful belters, and balladeers. The Philippines and other countries are just over looked by autotuned singers. Many filipinos are great at singing.
That's write the Philippines has a best singer all around the world
THE BEST
V 329 Comments
2
United Kingdom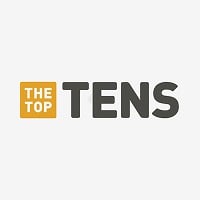 The United Kingdom (UK) is a sovereign state which consists of the political and economic union of England, Wales, Scotland and Northern Ireland. It was a member of the European Union (EU) from 1973 to 2016. ...read more.
QUEEN! That's all that needs to be said... The greatest band on the planet... EVER! Most talented, most awesome, most eclectic, and absolutely the most phenomenal band ever to grace the Earth! Ever! QUEEN will always be the very BEST! They sound totally new, fresh, relevant, and oh so Timeless! Never old / stale / dated or boring like a lot of others. Every song is so different from any other. No 2 sound even similar. They're so completely diverse, from the intensity of Stone Cold Crazy and Dead On Time to the loveliness of Love Of My Life and Save Me, there is something for everyone. QUEEN is truly jaw-dropping AWESOME, w/ 4 of the most talented musical geniuses ever, symbiotically weaving their brilliance in a treasure trove of sheer ecstasy!
QUEEN!
Let's be honest, most people from the USA are controversial Pop artits (intentional pun) who can't sing more than a few lines, or who can't write a song of more than a few lines.

Of course, you can't miss out on the greater bands or artists like Michael Jackson, but they only make up 5% of the American artists; compare that to the large majority of hard-working and well-singing English artists.
The Beatles say it all really, Ringo Starr, George Harrison, Paul McCartney and of course the man John Lennon - roblist
The UK by a gazillion glory miles!
V 22 Comments
3
United States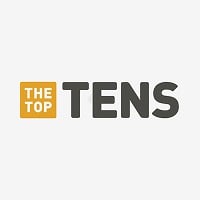 The United States of America, or the U.S.A. for short, is a federal republic composed of 50 states, 48 of them are contiguous states. There are two other states, Alaska and Hawaii, which are north and south of the contiguous states, respectively. The United States declared its independence from the ...read more.
Well, USA have the famous singers, but compare to Philippines, Filipino singers can perform live without the help of autotune, if you don't believe then watch THE VOICE KIDS Philippines, and you will found out that even the kids in the Philippines are better than the other famous singers in USA that is older.
Well for me, I think they base it NOT on how many famous singers you have, I think it was voted for how many people can sing in that country...Filipinos are indeed very good when it comes to singing, Philippines is very rich in music Culture... Almost every filipino can sing and some of them are really2 good.. I would say 8-10 filipinos can sing..Try to walk on the streets of manila, you will hear good voices, even 2 or 5 year old kid on the street can sing like pro... - Frank916
USA is have a good singers but Philippines is the land of the singers in the world.
Why filipinos bashing on America when 90% of your singer are imitates American singing style, you don't have your own unique singing style like these Asian nation for example ( Arabic, Malaysian, Chinese, Indonesian, indian, Vietnamese, mongolian etc. ) also most of song your people sing and listen are American song.
also is there any famous Filipino band overseas? nope.

Filipinos are insecure American wannabe
V 23 Comments
4
Canada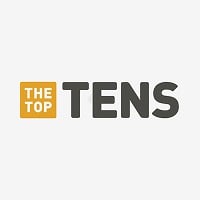 Canada is a country in North America that is next to the United States, and it's the 2nd largest country in the world (size is 9.985 million km²). This country has 10 provinces, and 3 territories. Canada became a dominion on July 1, 1867. Its 10 provinces are: Ontario, British Columbia, Quebec, Alberta, ...read more.
"There are so many" no mate you listed 4 people
Three Days Grace!
Celine Dion and Michael Buble
Rush
V 10 Comments
5
Australia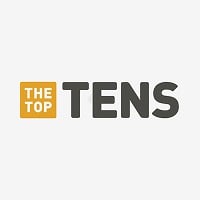 Australia, officially known as the Commonwealth of Australia, is a country comprising the mainland of the Australian continent, the island of Tasmania, and numerous smaller islands. Australia has a very warm climate and is very dry. The country's official language is English.
Well AC/DC over 90 million albums sold. The Bee Gees over 80 million albums sold, Olivia Newton John 30 million albums sold. These 3 artists started there recording career in Australia. But other Australian music exports INXS, The Little River Band, Kylie Minogue, Men At Work have all sold over 20 million albums world wide... Some more Silverchair over 10 million albums sold, John Farnham, Jimmy Barnes ( solo ) & Cold Chisel "combined "and country singer Slim Dusty over 6 million album that all good for a country of 24 million people
I love sia!

Australia should be at the top 4
Ah yes! Australia has really good singers there too!
Kylie Minogue is the best!
V 1 Comment
6
Sweden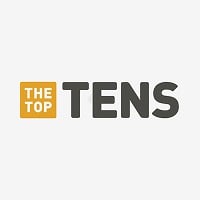 Sweden, officially the Kingdom of Sweden, is a Scandinavian country in Northern Europe. ...read more.
Come on guys!
Children of Bodom, Yngwie J. Malmsteen, Jerusalem, Arch Enemy, Europe, Meshuggah, Blindside, Opeth... - rock2metal
Dark Tranquillity, In Flames, and At the Gates
We have best songs, and singers! We won ESC 6 times
We have Avicci, Robin,Abba and we have won the eurovision song contest 6 times and were the most beautiful people walking this earth...
V 1 Comment
7
Germany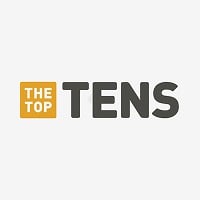 Germany was formally united in 1871 under the initiative of Bismarck with King Wilhelm of Prussia as emperor. The previous 'Holy Roman Empire', basically a continuation of the empire of Charlemagne/Karl der Grosse was dissolved in 1806. ...read more.
Voice kids Germany. That's all
They are strong singers
8
New Zealand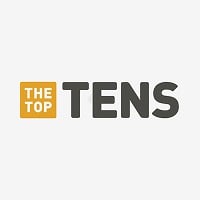 NZ singers are amazing! Such soulful tunes, I'm glad it's at 8th, but we need it higher!
Get NZ up the list! So many great singers!
New Zealand has so many great country singers and songwriters, like Lorde and Brooke Fraser. Most people in NZ write their own songs, or sing great songs in new ways
I don't understand why New Zealand is so far down when it rightfully should be up there at the top. Most people in NZ can sing and that's no exaggeration. The Maori culture has a big music influence. There's not a soul in NZ who doesn't know at least 2 people in their own family that can sing
9
Finland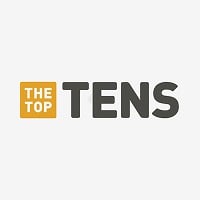 Finland has to be in the TOP 10! - Apocalyptica, Finntroll, Korpiklaani, Negative, Children Of Bodom, Hanoi Rocks, Nightwish...
The angriest songs and they rock
10
India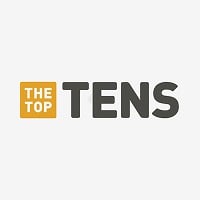 India, officially the Republic of India, is a country in South Asia. It is the seventh-largest country by area, the second-most populous country (with over 1.2 billion people), and the most populous democracy in the world.
Yes, K.S. Chithra makes India proud
K. S. Chithra is correct example
K.S. Chithra is a Music Angel
So so
V 20 Comments
The Contenders
11
Belgium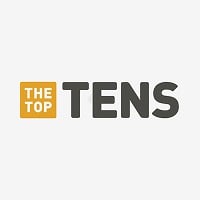 12
Denmark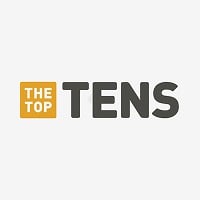 Denmark is a Scandinavian country in Europe. The southernmost of the Nordic countries, it is south-west of Sweden and south of Norway, and bordered to the south by Germany.
13
South Korea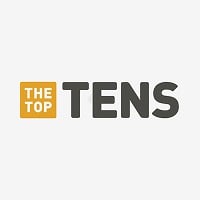 South Korea, officially the Republic of Korea, is a sovereign state in East Asia, constituting the southern part of the Korean Peninsula.
Some amazing singers are from Korea, search up Ailee, Hyorin and Eunji. There are so many that no one knows about. Even though some people say that they are all girl or guy groups, there are still amazing and talented singers. Of course, some get into the group with only looks but look at Winner or Big Bang. In both groups, they actually compose and write their own songs.
The South Korea has so many talented singers, aside from singing the korean people is really good at dancing and acting..
South Korea has so many different genres in music and they are all really great to listen to!
Its gut
V 13 Comments
14
Pakistan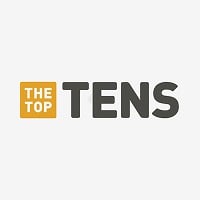 Pakistan was established in 1947 and is located in South Asia. Islamabad is the capital city of Pakistan and is known as the world's second most beautiful capital city. Karachi, Lahore and Peshawar are other major cities of Pakistan. Urdu and English are official languages of Pakistan. World's second ...read more.
No Pakistani singer is the same, each has own singing abilities but every one of them are bloody great at what they do. Pakistani music in general is one of the best in the world when you look past language difference, its amazing.
Pakistani singers are really Best, Indian and Pakistan Music is almost same But Pakistani singers are famous in India Because of their unique style.
Hey sorry but Pakistani singers don't need to make their name in India. The same is never said on the opposite. Pakistani singers have so much talent, can no one find coke studio? They're just so good
Basically Pakistan!
V 20 Comments
15
Japan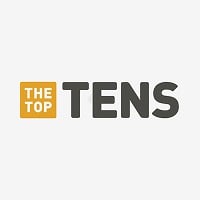 Japan is an island country in East Asia in the Pacific Ocean. It lies off the eastern coast of the Asia Mainland (east of China, Korea, Russia) and stretching from the Sea of Okhotsk in the north to the East China Sea and near Taiwan in the southwest. ...read more.
Songs in the Anime are great! I listen to them everyday! Haha
I'm from Japan and I love there singing especially AKB48 and HEY! SAY! JUMP!
I like anime music
ONE OK ROCK!
V 4 Comments
16
Ireland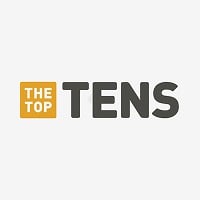 Formed in 1916 after the Easter uprising, Ireland is a small country with a population of roughly 5 million.
Ireland singers has different voice compared to how they sing if you get what I'm saying
ENYA

(Vote this comment if you love Enya)
So many good singers here
Ireland should be number 2 next to the philippines, westlife..shane filan and mark feehily...U2 bono.cranberries...the corrs..ronan keating led zepallin...johnny logan and niall horan..many to mention
V 6 Comments
17
Switzerland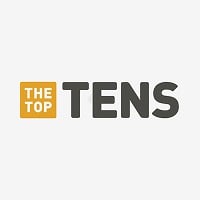 Switzerland, officially the Swiss Confederation, is a federal republic in Europe . It consists of 26 cantons, and the city of Bern is the seat of the federal authorities . ...read more.
18
Barbados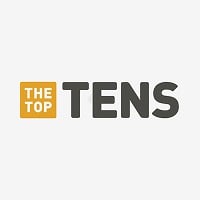 19
Panama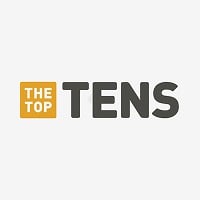 Panama, officially called the Republic of Panama, is a country in Central America situated between North and South America.
20
Nicaragua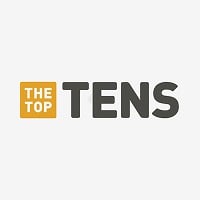 Nicaragua, officially the Republic of Nicaragua, is the largest country in the Central American isthmus.
PSearch List
Recommended Lists
Related Lists

Greatest 60s and 70s Singers and Bands

Countries With the Best Bands
Top Ten Korean Singers and Bands

Best Rock Bands / Singers of the 21st Century
List Stats
3,000 votes
55 listings
7 years, 204 days old

Top Remixes (7)

1. United States
2. United Kingdom
3. Canada
NvGNick

1. France
2. Senegal
3. Belgium
AWADA

1. United States
2. United Kingdom
3. Germany
Shake_n_Bake13
View All 7
Posts
Error Reporting
See a factual error in these listings? Report it
here
.