Countries With the Best Singers and Bands
1
Philippines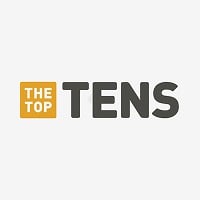 The Philippines was established in March 16, 1521 and named in honor of a Spanish King whose name is King Philip of Spain II. It is located at Asia, specifically at Southeast Asia. The capital is Manila. 89% of the people there currently are native, while 11% of people there are foreigners.
The PHILIPPINES is indeed the country to beat in terms of VOCAL POWERHOUSE! Even the ordinary residents know how to sing and are actually not out of tune! As early as 2-year old, men and women, young and old, from hip hop, pop, rock, ballad, RnB, soul, upbeat, rap, etc., -a FILIPINO can really SING! The MUSIC CAPITAL of ASIA is... The PHILIPPINES!
There are many really good singers in the Philippines, and also all over the world, but the Philippines have powerful belters, and balladeers. The Philippines and other countries are just over looked by autotuned singers. Many filipinos are great at singing.
That's write the Philippines has a best singer all around the world
Indeed Philippines has the best voices in the whole wide world and I'm not saying this because I'm a Filipino. But many of our singers have been world renowned and have been recognized around the globe in every culture, in every genre I.E. lea Salonga of Les Miserables and Miss Saigon(Broadway), The Philippine Madrigal Singers who are well-known in the world of choral music for their unique style of singing while sitting in a semi circle but are still able to produce amazing harmonies and extreme dynamics that most standing choirs cannot execute well, also they are first choir in the world to win the European Grand Prix for choral singing twice (2007 & 1997), and lastly but definitely not the least, CHARICE PEMPENGCO, "The Most Talented Girl in the World." -Oprah.
2
United States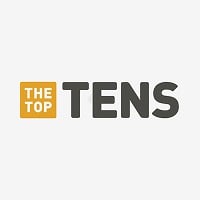 The United States of America, or the U.S.A. for short, is a federal republic composed of 50 states, 48 of them are contiguous states. There are two other states, Alaska and Hawaii, which are north and south of the contiguous states, respectively. The United States declared its independence from the ...read more.
Well, USA have the famous singers, but compare to Philippines, Filipino singers can perform live without the help of autotune, if you don't believe then watch THE VOICE KIDS Philippines, and you will found out that even the kids in the Philippines are better than the other famous singers in USA that is older.
Well for me, I think they base it NOT on how many famous singers you have, I think it was voted for how many people can sing in that country...Filipinos are indeed very good when it comes to singing, Philippines is very rich in music Culture... Almost every filipino can sing and some of them are really2 good.. I would say 8-10 filipinos can sing..Try to walk on the streets of manila, you will hear good voices, even 2 or 5 year old kid on the street can sing like pro... - Frank916
USA is have a good singers but Philippines is the land of the singers in the world.
They are just FAMOUS around the world that's why many people realized US will be on top. And in terms of voice quality, they are lack, sometimes autotune compared to Philippines where they never use any technical voice tune. P.S I'm canadian.
3
United Kingdom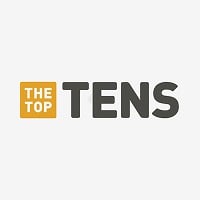 The United Kingdom of Great Britain and Northern Ireland, commonly shortened to United Kingdom, UK or Britain is a Sovereign State located of the Northwestern coast of Europe. It is a Parliamentary Constitutional Monarchy currently lead by Monarch Queen Elizabeth II and its current prime minister is ...read more.
The UK has by far much better modern singers than any of the other countries on this list.
Italy has by far the best classical singers in the world.
There are very few philipino singers famous worldwide, the US has a lot of somewhat boring pop singers, a few good bands, but Britain is king, we don't just produce dull pop we have punched above our weight in all genres and definitely have the best rock bands
QUEEN! That's all that needs to be said... The greatest band on the planet... EVER! Most talented, most awesome, most eclectic, and absolutely the most phenomenal band ever to grace the Earth! Ever! QUEEN will always be the very BEST! They sound totally new, fresh, relevant, and oh so Timeless! Never old / stale / dated or boring like a lot of others. Every song is so different from any other. No 2 sound even similar. They're so completely diverse, from the intensity of Stone Cold Crazy and Dead On Time to the loveliness of Love Of My Life and Save Me, there is something for everyone. QUEEN is truly jaw-dropping AWESOME, w/ 4 of the most talented musical geniuses ever, symbiotically weaving their brilliance in a treasure trove of sheer ecstasy!
QUEEN!
Let's be honest, most people from the USA are controversial Pop artits (intentional pun) who can't sing more than a few lines, or who can't write a song of more than a few lines.

Of course, you can't miss out on the greater bands or artists like Michael Jackson, but they only make up 5% of the American artists; compare that to the large majority of hard-working and well-singing English artists.
4
Canada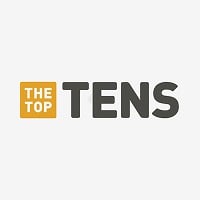 Canada is a country in North America that is next to the United States, and it's the 2nd largest country in the world by area (size is 9.985 million km²). This country has 10 provinces, and 3 territories. Canada became a dominion on July 1, 1867. Its 10 provinces are: Ontario, British Columbia, Quebec, ...read more.
"There are so many" no mate you listed 4 people
Three Days Grace!
Celine Dion and Michael Buble
*Sigh* Canada has Michael Buble...
5
Sweden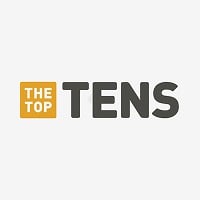 Sweden, officially the Kingdom of Sweden, is a Scandinavian country in Northern Europe. ...read more.
Come on guys!
Children of Bodom, Yngwie J. Malmsteen, Jerusalem, Arch Enemy, Europe, Meshuggah, Blindside, Opeth... - rock2metal
Dark Tranquillity, In Flames, and At the Gates
We have best songs, and singers! We won ESC 6 times
Sweden had Jenny Lind. And Abba
6
Australia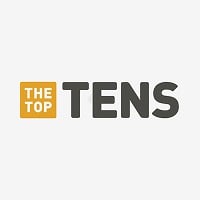 Australia, officially known as the Commonwealth of Australia, is a country comprising the mainland of the Australian continent, the island of Tasmania, and numerous smaller islands. Australia has a very warm climate and is very dry. The country's official language is English.
Well AC/DC over 90 million albums sold. The Bee Gees over 80 million albums sold, Olivia Newton John 30 million albums sold. These 3 artists started there recording career in Australia. But other Australian music exports INXS, The Little River Band, Kylie Minogue, Men At Work have all sold over 20 million albums world wide... Some more Silverchair over 10 million albums sold, John Farnham, Jimmy Barnes ( solo ) & Cold Chisel "combined "and country singer Slim Dusty over 6 million album that all good for a country of 24 million people
I love sia!

Australia should be at the top 4
Name 1 German singer and you can't really say any Swedish other than Zara Larson
Ah yes! Australia has really good singers there too!
7
Germany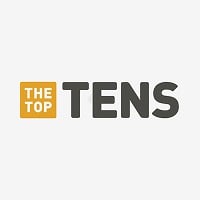 Germany was formally united in 1871 under the initiative of Bismarck with King Wilhelm of Prussia as emperor. The previous 'Holy Roman Empire', basically a continuation of the empire of Charlemagne/Karl der Grosse was dissolved in 1806. ...read more.
I am surprised this is not first. After all most classical composers came from Germany. Besides they have a nice, strong voice filled with accent
It is the first place
Voice kids Germany. That's all
They are strong singers
8
France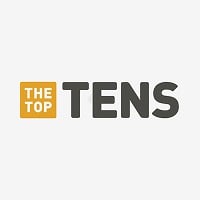 France, officially the French Republic, is a sovereign state comprising territory in western Europe and several overseas regions and territories. The European part of France, called metropolitan France, extends from the Mediterranean Sea to the English Channel and the North Sea, and from the Rhine to ...read more.
France Have the best singers!
Daft Punk, Phoenix, Air, Serge Gainsbourg, Supreme NTM, Edith Piaf, M83, Justice... France has a few good musicians
Zaz is one of best female singers in the world
Carmen opera from the French composer Bizet, is the most played in the world.
From Bizet to Daft punk passing by Edith Piaf and the French RAP (2nd in the world behind USA), France should be higher.
9
Belgium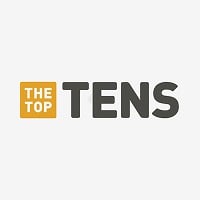 Belgium, officially the Kingdom of Belgium, is a country in Western Europe bordered by France, the Netherlands, Germany and Luxembourg. A small and densely populated country, it covers an area of 30,528 square kilometers (11,787 square miles) and has a population of more than 11 million.
10
Finland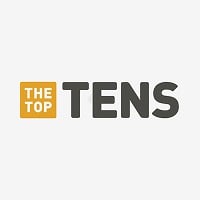 Finland, officially the Republic of Finland, is a sovereign state in Europe. It has a capital of Helsinki and got independence from the Soviet Union after WWI.
Finland has to be in the TOP 10! - Apocalyptica, Finntroll, Korpiklaani, Negative, Children Of Bodom, Hanoi Rocks, Nightwish...
The angriest songs and they rock
The Contenders
11
Norway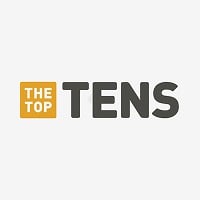 Norway, officially the Kingdom of Norway, is a sovereign and unitary monarchy whose territory comprises the western portion of the Scandinavian Peninsula plus the island Jan Mayen and the archipelago of Svalbard.
12
New Zealand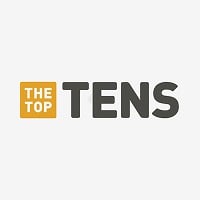 New Zealand is an island country in the southwestern Pacific Ocean. ...read more.
NZ singers are amazing! Such soulful tunes, I'm glad it's at 8th, but we need it higher!
Get NZ up the list! So many great singers!
New Zealand has so many great country singers and songwriters, like Lorde and Brooke Fraser. Most people in NZ write their own songs, or sing great songs in new ways
I don't understand why New Zealand is so far down when it rightfully should be up there at the top. Most people in NZ can sing and that's no exaggeration. The Maori culture has a big music influence. There's not a soul in NZ who doesn't know at least 2 people in their own family that can sing
13
India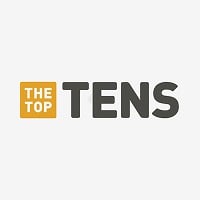 India, officially the Republic of India, is a country in South Asia. It is the seventh-largest country by area, the second-most populous country (with over 1.2 billion people), and the most populous democracy in the world. Its capital is New Delhi. Some other major cities are Mumbai, Chennai, and Ahemdabad. ...read more.
India is the country where music born. There is nothing like Indian classical Music.Anyone who listen Indian music will fall in love.
Yes, K.S. Chithra makes India proud
K. S. Chithra is correct example
India is top 10 on here just for its singers but India does not excel in terms of bands. Bands are not a thing there only singers are worshipped and revered. Bands are not popular, people make their mark by singing in Bollywood songs and doing solos on YouTube etc, that is popular there not bands.
14
Senegal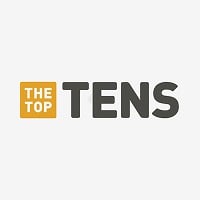 Senegal (French: Sénégal), officially the Republic of Senegal (French: République du Sénéga), is a country in West Africa . Senegal is bordered by Mauritania in the north, Mali to the east, Guinea to the southeast, and Guinea-Bissau to the southwest . ...read more.
15
Denmark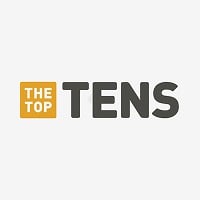 Denmark is a Scandinavian country in Europe. The southernmost of the Nordic countries, it is south-west of Sweden and south of Norway, and bordered to the south by Germany.
16
Lebanon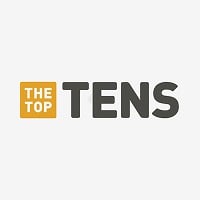 Lebanon was established in 1920 and gained its independence in 1943. For a couple of years it has lacked a president; yet, on October 31st, 2016, it got president Michel Aoun . It is known as the Phoenix of the world since it has sunken under the ocean and has been destroyed by wars 7 times . In advance, ...read more.
Mika is the best
17
South Korea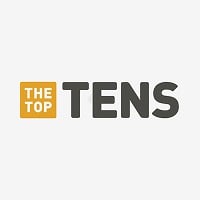 South Korea, officially the Republic of Korea, is a sovereign state in East Asia, constituting the southern part of the Korean Peninsula.
What the hell?! Only 17th place!?!?!?!? I completely disagree with this. Have you heard South Korean singers? They have such beautiful vocals.
SOUTH KOREA SHOULD BE #1 they have one of the most talented people from Asia in K-Pop it's so diverse K-pop world domination!
This is so biased. Who the hell did this research! I disagree with South Korea being 20th. There are so many more strong singers in South Korea than even America OR UK, but as most of South Koreans don't sing in English and the fact that South Korean music isn't marketed globally, you can't really benchmark Korean music. What the West is exposed to is a tip of the iceberg. Even some of the world's best musicians are South Korea. South Koreans are extremely tenacious and don't settle for mediocre as a nation. There is so much competition and don't keep up with producing music regularly you just don't make it in South Korea. Hence most of Korean artists study music and singing and are way better than Americans who don't know technique. Phillipianions I do believe probablly have natural talent but here again, its because they sing English songs. I have watched singing competitions and how many are really good in America and UK. You can really count on your fingers Watch South Korean ...more
Some amazing singers are from Korea, search up Ailee, Hyorin and Eunji. There are so many that no one knows about. Even though some people say that they are all girl or guy groups, there are still amazing and talented singers. Of course, some get into the group with only looks but look at Winner or Big Bang. In both groups, they actually compose and write their own songs.
18
Netherlands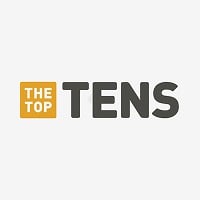 Just watch the voice of holland and you'll understand!
We have the best dj's who are known world wide and a lot of the shows the have in other countries begun in the netherlands example: voice of...
Just here a whole Dominique Van Hulst (Do), she is really good.
Best DJ's For the last decade
19
Ireland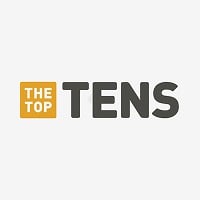 Formed in 1916 after the Easter uprising, Ireland is a small country with a population of roughly 5 million.
Ireland singers has different voice compared to how they sing if you get what I'm saying
ENYA

(Vote this comment if you love Enya)
So many good singers here
Where's Thin Lizzy & Black 47?
20
Pakistan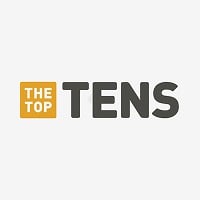 Pakistan was established in 1947 and is located in South Asia. Islamabad is the capital city of Pakistan. Karachi, Lahore and Peshawar are other major cities of Pakistan. Urdu and English are official languages of Pakistan. World's second highest peak (K-2) and ninth highest peak (Nanga Parbat) are ...read more.
This is true. Bands were popular during the 90s and around that period Pakistan pop scene was flourishing. At present I think looking at everything Pakistan has to offer they have definitely made their mark and done justice to music that Pakistan always excelled in. Bands are very much alive in Pakistan. I wish the world could give Pakistan a chance of listening to their music too
Are you kidding Pakistani singers are actually the best, I don't like being bias because I haven't checked out some of the countries that are top on here but in this case Its Pakistan that's underrated. NFAK would have performances where English people would go to see even! And we need more of that today because Pakistani classic music is the best. And they are just killing it in every genre of music if I'm honest but sometimes there's such low exposure well, because its Pakistan. And that's sad.
No Pakistani singer is the same, each has own singing abilities but every one of them are bloody great at what they do. Pakistani music in general is one of the best in the world when you look past language difference, its amazing.
Pakistani singers are really Best, Indian and Pakistan Music is almost same But Pakistani singers are famous in India Because of their unique style.
21
Colombia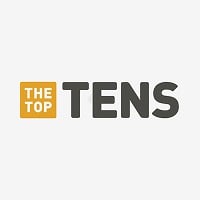 Colombia, officially the Republic of Colombia, is a country situated in the northwest of South America, bordered to the northwest by Panama; to the east by Venezuela and Brazil; to the south by Ecuador and Peru; and it shares maritime limits with Costa Rica, Nicaragua, Honduras, Jamaica, Dominican Republic ...read more.
Shakira people! Also Juanes and every singer of urban music is somehow related to them, I believe they need bigger appreciation
The best should be in first
Colombia has Shakira the maximum Latin American female artist, and Juanes the top male artist with most Latin Grammys. Also rising stars are J Balvin, Maluma, & Karol G.
22
Japan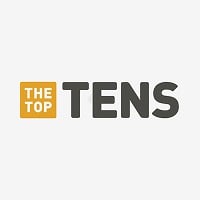 Japan is an island country in East Asia in the Pacific Ocean. It lies off the eastern coast of the Asia Mainland (east of China, Korea, Russia) and stretching from the Sea of Okhotsk in the north to the East China Sea and near Taiwan in the southwest. ...read more.
Songs in the Anime are great! I listen to them everyday! Haha
I'm from Japan and I love there singing especially AKB48 and HEY! SAY! JUMP!
I like anime music
Some music give me motivation
23
Switzerland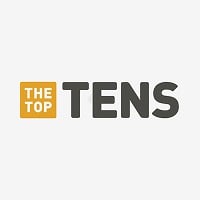 Switzerland, officially the Swiss Confederation, is a federal republic in Europe. It consists of 26 cantons, and the city of Bern is the seat of the federal authorities. ...read more.
24
Barbados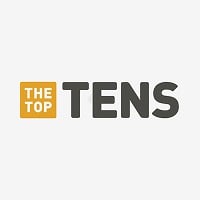 Rihanna
25
Scotland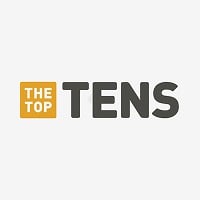 Scotland is a country that is part of the United Kingdom and covers the northern third of the island of Great Britain. Scotland is the most mountainous, and least densely populated country in the United Kingdom.
26
England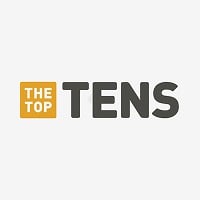 England, previously the Kingdom of England, is a constituent country of the United Kingdom along with Scotland, Wales and Northern Ireland. ...read more.
27
Russia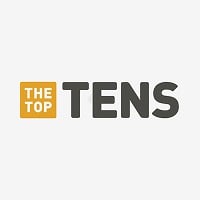 Russia, known as the "Russian Federation", was formed on Dec 25, 1991. It is located mainly in Asia, while a portion of it remains in Europe. The capital and largest city is Moscow, followed by Saint Petersburg in terms of population. The country primarily speaks Russian, a Slavic language. ...read more.
Makarevich, Tsoi, Shevchuk, Malinin, Krug, Gazmanov, Slutskiy, etc.
28
Trinidad and Tobago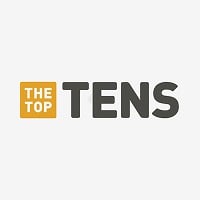 Trinidad and Tobago, officially the Republic of Trinidad and Tobago, is a twin island country situated off the northern edge of South America mainland, lying 11 kilometres just off the coast of northeastern Venezuela and 130 kilometres south of Grenada.
Where is that?
29
Italy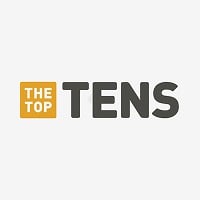 Italy, in italian Repubblica Italiana, is a unitary parliamentary republic in Europe. ...read more.
No singers in the world compare with the greatest singers of all time and they come from Italy or have Italian heritage. They're in a league of their own.
Ariana Grande is a famous singer who has been successful. She is italian.
Only 2 words... LUCIANO PAVAROTTI!
30
Indonesia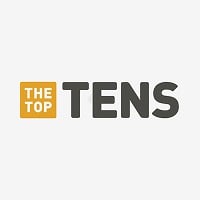 Indonesia, officially the Republic of Indonesia, is a country in Southeast Asia. Ruled by the Dutch for over 300 years and Japan for 3 years and 6 months, the country gained independence in 1945, or exactly in 17th August 1945. Jakarta is the capital city, located in the island of Java. Major languages ...read more.
AGNEs MO

(Vote this comment if you love Agnes Monica)
JKT48!
Francisca Saraswati Puspa Dewi
Natalia
Ni Made Ayu Vania Aurellia
Alicia Chanzia Ayu Kumaseh
Melati Putri Rahel Sesilia
Desy Purnamasari Gunawan
Ayana Shahab
Eve Antoinette Ichwan
Violeta Burhan
Celine Tan Zhi-Hui
Viviyona Apriani
Cindy Hapsari Pujiantoro Putri
Cindy Dea Yuvia
Frieska Anastasia Laksani
...And many more members you can truly meet! - VNTMFans
31
Turkey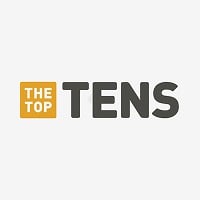 Turkey, officially the Republic of Turkey, is a transcontinental country in Eurasia, mainly in Anatolia in Western Asia, with a smaller portion on the Balkan peninsula in Southeast Europe. Turkey is bordered by eight countries with Greece and Bulgaria to the northwest; Georgia to the northeast; Armenia, ...read more.
The average everyday person is blessed with a beautiful powerful voice. Almost all of them. Literally. Turkish people have great singing genetics.
32
Greece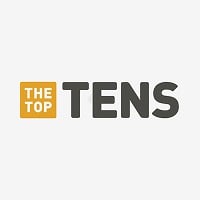 Greece, officially the Hellenic Republic, also known since ancient times as Hellas is a country located in southeastern Europe.
They have perfect voices
33
Spain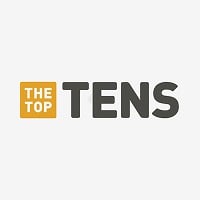 Spain, officially the Kingdom of Spain, is a sovereign state largely located on the Iberian Peninsula in southwestern Europe, with archipelagos in the Atlantic Ocean and Mediterranean Sea, and several small territories on and near the north African coast.
34
Mexico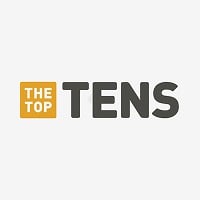 Mexico, officially the United Mexican States, is a federal republic located in North America. The country is located between the U.S. and Central America, and is known for its Pacific and Gulf of Mexico beaches and its diverse landscape of mountains, deserts, and jungles.
Mexico has great talent too!
This should be in the top
Mexico has some of the most vibrant and enthusiastic music from around the world, and also have some of the best vocalist i've ever heard, Juan Gabriel Jesus, Vicente Fernandez, Pedro Infante, etc. can give you goosebumps from the passion of their voice.
35
Vietnam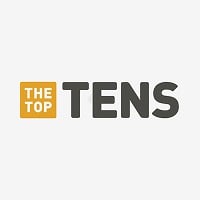 Vietnam, officially the Socialist Republic of Vietnam, is the easternmost country on the Indochina Peninsula in Southeast Asia.
My Tam, Phuong Vy, Dong Nhi, Thuy Chi, Min, Toc Tien, Ho Ngoc Ha & Son Tung M-TP, The new-generation V-Pop royalties are here to rock the global stage!
I don't know about new singers, but the singers from 1980s to 2000s are no doubt the best when it comes to traditional music (i.e. xuan que ta, mua xuan dau tien, duyen phan, etc)
Anh Khang, Pham Tan Khang, Vu Cat Tuong, Noo Phuoc Tinh & Ong Cao Thang, Thao Trang, Duy Khanh, Khanh Ly, Le Toan, and so many singers from Vietnam never ever give up to be on top of the world stage!
36
Egypt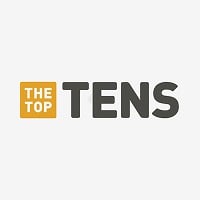 Egypt, officially the Arab Republic of Egypt, is a transcontinental country spanning the northeast corner of Africa and southwest corner of Asia, via a land bridge formed by the Sinai Peninsula.
Om Kalthoum
37
Lithuania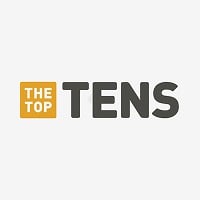 If you haven't heard lithuania sing you better do right now because lithuania are good at singing.
38
Bangladesh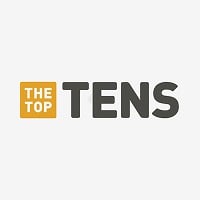 Bangladesh, on the northern coast of the Bay of Bengal, is surrounded by India, with a small common border with Myanmar in the southeast. The country is low-lying riverine land traversed by the many branches and tributaries of the Ganges and Brahmaputra rivers.
The best too feel
39
Portugal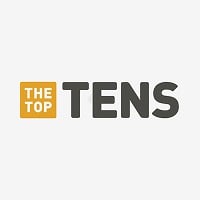 Portugal (est.1152), officially the Portuguese Republic, is a country located mostly on the Iberian Peninsula in southwestern Europe. It is the westernmost country of mainland Europe, bordered to the west and south by the Atlantic Ocean and to the north and east by Spain. Its territory also includes ...read more.
40
Iceland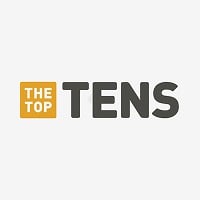 Iceland, also called the Republic of Iceland, is a Nordic island country between the North Atlantic and the Arctic Ocean.
I listened to the Faroese sing, and they tend to even oppose the Philippines with their unique voices! Any nordic country is AMAZING!
41
Nepal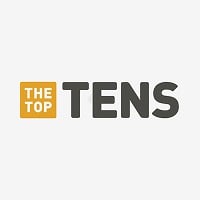 Nepal, officially the Federal Democratic Republic of Nepal, is a sovereign state located in South Asia. ...read more.
42
South Africa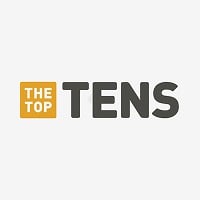 South Africa, officially the Republic of South Africa, is the southernmost sovereign state in Africa. It is bounded on the south by 2,798 kilometers of coastline of Southern Africa stretching along the South Atlantic and Indian Oceans, on the north by the neighbouring countries of Namibia, Botswana ...read more.
Even though the artists are not famous around the world but they have the best vocals ever
MIRIAM STOCKLEY

In Fact, She is the voice of Adiemus (NOT enya, see Wikipedia)
(Vote this comment if you love this song>> "Karl Jenkins - Adiemus")
43
Estonia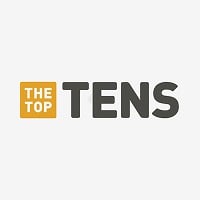 Estonia has produced several Unique and Mesmerizing singers such as Kerli and should be recognized on this list.
44
Bosnia and Herzegovina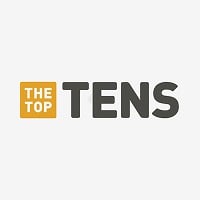 Bosnia and Herzegovina, sometimes called Bosnia-Herzegovina or Bosnia & Herzegovina, abbreviated BiH or B&H, and, in short, often known informally as Bosnia, is a country in Southeastern Europe located on the Balkan Peninsula.
45
Slovenia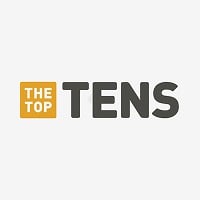 Slovenia, officially the Republic of Slovenia, is a nation state in southern Central Europe, located at the crossroads of main European cultural and trade routes.
As a stereotype, many resident of Slovenia say that they are quite good at singing
46
Moldova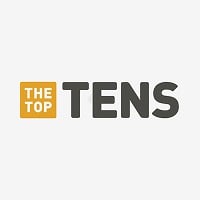 Moldova, officially the Republic of Moldova, is a landlocked country in Eastern Europe, bordered by Romania to the west and Ukraine to the north, east, and south.
47
Panama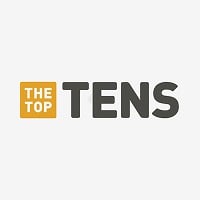 Panama, officially called the Republic of Panama, is a country in Central America situated between North and South America.
48
Nicaragua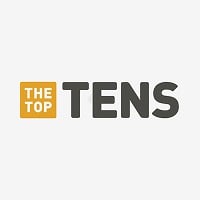 Nicaragua, officially the Republic of Nicaragua, is the largest country in the Central American isthmus.
49
Vatican City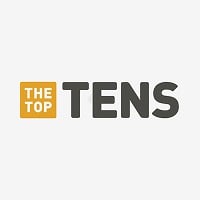 Vatican City, officially Vatican City State or the State of Vatican City, is a walled enclave within the city of Rome. It is the smallest nation on Earth, and is the headquarters of the Roman Catholic Church.
Pope got bars
50
China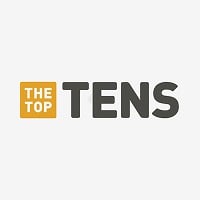 China, officially the People's Republic of China, is a sovereign state in East Asia. It is the world's most populous state, with a population of over 1.388 billion. It was established in 1949 by Chairman Mao, the president of the communist party. Its capital is Beijing. The major cities are Shanghai, ...read more.
PSearch List