Top Ten Dancers In Asia
1
Ohno Satoshi
His dancing is very beautiful. It is looks like dancing in weightlessness.
Ohno's dance skills are extraordinary and exceptional. Say, if you pause his dance video by each nanosecond, you will find he poses perfectly and beautifully in every single frame. And he will make you think he can control the gravity. Yes, he defies it! Lol
I was really surprised when I saw his solo dance performance at YouTube. Check it out "TOP SECRET" on YouTube. His dance is so elegant. I LOVE ARASHI! I LOVE SATOSHI!
His dancing is very beautiful and his arms and legs are supple. His voice is also great! You should see his dance right now! I love ARASHI!
2
Miura Daichi
This guy should be the number 1. He is the choreographer of his own songs.
Daichi is the best entertainer in Japan at least. He is gifted.
He is awesome
He is the one we should know, right now!
3
Bisma
The best dancer of Indonesia...
Because, Bisma was the greatest dancer in Indonesia and Bisma is a very charismatic dancer..
Bisma Karisma is a very charismatic and energic dancer Indonesia.
He is The Charismatic Dancer..
4
Eunhyuk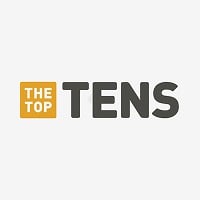 Lee Hyuk-jae, better known by his stage name Eunhyuk, is a South Korean singer-songwriter, dancer and actor.
Eunhyuk is the best dancer!
Because eunhyuk oppa is the best
Eunhyuk Oppa the best!
His dance is very very col!
5
Agnes Monica
I love agnes monica... She' powerful of dance, energik, sexy & smart... Love @agnezmo...forever
Because she is cool
She is the real singer, dancer, producer, actress, designer, she always total to do her career.
She is dancer total n smart
6
Margareth Angelina
She has a good skill in dance. So no wonder she's become a leader dance in Cherrybelle Indonesian girl band
Margareth Angelina is Beautiful and talented :D
In addition she is beautiful, she really has a very good dance skills.
Wow,.. Margareth Angelina,
She was remarkable in the affairs of dance
7
N. T. Rama Rao Jr.
He is only the hero who will perform any type of dance...
NTR is the One and Only Dancer in the world, who could perform Classical & Western perfectly
He is amazing dancer. He can dance classical or western or any type.. The only hero in India can do like.
Indian one and only finest dancer ( excluding choreographer). He can perform classical, Western, mass perfectly. INDIAN SINGLE TAKE ARTIST
8
Kim Hyo Yeon
I will always stand by this girls dancing skills she's incredible. She can do hip hop, ball room, cha cha to even robotics and as far as ballet. Hyounnies will always support you my beautiful girl. The day you were born the world got brighter
She is the best dancer
Hyoyeon is the best dancing queen
You're the best unnie. I love you
9
Sneha Kapoor
The best dancer I have ever seen
10
Allu Arjun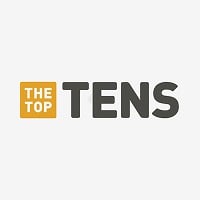 Allu Arjun is an Indian film actor who primarily works in Telugu cinema. After playing as a child artist in Vijetha and as a dancer in Daddy, Arjun made his adult debut in Gangotri. Arjun then appeared in Sukumar's debut film Arya.
His dance is like circus feats no Grace at all
More than dance he does gymnastics
He shoes the expressions during dance at a whole new level, as if he is not struggling to perform a difficult step but more like enjoying it.
He can perform extravaganza in dance best dancers in india natural perform the dance in stylish manner
The Contenders
11
Aiswarya Rai
Aishwarya her dancing skill is so gorgeous
Aishwarya of course
12
Gigi
She's a good dancer.
13
Yuya Matsushita
If you focus on his dance skills, he's very good.
I love how precise his dancing is. And he keeps on improving which is why I never get tired of him.
His gorgeous looks, long legs and arms, sexy moves and angelic voice make him like an Asian version of Michael Jackson.
An overwhelmed talented young man
. - URen
14
Mahesh Babu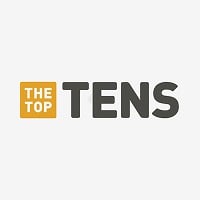 Mahesh Babu is an Indian actor, producer, media personality, and philanthropist known for his works in Telugu cinema.
He is a great human being and perfect actor no words we can explain about him. He is a god of his fans. Most handsome hero in India
Mahesh babu the great human being
Mahesh babu does not dance that great but he is superstar
He is one the greatest actors of India
15
Chiranjeevi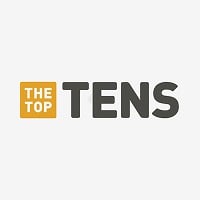 He is the first Indian who started really dancing in movies He is the uncrowned KING of Indian cinema.
Megastar dances like no one in this world...super grace always
I think this generation not know about chiranjeevi dance
His grace while dancing is above all... No one can match it
16
Firly Firlana
Ayo dukung bang firly
He is a good street dancer. So sexy and I like it.
No one can match in the world to megastar chiru he is the father n everything of Dance.
THAT IS MEGASTAR
MEGA GRACING
MEGA LOKKING
MEGA STYLING
Sexy Firly, when he start to dance my heart was beating faster than usually. He is a good dancer.
17
Prabhu Deva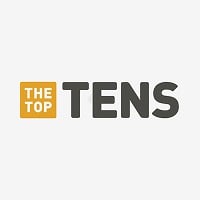 The best choreographer, dancer and dance teacher in Indian movies.
Of course he is the best dancer, but many are unaware of him as he is interested in teaching many rather than him performing and gaining attention. He is an inspiration to many great dancers from India.
Prabhu Deva you r India Michal Jackson in dance
Really best dancer of all time in Indian film industry
18
Shantanu Maheshwari
His dance is like a flowing river which has no boundaries but its serene.
A wonderful dancer fit to be in top 20
19
Raghava Lawrence
He is also one of good dancer in India
He is a good person
He is the dance master...
Oh God! His dance!
20
Akhil Akkineni
Debut top dancer in India
Best dancer no dought
No grace in her dance
With his first movie itself he did dance at peak level
21
Sridevi Kapoor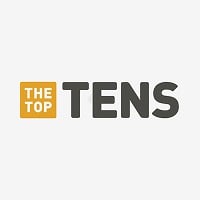 Sridevi Kapoor was an Indian film actress who worked in Tamil, Telugu, Hindi, Malayalam and Kannada films. She died in 2018.
22
Hrithik Roshan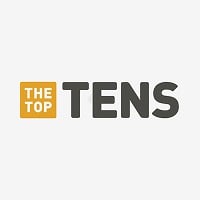 In India NTr and hrithik are best dancers
Hrithik is the best dancer in India
The most graceful dancer who does very tough steps with so much ease.
The one and only dancer is India, who can dance with grace, style and ease as well as the megastar chiranjeevi.
23
Nandamuri Balakrishna
Good energy if get best choreographer
Balakrishna dances without bothering about his age...At his present age he is doing THE BEST...BALAYA ROCK'S
Now his age was 56 but he still dance like new generation actors
Yes.. He is the best dancer in Asia..
24
Lee Junho
He managed to beat 6500 contestants from the audition in JYP entertainment
25 Sunil
26
Madhuri Dixit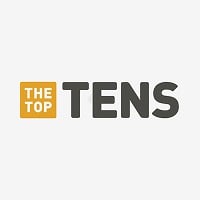 Madhuri Dixit, also known by her married name Madhuri Dixit Nene, is an Indian actress who is known for her work in Hindi cinema.
Madhuri Dixit is the most graceful dancer in the whole world.
Madhuri is no. 1
Where the hell are her fans keke
I like her dancing and acting
27
Vijay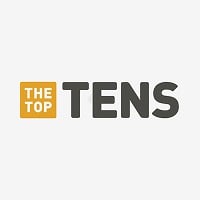 Joseph Vijay, better known mononymously as Vijay, is an Indian film actor and playback singer who works in Tamil cinema and his films dubbed into Telugu, Hindi, Malayalam and Mandarin Chinese. He is one of the highest paid actors in Tamil cinema.
Vijay is officially the best dancer and best actor I've watched nearly all his movies and I'm only 8
HE can just ease into the type of dance whatever kind of style it is he can just move his body with grace and style
He is one of the best Dancers.
He is 40+ But Still He Dances Better than Youngsters!
28
Ram Charan Teja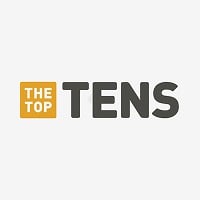 In every movie every song he performed Josh steps, my favorite is RuN song
Charan dances with grace and style
He has full of grace in his dance after chiranjeevi sir
He can dance easily
29
Shakti Mohan
She should be in Top 20 as a dancer.In the list of top 20 most of them are actors,they even don't know much about dance.
"She is one of the most graceful,beautiful dancer.
Her techniques,physical expressions during dancing is fabulous.There are so many fans of her in UK and I am one of the biggest fan of her"-EMMA WATSON.
She is the DiD winner but she is not seen in top 20! That's really bad.
She is the most beautiful dancer I have ever seen.
30
Namie Amuro
The best singer, dancer, actress and model in Japan. The beautiful woman and excellent mother. As the best international singer and dancer. Fashion icon in Japan.
Good Vocals+Good Dancing=Perfect Combo, also she is beautiful!
31 Harihar Dash
32
Puneeth Rajkumar
Number 1 dancer in Sandalwood
33 Remo D'souza
34
Ram Pothineni
One of the best dancers
Best dancer of youth in ap
Ram! dance ka bomb!
35
Jungkook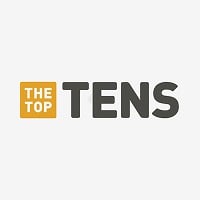 Jeon Jung kook was born in Busan, September 1 1997. His nationality is South Korean. HIs favorite number is 1. He is known as a South Korean idol singer, singer-songwriter, dancer, composer and producer. JK Favorite color is Red, Black, and White. He think express color of Hip Hop is Black and Red. ...read more.
He is like the wind he flows with rhyme. BeST.
I LOVE YOU JUNGKOOK
I love youuu... I know already his dancing skills r the best...wae he's so below in the list
Jungkook is definitely a great dancer! Did not know someone can dance so well at such age. He has a soothung voice too. Golden Maknae! He has great future 👍🏻
36
J-Hope
Best dancer of the world
Best dancer ever love his dance and he is better then jungkook
He taught jungkook and jimin how to dance
I CHALLENGE YOU TO JUST STAND BESIDE JHOPE AND TRY DANCING...HE IS A TOTAL DANCE MACHINE
#KINGOFDANCE
37 Daichi Miura
38
Jung Yun-ho
He is very good
Yunho was the only Asian invited to the Michael Jackson tribut concert. So... There you go
39 Dharmesh Sir
40
Shahid Kapoor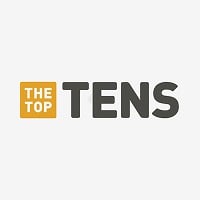 41
Exile
Exile a japanes band they are the Best dancer group in asia Perhaps in the whole world
42 Simbhu
43
Vrushika Mehta
A pretty his dance fit to be in top 25
44
Deepika Padukone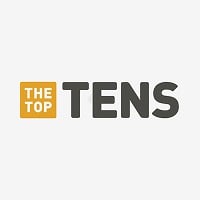 Deepika Padukone is an Indian film actress. She is one of the highest-paid Indian celebrities and is cited in the media as one of the nation's most popular and attractive personalities.
Her dancing is amazing! she is such a strong inspiring person! I love so much you shining star!
45
Mikhail Baryshnikov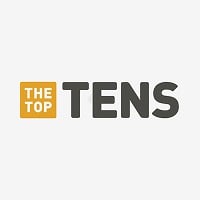 46
Kunwar Amar
He is an awesome dancer!
47
Ram Charan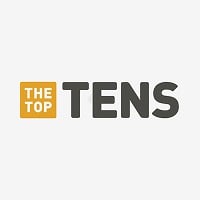 48
Soha Ali Khan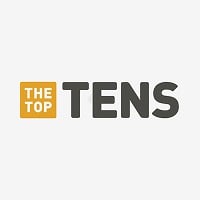 She is Pakistani best dancer
49
Lee Donghae
He so cool went he is dancing
50
Pawan Kalyan
One step is enough for his fans and they go crazy
Not only Reel Star He is the Real Star
If he just moves his leg it's like a 100 crore gift to his fans.He is the real STAR of Indian cinema
Worst dancer of Tollywood...but great human
PSearch List