America's Top 10 Greatest Food Cities
The American cities with the greatest quantity and quality of fine restaurants.

The Top Ten

1 New York City, New York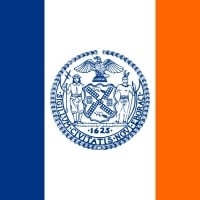 The City of New York, often called New York City or simply New York, is the most populous city in the United States. New York City is also the most densely populated major city in the United States.
New York, the best food town in the world, if I could permanently stick myself to Times Square, I would. I love it that much.
You will have your mouth watering when you walk to a restaurant in New York. New Orleans should be in 3rd. I live there myself. But let me ask, why is Dallas, Texas, in third? It should be in 23rd.
Half of the food people eat for dinner would not have been possible without NYC!
2
New Orleans, Louisiana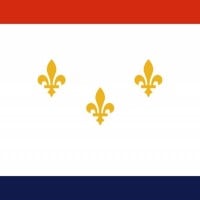 By far the best food in the U.S. The fancy restaurants are great, but also the hole-in-the-wall spots may be even better. The flavor and love that is cooked into this Creole city is to die for. The seafood, po' boys, homemade beignets mixed in with the great atmosphere and some of the most humble people make this not only my favorite city but also it has the food to go with it!
No other city has genuine Creole cuisine. And no, that doesn't mean deep-fried. #1, easy. Just ask all the people who come here for the Super Bowl and other major events - they'll tell you it's the best!
No brainer! America has only 3 cities that compare with Europe and Asia: New York, San Francisco, and New Orleans. New Orleans tops New York and Frisco because you can eat good pizza and Chinese food in New Orleans, but you can't eat good Cajun in New York or Frisco!
3
Chicago, Illinois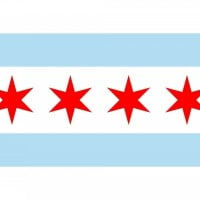 Chicago, officially the City of Chicago, is the third-most populous city in the United States. With over 2.7 million residents, it is also the most populous city in both the state of Illinois and the Midwestern United States. Chicago is considered one of the most important business centers in the world... read more
I live in New York. I am far from biased because I know that the best food in America doesn't automatically belong to the city in which you reside. New York has some decent food. But the best? No. True food aficionados know that the absolute best food in America belongs to a little Windy City that starts with a C, ends in an A, and in the middle is 'hicag'. Yes, my friends, Chicago has the best food, period. Whether it's pizza, thick or thin, burgers and fries, Italian beef sandwiches, or hot dogs, Chicago is where it's at.
Chicagoans don't know much about anything. They don't know about current events, politics, and they certainly know nothing about sports. One word... Cubs. But they do know food. All ethnicities are represented in Chicago in all its splendor. Gino's East is the best pizza place in the world (NYers can enjoy their paper-thin pies). Portillo's is unbelievable. The Mexican, Chinese, and Greek restaurants are great.
4
San Francisco, California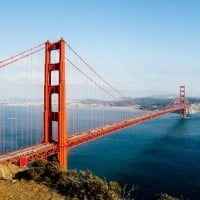 San Francisco, officially the City and County of San Francisco, is the cultural, commercial, and financial center of Northern California.
The sourdough bread made in SF is the best that I have ever tasted. The lore is that sourdough bread made in SF is better tasting because of its environs. Some of the best Northern Indian food I've ever tasted as well.
San Francisco has amazing food because it is so diverse and so many cultures bring their food.
Their Chinese food is good. My relatives, however, hated a Korean BBQ place in Oakland.
5
Dallas/Fort Worth, Texas
Lots of restaurants, even one on top of a tower that spins around so you can view the whole skyline of Dallas.
Best place for Mexican food. Except, of course, Mexico. Amazing food.
Meat lovers paradise! Best steak houses and BBQ joints.
6
Houston, Texas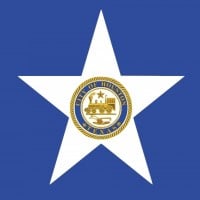 Houston is the most populous city in the U.S. state of Texas and the fourth most populous city in the United States, with a census-estimated population of 2.312 million in 2017. It is the most populous city in the Southern United States and on the Gulf Coast of the United States.
Extremely diverse! As a port city, there are influences from all over the world that come to Houston and stay here because of the food culture. The best kept secret in the country, as far as I'm concerned. And growing faster than anywhere else. Give it a shot!
Very diverse. People from all over the world and all over the nation have brought a great mix of food to this city. Especially great food choices inside the Loop. Don't forget Chinatown.
Extremely diverse, incredibly priced, excellent taste, and huge portions! Houston is also the fattest city in the U.S. That should tell you something.
7
Los Angeles, California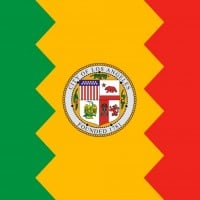 Los Angeles, officially the City of Los Angeles and often abbreviated as L.A., is the largest city in California. It has an estimated population of nearly 4 million, and is the second-largest city in the United States, after New York City, and the third-largest city in North America, after Mexico City and New York City. Los Angeles is known for its Mediterranean climate, ethnic and cultural diversity,... read more
Not as good as NYC, but I would give it the number 2 spot.
Read Jonathan Gold, then thou shalt understand.
I like the Vietnamese food from Little Saigon!
8
Philadelphia, Pennsylvania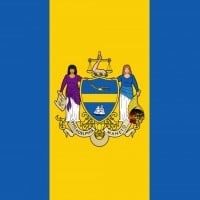 Philadelphia is the largest city in the Commonwealth of Pennsylvania and the sixth-most populous city in the United States, with an estimated population of 1,567,872 and more than 6 million in the seventh-largest metropolitan statistical area, as of 2016. Philadelphia is the economic and cultural anchor of the Delaware Valley region, located along the lower Delaware and Schuylkill Rivers.
Please -- get hold of yourself, people -- Philly food ROCKS. All around this town, it's a struggle to keep your waistline down. This town has such incredibly good food -- almost unfair to the rest of the country.

And our bread -- it's like a narcotic.
How is Philly not at least in the top three? Must be more of a vote for the city you "think" has the best food.
The most Irish city in America has more than just Irish food.

Plenty of Italian, cheesesteaks, soft pretzels, hoagies, and everything else.
9
Boston, Massachusetts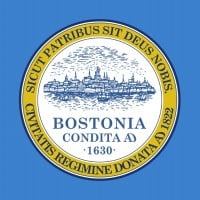 Boston is Massachusetts' capital and largest city. Founded in 1630, it's one of the oldest cities in the U.S.
Considering I've grown up in Boston, we should be above some of these other 'big' cities. We have such a variety in foods it's insane. From Chinatown, the North End, Latin American, etc. You name it, we most definitely have it.
Kind of ridiculous this is #11. I've been here a few times, and by far, it's one of the best experiences you will have, and I live in Philly. Undoubtedly, Boston >. Philly.
Visit Boston's North End for Italian, Southie for Irish Pubs, and Chinatown for Chinese. Very diverse city with lots of delicious options.
10
Austin, Texas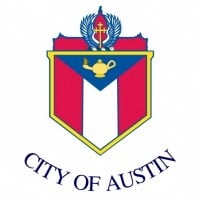 We have all different types of choices for BBQ, Tacos, Mexican Food, Asian Food, Coffee Houses, etc.
The Contenders
11
Portland, Oregon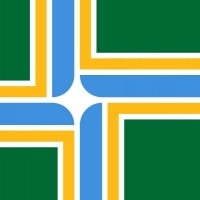 Portland is the largest city in the U.S. state of Oregon and the seat of Multnomah County. It is a major port in the Willamette Valley region of the Pacific Northwest, at the confluence of the Willamette and Columbia Rivers.
Farm-fresh and more micro-breweries putting out top-notch products than anywhere in the country. Portland won Food Network's prize and is found on most top ten lists.
Amazing diversity of farm fresh ingredients meets creative, inspired preparations at low prices. What's not to like?
12
Las Vegas, Nevada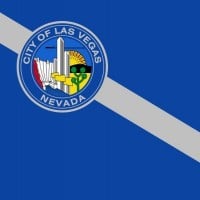 Las Vegas, officially the City of Las Vegas and often known simply as Vegas, is the 28th-most populated city in the United States, the most populated city in the state of Nevada, and the county seat of Clark County.
There's no limit to your dining options here! You can dine in just about every hotel you see. You can eat outside, inside, in a pyramid, even in Paris! Vegas will amaze you, so make your way down there!
Cheap buffets gave way to top-notch dining.
13
Seattle, Washington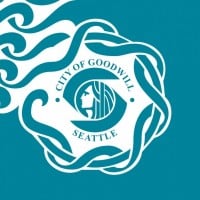 Seattle is a seaport city on the west coast of the United States. It is the seat of King County, Washington.
Northwest cuisine is contemporary, unpretentious, and always fresh. Also, Dungeness crabs and our local salmon are far superior to any East Coast equivalent. I'll give you people your lobster, but we'll stick with our own crab and salmon, thank you very much.
There is this food truck near my workplace, and their crab is the freshest I have tasted. They say that they get them from the harbor every few hours!
Seafood lovers' heaven. Fish so fresh, you feel like you caught it yourself.
14
Omaha, Nebraska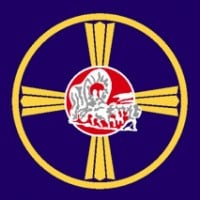 I'm biased because I live in Omaha, but there are so many diverse restaurants. Great affordable hole-in-the-wall eateries owned by locals. Just drive down Leavenworth!
Well, I'm biased 'cause I live in the area, but restaurants like La Casa, Lo Sole Mio, Jaipur, Brother Sebastian's, etc., are just great food.
Lots of choices, many are chains, but a great variety of independent ethnic places!
15
Baltimore, Maryland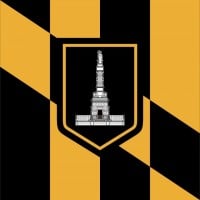 So many different types of food to choose from... Especially Maryland steamed crabs, my fave!
Baltimore has the best crabs and seafood because of the freshness of the Chesapeake Bay.
16
Buffalo, New York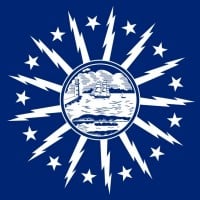 Buffalo is the second largest city in the U.S. state of New York and the largest city in Western New York.
You will never find another city in America that offers this many non-chain restaurants, and 90% of them are great. With a melting pot of world cultures all in one area, you can always find what your taste may be. And no other place on earth does wings like WNY.
If you love wings, you have to thank this city. Chicken wings were a garbage part of the animal. People didn't know what to do with them. Thanks to Buffalo, now chickens don't have enough wings! BUFFALO WINGS FTW!
I live here, food is great. We have great homemade Polish food and excellent Italian in Niagara Falls. Huge Little Italy. I suggest Micheal's on Pine Ave.
17
Albuquerque, New Mexico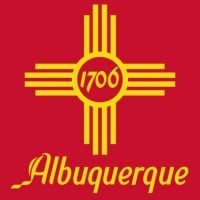 Situated in the high desert of New Mexico, Albuquerque is known for its unique Southwestern culture and stunning natural landscapes. The city hosts the Albuquerque International Balloon Fiesta, one of the world's largest hot air balloon events. Its Old Town area preserves Spanish colonial and Native American heritage, with adobe buildings and artisan shops. The Sandia Mountains offer outdoor enthusiasts... read more
Super hot spices in almost everything. What's not to love?
18
Charleston, South Carolina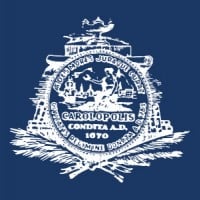 19
Kansas City, Missouri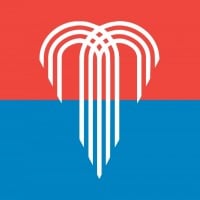 Best BBQ in the world. Hands down. Period. Best combination of sauce and perfectly prepared meats.
The best steaks and BBQ on the planet.
20
Honolulu, Hawaii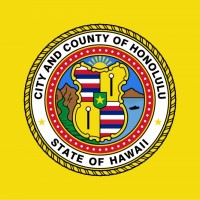 Honolulu is the capital and largest city of the U.S. state of Hawaiʻi. It is an unincorporated part of and the county seat of the City and County of Honolulu along the southeast coast of the island of Oʻahu.
21
Detroit, Michigan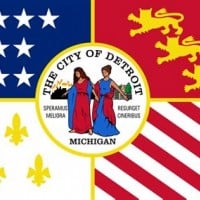 Detroit is the largest and most populous city in the U.S. state of Michigan. Located across from Windsor, Ontario, Canada on the Detroit River, Detroit had an estimated population of 672,662 in 2018.
Detroit is incredibly underrated when it comes to great food. Some of the best pizza and burgers anywhere. Plus, a myriad of choices for great ethnic foods!
The land of food trucks, markets, and street food!
Some of the best soul food in the U. S.
22
San Antonio, Texas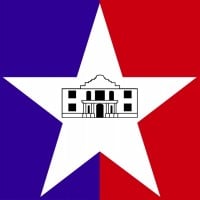 Best Mexican food, great food in general.
The best homemade anything in the world!
Want Tex-Mex? Gotta go here.
23
Memphis, Tennessee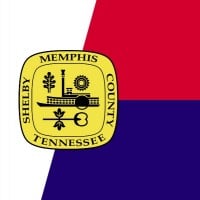 Memphis is a city located along the Mississippi River in southwestern Shelby County, Tennessee, United States.
Are you kidding? No possible way Memphis should be out of the top 10, if not top 5.
The city has the best BBQ and also has a lot of great home cooking restaurants.
24
St. Louis, Missouri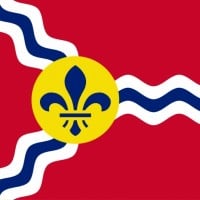 St. Louis is an independent city and inland port in the U.S. state of Missouri. It is situated along the western bank of the Mississippi River, which marks Missouri's border with Illinois.
Obviously, the Fritz's chain and the Fandango's chain in St. Louis should bring this to the top of the list!
25
Pittsburgh, Pennsylvania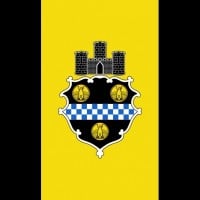 Pittsburgh is a city in the western part of the U.S. state of Pennsylvania and the second most populated city in the state.
There are actually some nice places to get a bite there.
PSearch List