Top 10 Video Game Villains
The Top Ten
1
Bowser - Super Mario Bros.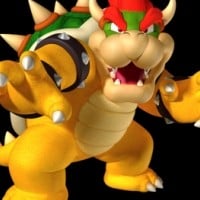 Bowser is the main antagonist of the Mario Bros. Franchise. From kidnapping Princess Peach to simply destroying a fun game between Mario and Friends in the Mario Party spinoff series, this king of the Koopas has set up a certain hatred towards himself amongst the large cast of Mario Characters. He first appeared in the 1985 popular videogame, Super Mario Bros., in which he was responsible for kidnapping Princess Toadstool (more commonly known as Princess Peach), which was released in Arcades and on the Nintendo Entertainment System (NES) Videogame System.
Bowser is not just my favorite villain, but also probably my favorite character period. ;u; Every time I think of him I instantly get at least a bit happier. ;v; Fanboy stuff aside I love Bowser because of what he is - a powerhungry king who is also well-regarded by his men, a loving father and a nigh-unstoppable force to anyone whose name isn't Mario or Luigi. He's egotistical, yes, but he makes sure that he lives up to it, every single time, especially in Bowser's Inside Story, in which it could be considered his own game plus Mario's - and the day he gets a *true* game of his own without sharing a spotlight is the day I demand Nintendo to have all of my money. He *deserves* his #1 spot - he's earned it! ovo
Bowser never gives up, even with basically every other Mario character in existence against him (including other villains. Take cackletta for example).Yet, he pushes on with his army. Except for his minions and friends and family, every other Mario Character will join Mario's side in a battle royal for all Mario Characters. Bowser is the true hero of the franchise.
Bowser described in a nutshell, is the Darth Vader of video games. His look, his role in the Mario universe, sure he's always doing the same thing, kidnapping Princess Peach in order to controll the Mushroom Kingdom, but his rivalry with the iconic protagonist only makes him an even better character. If you ever mention video game villains, Bowser is usually the first to come to mind.
Bowser also teams up with Mario in multiple games and goes karting, golfing, and does other fun activities with the brothers. He is also caring for his boy Bowser Jr. and genuinely cares about him, even going so far as to lie to him about Peach being his mother so he won't be motherless like him. He also has some sick castles and is a master designer. Plus, his wedding outfit is pretty fly.
2
Ganondorf - The Legend of Zelda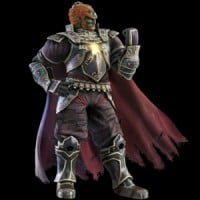 Ganon (Referred to as Ganondorf in human form) is a fictional character and the central antagonist of Nintendo's Legend of Zelda series. He is a power-hungry Gerudo who possesses the Triforce of Power and aims to conquer Hyrule with the remaining Triforce parts.
Ganondorf is definitely one of the more iconic villains in video games, and with good reason. Starting out in OoT as the reincarnation of a demon's hatred, Ganondorf grew envious over the land of Hyrule for its peace and serenity while his people were tormented in the desert. He manipulates many characters such as the King, Zelda, and even Link so he can obtain the Triforce and take over Hyrule. However, the Triforce divided into three different pieces when he found it and he was left with only Din's part, the Triforce of Power, which amplifies the strength of his magic and transforms him into the demon, Ganon, when it consumes too much of his hatred at his defeat. Finally, even when he's defeated, he always manages to return thanks to the link (see what I did there? ) with the hero.
Ganondorf. A being born of the hatred of the Demonic King Demise, the result of an eternal curse that causes him to be reborn time and time again to challenge Link and Zelda. He has surpassed even the being whose curse brought him into existence, accomplishing things that even his creator could not, mainly taking over the world, and acquiring the Triforce of Power. With his piece of the Triforce, his already considerable magical and physical power is increased to God-like proportions, making him somebody who entirely surpasses villains like Glados, Makarov, Bowser, and the like. He is probably immortal, being unable to die of things like age or disease, and is nigh-invincible, making it nearly impossible to kill him. Only particular weapons, such as the Master Sword, are capable of actually ending his life. Even holy weapons, like the Light Arrows, are only able to harm him, but not destroy him. Even in the event of his death, he always comes back, due to both the power of the ...more
He should be number one because bowser is so boring and also is weak ganondorf would win easily. He is also way more fun to fight no one should put him lower Than bowser
I'm sorry, I love Bowser and Wesker, but who the hell puts losers like Nikita and Makarov above Ganondorf or the other two previous mentioned? 'Cause they're from Call of Duty, is that why? Wow. This. List. Equals. Fail. We all know Ganon is the king of baddies, I mean he is hatred incarnate.
3
GlaDOS - Portal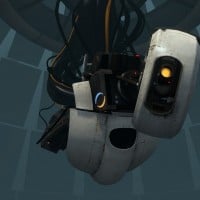 GLaDOS is a fictional artificially intelligent computer system appearing in the video games Portal and Portal 2. The character was created by Erik Wolpaw and Kim Swift and voiced by Ellen McLain.
Bowser, Ganondorf, etc. are fine, but they're boring. They're just generic "I'm the bad guy who wants to take over the world" villains. GlaDOS is so much more. Out of these villains, she's the most interesting because despite her being a robot, she's the most human. She has motivations for her actions, but they're different than "I want to take over the world". Her character is complex, sometimes she hates the player, other times she is amused by the player, other times you can even catch a bit of sympathy. Her character has a level of depth unmatched by the generic "TAKE OVER THE WORLD! " villains that plague video games today.
GLaDOS is most DEFINTELY supposed to be on this list! She's a snarker, she's manipulative, she lies, she insults you, she forces you to (SPOILER! ) incernirate your Companion Cube and most of all... She takes delight in murdering people, going so far as to kill scientists just SECONDS after she's awakened!

But at the same time, she has a good side and is sympathetic. The perfect villain! She's most CERTAINLY my #1 video game villain of all time!
6?! She's by far the most complicated, mad and cool villain I've ever seen. She's the only villain who understands that killing the main protagonist is too hard and, definitely her best part, she can make CAKES!
An AI robot created from a woman who didn't want to partake in the experiment. Even more, as Chel is leaving, those adorable little turrets sing a song only a mother would sing to her daughter, implying that GlaDOS may actually be Chel's mother.
4
Sephiroth - Final Fantasy VII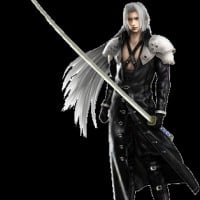 Sephiroth is a fictional character and main antagonist in the role-playing video game Final Fantasy VII developed by Square.
He is just too badass not to be no. 1, I mean with that long sword that can cut anyone one down and that charismatic air that he has makes you like him even if he is a little diabolical.
Nobody is more badass than Sephiroth. Everything he does and says is awesome. He has the coolest sword ever too. Anyone who doesn't think he should be #1 either hasn't played FF7 or is an idiot.
Iconic design, deplorable actions, completely badass theme songs (he keeps getting more and more with each appearance)... There's no way he isn't the greatest video game villain of all time
He's got his own theme, fangirls, and remnants. Better than that Joker ripoff
5
Handsome Jack - Borderlands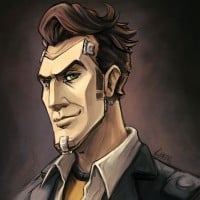 Handsome Jack is the main antagonist of both Borderlands 2 and Tales from the Borderlands and the deuteragonist of Borderlands: The Pre-Sequel.
This guy mocks you every step of the way, hilarious, and everything he does makes you want to kill him. His origin as a Hero turned Villain is excellent. He's hilarious, unpredictable, thinks he's the hero the entire time and mocks you by calling you the "bad guy" (SERIOUSLY! ), and does a lot of terrible things including killing off certain people whom I won't say who they are! He's in my top 5, for sure!
He sticks around the entire game rather than showing up at the start and again at the end like a lot of villains. Even after a very well done boss fight he's not done because as he's bleeding out in front of you he has one last trick up his sleeve to ruin your day. "Never pick a fight with a man who has nothing left to lose."
A man who truly believes he is the hero all the while caging and forcing his daughter to help wake a monster to commit mass genocide and when you finally kill him, he still haunting Pandora as an A.I. what a great villain.
Also sticks around with you the whole game and just loves to mock you and threaten you in the end you get sweet sweet revenge.
6
Albert Wesker - Resident Evil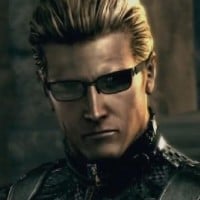 How can you not vote for him? Bad ass. Enough said.
He's also a pain in the ass to beat if you don't have
A infinite rocket launcher. I looked at my stats and he got
The most kills off of me. He killed me exactly 52 times. So yeah,
Get infinite rocket launcher.
Wesker is just awesome as a villain. To find him at No. 2 is just a mistake. He's evil, manipulative and just a great character.
He deserves to be on this list. He wanted to be the ruler of a race of super humans using a virus that he himself could barely control. Plus he's dificult to kill
By far the greatest villain in the Resident Evil series. He's manipulative and just pure evil.
7
Kefka Palazzo - Final Fantasy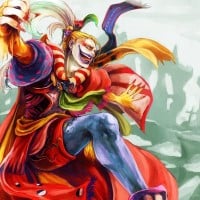 Kefka Palazzo is a character in the Final Fantasy series of video games. Originally designed by Yoshitaka Amano, he appears in the 6th installment of the series - Final Fantasy VI.
Kefka is far better than any Call of Duty villain, I know that for a fact, and better than sephiroth. It is a shame this guy isn't number one, or at least higher on the list. He's like the joker of the video game world. At the time that Sephiroth was killing Aerith, Kefka was destroying the world.
This guy is pure evil. His only reason for living is his sick love of destruction, he manipulates many characters in his quest to godhood, and causes an apocalypse when he succeeds in becoming the new God of Magic!
Sephiroth 2nd and Kefka 21st? That's an insult! I'm at a loss of words. I can only express my surprise with three letters: what?
He destroys part of the Earth AND became a god. Much better than others FF villains, especially Exdeath.
8
Vladimir Makarov - Call of Duty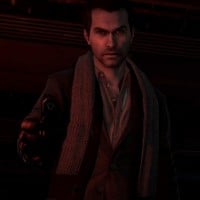 A man who detonated a nuclear weapon in the Middle East killing 30,000 US Troops and god knows how many civilians.
A man who caused a massacre in a major Russian airport and made it look like the USA was responsible.
A Man who unleashed chemical weapons throughout Western Europe
A man who put the video game world on the brink of World War Three.

Vladimir Makarov never gave up on his ideology.
You guys are all crazy, Makarov killed more people in one airport massacre then the rest of the villains on this list combined in their lifetime.
Makarov is one hell of a bad guy. He slaughtered dozens of people in an airport, killed 30,000 men with a nuke and killed Soap Mctavish.
This man is as ruthless as villains go. None of the othet villains have done anything even half as bad as Makarov has done!
9
Vaas Montenegro - Far Cry 3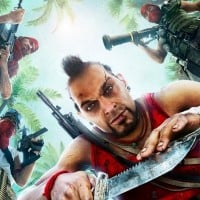 Vaas Montenegro is the secondary antagonist of Far Cry 3, appearing as the main antagonist for the first half of its storyline.
Vaas is such an amazing villain. The way he paralels with Jason is fantastic. From their actions to their clothes. Yet throughout the game you can see Jason becoming him. And even after I killed him. I felt sorry for him. Citra and Hoyt are the real villains and put him on this path
Vaas was the best villain in any game... the first time I played FarCry 3 the begging was a twist. I thought it was real but it was Vaas showing me a video. If Vaas was real, I think he would be about the same as Hitler in evil.
One of the greatest mo-cap performances for a video game. Michael Mando kills it (literally) in Far Cry 3. No to mention a great overall game!
Did I ever tell you the definition of insanity?
Insanity is not put Vaas Montenegro in number 1 of best villain in game
10
Ridley - Metroid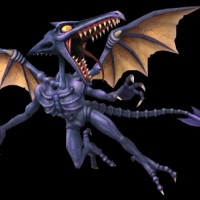 Ridley is a villain from the Metroid series and a character from the Super Smash Bros. series. He's Samus Aran's archenemy and has been fighting her since day one with the first Metroid game in 1986. When Samus was three years old, Ridley murdered her parents in front of her. He is a member of the Space Pirates and works for Mother Brain.
BEST VILLAIN EVER! Besides, having a woman in armor with extremely harmful laser beams and an alien space dragon with more laser beams makes a pretty suspenseful match.
I do not like the sound
The Newcomers
?
Springtrap - Five Nights at Freddy's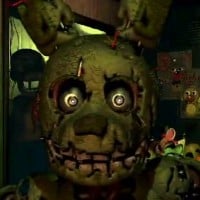 Springtrap is a character in Five Nights At Freddy's 3, released in March 2, 2015. He's a green and gold bunny with another character named William (Purple Guy) in him. Purple Guy being the murderer of the 5 children murdered in the 80s. After the ghosts of the 5 children became free from their suits, they chased Afton into a tattered Spring Bonnie suit. Thinking he's safe, the springlocks crush him to death.
?
Chaos - Sonic the Hedgehog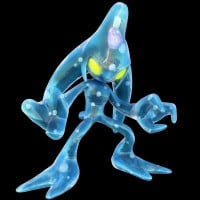 The Contenders
11
Eggman - Sonic the Hedgehog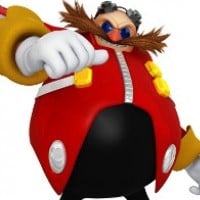 Doctor Ivo "Eggman" Robotnik is a fictional video game character and the main antagonist of the Sonic the Hedgehog series, created by Sega.
He is the E.G.G.M.A.N. before saying that he is now turned into a joke remember the Scrap Brain Zone in 1991. He has the potential to take over the world.
Bowser is Iconic and all, but compared to what Eggman has actually achieved, he is nothing.
He is the most evil out of all of them. His Big Arms could toss Bowser.
A human form of bowser
12
Super Dimento - Super Paper Mario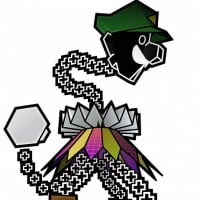 Alright, he might not be the best but he IS BETTER THEN BOWSER! He literally kills of Mario, Peach, Luigi and even Bowser (you play as bowser). He commits universal genocide also. Then even when he dies he has a shadow of his power to continue the destruction of worlds.
13
Andrew Ryan - Bioshock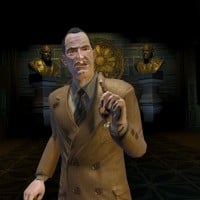 Andrew Ryan is a fictional character in the BioShock video game series developed by Irrational Games. He serves as the primary antagonist of the first half of the first BioShock and a minor character in its sequel, BioShock 2.
The best kind of villain is one who Is evIl but Is humanIzed and that you can sympathize with and nobody fits that description better than Andrew Ryan.
He is an amazing character who is so twisted that he almost convinces you he's right. He's a dominating and charismatic personality, indeed.
14
The Joker - Batman Arkham Asylum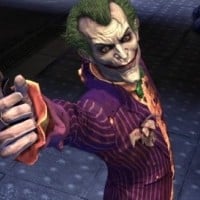 The thing that makes Joker so difficult to defeat, and so awesome, is his unpredictability. He causes destruction for the sake of destruction. Will he target one guy? Will he target a whole city? You'll never know. If that doesn't make a villain, what does?
The Joker is a villain who has been around since the 1940s. He is one of the most iconic and consistently popular characters in popular culture ever. Mark Hamill has provided the character with the best voice possible for nearly 20 years.
I like the Joker and all, but I don't think it would be fair to call him a video game villain. Probably a comic book villain or something of that nature.
Joker is amazing but his first appearance wasn't a video game so I wouldn't put him on a list like this.
Still love him though.
15
Porky - Earthbound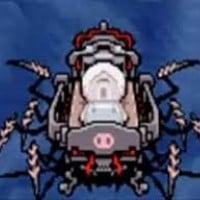 Without a doubt, the jerkiest villain out there.
I hate this guy so much, he manipulated ness, killed Lucas's mom and brother and caused wreak havoc on the whole WORLD
At least Giygas has redeeming factors.
He was Pretty twisted for a kid with no super natral powers, but he ended up cuasing much havic.
16
Fawful - Mario and Luigi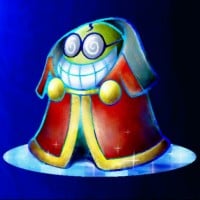 Fawful, known in Japan as Gerakobits, is a fictional character appearing in the Mario & Luigi series of role-playing video games developed by AlphaDream.
Five Reasons To Vote For Fawful:
1. He has lasers
2. He has fury
3. He has chortles
4. His name is awesome
5. He is better than the main villain of his franchise, who is number one on this countdown.
He should be at least in the Top 15. This guy is a really great villain and managed to take down both Mario & Luigi and even Bowser! Seriously, why isn't he higher on this list?!
I have fury that Fawful is eleven!
17
Bowser Jr. - Super Mario Bros.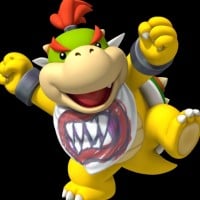 Bowser Jr., or sometimes simply Jr., is a video game character who appears in Nintendo's Mario franchise as the secondary antagonist. He is the youngest son of the series' primary antagonist, Bowser.
Much better than those garbage koopalings. Bowser Jr builds and uses different machines against Mario. The krapalings have done that projectile fling and shell spin routine in four different games. They're boring, repetitive and predictable.
Bowser Junior is way better than his dad. his dad should be second. Bowser Junior ahould be number one. Bowser Junior is the one laughing in your face for the entire adventure ever since Super Mario Sunshine, not Bowser! Bowser is just there to steal away the final boss basttle!
The koopalings should take notes on how to be decent villians. They're lousy clones who do the same thing and are defeated in the exact same way. No wonder Bowser Jr outranks them.
In Mario Galaxy 2, Bowser Jr. Has these huge machines designed to kill you. I think that the Doomsday Machine is his best one.
18
General Shepherd - Call of Duty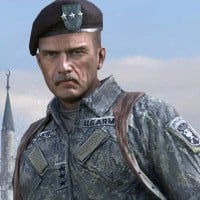 Although shepherd had a stupid reason for being a villain he still was good at doing it
19
Nikita Dragovich - Call of Duty
Yeh, Call of Duty rules, nothing is better than it and if you didn't try it, try it, I'd recomend MW3 or Black Ops.
20
Hades - Kid Icarus Uprising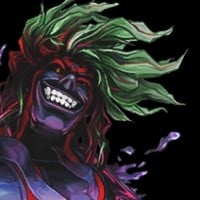 This guy is a huge troll, but the likeable troll. You just can't but love him. He is hilarious, snarky and just a great villain.
He has the swag
21 Lucifer - Dante's Inferno
22
Dr. Andonuts - Radiation's Halloween Hack
This guy is COMPLETELY insane. Like, seriously, it's actually pretty terrifying when you have to literally go inside his mind and see all the nasty personal demons hiding in there.
23 Kuro - Ori and the Blind Forest
24 The Squeaks - Kirby
25
Infinite - Sonic Forces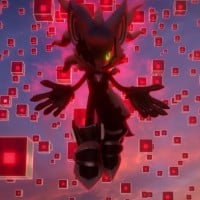 best sonic villain
PSearch List