Top 10 Most Hated People Living in 2021
The Top Ten
1
Bill Cosby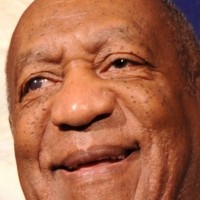 William Henry "Bill" Cosby, Jr., is an American stand-up comedian, actor, and author. ...read more.
After getting out of prison, he is set to be hated once again.
He admitted he was guilty in an actual recording. Like what the frick?
2
Donald Trump

Donald John Trump (born June 14, 1946) is an American businessman, television personality, politician, and the 45th President of the United States. Born and raised in Queens, New York City, Trump received an economics degree from the Wharton School of the University of Pennsylvania in 1968. In 1971, ...read more.
Trump disappointed me. What with the Covid pandemic, 2020 was really a make or break year for a lot of world leaders. It could've been Trump's chance to show his true leadership, see America through such a difficult period, and had he done that successfully, he would be looked back on with a lot more fondness. But instead, with his mishandling of the global pandemic, caused America to have the highest Covid death-rate in the world. And his determination to cling to power by any means necessary after losing the election, I feel history will forever remember him as a mad tyrant, who cared more about attaining his status for power, than helping the people in his country.
He was hilariously bad President. Sure he had a lot of memes but it takes a special type of bad to get BANNED indefinitely from most social media platforms and get impeached TWICE. I know he was acquitted both times but still. And even worse we have a whole redneck cult who praises him and takes anything the left says and throws it out the window instead of at least considering it. Not that I defend the leftists either
With his banning from Twitter, he's now practically hated a lot, I don't necessarily think he was "the WORST president", but this IS most hated, NOT worst people living in 2021.
Definitely should be in first, he's caused so many issues and, more importantly, not done anything good as a president, which obviously caused a ton of the population in the US and elsewhere to hate him
3
Xi Jinping

Xi Jinping is a Chinese politician currently serving as General Secretary of the Communist Party of China, President of the People's Republic of China, and Chairman of the Central Military Commission.
Number one public enemy of the free world.
4
Kim Jong-un

Kim Jong-un is the Chairman of the Workers' Party of Korea and supreme leader of the Democratic People's Republic of Korea, commonly referred to as North Korea.
He's still president of North Korea, and people still hate him.
Even THIS guy knows where he is, and what day it is, unlike Biden.
5
Derek Chauvin

This guy is terrible, he deserves endless hate.
He, along with other similar incidents are the reasons I don't really like police officers
6
Joe Biden

Joseph Robinette "Joe" Biden, Jr. (born November 20, 1942) is an American politician who is the 46th President of the United States. He was the 47th Vice President of the United States, jointly elected twice with President Barack Obama, and in office from 2009 to 2017. A member of the Democratic Party, ...read more.
For all the crap Donald Trump gets (I won't say it's all undeserved) at least he had a lot of memes. Biden is just boring in comparison and he can't even say a complete sentence without saying um or taking a 30 second pause because he forgot what his notecards said. Instead of Trump we have a guy who would wish everyone a Merry Christmas on the 4th of July. I can't support this hack. Not when gas prices skyrocket and still hasn't canceled student loans
I mean he can't ever say a complete sentence. He would be the guy to celebrate Christmas by carving pumpkins and dressing up to hand out candy. Nobody actually likes him they merely tolerate him because he's not an angry man who looks like he has Cheeto dust all over his body. Personally I don't care for politics. It's like Stuck In the Middle "Clowns to the left of me Jokers to the right here I am stuck in the middle"
Had no choice but to actually root him over Trump though both are pretty bad. I still think Bernie Sanders or at least Andrew Yang take over office.
Just a bumbling old fool who has done nothing for America and took credit for stuff trump did. He is a joke of a leader.
7
Chrissy Teigen

Christine Diane Teigen is an American model, television personality, author, and entrepreneur. She made her professional modeling debut in the annual Sports Illustrated Swimsuit Issue in 2010 and later appeared on the 50th anniversary cover alongside Nina Agdal and Lily Aldridge in 2014.
8
Cardi B

Belcalis Marlenis Almánzar, known professionally as Cardi B, is an American rapper, songwriter, television personality and former stripper.
What did she do? I'm not a cardi fan, but still kinda confused.
9
Gwen Berry
She's been the punching bag as of late due to her protests against the US flag at the Olympics Try-Outs, but after rediscovering an old photo of her holding the US flag and even older tweets of her calling out Mexicans and Asians, she is definitely hated.
If you can't respect the flag of your own damn country you don't deserve to represent America.
10
Vladimir Putin

Vladimir Vladimirovich Putin has been the President of Russia since 7 May 2012, succeeding Dmitry Medvedev. He was also President from 2000-2008.
He says climate change and melting ice will reveal oil mines... and when you run out? And he is not a champion, he has bring Russia towards bankruptcy and that bear he rides is probably disliking it.
Yeah, he is the champion in stealing money. He and his government stole trillions of dollars from Russia.
The Contenders
11
Alexandria Ocasio-Cortez

Easily the stupidest person ever elected to the US House of Representatives. More dumb than Maxine Waters, if possible...
Makes sense why she's on here. She wants us all to live in the 1800s and change everything about America.
12
Ellen DeGeneres

Ellen Lee DeGeneres is an American comedian, television host, actress, writer, producer, and LGBT activist. DeGeneres starred in the popular sitcom Ellen from 1994 to 1998 and has hosted her syndicated TV talk show, The Ellen DeGeneres Show, since 2003.
With her show being cancelled due to her being cancelled on Twitter, it's suffice to say she isn't going to be loved no more.
13
Mike Pence

Michael Richard Pence is an American politician and lawyer who served as the 48th and current Vice President of the United States, in office since January 20, 2017. He previously held the position of Governor of Indiana from 2013 to 2017.
14
Amber Heard

Amber Laura Heard is an American actress. She made her film debut in 2004 in the sports drama Friday Night Lights, starring Billy Bob Thornton. She was found to have abused Johnny Depp and lied about it, accusing him of being the abuser.
Abuser and got away with it. I feel bad for her daughter.
The Depp saga continues.
One word: disgusting
15
Dan Schneider

Dan Schneider is an American actor, television and film writer, and producer. After appearing in mostly supporting roles in a number of 1980s and 1990s films and TV shows, Schneider devoted himself to behind-the-scenes work in production.
16
Hillary Clinton

Hillary Diane Rodham Clinton is an American politician who was a Democratic presidential candidate in the 2008 and 2016 elections.
No she should be at the top of the list.
She should be in the top 3 at least.
17
Sean Hannity

Sean Patrick Hannity is an American talk show host and conservative political commentator. Hannity is the host of The Sean Hannity Show, a nationally syndicated talk radio show. He also hosts a cable news show, Hannity, on Fox News.
Total douche canoe!
18
David Duke

David Ernest Duke is an American white supremacist, white nationalist politician, antisemitic conspiracy theorist, Holocaust denier and former Grand Wizard of the Ku Klux Klan.
19
Ann Coulter

Ann Hart Coulter is an American conservative social and political commentator, writer, syndicated columnist, and lawyer.
20
Mitch McConnell

Addison Mitchell McConnell Jr. is an American politician serving as Kentucky's senior United States Senator and as Senate Majority Leader.
21
Brett Kavanaugh

Innocent until proven guilty. He's innocent.
22
Charles M. Blow
After practically embarrassing himself with calling out Pepe Le Pew, during a time when Texas was basically frozen, he is pretty hated.
23
Jordan Peterson

24
Ted Nugent

Theodore Anthony "Ted" Nugent is an American singer-songwriter, guitarist and far right activist. Nugent initially gained fame as the lead guitarist of the Amboy Dukes, a band formed in 1963 that played psychedelic rock and hard rock.
25
Dick Cheney

Richard Bruce Cheney, generally known as Dick Cheney is an American politician and businessman who was the 46th Vice President of the United States from 2001 to 2009, under President George W. Bush.
PSearch List