Top 10 Child Stars Who Tragically Died Under the Age of 30
The Top Ten
1
Cameron Boyce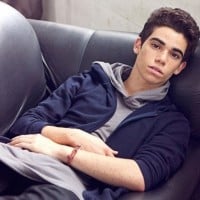 Cameron Boyce (May 28, 1999 - July 6, 2019) was an American teen actor best known for his roles in the feature films Mirrors, Eagle Eye, Descendants, Grown Ups, and Grown Ups 2, as well as for his starring roles as Luke Ross on the Disney Channel comedy series Jessie and as Conor on the Disney XD series Gamer's Guide to Pretty Much Everything.
Even though I don't personally like Descendants, Jessie, or the Disney Channel, I still feel bad for him.
I never liked the Disney Channel sitcom Jessie. It's so sad to see that Cameron Boyce is dead. Very sorry.
Very tragic and unexpected. He had a whole life ahead of him. R.I.P.
2
Heather O'Rourke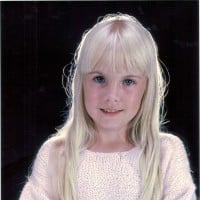 Heather Michele O'Rourke (December 27, 1975 – February 1, 1988) was an American child actress. She had her breakthrough starring as Carol Anne Freeling in the supernatural horror film Poltergeist (1982), which received critical acclaim and established her as an influential figure in the genre. She went on to reprise the role in Poltergeist II: The Other Side (1986) and Poltergeist III (1988), the latter of which was released posthumously.
Known for playing Carol Anne Freeling, the little girl from Poltergeist. She was so young. She was 12 years old.
3
Judith Barsi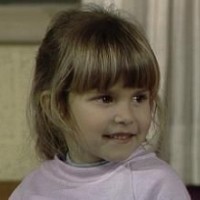 Judith Eva Barsi (June 6, 1978 – July 25, 1988) was an American child actress. She began her career in television, making appearances in commercials and television series as well as in the film Jaws: The Revenge. She provided voices for animated characters in The Land Before Time and All Dogs Go to Heaven. She and her mother, Maria, were killed in July 1988 in a double murder–suicide perpetrated... read more
She was young and had a bright future ahead of her. The sad thing is, she died at the hands of her so-called father.
Known for The Land Before Time and All Dogs Go to Heaven. She was so young. She was 10 years old.
What monster would kill his daughter and wife?
4
Matthew Garber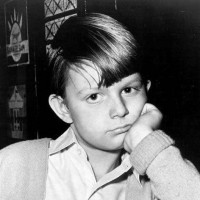 Known for playing the boy from Mary Poppins.
5
Rob Knox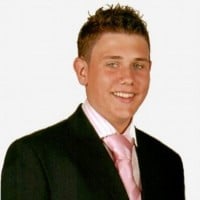 Known for playing Marcus Belby in Harry Potter and the Half-Blood Prince, which was posthumously released.
6
Justin Pierce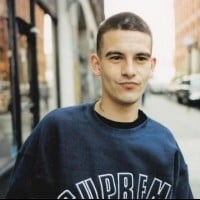 Known for playing Casper in Kids.
7 Christopher Pettiet
8
Billy Laughlin
Known for playing Froggy in Our Gang (The Little Rascals). He was so young. He almost made it to graduate from high school.
9 Dominique Dunne
10 Lee Thompson Young
The Contenders
11
Kim Mi-soo
Known for starring in the Disney+ romantic drama series Snowdrop. Just like Cameron Boyce, another Disney star gone too soon, so suddenly. She lived almost a decade longer than him, though. She was contributing to growing big as she played her character in the series and was also a model for Korean culture. Her loss has greatly impacted all of Korea, as well as the Disney community and their childhoods. R.I.P. Kim Mi-soo, almost in her 30s (1992-2022).
12 Norman Chaney
13
Raphaël Coleman
Also known as Iggy Fox, known for playing the boy with the glasses from Nanny McPhee and being a global activist fighting for the world to stop causing global warming. He collapsed while running and then passed away out of the blue. He was 25. R.I.P. Iggy Fox.
14
Sawyer Sweeten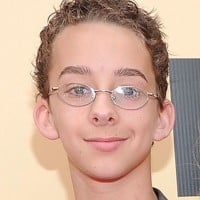 15
River Phoenix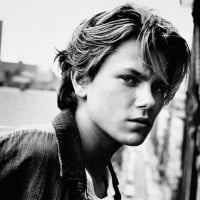 River Jude Phoenix, born River Jude Bottom (August 23, 1970 – October 31, 1993) was an American actor, musician, and activist. He was the older brother of Rain Phoenix, Joaquin Phoenix, Liberty Phoenix and Summer Phoenix.
16
Sammi Kane Kraft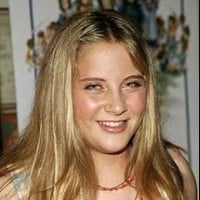 17
Daniel Mickelson
The brother of supermodel Meredith Mickelson and actor of many beloved movies for its age groups just passed away so suddenly on July 4th, 2021. He was 23. His cause of death is currently unknown, but he will be remembered by Meredith, her family, and the world forever. R.I.P. Daniel Mickelson (1997-2021).
18
Kent Rogers
Most of his career was in voice acting for Looney Tunes cartoons. He died at the age of 20 in a plane accident in 1944.
19
Tunisha Sharma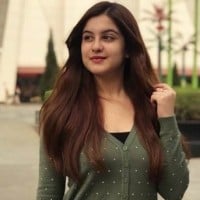 She battled depression for years until Christmas Eve 2022, when she committed suicide. Only 11 days before her 21st birthday. She was best known for her role in Ashoka. R.I.P. (2002-2022).
20
Brad Renfro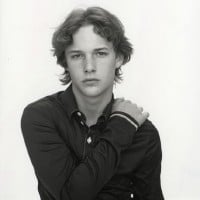 21
Anton Yelchin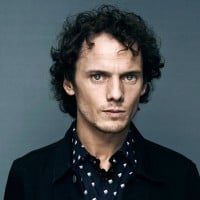 Anton Viktorovich Yelchin (March 11th 1989 - June 19th 2016) was a Russian born American actor, known for playing Pavel Chekov in the Star Trek reboot series. He died in June 19th 2016 aged 27 from blunt trauma asphyxiation after being crushed by his own car outside his home.
22
Tara Correa-McMullen
23 Johnny Lewis
BAdd New Item