Top 10 Best Online Kanban Tools for Business
After a few weeks of exploring and testing I have chosen a kanban tool for my company. Now, I would like to share with you of what I have found. I present you the list of the best, most intuitive and powerful, online kanban tools that are available on the market.

The Top Ten

1 Kanban Tool

Kanban Tool has revolutionized the way I manage projects and daily tasks. Its user-friendly interface, coupled with seamless integration with third-party tools, offers a perfect blend of ease and efficiency. The time tracking feature, in particular, has boosted my productivity as a researcher, helping me monitor task times and make necessary adjustments. Kanban Tool isn't just a work management tool; it's an essential part of my personal life organization, making it a versatile asset.

In my experience, I've tried various enterprise Kanban software, and Kanban Tool stands out as the best. Its automatic time tracking, along with comprehensive reports and analytics, provides an excellent overview of team progress. While the interface appears straightforward, it unveils its full potential once explored, offering visual feedback for precise task control. Whether you're managing work routines or projects, Kanban Tool is a top choice, combining simplicity, affordability, and exceptional support to streamline your workflow.

Visit Website

2 Zenkit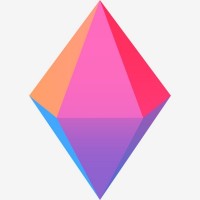 Zenkit is a productivity and project management software that provides tools for task management, collaboration, and more. Founded in 2015, the German-based company offers a range of features such as Kanban boards, to-do lists, and Gantt charts. Zenkit focuses on creating a flexible work environment, allowing users to customize their experience to suit different workflows and needs. The company aims... read more
Zenkit is still in beta but already offers a very rich range of functions, with list, calendar, kanban and spreadsheet views. It is cleverly organised to provide a simple entry point - the basic to to list - with pathways to discover its many bells and whistles as you need them. For my purposes, I was blown away by the ability to take an enumerated list column in the spreadsheet view and then display the collection's items organised by those categories in kanban mode. Applying different spreadsheet label lists to the kanban screen enables me to view items in productivity terms (the traditional queued / in progress / done columns) but then shift to organise by category (in honour of NaNoWriMo, organising novel scenes into acts, for example). This is a neat package.
I've been looking for the ideal project management and ideation tool for years now and I think I've found it in Zenkit. Its simple yet powerful building blocks make it perfect for even the most complex of projects (as mine happens to be) and yet its UI remains uncluttered. Instead of seeing a whole bunch of unnecessary information as in JIRA, or being stuck with a simple yet feature-poor product as with Trello, I can, using the building blocks Zenkit provides, easily and intuitively create virtually whatever project management solution I want.
Visit Website
3
Planview LeanKit
I've been using LeanKit for several years now. We started when it was a pretty immature tool and have been very happy to see it evolve into what I consider the only serious enterprise-class kanban tool.

The flexibility of the board design, the ease with which changes can be made, and the ability to create template has been huge for us. It's allowed us to delegate control of boards to teams while also encouraging some degree of standardization.

The connections feature that allows cards to be linked to others with progress stats rolling up has allowed us to better control our product roadmaps within our development teams and to manage dependencies with outside folks like marketing.

It was a pain that they didn't have an Android app for a long time but they do now. It's pretty close to the iOS, I think and lots of our folks use it. I really hope they bring the My LeanKit view of a user's assigned and subscribed cards into the main web-based product soon.

I'm a huge fan of the analytics. The standard charts they have are great. They used to be kind of clunky and slow but as of last year they are now super slick and fast. I haven't looked into their new custom report stuff yet but we might when it's time to renew our contract.

They've also got a ton of good content on their website. The blog and webinar are great.
Visit Website
4
SwiftKanban
Much improved over earlier versions. Power when you need it. The most flexible KB tool I've used or seen. The board is now attractive instead of garish. They have the best hierarchical boards in the business. The features can be a bit daunting and the developers have a tendency to hide commonly used features (like deleting a board). If you need extra capabilities, you'll want to check them out.
SwiftKanban is one of the most modern rich featured kanban tool in present time. Its board playback and extensive analytic reports gives an edge over the other existing kanban tools.
This is a huge thing. It has many additional features. This is great, but because of that the board is illegible. What I really like about SwiftKanban is SwiftSync. Very nice idea.
5
Kanbanize
Disclosing: I am the product manager of Kanbanize.

If you need Enterprise class software and not just a task management, to-do-lists and so on, you should evaluate Kanbanize. Most tools listed here don't even have an on-premise installation, some of them are NOT Kanban systems at all (lack WIP limits, policies, etc).

This is not an advertisement, I only care to keep the term, Kanban clean and not load it with too many meanings. Also, PERSONAL Kanban and BUSINESS Kanban are two very different topics.

Please don't trust these "Top-10" things too much, but just review the tools for yourself and see which one works for you.
Kanbanize is a great tool. Surely the best one out there for doing Lean and Agile project management. Unlike other tools and dashboards on the market, Kanbanize offers an end-to-end platform for managing, executing, and even analyzing your work flow, helping you find bottlenecks and remove them from the system - one by one.
Not to mention that in my opinion the team behind this platform is awesome - they know exactly what they're doing, they obviously have vast experience in practicing Lean and Agile principles and now they're putting all this great knowledge in Kanbanize.
6
KanbanFlow
The tool works fine. It offers a bunch of well-made unique features (including time tracking and build-in pomodoro timer). However the premium version (which is in some cases the basic version) is quite expensive.
Just the right right features. No clutter in the UI, Responsible and also Collaborator roles on tasks. Checklists, comments, description to be seen right on the board without opening the card. Swimlanes, send task in mail. Simple but obvious color coding with legend. Easy filtering. Mobile webview (but lacks native mobile app and RSS updates)
KanbanFlow allows sub tasks to be displayed on the board. Premium version ($5) allows emailing of tasks into the board, this is good for webmasters to send errors directly into the board or for any user to forward email into the board while reading his email. Can't find these features elsewhere.
7
Trello
It's colorful and friendly, and free. But it does lack the features most people look for in a Kanban tool. For what it is, it's great, but it's not really for business use. For personal kanban or collaborating with friends in a club or at school, it's ideal.
Relatively simple & straight forward tool. The real power appears when you start to use it in combination with the many Trello Chrome extensions.
I discounted this tool initially, but the combination of the extensions & the fact that it's safe harbor accredited won me over.
It's a good tool with a strong background. I know that companies like LeanKit are having financial difficulties, I believe that Trello will be around to support their product"
8
Kanbanchi
I use Kanbanchi to manage project progress and communicate better with my clients. It has an easy to use interface, several customization options, and supplies a complete view of current project demands. The Dashboard feature provides a quick view of current boards and tasks. Google Drive integration makes it easy for me access the app as it has the same interface and features as Google Drive. Kanbanchi is the perfect Google App for personal and business project/task management. I would recommend giving it a try!
Kanbanchi is easy to access and a pleasure to use. It's simple and sleek design also makes it easier on the eye. Integration with Google Drive provides an easy way to share your dashboards with your team and the weight system assures efficient time management for all of your projects.
Mine is a company consisting of 8 people and we have been using Kanbanchi for keeping track of tasks and for collaborating with team members. Everything is stored in one place, and so is available to all. Highly recommended!
9
smartQ
SmartQ helps me by
1) maintaining lean management systems in my company.
2) Plan and assign project tickets to project staff
3) Improves project communication throughout the organization
4) Project staff are able to draw work tickets as and when required.
5) Helps me to monitor work flow from anywhere.
Easy to use and, unlike many competitors, supports custom fields.
Those are "must have" for our type of tickets.

Also loving the new iPad app for it.
Easy to use. Custom fields is a big feature that we use. We capture a lot of information via tickets.
10
Kantree
Kanban-like project manager which is very easy to get started with and easy to use. Perfect to manage any kind of projects and especially workflows. We use it to manage our projects as well as our marketing efforts and administrative tasks. It's super flexible as it let's you customize all your columns and have different card types.
Kanban like project manager similar to Trello. It's very flexible and easy to get started with. We use it to manage agile projects as well as marketing efforts and administrative tasks. We love the advanced customization it allows
A very flexible Kanban-like project manager. Can be used to manage any kind of project. We use it for product development as well as marketing and administrative stuff. Easy to use and highly productive
The Contenders
11
Scrumwise
Best for one project team.
12
Breeze
One of the best in my opinion. Easy to use, integration with Onedrive for business, google drive and others, you can send e-mail to create a task or a comment into an existing task, etc... Excellent
Imagine having Trello, Basecamp, and Slack all in one platform, but with a more visually appealing and practical way of managing projects. Breeze is way better than Trello and Basecamp, combining both platforms' best features and improving on them 10x. Although Slack is unbeatable for communication, it is not a project management tool. However, with Breeze's Slack integrations, you can still enjoy Slack's fun while using it to manage projects seamlessly. Breeze is the perfect solution - it's new on the market, but it's already the best, and it keeps getting better. It's unparalleled in terms of its combined logic, while still maintaining simplicity and beauty. It's intuitive to use for individual tasks and projects, and you can easily invite teams to collaborate on the same page and get things done together.
13 Kanboard
14
Herogami
I am the project manager of a large agile-oriented team, I checked the tool along with many others and this is probably the best one for managing software development through kanban boards. Easy interface, plenty of features including wip limite, shared calendar, effort points or pomodoros, document management.
It's really powerful, but at the same time it's easy to use and has an attractive UI. Free trial with a Full-featured account (three month).
15
ProofHub
ProofHub's workflow management software allows you to streamline your task management process, move tasks through stages and get better visibility across tasks.
16
Nutcache
Smart & simple collaborative project management web app with time tracking, invoicing and expense management. Its flexible collaborative boards allow for great Kanban setup.
I use it with my team and its free!
17
Yanado
Yanado is super easy to use Kanban enabled project management tool that works within Gmail. You can put your tasks and emails into Kanban structure and managed them accordingly.
18 QuickScrum
19
KanBo
Finnaly I can manage my documents in convenient way using kanban methodology. That was not possible using Trello before. Moreover now I have only one place to manage users in my team using Office 365 accounts. Well done KanBo!
The only Kanban Software on the market that integrates into the Microsoft environment on premise as well as in Office365. It integrates with Skype, Outlook, Office, OneDrive and Active Directory.
Visual project management & contextual collaboration tailored to business. Integrates with Office365 and SharePoint. Runs in the cloud and on prem.
20
Pipedrive
Kanban tools are often used in software development and in sales as a way of understanding how far along the process either a software development task or a sales deal currently is. In software development, the Kanban approach helps limit the work in progress so that all the tasks in works get enough attention. In sales, the Kanban board are called sales pipelines. The sales pipeline is a systematic and visual approach to selling a product or service, and it usually includes the following four metrics: number of deals, average size of a deal, close ratio, sales velocity.Use Kanban tool built on a sales pipeline. Gathering the data displayed above on a more regular basis takes a lot of time and effort. Using a Kanban sales pipeline tool such as Pipedrive will help you make that process easier, save you time, and literally show you where the money is.
I tried this one, because it's focussed on sales, but I was already using Kanbanery for my sales management and since I use it for IT, recruitment management, and personal task management too, I don't see any point in using a different tool just for sales.
21
Visum
Built for managing portfolio execution. Strong analytics.
22
Taskulu
Easy an intuitive Kanban software. I love the division of ToDo/Doing/Done in any list.
With Selection for list not need Swimlines, very fast and easy.
23
Brightpod
Brightpod is a stress-free way for marketing teams to manage their campaigns and collaborate in real-time.

Most marketing teams currently use a general purpose project management tool. With Brightpod, we make it easy for them to plan, organize & track all their digital marketing projects in one place.

Clients are spending more and more money on Digital marketing. Marketing firms have more work that they can handle. This is where Brightpod comes in.

Key Features & Benefits:
1. Ready-made marketing workflows (for Google Adwords, Social Media, Email Marketing etc.) to help marketers save time. It has ready-made marketing workflows. In addition, teams can save and reuse their workflows too.

2. Kanban style flow view to plan and assign tasks easily. It is as simple as dragging things around. You can even drag and drop a person's thumbnail onto a task for assignment. Think of this as "agile marketing".

3. Brightpod even has an editorial calendar to help ...more
One of the simplest collaboration apps!
24
Twproject
It's not just a kanban tool, it's much more than that because you can manage your projects with agile methods or not. Twproject includes all the agile management: sprint creation, backlog, kanban organizer but also Gantt charts for a more "old school" task management.
Twproject has an amazing Kanban tool, the best part of it is that we can have several projects, some managed with scrum and others not, it has a great Gantt chart too!
25
Kanban for WordPress
A complete project management suite for your WordPress site!
PSearch List