Best Tamil Internet Virals of 2018
This list shows the Internet Virals happened in Tamilnadu in the year 2018, across various Social Media.

The Top Ten

1 Karan's Shroov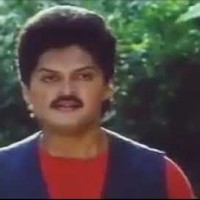 Shroov was a Background Music from the movie Coimbatore Mapillai (1996) with Vijay in lead role, where Karan did a Negative Role. All of a sudden the Shroov Background music went viral in Internet, after 22 years. It also made Actor Karan famous again.
2
GoBackModi Hashtag
On April 12, 2018 Prime Minister Narendra Modi visited Chennai for defense Expo-2018, where he was unwelcome d with Black Flags, Black Balloons and Gobackmodi Hashtag in Twitter was trending Globally number 1, because of Central Government's delay in setting up the Kaveri Water Management Board.
3
Bijili Ramesh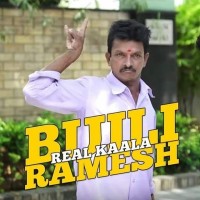 Fun Panrom is a prank show aired on Black Sheep You Tube Channel. Bijili Ramesh was a person who was pranked by the Fun Panrom Team. Bijili Ramesh Prank went viral on You Tube, and it crossed 3 Million views as of January 2019.
4
FascistBJPOliga Hashtag
Lois Sophia,a Tamil Student from Tuticorn, was arrested because, she shouted "Fascist BJP Oliga" on board a flight in the presence of Tamil Nadu BJP president Tamilisai Soundararajan. Following her arrest, FascistBJPOliga Hashtag was made trending number 1 nationally on Twitter.
5
GoBackSonia Hashtag
Sonia Gandhi visited Anna Arivalayam, Chennai for the opening ceremony of Former Chief Minister Kaliagnar Karunanidhi's statue. Sonia's arrival was opposed by the People of Tamilnadu and GoBackSonia Hahstag was made Trending number 1 Nationally. People opposed Sonia's Arrival because, Congress Government supported Sinhala Government in killing of Tamil People in Sri Lanka.
6
SaveDelta Hashtag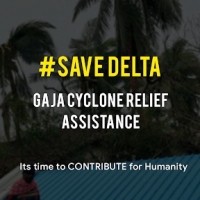 SaveDelta Hashtag (in Twitter) was trending in the State, asking for a relief fund for Gaja Cyclone across the Nation.
7
Musically & Tik Tok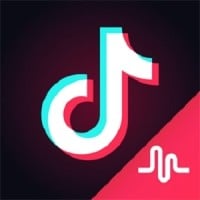 Musically and Tik Tok are Andriod Applications, which were trending among the Youngsters. Tik Tok & Musically videos were mainly featuring Movie Dialogues, Movie songs mimicked by individual or by a group of public. These videos went viral on social networks, also a few sect of ladies were hated by the public due to their indecent portrayals in the videos.
8
Chekka Chivantha Vaanam Trailer Remixes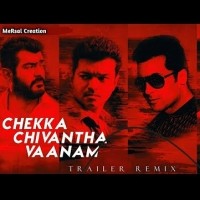 Chekka Chivantha Vaanam is a Multi-starrer Tamil Movie directed by Mani Ratnam starring Silambarasan, Aravind Swamy, Arun Vijay and Vijay Sethupathy. The movie trailer was released in Youtube to a Huge response from the audience leading it to make several remixes of the movie trailer.

Some of the remixes were featuring Top Actors (Rajinikanth, Vijay, Ajith Kumar, Suriya and Vikram), Yesteryear Actors (Karan, Vimal, Ramki and Prashanth), Cricket Players (Sachin Tendulkar, Mahendra Singh Dhoni, Suresh Raina and Virat Kohli), Politicians (M.K.Stalin, O. Paneerselvam, Edappadi K. Palanisamy, Seeman and Vijayakanth), Avengers (Iron Man, Captain America, Thor and Hulk), Malayalam Actors (Mohanlal, Mammootty, Prithviraj, Dulquer Salmaan and Nivin Pauly) and WWE Wrestlers (Roman Reigns, Dean Ambrose, Seth Rollins and Finn Balor)
9
Nadhaswaram Gopi Memes
Nadhaswaram was a serial which was aired on Sun T.V. during 2011-2015. Thirumurgan did the lead role in the serial, his character name was Gopi. All of a sudden, from nowhere Nadhaswaram Gopi went viral on social network. Many memes were created and went viral on Facebook, Twitter and You Tube.
10
Sarkar - Vijay Fans Destroying Free Households issued by Govt
Sarkar is a movie directed by A.R. Murugadoss, starring Vijay. In the movie Sarkar, there were scenes in which people throw Free Households issued by Government into fire. This scene was removed from the movie, as it was against the Government. After this incident, Vijay Fans shared the videos of breaking freebies issued by government, featuring themselves. These videos went viral on the Internet.
The Contenders
11
H Raja Periyar Tweet
H Raja from BJP tweeted in Twitter responding to the Destruction of Lenin statue in Tripura, that "Today its Lenin Statue, tomorrow it will be castiest E.Ve.Ramasamy's Statue". This tweet went viral and it received lots of opposition from the Dravidian Parties, H Raja reported that it was posted without his knowledge, by his Admin.
12
Sivakumar Knocksout Fan Selfie
Actor Sivakumar knocked out a Fan's Mobile Phone, when he was trying to take a Selfie with him, without Sivakumar's permission. Sivakumar's act was widely criticized by the Tamil People. Later he apologized for his act.
13
Sun News Reader Anitha Sampath Memes
Anitha Sampath is a News Reader in Sun News, and she went viral in the Internet, as she attracted some set of Youngsters.
14
Rajini's Statement - Anti-Social Elements/Smooga Virothi (Sterlite)
Actor Rajinikanth visted Tuticorn aftermath of the Sterlite Gun shots by the Government towards the People. He claimed that the Gun shots were due to the Anti-Social Elements (Samooga Virodhi). You Tube Channel Sarvarana Paramanantham claimed that Rajinikanth's statement is against the People and it is a conspiracy to make the People Terrorist.
15
Krrch Memes - Singamuthu & Vadivelu
Bhagavathi is a Tamil movie starring Vijay, in which there is a comedy scene featuring Vadivelu and Singamuthu, a frame of that comedy scene was created as a meme and it went trending after Shroov.
16
Vijay's Statement - Ummunu Gummunu Jammunu
Actor Vijay who gave his speech in Sarkar Movie Audio Launch said "Usupetharavankitta Ummunu, Kadupetharavankitta Gummanu iruntha, valkai Jammanu irukkum", this dialogue went viral in the Internet.
17
ThelPathriSing Memes
"Thelpathrising" is a Background music from a Vadielu Comedy in the movie Rendu starring Madhavan. Thelpathrising comedy memes went viral in the Internet.
18
Vadivelu's Mothama Close Memes
A Meme featuring Vadivelu and Sarathkumar, where vadivelu says Mothama Close, went trending across Facebook and various social network. The Meme Template was a comedy scene from the movie Dosth.
19
Chinmayi-Vairamuthu Me Too
MeToo Hahstag in Twitter was trending in Tamilnadu, MeToo Hashtag helped in exposing Female Film Celebrities who were harassed, abused by Male Celebrities. Singer Chinmayi who complained Lyricist Vairamuthu for abusing her. Chinmayi not only complained Vairamuthu, but also Singer Karthik. Not only Chinmayi, but also A. R. Reihana also complained against Vairamuthu. Other Celebrities were: Amala Paul against Director Susi Ganesan, Sri Ranjani (Vijay T.V. Anchor) against Ghadam Umashankar, John Vijay. Some sect of people supported Vairamuthu and said that he was genuine.
20 Inkem Inkem Inkem Kaavaale - Geetha Govindam
21
Nasser Pombala Sokku Memes
"Pombala Sokku Kekudho" Dialogue by Nasser from Em Magan movie, starring Bharath suddenly went viral in the Internet. A lot of Memes were created in Facebook and You Tube.
22
LMES Vs Ramar Pillai
Lets Make Engineering Simple (LMES) is a You Tube Channel, which recently released a video claiming that Ramar Pillai's Bio-Fuel is fake and it is a scam. Ramar Pillai in an interview in Aadhan Media mentioned that LMES was not genuine. Still a confusion remains.
23
Napolean Manivannan Memes (Panju Mittai - Ettupatti Rasa)
Panju Mittai Selai Katti is a song from the movie Ettupati Rasa starring Naepolean in the lead role. A frame from the song featuring Neapolean, Urvashi, Kushboo, Manivannan and Kumarimuthu was made as a Meme and it went viral in the Internet.
24
Philips Mohan Fight
A Funny Fight between two Drunken People named Philips and Mohan, went viral in the social networks.
25
Gunama Solanum - Girl Child Video
A video featuring a conversation between a cute girl child and her mother. The Baby Girl named P. Smithika advises her mother "Adikama Gunama Sollanum", this funny video went viral in all Social Networks.
PSearch List