Top 10 Greatest Hair Metal Bands
The Top Ten
1
Guns n Roses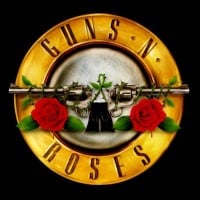 Guns N' Roses is an American hard rock band from Los Angeles formed in 1985. The classic lineup, as signed to Geffen Records in 1986, consisted of vocalist Axl Rose, lead guitarist Slash, rhythm guitarist Izzy Stradlin, bassist Duff McKagan, and drummer Steven Adler. Apart from hard rock they are also associated with heavy metal. ...read more.
How can people say Van Halen is heavy metal but this isn't? I think it's because people don't like them, because musically it's undeniable they're glam metal. I partially understand the hate because Axl Rose as a person is the worst, but come on, their songs are incredible. Great band to listen to.
Problems with hair metal lists like always. You have to make up your mind if you want bands like Guns, Van Halen, or Aerosmith on this list because they are all borderline. But if they are on the list, guns and VH are 1 and 2. Aerosmith influenced the bands who influenced hair metal. They came before.
They started out as hair metal, but then they got real! Lost the makeup, and it was the beginning of the end for hair metal at last! Whoever bashes Axl's voice should go listen to the over produced garbage of other so called 'musicians'. Motley cruë, Bon Jovi, X Japan, Kiss, etc. Are all great bands, but Guns N' Roses deserve more respect instead of the misinformed hate these comments are dishing out!
Welcome to the jungle is the bast glam metal song ever! Slash's amazing solos and riffs, Axl's voice and lyrics... They are the best glam metal band ever!
2
Mötley Crüe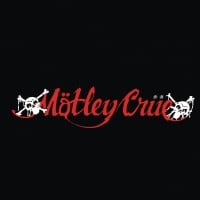 Mötley Crüe is an American metal band formed in Los Angeles, California on January 17, 1981. The group was founded by bassist Nikki Sixx and drummer Tommy Lee, lead vocalist Vince Neil and lead guitarist Mick Mars.
They are one of the best glam metal bands of all time and the first hair metal bands ever and the most notorious rock band in the world. They have the best albums of the 80s for example dr feelgood, shout out the devil, girls girls girls
too fast for love and theatre of pain are one the most successful albums of the 1980s and nobody can beat motley crue in this list so deal with it!
Easily the best hair metal band. Guns N' Roses and Van Halen don't count; they're hard rock/heavy metal, not hair metal.
This is more than simple glam metal, this is some kind of passage between the glam and the heavy metal...
Motley Crue is much better compared to Guns N' Roses... Motley crue is the best Hair metal band of the 80s
3
Def Leppard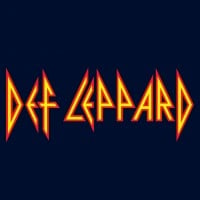 Def Leppard are an English hard rock band formed in 1977 in Sheffield as part of the new wave of British heavy metal movement.
I don't consider def. Leppard, Scorpions, G-N-R, Skid Row, Pantera, W.A.S.P., Aerosmith and Motörhead glam bands. KISS and Motley Crue were glam for a short period of time, based on their look. True glam was groups like Poison, Cinderella, Dokken, Britny Fox, Stryper, Slaughter, Enuff Z enough and Bon Jovi. Twisted Sister was too big and brutal looking to be glam. I would have to give top glam band honors to Poison and Cinderella due to their look and sound.
Oh yes they have the best guitar duos ever phil collen, steve clark and pete willis made def leppard a strong band thanks of the guitar solos in any each song they became the best brittish hair metal band of all time and as new wave of brittish heavy metal of the decade.
pyromania and hysteria are the best albums of def leppard and they become diamond selling more than 10 million copies in united states
Definitely Leppard are classic hard rock!
Definitely Leppard is classic hard rock!
4
Bon Jovi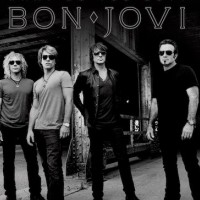 Bon Jovi is a hard rock/pop rock band formed in 1983, which had a streak of successful albums in the late 1980s. The band originally consisted of lead vocalist Jon Bon Jovi, guitarist Ritchie Sambora (left in 2013), bassist Alec John Such (left in 1994), keyboard David Bryan, and drummer Tico Torres. The band's most famous album is Slippery When Wet, released in 1986, and had multiple hit singles such as "You give love a bad name", "Livin' On A Prayer", and "Wanted Dead Or Alive". The band's success continued well into the 1990s and 2000s, and the group still makes music to this day. They have sold around around 83 million albums worldwide.The band's first four albums blended the glam metal ...read more.
Besides having nice long hair, it's also about what's inside the band members. The band members in Motley Crue and Poison all act like psychopaths, but BJ is actually one of the only popular glam metal bands that act normally.
Statistically, Bon Jovi is actually the most popular Hair Metal band there was. They have made some really popular anthems like "Livin' On A Prayer" and "You Give Love A Bad Name"
Guns n' Roses is NOT a hair band. They were great but should not be on this list. They were a reaction against the polished look of the hair bands.
What Glam Metal band is still producing and selling records to this day like Bon Jovi? Get them up the list pronto
5
Van Halen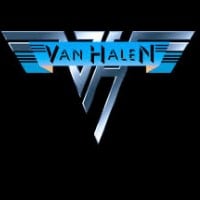 Van Halen was an American hard rock band formed in Pasadena, California, in 1972. From 1974 until 1985, the band consisted of guitarist Eddie Van Halen, vocalist David Lee Roth, drummer Alex Van Halen, and bassist Michael Anthony.
Eddie's diddly diddly guitar solos David's bravado Alex's skill Michael's cool factor-Sammy's awfulness=Best hair metal band ever.
Since when is X-Japan and DragonForce hair metal?
6
Kiss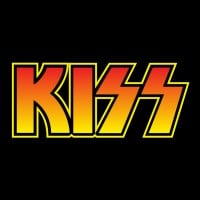 Kiss is an American hard rock band formed in New York City in January 1973 by Paul Stanley, Gene Simmons and the band's original manager, Lew Linet.
For all you people with the "KISS can't write songs" argument. Explain how KISS made the Hall of Fame? There are a bunch of bands, supposedly better who haven't even sniffed that honor yet!
If they didn't ham it out on the outfits, then they wouldn't be popular. They're mediocre musicians, but they're horrible songwriters.
The best shock glam band ever!
7
Poison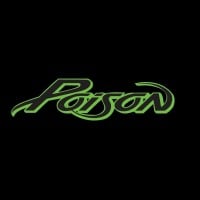 Poison is an American glam and hard rock band that achieved great commercial success in the mid-1980s to the mid-1990s.
Poison is in the top 5
While not my favorite, they are without question the most "Glam Metal" of any of these bands
Why aren't they #1
8
Whitesnake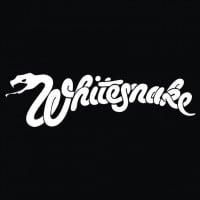 Whitesnake are a rock band formed in England in 1978 by singer David Coverdale, after his departure from his previous band Deep Purple.
Whitesnake and Iron Maiden are way better than Guns n' Roses.
They ruled the late 80's. Whitesnake was printing money.
Whitesnake '87 album is the best glam metal album!
9
Skid Row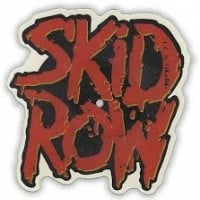 Skid Row is an American heavy metal band, formed in 1986 in Toms River, New Jersey. They were very successful in the late 1980s and early 1990s, with their first two albums certified multi-platinum.
Totally my favorite. Even after Bach left the band they were still good. With Bach I have to say my favorites are Sweet Little Sister, 18 and Life and Monkey Business. Without Bach Ghost is probably my favorite but old school Skid Row was the best.
This list is a little jacked up, half of 'em aren't true glam bands, they just happened to be around during glam's heydey Having said that, Skid Row is better than everyone on here except for Guns N' Roses & maybe Crue.
Way too underrated
Way better than 10
10
Twisted Sister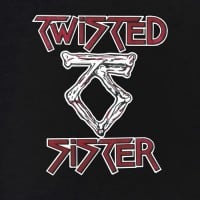 Twisted Sister was an American heavy metal band originally from Ho-Ho-Kus, New Jersey, and later based in Long Island, New York.
Let's set the record: Guns N' Roses- were good but now it's just Axl and his band and Bon Jovi- CRAP OVERRATED! He destroyed Skid Row! Twisted Sister kick more ass than Bon Jovi ever could!
All with the knack get to run with the pack.
Great band, and better than bon Jovi.
Best Glam metal band ever!
The Contenders
11
Aerosmith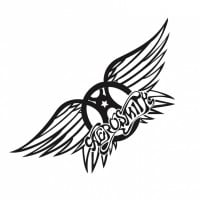 Aerosmith is an American rock band, sometimes referred to as "the Bad Boys from Boston" and "America's Greatest Rock and Roll Band".
What the hell come on guys is the best rock band ever and you have aerosmith no. 16 no way bro they must be number one but it they are in my opinion joe perry and steven are one of my favourite members of the band they look aswome it's not fair to have this legendery hard rock band so low in this list put it number one
Aerosmith shouldn't even be on the list. They are not I repeat not a hair metal band!
I love Aerosmith, but they came before hair metal. They should not be on this list.
Their 70's and 90's-present music is awesome too! And why below Bon Jovi? Aerosmith is waaay better!
12
Quiet Riot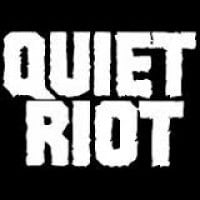 Quiet Riot is an American heavy metal band. The band was founded in 1973, by guitarist Randy Rhoads and bassist Kelly Garni under the name Mach 1. They then changed the name to Little Women, before settling on Quiet Riot in May 1975. The band's name was inspired by a conversation with Rick Parfitt of ...read more.
Underrated as hell!
They paved the way
13
Dokken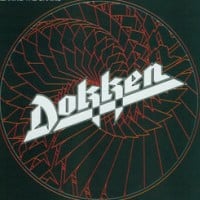 Dokken are an American metal band formed in 1979. They split up in 1989 and reformed four years later.
The unique voices of Don Dokken combined with the nifty guitar work of George Lynch bring out a classic glam/hair metal lineup that works well, considering they were around during the roaring era of hair metal. Oh, and DragonForce, albeit a fantastic band, I mean the guitarists- come on - they are not a hair metal band. Guns N' Roses, on the other hand, is one of the bands that truly shaped the concept of hair metal, which went on to influence many other bands, including Dokken. So, many consider them to be awesome.
Dokken was still my favourite GlamMetalBand! The Vocals of Don Dokken and the Guitarplay of George Lynch really fits together."Under lock and key" is still after 33 years my top number 1 Album! This Band should be in the top 5 of best GlamMetalBands.
They wrote songs for Nightmare on Elm Street. That should thell you how big of a deal they were in the 80s.
Most underrated band of this era, hands down.
14
Ratt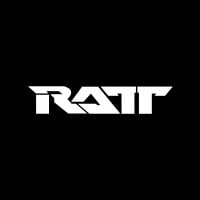 Ratt is an American heavy metal band that had significant commercial success in the 1980s, with their albums having been certified as gold, platinum, and multi-platinum by the RIAA.
They should be top 3. I think their stuff holds much better over time than Motley $h1t... I can't even listen to MC anymore. So aged. Their music doesn't stand the test of time. But RATT? Still so wicked and the intros to Way Cool Jr and Lay it Down are just bad ass.
Was pretty big, but should have been bigger. Good songs and underrated vocals.
15
Cinderella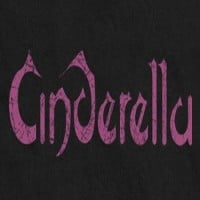 Cinderella was an American glam metal and hard rock band from the suburbs of Philadelphia, Pennsylvania. The band emerged in the mid-1980s with a series of multi-platinum albums and hit singles whose music videos received heavy MTV rotation.
It's hard to really look at who the Top Hair Bands are, but Cinderella can thank Bon Jovi. Cinderella Kind of helped Poison, Jeff Labar wore tor up Tour Shirt
that had Poisons Look What The Cat Dragged In. You find that particular in Cinderellas Ft. A Cameo Of Sambora and Bon Jovi. The song Somebody Save Me.
I'd put them in the top 5, great musicians, one of the best lead singers, amazing vocals, catchy lyrics and the best bluesy sound in the genre. Much more than some hair and makeup, completely underrated.
So much better than they ever got credit for. I saw them live 2 years in a row. 2007 and 2008. Both times they were phenomenal
They are such a underrated band! They rock!
16
Dragonforce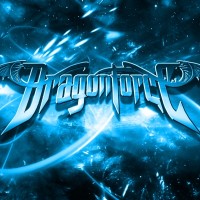 DragonForce are a British power metal band based in London, England. Formed in 1999, the group are known for their long and fast guitar solos, fantasy-themed lyrics, and electronic sounds in their music to add to their retro video game-influenced sound.
17
X-japan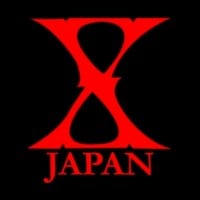 ... All I got to say is hide had pink hair and it was AMAZING! Enough said! ~toshi's hair just stuck right up hehe! And pata died it so much from red pink brown yet he looked the most normal out of all of them and taiji he had his hair like this one guy from poison! Yoshiki had it spiked on one side and the rest just hung down but still epic as hell love it all of them are a boss enough to do it! ~
Hide had the craziest hair over the years but they all looked good.
DragonForce isn't hair metal, and they're not from the 80s.
Great band. Hide and the friends!
18
Journey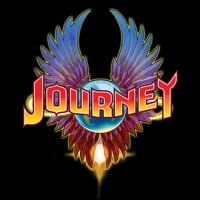 Journey is an American arena rock band that formed in San Francisco in 1973, composed of former members of Santana and Frumious Bandersnatch.
19
Zi:Kill
Tusk's horsetail is so attractive!
They are the king of J-Rock.
20
Scorpions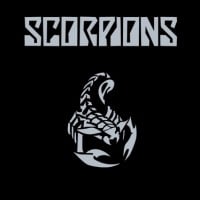 Scorpions are a German rock band formed in 1965 in Hanover by Rudolf Schenker. Since the band's inception, its musical style has ranged from hard rock to heavy metal.
Maybe they were not glam metal at the beginning, but they definitely had a lot to do with the genre in the 80's. Most of their songs from that time were glam metal, and they should be higher. A sadly undrerrated band.
I'm telling you, the singer is still sounds as good today as he ddi 40 years ago. Worth it.
Scorpions is classic hard rock!
Are they really hair metal?!
21
Metallica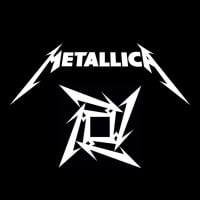 Metallica is an American Heavy/Thrash Metal band formed in 1981 . The original lineup was James Hetfield (Vocalist and Rhythm guitarist), Dave Mustaine (Lead Guitar), Lars Ulrich (Drums), Ron McGovney (Bassist). The group came into mainstream from their Self-Titled album and the hit single "Enter Sandman".

With their first two albums, Kill 'Em All and Ride The Lightning reaching underground success, their third effort, Master of Puppets has since become one of the most important heavy metal albums ever, as it became the first thrash metal album to be certified platinum. The title track has since become the band's most played song live. ...read more.
22
Ugly Kid Joe
I'm not sure that I agree these guys were a "hair band", but I like some of their music and will give them my vote. Pretty sure Guns N' Roses isn't hair either.
23 D'erlanger
24 Warrent
25 FireHouse
PSearch List