Top 10 Best Metalcore Bands
The best Metalcore bands there are on this planet...

The Top Ten

1 Trivium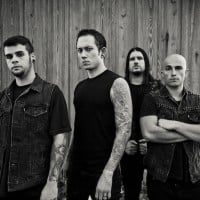 Trivium is an American Heavy Metal band from Orlando, Florida, formed in 1999. Their frontman, Matt Heafy, lead guitarist Corey Beaulieu and Bassist Paulo Gregoletto are the band's most consistent members and have appeared in every album since.

Trivium released their debut album, Ember to Inferno, in 2003 under Lifeforce Records. A moderate success, Trivium would later sign to Roadrunner Records a year later and establish further critical and commercial success from there on. They have currently released 8 studio albums. ...read more.
Trivium third? Should be first. Their albums have every range of metalcore you'd ever need. Shogun is a work of art. Ascendancy is a scream-along album. Same with In Waves. The Crusade, I'll admit isn't the greatest, but there are good songs on it like Ognition, Detonation, Tread The Floods, Contempt Breeds Contamination. And Vengance Falls is a album where you can sing along and really shows us Matt's amazing singing voice.

Trivium are one of the bands out there that are making proper music and writing stuff from the heart and soul... Unlike bands like Bring Me The Horizon. Why are they on this list.
This band is by FAR the best. In fact, I'd hardly call them entirely metalcore. More like straight up metal. Many of their songs have thrash metal and even melodic death metal elements. But, nonetheless, they make truly amazing MUSIC, and that's what really matters. Their guitarists are absolutely incredible. Matt heavy has a powerful voice. Their album Shogun is one of my favorite metal albums ever, and I loved their straight up thrash metal on the Crusade. They're like a modern version of Metallica mixed with Iron Maiden. This metal band will go down in history for their raw talent. Trivium rules! m/
Absolutely the most talent band out there. Every band member is a master at there roles. Matt has a great voice and Corey is just a god of riffs. Shogun is their best album, every song is hardcore bad ass. No band compares to Trivium, and the best thing is that they are impeccable live! They deserve the number 1 spot, bullets new album is garbage, Avenged isn't even metalcore anymore, All That Remains suck live, and Asking Alexandria is to much of a fan girl band. Trivium is the real deal.
Trivium is metalcore, thrash metal and heavy metal - trivium - combined. They are sometimes melodic, sometimes heavy, and all the time they are complex. I'm glad to see Trivium above A7X at least, and surprised to see Bullet For My Valentine above it. Honorable mentions are: Bullet for My Valentine, Killswitch Engage, As I Lay Dying, All That Remains. But TRIVIUM will always remain the best metalcore band ever!
2
As I Lay Dying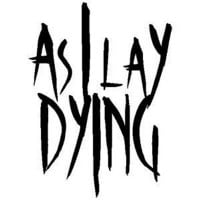 As I Lay Dying is an American metalcore band from San Diego, California. Founded in 2000 by vocalist Tim Lambesis, the establishment of the band's first full lineup, which included drummer Jordan Mancino, occurred in 2001. As I Lay Dying has released six albums, one split album, and two compilation albums.
Indisputable superiority of the As I Lay Dying. The first time I heard them was something delirious. I felt it would be the metalcore band that would mark my life. Impossible to describe the delirious feeling that touched me. Deep. Intense. Magic. I could see a bright talent and outstanding creativity. I like the weight they bring to their music, the rhythmic guitar, the mind-blowing guitar solos, the powerful growling vocals and drums. There is harmony in this band. There is strength, good melodies and beautiful compositions. Worth listening to them. The as I lay dying deserves a biography by his story. Tragic separation in the end, but they left a major intervention in the contemporary metal. They became unforgettable. Good night!
Their compositions are full of meaning, sometimes making implicit references to Christianity. They were a Christian band although this may be doubted. However, the lyrics of their songs are beautiful references to Christianity, without forgetting the style of the band. Their songs are deep and mix heavy instrumental with rare intensity and beauty compositions. In the past they showed a sharper affinity with the Christian faith, but today we know that they have lost their way. Still, we should consider them one metalcore band linked to Christianity in a particular way and introducing heavy riffs and incredibly reflective compositions, pure poetry in some songs. But we should not rule your highly important heavy style that made ​​them the best metalcore band of all time. This junction is perfect! I miss them
As I Lay Dying is a awesome band but do not believe should be first. by what I see most of the comments justifying that As I Lay Dying is the best is compared to weaker bands like BMTH and AA. Listen to some Parkway Drive and draw your own conclusions, as Parkway Drive should really be band # 1 place. As I Lay Dying in # 2 course, for As I Lay Dying is very cool, but we should by in place and realize that Parkway Drive really deserves the first place. is not disrespecting the band, I like As I Lay Dying, but we must be fair.
I agree with the first one who commented. Bullet For My Valentine's songs are really rad, but they kinda suck live. But with as I lay dying, the albums, the concerts and everything else is just mind-blowing. They've been around for quite sometime now and they still kick serious ass along with other high-caliber metal bands like a7x, Bullet For My Valentine, killswitch engage, etc. Definitely in my top 3 best metal bands of all time, feet and hands down, hehe.
3
Killswitch Engage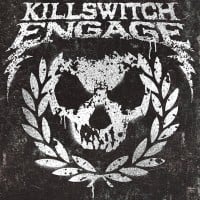 Killswitch Engage is an American metalcore band from Westfield, Massachusetts, formed in 1999 after the disbanding of Overcast and Aftershock.
Metalcore is generally pretty crappy, and only a few bands are actually any good. Kill switch is the best of those bands. They aren't the most technical on this list, but they are quite capable and their songwriting is just plain better. Not to mention that they've had not only the best vocalist in metal core but also the second best. I would say Jesse Leach is the best but its really a toss up. Each is easily the best at their respective style. Howard had great lower "roaring" vocals and Jesse has probably the most intense screams I've ever heard but is more of a midrange vocalist but I usually prefer him because his lyrics are better. Higher vocals suck, so there is no best in that category haha.
Forgive me, because my English is poor, but I'm here to express my comment about this band the best possible way. In Brazil, people do not hear much metalcore bands, most of them unaware of the matelcore and similar genres. The people of Brazil have preferences for styles less appreciable, unfortunately. It is not easy to promote the metal around here because people are only interested in samba and funk ordinary. But I believe there is a group to which I belong enjoying a good metal song and we are striving to spread the best genre of all: metalcore. This band exemplifies perfectly good building style we're talking about, their music is amazing, all the parts that constitute bring beauty to the song. We must recognize that the KSE has revolutionized the world music scene by introducing a new style and reformulating the concept of music. They brought a new way of understanding and making music, a new way of looking at the process of musical creation. At first, Jesse Leach made clear ...more
Killswitch Engage are the best ever Melodic Metalcore band ever because lets be honest most Metalcore bands out there are crap. Jesse Leach and Howard Jones are two of the best Metalcore Vocalists ever without ever sounding outdated. I don't know the hell Avenged Sevenfold 2nd despite being top of their game in the past they're not Metalcore now!
One of the gateway metal bands for most people. They have a good combination of heavy and melodic music. The End Of Heartache is actually one of my favourite albums ever.
4
August Burns Red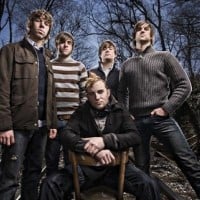 August Burns Red is an American metalcore band from Manheim, Pennsylvania. Formed in 2003, the group began their first performances while a majority of the members were attending their senior year of high school, and soon began playing shows around Lancaster, before being signed to CI Records. Afterwards, they were signed to Solid State Records, and most recently to Fearless Records. Prominent features of their music include heavy breakdowns and odd-meter riffs as well as often lyrics covering topics such as depression, social tolerance, and grief at the death of a loved one. ...read more.
August Burns Red's music is not compared in any way with any other band's; the excellent work of the drummer Matt Greiner fits perfectly with the bass and guitars like there could not be any other way to play it along as the way it is set to be done. Including Jake Luhrs unique and superior scream and voice! Also the lyrics are awesome! The song Meridian includes some words of the Holy Bible and they make it MUSIC in an excellent and incredible way! They deserve to be the #1 metalcore band!
To me, August Burns Red makes some of the most beautiful and dynamic music that's out there With multiple instruments that are not specific to the metalcore/hardcore genre, they infuse many genres into their music to make every song a piece of art and not just a number to complete the album. ABR is going where no other band has gone before and they are doing so with excellence. Sure, all of the other bands on this list are great metalcore bands and they all deserve to be in the top 10, no matter what number. But as to ABR, they are the most unique. As every song is unique in itself, some characteristics of ABR are their bone crushing breakdowns, intricate guitar riffs, expert drum work, and spot on screaming. Examples are in the songs: Internal Cannon, Empire, Spirit Breaker, Creative Captivity, Black Sheep, Composure, Crusades, Mariana's Trench, Animals, and Count It All As Lost.
Most underrated metalcore-band, I guess. I personally love and prefer metalcore bands who combine screaming/growling/shouting with a bit clean vocals like As I Lay Dying or Trivium (at least their older records), 'cause I think it sounds more diversified.

But August Burns Red (and also Parkway Drive) impressed me inspite of that. their records are really amazing and diversified. their riffs never get boring and they don't even need clean vocals to create a melodic atmosphere. Fantastic band, if you never listened to them give it a try! This is the metalcore I love!
Every metalcore band has different aspects that need to be put on the table. ABR is the leader in every part of this style. Matt is just astounding in every way, Jake is in the top 3 best vocalists that I've ever heard, Dustin kills the background on bass, Brent and JB grow into new levels of creativity with every album. Of course I'm stating my opinion, but I don't think any of the other bands beat August Burns Red. I do enjoy all the others on this list, but not enough to place them above my favorite group of outstanding artists.
5
Bullet for My Valentine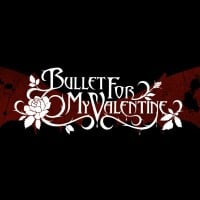 Bullet for My Valentine are a Welsh metalcore band from Bridgend, formed in 1998. The band is composed of Matthew Tuck (lead vocals, rhythm guitar), Michael Paget (lead guitar, backing vocals), Michael Thomas (drums) and Jamie Mathias (bass guitar). Former members include Nick Crandle and Jason James; both were on bass. They were formed under the name Jeff Killed John and started their music career by covering songs by Metallica and Nirvana. Jeff Killed John recorded six songs which were not released; two of these tracks were reworked later in their career as Bullet for My Valentine. Financial difficulties dictated the name change, which was followed by a change in music direction. In 2002, ...read more.
Bullet for my Valentine is a great Band. I really like, how Bullet for my Valentine can sound often so calm and on the other side so aggressive (listen to 'Watching us die tonight' and 'No Way out'). Well... they have som great Albums but the worst one is Temper temper. In this Album there were litteraly almost no screams and many songs sound pretty much the same. But they did a really good Job with the latest Album Venom. Much screams and good solos can be heard in this album. I recommend this Band every Metalcore fan because they have a great sound, Can be heavy and calm at the same time and the solos are amazing.
There isn't a single bullet for my valentine song that I don't love, they just keep delivering! And don't even get me started on "the poison" album, It is the best album I have ever heard and it has inspired me to keep producing music because of how good it is, I have been listening for bullet for over 7 years and I have never once been bored of a song they put out, the singing, guitar, drums etc... are all incredible.

I highly, highly recommend Bullet For My Valentine to any metal lover.
Bullet only needed to release The Poison to be named inside the top 5 on this list. Matt and Padge do brilliant stuff on guitar, creating mean solos and riffs, and making the hardest things seem easier. Jay is perfect on bass, and contributes to the screaming brilliantly, and them Moose tops everything off by being a brillaint drummer, who can do anything, and he ties it in with the guitars and bass to make Bullet the ultimate metalcore band.
I am really happy to see Bullet For My Valentine at a deserving position they are the king of metalcore bands... They are born to be the best band... Mathew tuck is amazing also the guitar and drums are awesome.. Really love this band please I have a request to Bullet For My Valentine that go for more tours so that the band can be famous in heavy metal also... Actually you desrve more than this!
6
All That Remains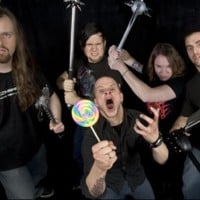 All That Remains is an American heavy metal band from Springfield, Massachusetts, formed in 1998. They have released eight studio albums, a live CD/DVD, and have sold over a million records worldwide.
It's how nobody talks about these guys anymore. All that Remains really is a killer band! The fall of ideals just happens to be one of my favourite metalcore records.
A lot of bands are blurring the lines between genres, such as Bullet For My Valentine, As I Lay Dying, Caliban etc. But All That Remains are the best at what they do - which is blurring the lines between Metalcore, thrash, modern metal, death metal and everything in between. They released one of the greatest albums in 'The Fall of Ideals', but many felt they sold-out their fanbase. But 'Overcome' aside, all their releases are excellent for those with a broad palette. And 'A War You Cannot Win' is fantastic. They're no doubt some of the best musicians on the planet, and can do it all. They march to the best of their own double-kick drum. Triple-A band.
I like all of the bands listed, in fact, the sub genre of metalcore itself holds the best music ever created... That being said, I personally love All That Remains because of the ever maturing of their songs from album to album, and the way they texture their songs. Blending the traditional metal screams with clean vocals makes the band one that can be listened to for long periods (which I often do) without the music becoming exhaustive. All That Remains should top the list. Don't believe me? Give a listen to "A War You Cannot Win' for starters!
No way! Bullet for my valentine is more like emo screamo than any type of metalcore... All that remains is where its at. Insane vocals and riffs! Killswitch... Tied for #1, Avenged Sevenfold also a great band, I agree on their position. But bullet for my valentine don't come close in my opinion. Maybe on an indie rock or emo list! Where is the death punch at! Trivium blows bullet away by far! Take bullet for my valentine of the list!
7
Parkway Drive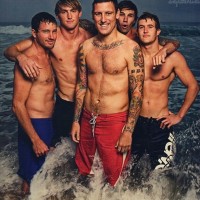 Parkway Drive is an Australian metalcore band from Byron Bay, New South Wales, formed in 2003. As of 2015, Parkway Drive has released five full-length albums, one EP, two DVDs, a split album and one book, titled Ten Years of Parkway Drive.
Jeff Ling is an amazing guitarist, Ben Gordon is under rated for his drumming. He has killer blast beats man. They don't produce generic. They don't have songs that are just one massive breakdown, they are capable of making complex, dynamic riffs while still having probably the greatest breakdowns in the genre. Winston's vocals are beast recorded and live. Each of their records are god-like. Lyrics are meaningful. Check out Breaking point and Horizons for their best.
Well, I never thought I would be capable of listening to something like Metalcore, I always hated screaming and growling until I first saw PWD live. Wow, that was the most impressive experience in my musical life. It totally changed me. It is a pleasure to listen to some of the most beautiful melodies like in "The River" combined with some chugga-chugga moves like in "Idols and Anchors". A pleasure to listen to them and play on guitar. After listening to them I don't get impressed by any of the bands on this list. They should be the Number One. Sure, Killswitch and As I lay dying are great, but still, Parkway Drive is kind of a Metalcore God for me.
The only differences between Parkway Drive and the other bands on this list is the publicity and soul in their music. Parkway Drive are an Australian band, and have been around for over 10 years, and they have made their career with little support and publicity, and they're still one of the biggest bands for their genre, which personally I believe Metalcore is the correct genre they should fall into. Asking Alexandria Avenged Sevenfold are not true Metalcore, but both still fall into similar subgenres. AA - Post-Hardcore, A7X - Hard Rock, although some of their earlier works are very metalcore derived. Parkway definitely deserves to be higher, as well as Killswitch, ABR, All That Remains and Northlane. These bands are true Metalcore, not Post-Hardcore and Deathcore. Parkway's music is also very soulful and complex.

Metalcore is the second best subgenre of metal next to it's precursor Groove Metal! PanterA! M/
Parkway is most hard hitting band in the genre. Their albums have each transcended the other and have in no way showed a watering down of elements that the genre has tragically continued to deal with. No riff ever felt ripped off and no breakdown ever felted forces. The band offers the perfect blend of groove and melody and vocalist Winston is one of the most powerful voices to be heard in the extreme metal world. This is a band hardcore fans and even metalheads alike can get behind and not be disappointed. (also no scenie weenies in this band haha)
8
Bring Me the Horizon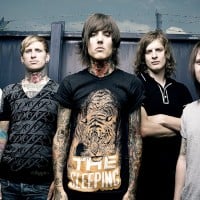 Bring Me the Horizon is a British rock band from Sheffield, Yorkshire. Formed in 2004, the group currently consists of vocalist Oliver Sykes, guitarist Lee Malia, bassist Matt Kean, drummer Matt Nicholls, and keyboardist Jordan Fish. They are signed to RCA Records globally and Columbia Records exclusively in the US. The style of their early work, including their debut album Count Your Blessings, has primarily been described as deathcore, but they started to adopt a more eclectic style of metalcore on subsequent albums. Furthermore, their latest album That's the Spirit marked a shift in their sound to less aggressive rock music styles. ...read more.
Ok, they are no longer Metalcore exactly, but they're first two albums were among the best that genre has ever seen. Now, they've evolved into something very different, but totally unique. There is a Hell... was the first step and introduced the electronic element they were adapting into their sound, and the Sempiternal took it and practically created a new genre. Their latest release, That's the Spirit, has very much left Metalcore behind entirely. However, the musicality of the instrumentals and artistry of the lyrics is pretty unequaled among these band. Plus, Oli has managed to go from one of the best screamers ever to a genuinely great clean vocalist. The transformation of the band is impressive and deserves recognition.
BMTH is amazing. They have came up so far over the past few years in the music industry. Oli, and the band have worked so hard to be where they are today. This band has saved my life. When no one else was they were there for me. Personally they deserve the number one spot. They all worked so hard for their new album 'Sempiternal' to come out. They are a very unique band. Their music is very relate able for anyone who is having a hard time in life. It will help who ever listens out. The lyrics are perfect, they explain how I am feeling in the most beautiful ways, better than anyone can; even myself. They vocals are amazing, and they just keep improving. I can't wait to see what they have next for us.
Though incredibly talented, their instrumentalists aren't absolutely original, but there's no vocalist like Oli Sykes, who's vocals absolutely destroy all other bands here, especially his mid-scream. Songs like "Don't Go", "The Fox and The Wolf" and "Hospital for Souls" really encapsulate how much emotion is conveyed through his screaming/singing to the point where it sounds like he's shouting through tears. Not to mention they're amazing lyricists, have brutal concerts and are very close to their fans. Vote for Bring Me The Horizon!
I don't know how this isn't #1 Bring Me The Horizon is the best band ever with such amazing lyrics with so many meanings and a great story it tells when he was on drugs and how he got back stabbed by many people. Some people are stupid and only love the band because of their new album or Sempiternal and also because Oliver is hot. You guys aren't real fans Oliver is his don't get me wrong but it's not all based about Oliver, he doesn't do any thing except write song lyrics and sing. Matt Nichols (drummer), Lee Malilia (Sorry for butchering his name. Guitarist, lyricist), Matt Kean (guitarist), Jordan Fish (Keyboardist) all play a role in Bring Me The Horizon without then Bring Me The Horizon wouldn't be where they are now. But Bring Me The Horizon should be at the top of this list.
9
Converge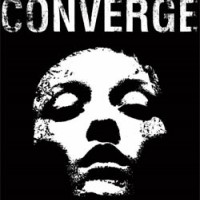 I had to go all the way to 40 to see a non-poseur band? Have you people not seen all your favorite bands wearing these dudes' shirts in band photos? It's cause they all know Converge are better than their sorry asses.
Why is this no.22 when As I Lay Dying is no. 1? Not to mention the other garbage that are above this band. This list is a joke.
Metalcore grew up and lost something. Agression. This band takes hardcore punk and metal, throws violence in and there we go.
Are you kidding me right now? They should be on top. They innovated that genre and perfected it.
10
Asking Alexandria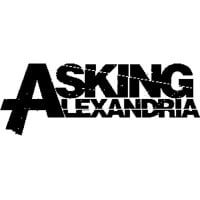 Asking Alexandria are an English metalcore band from York, North Yorkshire formed initially in 2008 by lead guitarist Ben Bruce along with former lead singer Danny Worsnop, bassist Joe Lancaster, keyboardist and synth player Ryan Binns, and current members drummer James Cassells and rhythm guitarist Cameron Liddell. Lancaster and Binns later departed from the band in 2009 with Lancaster joining heavy metal band With One Last Breath. Bassist Sam Bettley joined the band that same year, and in January 2015 Worsnop departed to focus on his new band We Are Harlot and was later replaced by Denis Stoff of Down & Dirty and Make Me Famous. The band has released four studio albums, their most recent being ...read more.
Sure, if you consider the actual music aspect of AA, there are better on this list, like Escape The Fate. Not to say that they aren't talented, they definitely are. But Danny Worsnop can scream like nothing I've heard. His lows are fairly average, in league with most of the bands on this list, but his highs are incredible. His high screams sound like he's screaming through a tube, and the sound is coming out far away. He makes them sound almost unattached, like he's throwing his voice! His performance at the Mitch Lucker memorial show was also one of the best. But this band isn't just Asking Danny. Ben Bruce can pump out some pretty intense breakdowns, and his verses are pretty neat too. And the topics that they sing out are real. Sure, a lot of them are about women (wink wink), but most of their songs are about substance abuse and relationship problems. All in all, Asking Alexandria deserves to be in the top ten, after making it through the MANY problems they've had.
Best band! Danny Worsnop can sing and scream. The band can play anything and do anything. They have made the best metalcore songs and are better than anything else. I have heard many other MC bands but just can't get into their music. When I discovered this band for myself, I fell in love with their music. It has the best balance of singing and music. Danny knows when to sing and when to scream. Many other bands cannot make this happen in their music. Every single song is brilliant. This is the best band in the world!
Just like the first response Asking Alexandria is a epic band that provides you with the best I mean hands down best vocals and guitar sections ever that oh my Jesus just let them do the talking listen to this flipping song POISON! Seriously, listen to its Epic.
Would be a really quality band if they never did that stupid crabcore and techno dance sounds in the middle of their songs. But I see now they're getting better and better and even better that Danny got rid of his annoying voice and sounds more mature now, looking forward to see their upcoming album.
The Newcomers
? Knocked Loose
The Contenders
11
Architects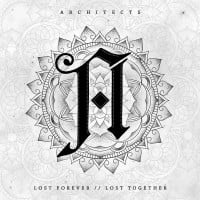 Architects is a British Metalcore band formed in 2004 in Brighton, East Sussex. Consisting of five band members, Architects' discography consists of seven studio albums and one split EP.
With every album they show different versions of metalcore subgenre and every album has its own style. You can't find any vocalist who can scream like Sam Carter
Why on earth is Architects at 53? Are people going deaf? Dear Lord. They're an absolute fantastic band and deserve to be so much higher up. They've changed their sound in little bits throughout their albums but they've remained true to themselves, and their newest album absolutely rocks (not to mention how much meaning and significance it carries with Tom's passing.) Sam Carter's vocals are as powerful, emotional, and strong as ever in Holy Hell. Instrumentation has always been top-notch as well, not to mention their unique atmospheric thing they have going on in a lot of their stuff. Lyrics always have a point, with just the right amount of political sting, and carry a whole load of meaning. One of my all time favorite metalcore acts.
This is a fantastic METALCORE band. Slipknot, Pierce the Veil, Falling in Reverse and Sleeping with Sirens are NOT metalcore.
Anyways, Architects definitely deserve to be much further up the list, not only because they are actually metalcore, but because of interesting use of time signatures combined with complex guitar parts that do more than 0-0-0 make them stand out from many of those that are ranked higher. Also, Sam Carter's meaningful lyrics and soulful vocals cannot just be overlooked...
Absolutely absurd for Architects to be this low. They should be in the top five without any doubt. I personally would place them in the number one spot, but that's primarily because of my personal preference. Subjectivity aside, they are some of the most talented musicians anywhere on this list, and Sam Carter's lyrical abilities are second only to those of Keith Buckley from ETID.
12
Unearth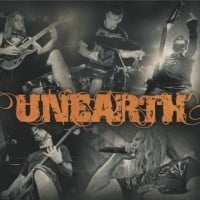 Unearth is an American heavy metal band from Boston, Massachusetts. Formed in 1998, the group has released six studio albums.
How is it, that a band that never disappoints on any release EVER, gets a disappointing place in this "best metalcore" competition? Each and every single song Unearth has ever written is 10x better than most of these bands entire careers best work. If you skip past these guys, give them a chance. You'll realize that As I Lay Dying can't even compare in AWESOMENESS.
By far the most underrated metalcore band. Amazing riffs, songs, never selling out. People saying AA is good metalcore? Or BMTH? You don't even know how much more influential this band has been on the genre!
What!? They deserves number 1. Do you know that Unearth invented metalcore?
All those emo kids who don't know what Real Metalcore is must listen to unearth. And Asking Alexandria, bvb they all sucks
Best metalcore band by far! !
13
The Devil Wears Prada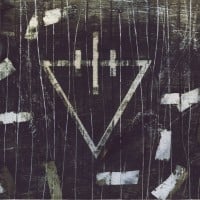 The Devil Wears Prada is an American metalcore band from Dayton, Ohio, formed in 2005. It consists of members Mike Hranica, Jeremy DePoyster, Andy Trick, and Daniel Williams.
Their earliest works are like guilty pleasures for me, but around 2009's With Roots Above this band stepped it up big time. One year later, 2010's Zombie EP shattered ideology around this band. They had crafted something insane. Another year goes by, and the band puts out Dead Throne in 2011, which I will say is the biggest record they done. 8:18 is also good but the middle portion of the bands career has left a massive impact with these conceptual releases. Miles above anything BMTH or AA could ever accomplish.
I don't understand why Asking Alexandria are told to be better than them. The Devil Wears Prada has much better instrumentals and much better screams. The Devil Wears Prada is one of those bands who always surprises you with each new release.
The Devil Wears Prada is good band, but there's no metalcore on this list, most of the bands here are melodic metal with breakdowns taken from hardcore. Parkway Drive and Suicide Silence are death metal with many breakdowns, Trivium based on thrash metal, Lamb Of God is groove metal. I actually like bands like The Devil Wears Prada, Trivium, As I Lay Dying, A7X etc. But they never played metalcore, metalcore is Acrid, Oathbreaker, Cursed, Starkweather and many others.
P. S: don't't trust Wikipedia.
What 10. I love his vocals and the guitars. The best part is the breakdowns and how well they work with the guitars to make it way more melodic. The cleans are amazing too.
14
Between The Buried And Me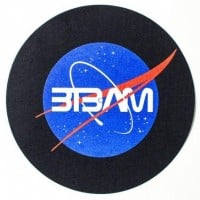 Between the Buried and Me is an American progressive metal band from Raleigh, North Carolina. Formed in 2000, the band consists of Tommy Giles Rogers, Jr.
These guys are amazing. Every instrument is on point, nice growling and clean vocals. Insane technical skill, and they can pull it all off live. They also incorporate many different genres into the metal, and it leaves me in awe how smoothly they can transition in between them.
Jesus Christ. This list has made me lose faith in humanity. A bunch of third-string wranglers from a terrible metalcore subgenre, that its fans mistake for metalcore itself, taking space away from good bands like BtBaM. And why are they so far down anyway? I thought they had actual popularity.
15
The Dillinger Escape Plan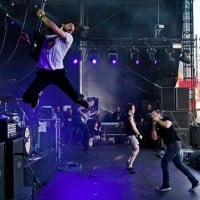 The Dillinger Escape Plan is an American mathcore band from Morris Plains, New Jersey. The group originated in 1997 after the disbanding of Arcane, a hardcore punk trio consisting of Ben Weinman, Dimitri Minakakis, and Chris Pennie.
The BEST live band around. Not the best band, though. But definitely worth every penny to see them live.
If you saw this band live you would know exactly why they deserve to be in the top 10.
They have more skill than any band on this list. Also, Greg is probably the best vocalist in the whole scene
These guys are not metalcore. Most talented band on this list.
16
Periphery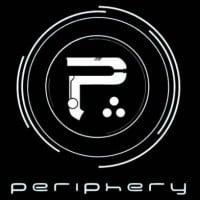 Just the best band ever.
17
Memphis May Fire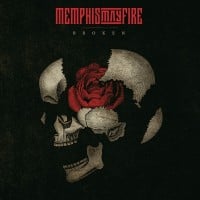 Memphis May Fire is an American metalcore band formed in Denton, Texas and currently signed to Rise Records.
Best singer ever, seriously this guy is amazing. As for the rest it is just as good, powerful, efficient, melodic when it comes to choruses... It's hard to go through an entire album though but once you've heard a few songs from other bands and then go back to Memphis May Fire you realize that there's always something more... That something that most of today's bands don't have... Talent
This is an amazing band. I LOVE the lyrics to many of their songs because their songs actually have meaning. I mean Beneath the Skin? That song is a gift from heaven because it's just beautiful. The lead singer has amazing vocals and it's just... BAM!
Come on guys, cleans are great and screams are amazing. Pitches that have some actual diversity opposed to a bland, monotonic scream all the way through. You can actually tell which song you're listening to with mmf.. Give them a higher place than 21!
I've met MMF and they are some of the coolest guys I've ever met. Matty Mullins is such a genuine and great guy. He is extremely talented and he puts on one of the best performances I have ever seen.
18
Northlane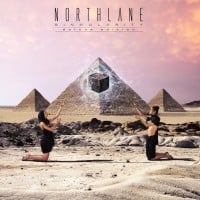 Really interesting layers, especially in the album Singularity. The lyrics don't suck, but the vocals are actually distracting from the music... the instrumental version of the album is incredible.
Fantastic vocals by Marcus Bridge, some of their older stuff is really fantastic too.
Creative Tracks, which are diversified and cool to listen to!
Very unique sound, haven't heard a band that's een close to their style! I have high expectations for node!
19
Hatebreed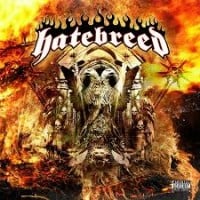 Hatebreed is an American metalcore band from Connecticut, formed in 1994. They have released 7 studio albums to date, most recently The Concrete Confessional on May 13, 2016. Their musical style blends influences from hardcore punk and heavy metal; a prominent band within the hardcore scene, they have also been considered part of the metal scene.
Hatebreed is the more hardcore punk side of metalcore and it's done so well. It has to be said that if you like one album by these guys you will like every other album they release and not in a bad way. The only thing really against Hatebreed is the lyrics I'm not a huge fan of bands like Suicidal Tendencies for the fact that the lyrics are all super tough guy lyrics. Though Hatebreed has more to their lyrics than look at how tough I am. They still have those moments.
Metalcore didn't start by hatebreed, don't be an idiot.
Crossover Thrash started at 80s, far earlier than hatebreed. Crossover Thrash was the prototype of old metalcore. Hatebreed is a advanced version of them.
New metalcore is a completely different thing, got a huge influences from some non-metalcore bands, especially At The Gates, In Flames, and Pantera.
This band should definitely be ranked higher than they are...they bring the fierce every album and the live show is totally BAD ASS! Don't be a sissy and check them out you'll thank me for it later
No At the gates was melodic death metal and hade nothing to do whit metalcore. Not sure if metalcore started whit hatebreed but it was NOT At the gates.
20
Volumes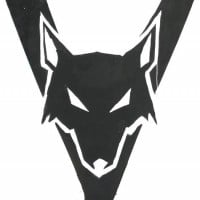 Volumes is still pretty "new" and I won't be surprised when they hit top ten very soon. Such an amazing band with potential.
When you listen to songs such as "Edge of the Earth" and "Vahle" you just want to keep listening more and more. These guys are so addictive!
The riffs are so catchy and as a band they can breakdown and be ambient. They should be 2 or three not 97
Great progressive metalcore band, but they haven't overcome Northlane...
21
In Hearts Wake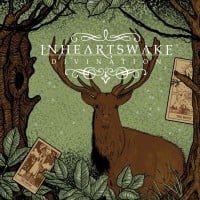 This band artistically and sonically is one of the better bands that I have listened to, and I have a good amount of metalcore albums. I hope they don't get overlooked because so many good bands are releasing good albums and it is easy to miss a great release because of this. They are a band that truly deserve to be heard. Also it has to be said that their music has tremendous substance!
These are some relatively new guys that really deserve a listen. If your into the idea of unique breakdowns and a sound that can be described as Parkway drive with clean vocals, then this is the band for you. Deserves to be top 10 with their latest album Divinitation.
Just started listening to this band and they're really amazing. As the other comment stated, the same heavy screaming that parkway drive has with beautiful clean lyrics. Really worth a listen
Is there a bad Australian band? In metalcore there is Parkway Drive, Amity Affliction, Northlane, Buried In Verona, well, In Hearts Wake (I Killed The Prom Queen, Deez Nuts, Capture The Crown - not as awesome as the other but still very good bands, I'm just that much of a fan)... Than there are awesome deathcore bands Thy Art Is Murder, Make Them Suffer and Boris The Blade, all best of the best. AC/DC of course... That' all I can come up with, but daaamn. Australia is awesome for heavy bands.
22
ERRA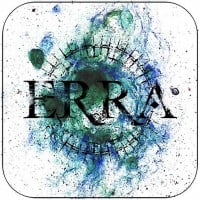 Please give these guys a listen. They are one of the most complete bands I've ever heard, and deserve far more recognition than they've gotten. In just two albums they absolutely shattered my conception of what I considered a good band to be. These guys are the future of the genre. Check out "White Noise", "The Architect", "Alpha Seed", "Dreamwalkers", "Hybrid Earth", "Rebirth", "Warrior", and "Lights City".
Anybody who listens to ERRA knows how good of a band they are, anybody who doesn't, should. These guys wear the metalcore crown. Shame on the people who made this list.
Erra is absolutely the best Metalcore band in the world! (in my opinion) Their blend with harsh and clean vocals are absolutely godly.
They are gonna get big. They are 322th now, just to know for you who see them in top 10 in the future - this is how they started.
23
Texas In July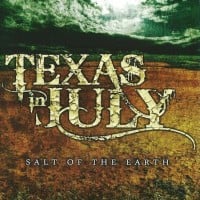 Texas In July was an American metalcore band formed in Ephrata, Pennsylvania in 2007. The band's music incorporates elements of melodic metalcore and progressive metal, often featuring intricate guitar work and complex drum patterns. They were known for their high-energy live shows, earning them a strong following in the underground metal scene. Texas In July disbanded in 2015, but their music continues to be celebrated among metalcore enthusiasts.
They are like August Burns Red little brother... but sounds good.. I like their sound.
24
Shadows Fall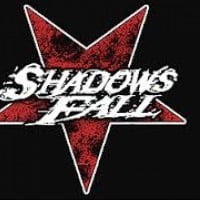 Shadows Fall is an American heavy metal band from Springfield, Massachusetts, formed in 1995. Although the band has experienced several line-up changes, for most of its recording career, Shadows Fall has been composed of Jonathan Donais, Matt Bachand, Paul Romanko, Brian Fair, and Jason Bittner.
Wow this band is criminally underrated, shadows fall, killswitch engage and lamb of God were the 3 bands that popularized the "core" sound we know today (I know lamb of God is more groove metal but a lot of elements in their music reflects metalcore so they are an influence on the genre. Also, shadows fall started doing solos again since they started (the 90's and 00's were a dark time for metal since not many bands played solos and we had all this nu metal and nothing else. Shadows fall was a band that ignored that trend and paved the way for a lot of metalcore bands to follow. They are a top 3 in book.
Awesome heavy, melodic riffing and, Mind Blowing Guitar solos that put most other metalcore bands to shame. They are the perfect blend of Swedish Death Metal and American Hardcore, one of the few metalcore bands that I truly love.
Shadows Fall is one of my favorite band, awesome riffs and kickass solos. But to be honest I don't like their 'hardcore shouting style' vocals.
How is Asking Alexandria ranked higher then Shadows Fall? SF has been around for at least twice as long as aa!
25 The Agony Scene
PSearch List