Best Rock Bands of the 2000s
The Top Ten
1
Green Day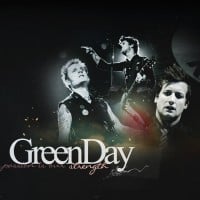 Green Day are an American pop punk/punk rock band formed in East Bay, California in 1987. The members include Billie Joe Armstrong (vocals and guitar), Mike Dirnt (bass), Tré Cool (drums) and Jason White (guitar). Green Day are associated with punk rock, pop punk and alternative rock. Some of their influences include The Ramones, Sex Pistols, NOFX, and Bad Religion. They are best known for their songs like 'Boulevard of Broken Dreams', 'Basket Case' and their 'American Idiot' & 'Dookie' albums. American Idiot sold 6 million copies in the U.S. and won a Grammy Award for "Best Rock Album". Green Day have sold over 75 million records worldwide and have won 5 Grammy Awards. They ...read more.
This list triggers me.
I agree with the top 2 but linkin park are more metal than rock, same goes for A7X. Three days grace should be higher than muse, Breaking Benjamin should be somewhere in the mix, RHCP have kind of dipped a bit in terms of new success, but they should be at least top 7. And people are gunna hate me for saying this but, jack White is just MEH. My Chemical Romance should be top 5 and in my opinion, even Fall Out Boy should be considered. I'm just glad that bands like Coldplay aren't being listed here. And one last thing, blink-182 is hardly a rock band and shouldn't be in the top 15, but I do like them and I see them as a pop punk band. Not pop/punk/rock like Green Day. Nope. Pop punk like New Found Glory or Paramore.
Green Day is my inspiration for music and I absolutely love their music. They've been producing thoughtful and meaningful music for over twenty years now. They don't just write love songs all the time like any other band or singer nowadays would. They write about so much more. I think that their music has really brought a statement of individuality to our country and I hope that they will continue their music for long time. I don't know how I could live without their music. Thank You Green Day!
I just personally feel that Green Day deserves a more respectable fan basis. I, at one point in my life, made fun of them. Too often, because of a few fan girls, they're made out to be some kind of boy band. This is not fair to band that was able to bring punk rock to a mainstream appeal, and rock out the same Milton Keynes stadium that David Bowie and Metallica played. To put them bellow Linkin Park or 30 Seconds to Mars (a band I never had much interest in) kind of bothers me.
Green day really deserve to be at the top of this list. They have created great music in this period. More of Alternative rock. Songs like Wake me up when September ends, boulevard of broken dreams, 21 guns, Jesus of suburbia, holiday, know your enemy and many more have been great. They're no more a trio about drugs and 'wild' teenage, they're now about war, peace, politics, teenage and much much more. They have really come out on top and hope the same goes on forever.
Love. Green day.
2
Foo Fighters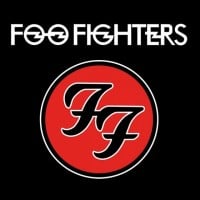 Foo Fighters are an American alternative rock band, formed in Seattle in 1994. The band was founded by Nirvana drummer Dave Grohl after the death of Kurt Cobain and the dissolution of his previous band. The band consists of Dave Grohl (lead vocalist, rhythm guitar, main songwriter), Pat Smear (rhythm ...read more.
I've been involved with Foo fighters ever since they started, I picked up their first album and I was incredibly amazed by it. I was very familiar with the band Nirvana, so I knew that if it's going to be a band started by Dave Grohl, I had to at least stand by and be involved. I began to truly love them when they released The Colour and the Shape. Once they released One by One, I was amazed by their sudden progress and that became quite a favorite to me. My favorite album as of so far is definitely Echoes, Silence, Patience, and Grace, with Wasting Light close behind. It's followed be closely throughout my teenage years and I've always considered them a great band.
My first exposure to the Foo Fighters came in 2011 with Rope and the Wasting Light album. I was instantly drawn to their music and it happened for no real reason, it just connected me. I learned the entire album by heart. A while later I got into their earlier songs and was stunned by how good they were, and then I learned about Grohl's connections with Nirvana, and I fell in love. They became a gateway for me to learn more music. Anyways the music was great and about 4 months ago, I went to my first concert; a Foo Fighters concert that just blew my mind. I knew Grohl was funny from the videos but he showed it when he performed, and he put up a great show even though his leg was broken. Something about it was great. I'm college aged and at the show I saw people in their 40's to kids about 12 and everyone of them sang and felt the music. The Foo Fighters connected generations and it's amazing, no other band in my opinion can do that.
Yes, Linkin Park is good, but not that good. 30 Seconds to Mars is definitely not worthy of a top ten spot at all. Then we come to the Foo Fighters, the most awesome band in the world. Dave Grohl, the nicest guy on earth and ex-drummer of Nirvana. What else do you want? Great songs? Amazing albums? Rock all the way? They've got it.

Me and a friend of mine were at a festival last year, and the Foo Fighters were the main act on the last day. I was familiar with all of their hits and most of the other songs, my friend only knew a few like Rope and The Pretender (which are absolutely awesome anyways). Now, after seeing them live, he has bought their CD's online and became as much of a fan of them as I am. Their music appeals to everyone: they've got some heavier songs, some softer songs but mostly bad ass rock songs.

To everyone that doesn't agree: Foo Off!
Dave Grohl shows the intelligence of Smells Like Teen Spirit and Heart Shaped Box, and has done it at least twice on every album of his. Nirvana was a great band, but Kurt lacked creativity and a lot of their songs (especially ones from Bleach) were just sound at some points. Three of their songs were amazing, and were arguably just lucky shots. Grohl took the best of Nirvana, cleaned it up, and made it a band. Bands like My Chemical Romance or FOB only have emo issues to attract fans, but the Foo Fighters are a mix of badass lyrics, touchy love songs, chill acoustic grooves, and the most well thought out rock I've ever heard. I honestly think that Dave Grohl is our 3rd best music writer (behind Lenon and McCartney, of course), and Foo Fighters is everything he's achieved and written, and is proof of his genius.
3
Muse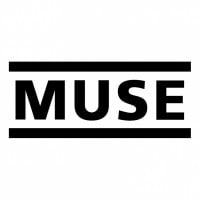 Muse are an English alternative rock band from Teignmouth, Devon, formed in 1994. The members are Matt Bellamy (lead vocal, lead guitar, piano, keyboard), Dom Howard (drums, percussion) and Chris Wolstenholme (bass, backing vocals). They've won several awards including 5 MTV Awards, 8 NME Awards, 2 ...read more.
I voted for Muse For Reasons:
1. They have sick guitar hooks and Matthew Bellamy's vocals can be spectacular if he feels like it.
2. Decent Variety without being too progressive or Alternative, etc... They fit really nicely into the vague "Rock" Genre.
3. MOST IMPORTANTLY, They have the best chance of knocking Linkin Park out of the top spot so then I won't have to kill myself.
Muse, Foo Fighters, and My Chemical Romance are the best True Rock Bands of the decade.
I love bands Like Disturbed and System of A Down but they fall better into a "Metal" type of category.
I also Love bands like Coldplay, Radiohead, and The Shins but they fall into an alternative "Soft" Rock type of genre.
The White Stripes, The Strokes, and Franz Ferdinand are badass but they don't really fit the Rock mold either.
Bottom Line: This list is too vague and Linkin Park should retire before The earth throws itself into the sun just so it doesn't have to here it anymore.
Oh and ...more
Muse is, in my opinion, on a totally different level than every other rock band out there. Matthew Bellamy is talented beyond belief in his songwriting, guitar, vocal, and piano skills. Chris W. is an incredible bassist, and proof of that lies in songs like Supermassive Black Hole and Hysteria, and provides exceptional vocal support to Matt. Dominic Howard is also an incredible drummer, and manages to keep tempo perfectly throughout every song as well as give some kick-ass support to the band with his exceptional speed. Also, they are (again in my opinion) one of the only bands if not, THE only band out there that actually sounds better live than they do on the albums they put out. Keep on rocking on Muse!
Muse is the best band in the world today. Their electric live performances have garnered them multiple best live act awards, not to mention a Grammy for best rock album, The Resistance. They can do it all. From the more mainstream hard rock of much of the albums Absolution and Origin of Symmetry, to beautiful love songs across all albums, to the full blown, three part Exogenosis Symphony. The vocal talent of Matthew Bellamy continues to expand; his falsettos of the Showbiz era are unreal. Shredding guitar lines, catchy base riffs, beautiful piano parts and pulsing drum beats make this band the best in the world right now.
Green Day are my favourite band in the world, but Muse are a close second, and I have to admit that they are a much better band in terms of lyrical quality and diversity. Their songs are just other-worldly and great to listen to.

Matt Bellamy is one of the best guitarists in the world, and his vocals... Beautiful. Dom is pretty awesome on the drums. And Chris can play Bass amazingly. I mean, have you heard the bassline to Hysteria? It is probably the best bassline ever written, even better than Green Day's Longview bassline.

Muse are the gods of alternative rock. Love you guys; keep making rocking music.
4
Linkin Park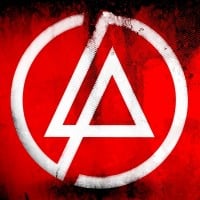 Linkin Park is an American rock band formed in Agoura Hills, California, in 1996. The members currently include Mike Shinoda (vocals, keyboards, rhythm guitar), Brad Delson (guitar), Dave "Phoenix" Farrell (bass), Joe Hahn (DJ) and Rob Bourdon (drums). Linkin Park are associated with a mixture of Alternative Rock, Hip Hop and Techno. Some of their influences include Nine Inch Nails, Deftones, The Roots and Aphex Twin. ...read more.
Linkin Park is probably the only surging band from the new metal era who are still just as famous as they we're when they debut hybrid theory in 2000. The only ones who are still extremely successful any ways. The band members themselves have such special hearts. Between their beautiful music and heroic humanitarian efforts I believe in everything they stand for. It doesn't matter how many Grammys or VMAs they win. None of those awards matter. What does matter is that fancy Global Leadership Award they received recently from the United Nations Foundation, for their efforts to help PowerTheWorld. Linkin Park has one major goal. To change the world for the better, one step at a time.
Seriously?!..Green Day 1st?.. I mean what even is Green Day as co pared to Linkin park. Green day is all punk. Every bit of linkin park is the best.!
The first album I ever bought was hybrid theory and to this day it is still recognized as one of the best albums ever made. The real reason linkin park is my favorite though is because they are not afraid to experiment and yes their music has changed much since hybrid theory but their talent is stronger than ever! Chester's vocals are extraordinary and they always find ways to get other members of the band involved! Their music and lyrics are always inspiring. Linkin Park will started this century off with amazing music! Hopefully they continue to make amazing music for awhile!
Foo Fighters and Green Day are good... But Linkin Park takes the cake
One of the reasons people like Linkin Park is their song meanings. They're really deep and a lot of people have struggled with issues in the past and feel like they can connect to the meanings

That being said, the songs they sing are absolutely fantastic. My personal favourites include Bleed it Out, One Step Closer and Crawling, and Crawling really has a good meaning to it.

Don't forget Linkin Park are a honourable band as they do charity work and help in the community.

Overall, Linkin Park is a fantastic band and their songs are fantastic. They were really brave as well coming up to o the RIPChester Concert. That concert was absolutely beautiful. Go watch it
5
The White Stripes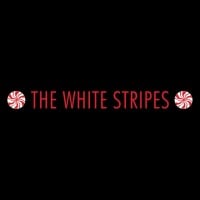 The White Stripes were an American rock duo, formed in 1997 in Detroit, Michigan. The duo consists of only a couple married at the time, Jack White, whose real name was Jack Gillis (songwriter, lead vocalist, guitarist, bassist and keyboardist) and Meg White (drummer and backing vocalist). After they ...read more.
A two piece band that is completely unique. The white stripes were the revival of alternative rock in the 2000's. Bands like the black keys, the strokes, etc. Wouldn't even be here if it weren't for the white stripes. Songs like seven nation army, blue orchid, we're going to be friends, icky thump, and fell in love with a girl are among the best rock songs of the past decade period. Jack white is #17 on the list of "100 best guitarists of all time"- rolling stone. With the minimalist drumming by meg white and the red, white, black color scheme they are the most unique thing around!
Jack white is a rare breed of musician who shows absolutely no sign of selling out any time soon. Every part of him just bleeds talent and every band he's been in has been amazing. This is a guy who truly knows what music is all about. So many artists nowadays become absorbed into themselves and create a "music" career that's viability is determined by their personal lives and kept alive by scandal. Jack white is one of the few remaining artists who are exempt from that stereotype and anyone who believes music is dead should pick up a White Stripes album or a Dead Weather or Raconteurs album and lose themselves in the sound of music that is made to be just that. Music.
One of the only bands on here that doesn't have a bunch of shrieking emo fangirls going "they're so unique and legendary and I can totally relate to their lyrics in my soul they're the soundtrack to my life, I've suffered so much, I'm a privileged white girl, wah I got rejected" and all of that bull. Newsflash; Three Days Grace is not some sort of unclassifiable group of geniuses. And they will never be legendary. Neither will the rest of your whiny little heroes (coughcough My Chemical Romance, Linkin Park, Rise Against, etc.). Also, hate to say it, but Three Days Grace=Nickelback but whinier.
A completely unique band with musical legend Jack White who fuses blues with rock amongst other genres. His energy and enthusiasm is unmatched, just look at the work he has done reviving the vinyl industry at third man records. Look at the song "screwdriver" which is the ultimate white stripes song in my opinion.
6
Avenged Sevenfold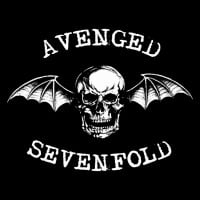 Avenged Sevenfold is an American heavy metal band, that was formed 1999 in California. Their longest lineup of members was M. Shadows (Vocals), Synyster Gates (Lead Guitar), Zacky Vengeance (Rhythm Guitar), Johnny Christ (Bass Guitar), and The Rev (Drums). ...read more.
Every band above Avenged on this list is the same old crap every single album. Linkin Park is far from #1, sure their music was great early in their career but they have fallen far from decent rock music. Green Day had a few hit songs, but the rest of their music is okay. Avenged proved with Waking the Fallen that they could play metal music, then with City of Evil they proved they could mix it up and become more mainstream. The self titled album showed a lot of the same abilities from City of Evil and somehow managed to duplicate City of Evil's greatness. The fact that they moved from there and created lyrics that were more meaningful than any band on this list could even dream of touching with Nightmare shows how amazing these guys are as musicians. Notice this bands hasn't failed with an album after Waking the Fallen and that their fans never come out and say that they've gotten worse, its only positive feed back for these guys from their fans.
This band literally can do everything. They can play slow songs with great melodies, allowing M. Shadows to show off a softer side to his voice, but he can also throw in these amazing screams. They can play these unbelievable guitar riffs that are unlike anything you have ever heard. Bureid Alive showcases their versatility better than any other song they have. It starts off slow, and gradually builds momentum until they hit you with just a full auditory onslaught of screams, bass riffs, and guitar riffs with the heavy drums in the background that ties into everything else. These guys are awesome and they sound every bit as good live.
Avenged Sevenfold should at least be number 2. They are the last standing true metal band that is continuing to kill it. They are essentially the Metallica, or Black Sabbath of the 2000s. I can listen to Avenged Sevenfold 10 times a day and not get tired of it. I like every single one of the albums all the way from their screaming metal core Sounding the Seventh Trumpet days to their latest album Hail to The King (Waking The Fallen is my favorite though). SICK guitar solos and riffs. Insane drums. Great Bass. Hard but melodic vocals and lyrics. Just an absolute masterpiece of a band.
All around great. Syn has been recognized as one of the best living guitarists, his riffs and solos are downright unplayable in most instances and always refreshingly unique. The Rev's drums were so progressive it wasn't funny, the tempo and compilation he used were epic, untouched by any other modern drummer. Shadows vocals are excellent as clean vocals and he has a decent scream. Zacky V is just plain awesome as well, and Christ is ok too.
The bands music has such depth and variation that I am hard-pressed to think of anything they COULDN'T pull off. Their growth as a band and story have been spectacular, and their music continues to inspire and rock hard. Also, their new 90's rock sound is amazing, and done perfectly. Slayer, Metallica, and Megadeth are I'm sure proud.
7
Three Days Grace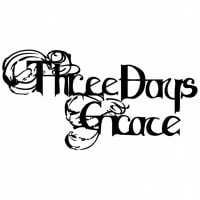 Three Days Grace is a Canadian post-grunge/alternative rock band formed in Norwood, Ontario in 1992 with a line-up consisting of guitarist and lead vocalist Adam Gontier, drummer and backing vocalist Neil Sanderson, and bassist Brad Walst. Their original name was Groundswell until they changed it to ...read more.
3DG was my favorite band growing up the band rolled out hit after hit and spoke from the heart. Adam's voice made the band it was a voice to build around! Matt is ok but the band definitely fell out of favor with a lot of rock kids of 2000. They deserve TOP 3
Man, this band is just amazing. I can't believe that they are this low. Adam's voice is really deep and the guitars are great... You literally feel the music in your heart and many bands today are not able to do that. They always try new sounds and with every album they prove that they can handle many genres. Alternative rock, a little bit of alternative metal, maybe punk... I just adore these guys. The album Three Days Grace is perfection.

Adam will be missed, the new guy doesn't give me the feel Adam did. Yet, they're one of my favorite bands of this decade besides Muse, A7X, Green Day, My Chem and Linkin Park. Truly blessed to see all of them in this list. Yay!
To my mind, perfect song can be called such when: lyrics mean SOMETHING not just set of words, melody is unique and can be easily recognized from the first seconds, vocalist is able to express all the emotions, and finally, each instrument complements the other in order to create a coherent sound and you don't even think that it would be better if there was one more rhythm guitar or whatever. And guess what? Almost each song of TDG is perfect for me, I'm not even joking. Even after Adam's leave I'm not disappointed. Matt is indeed much better than I have expected. I love these guys so much! And, as far as I remember, all the people I asked about TDG said that they at least have one song they listened to and they liked it! I don't even know, it really makes so much sense to me! Come on, people, This band is really worth being the best! (p.s. sorry for my English and my emotions)
Why is this down at number 17? Three Days Grace should be in at least the top 5! There's so much emotion in the lyrics and the music just has a unique sound. Their songs are so relatable and are so good to just sit there and listen to. Its not exactly metal, but more Alternative Rock (not that they have a set genre) and that's what makes it so perfect. Every album has a different sound. Oh, and to all the people that say that TDG is emo music.. Have you actually listened to some of their songs?
Guys we need to get Three Days Grace higher up in this list, come on!
8
Red Hot Chili Peppers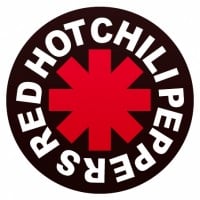 The Red Hot Chili Peppers is an American funk-rock and alternative rock band, that was founded in 1983. ...read more.
My chemical romance is a joke and is only famous because of the blogs. Green Day does not deserve a spot because every album after american idiot sucks. The chili peppers have arguably one of the best bass players ever and they fused 90's rock to the new modern pop
Haha What a bloody joke this is! :D people are mad to vote bands like Linkin Park & Foo Fighters above RHCP. It's so shameful for a band that has been into existence for nearly 3 & a half decades playing beautiful music. By what I see in this top 10's list it has become very clear to me that evil always wins over the good & the day of judgement is not far :D Miserable Linkin Park fans.
RHCP is the best band on this list although I understand why they are not number because this is for the 2000's. Their quality in the 2000's is nothing like their music in the 90's. However they are by far the best band on this list.
My favorite band- the vocals are amazing, and the music is the most original that I have ever heard. There is not one filler song on Stadium Arcadium album, how is this not in the top ten?
9
Radiohead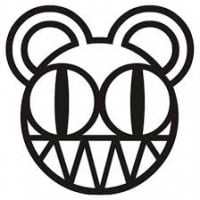 Radiohead are an English rock band from Abingdon, Oxfordshire, formed in 1985. The band consists of Thom Yorke (lead vocals, guitar, piano, keyboards), Jonny Greenwood (lead guitar, keyboards, other instruments), Colin Greenwoood (bass guitar), Phil Selway (drums), and Ed O'Brien (guitar).
I've never heard of anything quite like Radiohead. I understand that their music may not be everyone's cup of tea, but there is no denying the genius Tom Yorke and company have continuously displayed throughout the years. Every one of their albums are different, creative, and progressive. It's absolutely intoxicating. Of course, music is relative, but I can't think of any other band in the last 20 years whose body of work even comes close to theirs. They represent everything music should be. All of the bands on this list have had their share of great albums and songs that will be remembered for years to come. However, none of them will transcend music and time quite like Radiohead will. They give me all the feels man and If you don't think so then I'm truly sorry for your loss.
Here we go:
My Chemical Romance only know how to make a good song that's fast and loud. That's great for some people, but the lack of diversity leads them to only appeal to a certain group.

Three Days Grace has a similar problem.

I have a hard time making any argument against the White Stripes. However, I did come up with this. Radiohead is simply more creative than the White Stripes.

To quote an Avenged Sevenfold comment:
Avenged Sevenfold is an amazing band. Their guitarists are AMAZING. The riffs and solos are great. The drumming is very well done and put together and the bass is strong when it needs to be. The singing is just down right awesome. They sound perfect together.

I couldn't agree more. But they suffer from the same problem My Chemical Romance and TDG have.

Red Hot Chili Peppers are awesome, but they lack some diversity. All of their music is either hard rock or funk rock, with little deviation.

Muse is awesome, but their ...more
I have been laughing my ass out watching this list. Nickelback 7th. Seems some 10yr rock fan spammed the votes.
Radiohead is one of the best bands of all times without a shadow of doubt. And as far as the millennium is concerned, Radiohead should be number 1 according to me. Coldplay are good as well although their new album Mylo Xyloto sounds pop to me. Bands like Travis, Oasis, Keane, Kings of Leon, Kasabian, Incubus should follow up closely well. Really disappointed with the list.

When you discover Radiohead you'll find this is the best rock band. Fake plastic trees, street spirit, all I need, reckoner, lucky, separator, creep, there there, 2+2=5, idioteque, everything in its right place and the list goes on. Just sit back and relax with radiohead on after a tiresome day. Beat that!
It really hurts to see bands such as linkin park at the top of the list when there is Radiohead. If you ever take the time to listen to Kid A, or in rainbows they will change your whole perception of good music. The raw emotion, beautifully written lyrics, and the blend of different genres really and truly set them apart from the rest. Surly Radiohead should be at the top of this list. In my opinion they should even be pinned as one of the greatest bands ever.
10
The Strokes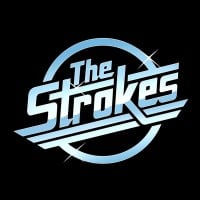 The Strokes are an American rock band formed in New York City in 1998. They consists of Julian Casablancas (lead vocalist), Nick Valensi (guitarist, keyboardist, backing vocalist), Albert Hammond, Jr. (rhythm guitarist, keyboardist, backing vocalist), Nikolai Fraiture (bassist) and Fabrizio Moretti ...read more.
When you talk about "2000s rock" there's no one more influential/more important/and better than the Strokes. White Stripes are great but song for song their debut doesn't compare to "Is This It". Sure ITI's songs sound similar but have your heard Meg White's drumming? I'll take Fab's drumming any day. And band like Foo Fighters or Green Day were great in the 90's with albums like Dookie or Nimrod but key word is "90's"! Hate to break it to you but MCR's Black Parade, Fratellis' Costello Music, Libertines (of the same name) sophomore album and the Strokes' Room on Fire or Angles is so much better. There's no question that WS, FooF's, LinPark or Muse have influenced the 2000s but I can 100% say that if I ask "regular music listeners" whose songs they recognize the most it's Someday/Reptilia by the Stroke, R U Mine/Do I Wanna Know? By Arctic Monkeys, Take me out by Franz Ferdinand and Seven Nation Army by the White Stripes and when I have them ...more
How can you not like The Strokes? They helped influence a lot of indie bands today. Many of the bands existing now were influences by The Strokes. They started during the year 2000, and until now they are still performing and making music. It's impressive especially since there are rarely any bands that make real intelligent songs today. Bands these days aren't even rock any more they're all pop, and the lyrics aren't even poetical and smart. But The Strokes are still keeping it real and doing what they do best. Making nice lyrics, actually knowing how to play the guitar (very well too), and most importantly showing what music is all about.
If we're talking strickly the 00s then I seriously, seriously don't see why The Strokes aren't at the very least in the top five. Like seriously. They are in my eyes the most influential band from the alternative rock revival back in the early 00s and really their first album, Is This It, should be hailed as one of the greatest garage rock albums ever produced. Every song there intertwine with each other so well; from "Is This It" to "Take It Or Leave It", The Strokes has a sound which is consistent yet different with every song. The vibe with Is This It is uplifting and gratifying; tracks like "Hard To Explain", "Someday", "Barely Legal", "Last Nite" and "The Modern Age" all make you either dance, reminisce or at least smile. New York City Cops, "Take It Or Leave It" and "Alone, Together" are perfect tunes to rock out with, while a special mention goes to "Trying Your Luck" as the song slows everything down after so much energy and brings out a more softer, sensitive side to their ...more
Arguably the best album of the 2000's. I was shocked to see them ranked this low, I thought they would definitely be in the top 5. It's funny cause many of the bands ranked above them in this list have probably been heavily influenced by the strokes and the Album Is This It in particular. The record was ranked #2 in rolling stone's top 100 albums of the 2000's and it is definitely well deserved. The band has a sound of their own, often imitated but never duplicated. The catchy lead guitar, played over the constant down strokes of the rhythmic guitar, supported by the delicate rhythm section is such an addictive sound. Listen to Is This It, and you'll like be listening to it for weeks on end. Lastly, Julian's harsh and sexy vocals to top it all off. I must say as a lyricist he is very underrated. His lyrics often have such a thorough meaning metaphorically and literally. If you've never listened to them, I can't urge you enough to give them a listen. Just great, great music
The Contenders
11
My Chemical Romance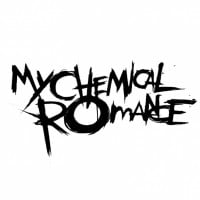 My Chemical Romance was an American rock band from Jersey City, New Jersey, active from 2001 to 2013. For much of their career, the band consisted of lead vocalist Gerard Way, guitarists Ray Toro and Frank Iero, bassist Mikey Way, and drummer Bob Bryar.
My Chemical Romance stood for twelve good years and were a different breed of inspiration. They made music about real problems that could only come from personal experience. It was through that experience that they touched so many lives and got through to so many people. After having their own battles with addictions, death, and heartache, the band was able to rise from their own ashes and share that with the fans. Never hurt yourself, live, beauty is not what a magazine tells you, music is pure... These are all My Chemical Romance's messages and ring just as true today as the day they were spoken. My Chemical Romance is an idea and can never die.
I'm an avid fan of any genre of rock songs, be it old or new, fast or slow, but My Chemical Romance songs has something other songs don't have. Since the day I listened to My Chemical Romance, songs that used to amaze me before began to sound like, uh, just normal to me. What I mean is those songs are still good, but you know, My Chemical Romance's kind of music is on a different level.

What made me listen to My Chemical Romance are their uniqueness. Compile every lyrics of their songs and you'll have a book of first class poetry. What's more, they didn't follow conventional ways to make music (I think).

What I'm about to say is something that all band on this list did and maybe they still do, though not as good as My Chemical Romance. "THEY ROCK! "
My Chemical Romance has produced some of the most influential art ever composed, testing the very limits of guitarwork and style. It's no surprise that Gerard Way is a comic book writer as well as a brilliant lyricist and gut-wrenching singer. Their raving, riotous songs are anthems that are unmatched in fury by any band I've ever listened to. Their heartbreaking, crazed, fanatical, triumphant lyrics of someone on the edge are some of the most powerful words I've ever heard and have helped many like me escape from the breaking points of life. They personify the soul of alternative rock. They aren't the most well known, but damn are they incredible.
Not only do they deal with mature issues such as Gerards own experience of 9/11, gun violence, parting with a loved one, etc, but they also have a theatrical aspect to them and make good stories in their songs. The black parade is an awesome rock opera about "the patient". Three Cheers, as well as parts of Bullets go together to form a story about the "demolition lovers". My favorite songs by them at the moment are "Skylines and Turnstiles", its honestly haunting to listen to and makes me cry often and "You Know What They do to Guys Like Us in Prison", I like the rhythm and beat of the song as well as the clever lyrics and ties into the story, which is a pretty good one. Ray and Frank are magnificent Guitar players, and I feel Ray really ties the whole band together. Mikey is an excellent bassist and I really love the bass instrument in the first place but he makes it all that much better. Without the influence of Green Day they woudnt be as good but they are better than Green Day in ...more
12
Breaking Benjamin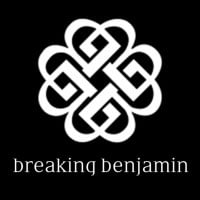 Breaking Benjamin is a American post-grunge/alternative metal/rock band formed in 1998. The bands members all changed in the time between 2010 to 2014, with the exception of Ben Burnley (Vocals). The Ex-Members included Chad Szeliga (Drums), Aaron Fink (Guitar) and Mark Klepaspi (Bass). ...read more.
Breaking Benjamin has a great number of extremely great songs I don't think they get the respect they deserve should be in everyone's top 15 same with this list.
Breaking Benjamin not only produces an AMAZING sound from their music, but they also have meanings that can touch a multitude of people. There are some songs that when they play I just break down on. If you haven't listened to them, you should. Nothing on the bands above them, but you just can't beat these guys!
When I say you haven't listened to them, I mean you need to listen to a song besides Diary of Jane, it's an amazing song, but they have a load of other AMAZING songs! Breath, Until the End, I will not Bow, Give me a Sign, Dance with the Devil, Evil Angel, Dear Agony, etc. Ther List goes on and on! We miss you Breaking Benjamin, come back!
By far the best band on this list. The foo fighters at #2? Are kidding me? The red hot chili peppers suck! I would have Breaking Benjamin, Disturbed, Seether, Volbeat, avenge Sevenfold, Green day, simple plan, Slipknot, Blink 182 and Three Days Grace in my top 10. A lot of these other bands are suspect and suck. A few are legit but not heavy hitters.
Why is it so low on the list? This is an AMAZING band! My personal favorite for many reasons. For starters, you can relate. These songs are so deep and meaningful, they literally touch my heart. Ben's voice is just INCREDIBLE! The way they put everything together is outstanding. Just, go listen. Like right now.
13
U2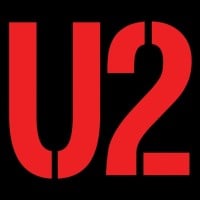 U2 are an Irish rock band from Dublin. Formed in 1976, the group consists of Bono, the Edge, Adam Clayton, and Larry Mullen Jr. U2's early sound was rooted in post-punk but eventually grew to incorporate influences from many genres of popular music. Throughout the group's musical pursuits, they have ...read more.
I personally think Green Day is the best, however I would put U2 in the top 5 and voted for it simply because I can not understand how it is this low. Really? One of the most successful bands of all time at 21? Please.
Best album of the 80's (The Joshua Tree) AND of the 90's (Achtung Baby), but a massive number of stunning songs and... Grammies in the 2000's. And what about the tours? Most emotional band in the world. By far.
A slack in the face from you to U2 - how DARE YOU insult the greatest band in the history of the world. This is indeed a sad day in America.
This list can't be taken seriously if U2 is this low. Top 10 in sales, influence and relevance.
14
System of a Down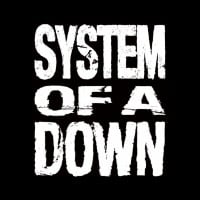 System of a Down, formed in 1994, is an Armenian-American alternative metal group from Glendale, California. The band name is sometimes shortened to System or SOAD. They've always been a very political band since their inception. Often being against genocide and war most notably in songs like: Pluck, ...read more.
System of a Down is one of the most lyrically eclectic bands of this generation. They have a style all of their own, and are not afraid to play as their souls desire. They are true to themselves to the end, even when confronted with the promise of great fortunes from big name music channels and companies. I believe they should be in the number one spot, not only for these reasons, but also for the fact that they paint the truth in the form of power chords and dark melodies. Thank you, and make the right decision. Vote System of a Down to the top.

- N.A.P.
System of a Down is easily the most authentic rock n roll band of the 2000s, the decade in which rock collapsed in its own mediocrity. This band is the last rock band to actually kick ass and stick it to the government. The Foos, Linkin Park, Killers, Disturbed? These bands are a testament to why rock is dead, at least mainstream rock that is. Sure they can play but what do they bring to the table other than cliches and predictable power chords. To me, Toxicity was the last time a rock album woke me up, I didn't see it coming and that was 13 years ago. By the way, Avenenged and slipknot are pretentious bone heads without any roots in real music, hence forth they suck... Badly.
The mark of a great band is how many people can manage to copy their sound. No-one has even come close. They are unique, highly talented, challenging and engaging, with the whole being so much more than the sum of the parts.

Despite it being over seven years since their last album, they still maintain their place as the most exciting rock band since Nirvana, Rage Against the Machine and Tool.
You have to be kidding me. System of a Down is one of the greatest bands of the 2000's. I used to like Linkin Park... When I was 5 and My Chemical Romance is a mediocre band. Same with 30 Seconds to Mars. Just listen to Chop Suey or B.Y.O.B and tell me that's not good enough.

P. S, They've been around longer than Linkin Park. Give System the number 1 place or at least top 5 or 10.
15
Queens of the Stone Age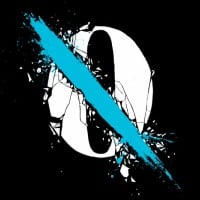 Queens of the Stone Age is an American rock band from Palm Desert, California, United States, formed in 1996. The band's line-up includes founder Josh Homme, alongside longtime members Troy Van Leeuwen, Michael Shuman, Dean Fertita, and recent addition Jon Theodore.
Songs for the Deaf is the best Rock Album of that decade for me and they pretty much changed my musical life and identity by the mid 2000s.
I think Homme is the best musician of his generation but it's debatable and just my opinion.
Radiohead should be number 1 though. Ok Computer and Kid A are just too good.

Honorable mention should be the Arctic Monkeys, their debut album was extraordinary.
Muse also killed it during the decade and their shows are a must live experience.
Clearly not enough people have listened this QOTSA. Please do yourself a favor and immerse yourself in an album if you haven't had the pleasure! Utterly amazing music not a dud among all 7 albums. I have a tough time ranking the albums but here goes...1.Lullabyes 2.Era Vulgaris 3.Rated R 4.QOTSA 5. Villains 6. ...Like Clockwork 7. Songs for the Deaf
I just voted for them because 26 is way too low. Rated R and Songs For The Deaf are classics. A lot of silly comments here from kids who know diddly squat about rock history. News flash kids: AX7 is a bad ass group but they aren't doing anything different! Ever hear of Judas Priest? Do some research. Their kind of metal (the good albums not when they tried to be metalcore) is a rehash from the early 80's mixed with a little bit of thrash metal (Metallica, megadeath. )
Raw Power, fantastic riffs and hard jams. They are amazing live with tight sets and Homme's voice only improves in the flesh compared to a studio recording. A song for the dead finale to the encore lasted 10 minutes with several face-melting solos. Dave Grohl drumming plus Homme equals genius.
16
Coldplay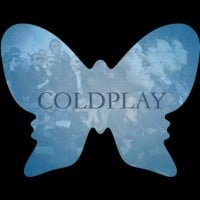 Coldplay are a British pop rock band formed in 1996. The band consists of Chris Martin (lead vocalist and pianist), Jonny Buckland (lead guitarist), Guy Berryman (bassist) and Will Champion (drummer and backing vocalist). Manager Phil Harvey is often considered an unofficial fifth member. The band renamed ...read more.
There are bands more creative than Coldplay, and there are bands that are more talented than Coldplay. Put simply, plenty of bands out there are better than Coldplay. Perhaps that's what makes them so awesome. I can't listen to Tool's "Lateralus" or Muse's "The 2nd Law" and say, "Yup, I suck sometimes too. " But Coldplay sucks sometimes. And I can listen to "X & Y" and say, "Yeah. I screw up a lot too, Coldplay. " Having just proved that they are good because they are bad, are will now argue that they are good because they are good. Sure Mr. Martin sometimes (very often-times) sounds like a whiny cry-baby, and yes, there are bands that go beyond Coldplay's plodding soft-rock (limestone-rock, kinda-pop, whatever you want to call it) style, but Coldplay is, in all of it's imperfection, an awesome band. I never cry listening to "OK Computer", but you bet I do during "Mylo Xyloto". Their music has a sort of Journey-esque way of weaseling into your subconscious and never letting go. ...more
Coldplay should be at least top 10! Maybe you heard their songs, call them gay, whatever... You just don't know the meaning of their songs. Listen to Sparks, Shiver, Green Eyes, Politik, Low... Do I have to say more? Ok. Fix You, Strawberry Swing, Violet Hill, 42, Every Teardrop Is A Waterfall, Charlie Brown, Another's Arms, Ink, Magic, AHFOD, Up & Up... Still call them bad? Listen to Jonny's riffs! Still think they sucks? Google up "Chris Martin"... I'm sure you'll smile when you saw him smile. Watch their interviews, you'll know how humble and down to earth they are... You might hate it now, then you'll back at them! They're the best.
This is the only band from whom I will buy an entire album without hearing any of the songs. Coldplay, along with Muse and Radiohead, have been one of the few bands to successfully re-invent themselves on every album. Some people think they 'sold-out' on Mylo Xyloto to make money. That's simply not true. Every song is well-written and singable, which is why people like them so much.
Simply put, Coldplay is one of the best Alternative Rock bands that has ever existed. The only reason they're lagging being is because some other bands are more popular for some godly reason. Now they're one of the pitifully few good bands in the modern music world and deserves more attention!
17
Rise Against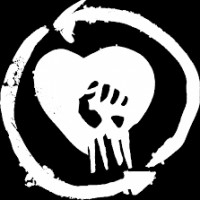 Rise Against is an American hardcore punk band from Chicago, Illinois, formed in 1999. The band's current line-up comprises vocalist/rhythm guitarist Tim McIlrath, lead guitarist Zach Blair, bassist Joe Principe, and drummer Brandon Barnes. They are known for popularizing punk. Some of their most well-known ...read more.
Rise Against placed 12th! The everlasting impact they have made on the world of rock is infinitely greater than My Chemical Romance or Arctic Monkeys. Apart from being one of the most consistently brilliant bands that epic songs, the meaning in each of their songs about life, society and the way they world works makes them undoubtedly one of the best rock bands of the 21st century, and definitely not 12th. 12th?! Putting them in 12th place is an insult to their immense contribution and the genre that they have pioneered. Bring them higher or else the rock gods won't be pleased
17? Whoever made this list needs a lesson in rock! Lets provide a list of SOME of rise against's rock defining awesomeness:

Saviour
Prayer of the refugee
Hero of war
Re education
Satellite
Everchanging
Give it all
The good left undone
Make it stop
Behind closed doors
Like the angel
Under the knife
Tragedy + time
Swing life away
And a heap more!

Your homework is to put rise against in top 3 and stop making bad lists!
To cut right to the chase, Rise Against is going down in history. Rise Against is probably about the 2nd most popular in the 2nd wave of Punk along bands like Green day, Blink-182, and The Offspring. Rise Against delivers a sound that is always new and you won't know what expect except for the fact that it will please you.
I feel so horrible now, I ended up voting for My chemical Romance instead of Rise Against. Ugh. Though I love My Chemical Romance, I think R. A is like waaayyy better and their songs are much more uplifting than My Chemical Romance :( Woops.
If you don't vote for R. A, you either haven't heard their music, haven't read their lyrics or you didn't pay attention while listening They're an amazing band with amazing lyrics vocals everything
18
Arctic Monkeys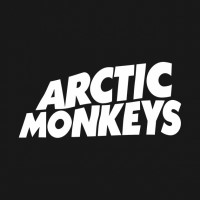 The Arctic Monkeys, otherwise known as the Death Ramps, are a British indie rock band formed in 2002 in Sheffield, England. The band consists of Alex Turner (lead vocalist, songwriter, electric and rhythm guitarist), Jamie Cook (electric and rhythm guitarist, songwriter), Matt Helders (percussionist, ...read more.
Alex Turner has been considered a musical genius by many musicians throughout his career. From their fast-paced, immediately recognizable first album, "Whatever People Say I Am, That's What I'm Not," to their bold and memorable rhythms in their latest release, "AM," the Arctic Monkeys not only know how to constantly evolve their sound, they do it while sustaining the fantastic instrumentation and catchy lyrics that got them on the scene in the first place. The bass playing is imaginative, the guitars are hooky, the drums are perfectly played and fit well into each and every track, and Alex Turner is one of the best vocalists out there, not just in terms of sound only, but also with his lyrical brilliance and songwriting skills.
The Arctic Monkeys will be one of the few bands remembered for their talent in this bland pop-laden music scene right now, and they deserve to be one of the top bands in this list, for sure.
In my opinion one of the greatest bands of the past 20 years. Alex Turner is a genius and their albums while all very different stylistically, maintain a level of class unseen by many other bands. Lyrically they outclass all other bands in the 2000's and they should be at the top of the list in my opinion. Many of the bands higher up the list where better in the 90's in my opinion and I believe that in the 2000's they did not touch the Arctic Monkey's at all.
Number 14 for a band that completely revolutionized British Rock and Garage music in general is ridiculous. Not to mention they are behind many bands who have done little to no good work in the 21st century. Arctic Monkeys deserve much more praise then they get off of this list. Go back and listen to their first two albums and tell me they are not at least top 10.
Every song is a masterpiece And every album has differences to keep things interesting but not too many you can always tell if it is an AM song or not. Alex Turner is a lyrical genius. Their live performances are amazing the songs sound even better than the albums.
19
Slipknot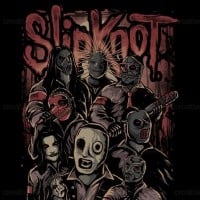 Slipknot is an American metal band formed in Des Moines, Iowa in 1996. The band is best known as one of the pioneers of the New Wave of American Alternative Metal during the late 1990s - 2000s and are distinguishable by the band's clothing choices, consisting of black/red jumpsuits and horror inspired masks. ...read more.
YES, YES, YES! I love slipknot! I was at their first concert, which was debuting their hit song, wait and bleed. When they first came out on stage and saw what they were wearing, the whole crowd was just like, "what the hell are they wearing? Oh great, here comes another KISS" but when Corey Taylor started singing, everyone including me was like, " oh yeah! This will be the new genre and new hit band to rock the new decade and millennium to come! " I love them and will always love them. Now, metal bands try to copy them, but nothing can beat the metal band slipknot! "Inside my shell I wait and bleed! " Keep making more albums Corey! You guys scream and rock the concerts!
Not even in the top 10?!?!?! Slipknot changed the way we look at metal, both musically AND visually! Their concerts are literally to die for, as they are one of the best live bands of all time! Corey Taylor can hit more octaves than any other lead vocalists and his screams are BRUTAL. Not to mention, Joey Jordinson (formally), Chris Fehn, and Shawn "Clown" Crahan lead the band's percussion. Awesome band, definitely deserving to be above all of the above bands. (My Chemical Romance... really? )
Slipknot initially drew me to the metal/rock genre... all the songs are EPIC! Live performances are enthralling and all corey, mick, jim, shawn and joey make a magnetic team...
What the hell is the slipknot doing here huh?! It should be in top 3 at least! And how did the Green Day in here huh? This is a list of best rock bands not punks!
20
Blink-182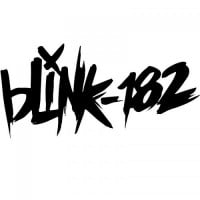 Blink-182 are a pop-punk band formed in 1992. Original lineup were Mark Hoppus (Bass Guitar, Vocals) Tom DeLonge (Guitar, vocals) Scott Raynor (Drums). Raynor was fired from the band in 1998 and replaced by drummer Travis Barker. They got into mainstream after the album "Enema of the State" Tom DeLonge left the band in 2015 and was replaced by Matt Skiba. Tom DeLonge returned in October 2022, bringing the classic line-up back
Blink 182 is by far the best band of the 2000's. They put out multiple albums, went on a hiatus, and got back together all within a few years. Take off your pants and jacket was a pop-punk anthem for the early 2000's. Songs were featured on major motion pictures for years. Mark Hoppus and Tom Delonge make the perfect vocal pair for over-all skating music and create catchy music overnight. Not to mention Travis Barkers amazing drumming thrown into the mix. They changed the pop-punk sound for good. Personally, I wish they would start creating music like Take off your pants and jacket again. My favorite album ever!
Tom Delonge's unique voice and lyrical ablity along with Mark Hoppus' colorful lyrics and his ability to show his fun personality through his songs just makes this band stand above all the rest. Not to mention Travis Barkers incredible drumming skills to top off all their songs. They have to be one of the top bands of the past 20 years hands down. Some top songs: First Date, What's My Age Again? , All The Small Things, Anthem Pt. 2, Feeling This, I Miss You, Rock Show, Josie, Dammit, After Midnight, Wishing Well, Not Now, Violence, Adam's Song, Pretty Little Girl, Down, Always, I'm Lost Without You, Stay Together For The Kids, Man Overboard, Don't Tell Me It's Over
Blink needs to be on this list! My Chemical Romance wouldn't even sound the way they do without these guys! I'm a huge My Chemical Romance fan but blink is genius for modern pop-punk along with Green Day that is. I'm not saying blink should be topping the chart here but the fact they aren't in it at all is disheartening. Also Muse is great but not number 2. Foo fighters and RHCP need to move up the list a little, the foo fighters are amazing and the last of the Seattle sound that's left in modern rock
VOTE. Blink 182 is a FANTASTIC band, for they have so much variety. And the thing is, all of the variety is good. For example, Blink 182 made Enema of the state, which featured great songs like All the Small Things and Adam's song... Yet they created the Untitled album, which rivaled that of the greatest stuff ever written. Featuring songs like I miss you, Down, and Feeling this, Blink 182 showed that no matter how they changed, it was for the better.
21
Arcade Fire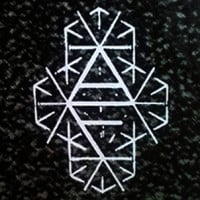 Arcade Fire are a Canadian indie rock band based in Montreal, Quebec consisting of husband and wife Win Butler and Régine Chassagne, along with Win's younger brother Will Butler, Richard Reed Parry, Tim Kingsbury and Jeremy Gara.
Come on, this low, and Radiohead not even in the top 5? I'm *%$#ing done. Arcade Fire is one of the most acclaimed bands of the past 10 years, critically, but sadly, not commercially. Hope this changes.
One of the best bands nowadays out there along with radiohead, foo fighters, muse, arctic monkeys, jack white, queens of the stone age, strokes and tame impala. They are beautiful!
I can't believe they are so low in this ranking, they are by far the most talented band of the new century and Funeral is one of the greatest albums ever made. -. -
I have not been this excited about a band since The Beatles. Members are very versatile, lyrics are incredible, and the music is awesome.
22
Disturbed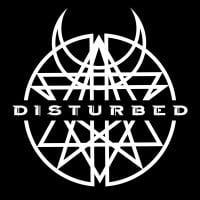 Disturbed is an American alternative metal/nu-metal/heavy metal band from Chicago, Illinois. The band comprises vocalist David Draiman, bassist John Moyer, guitarist Dan Donegan, and drummer Mike Wengren. They are known for songs like "Down With the Sickness" and "Stricken" .
I absolutely am a die hard fan of disturbed! Prayer is my favorite song of disturbed! I remember when it came out the first time in the radio back in 2002. I remember jamming out in the car with my best friends. We were banging our heads so much I was afraid we were going to have a car accident. His vocals are by far the best vocals and has been for many years now. His songs from the 2015 album really shows his voice. I remember when another one of my favorite songs came out called down with the sickness! My girlfriend actually got sick when she first heard that song, which is ironic.! I just kept telling her, "are you coming down with the sickness? " And she would just laugh and say yes! His songs and voice will definitely grow and become even better for another many more years to come!
Disturbed generates so much hype with some of the best guitar rifts since Led Zeppelin and Black Sabbath, and with powerful and sometimes even eerie sounding vocals that will give you chills. If I have to name their drawback, some songs within the same album can sound similar. But they have enough diversity between albums, while keeping their infamous sound, to make up for that.
Whoever put Linkin Park before this is going to die. Disturbed isn't one of those wannabe metal bands who write about nonsense and throw in some curse words for the full effect. No, they write about amazing things and their lyrics are beautiful and poetic. Plus Draimans voice is great especially in serpentine. I listened to this band once and haven't stopped listening ever since.
As an American, One cannot recall a part of the Post-9/11 era with out having Disturbed play in their heads and being inextricably identifiable with the U.S. Army recruiting commercials. Their anthems have a far reaching legacy that paints pictures of Raw Vocals, thrashing guitars, and throaty bass riffs.
23
Tool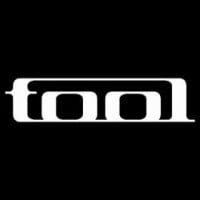 Tool is an American alternative metal/progressive metal band, that was formed in 1990. ...read more.
Greatest rock band period,at least from the 90's. Even today,no one can make music like tool. The way Maynard janes Keenan creates the comes up with the words to put to the pre recorded song is and make the music meaningful, is an understatement saying it's genius. Also the way he does his thing it highlights solos for the band because he doesn't get selfish.He is a brilliant song writer/artist as are the whole band and just keep hoping and praying for a new album. In my truck there was only one band you were listening to so luckily all my friends were tool fans.
One of the most talented rock bands of the 90s and 2000s. EACH musician can tackle technically challenging rhythms, time signatures, and rudiments and bring them together within a masterpiece. I wish more listeners knew how to dissect this bands music and understand the level of difficulty and creativity in writing ALL of their songs, not just the radio hits.
This is metal for the thinking person. They explore and stretch the boundaries of progressive metal. All band members are very talented and creative, they experiment with time signatures and execute intricate rhythmic patterns. Maynard's vocals are outstanding. The lyrical content is also phenomenal. Tool is probably the most creative band out there today
When I listen to We the Kings my breath is taken away, it's mind-blowing and never do I feel as if this song is one of their lower quality music. I highly recommend them to every one who loves rock music like me
24
Metallica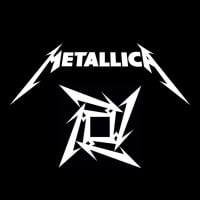 Metallica is an American Heavy/Thrash Metal band formed in 1981 . The original lineup was James Hetfield (Vocalist and Rhythm guitarist), Dave Mustaine (Lead Guitar), Lars Ulrich (Drums), Ron McGovney (Bassist). The group came into mainstream from their Self-Titled album and the hit single "Enter Sandman". ...read more.
Get off the List, this is a 2000's list. Some Kind of Monster and St. Anger are their only applicable "hits" and they didn't do much more than fizzle alongside their documentary...
Great band, everyone loves them they were not noted for any good albums in the 2000's other than St. Anger which most of their fans hated.
SERIOUSLY! You have got to be F'ing kidding! So called bands (if you wanna call 'em that) like Stinkin Park and Green Day are at #1 and 2 and Metallica sits at 32... Laugh out loud YEAH! If it weren't for bands like Metallica, Linkin Park wouldn't exist! Must be teeny boppers doing this pathetic list... Get real!
I know Metallica was around in 2000s, but their albums in this period are not nearly as good as their 80s albums.
25
Paramore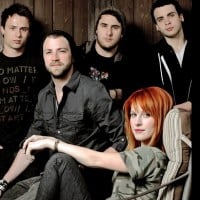 Paramore is an American rock band from Franklin, Tennessee, formed in 2004. The band currently consists of lead vocalist Hayley Williams, guitarist Taylor York, and drummer Zac Farro.
To everyone saying "they are pop, not rock", this list only concerns the stuff from the 2000s, and paramore's discography from that period is, yes, rock
Oh common, this should be in the ten, imagine in just few albums they almost rock the whole world. Our Rock band in school won 4 four consecutive wins by just singing Paramore songs.
"Pressure" and "Misery Business" shook the punk rock world for me. An Outstanding Female Vocalist, Hard Rock Riffs, And Catchy Lyrics. They are one of my favorite bands.
Linkin park & green day are my favorite bands but paramore is my heart's favorite. This awesome band should be also in 10. These guys are good at everything. Damn it sucks
PSearch List