Top 10 Metal Artists with the Coolest Names
Guitarists, vocalists, bassists, and drummers in metal bands are known for having cool names. Here are some of them.

The Top Ten

1 Varg Vikernes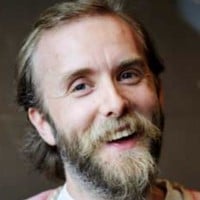 Louis Cachet, (born Kristian Vikernes) more popularly known as Varg Vikernes, is a Norwegian musician, writer, and a convicted murderer and arsonist. He is known as the frontman of the one-man band Burzum (named after a word in the Black Speech, which is a fictional language in J.R.R. Tolkien's The Lord of the Rings), which is considered one of the most influential bands in black metal history. He's also known for murdering Mayhem guitarist Euronymous and was sentenced to 21 years in prison in 1994.
I really don't like black metal. It really offends me with how anti-Christian it is. But dang! Varg Vikernes? Than name sounds like a Viking! See the similarity? Vikernes? Viking?
He killed one of his colleagues - Euronymous (of Mayhem). The victim was found with two stab wounds to the head, five to the neck, and sixteen to the back. Varg Vikernes served 15 years in prison.
Ironically, his real name is Kristian Vikernes. Kristian = Christian.
Oh my! You can't guess how much I love this guy
2
The Rev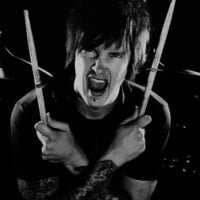 James Owen Sullivan (February 9th, 1981 - December 28th 2009), better known by his stage name "The Rev" (Short for "The Reverend Tholomew Plague") was an American musician, singer and songwriter, best known as the former drummer, backing vocalist and co-founder of the American alternative metal/ metalcore band Avenged Sevenfold. He was also in the metalcore stage of Avenged Sevenfold. He is often regarded as one of the world's best drummers, especially in the 21st century. He is not only known as one of the best drummers of the bands history, but also crucial to Avenged Sevenfold as a backing vocalist, making the song "A Little Piece Of Heaven" possible.
3
Dez Fafara
I Dez's real name is Bradley Fafara, but Dez Fafara is such a badass name!
4
Ritchie Blackmore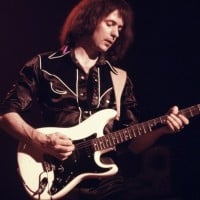 Richard Hugh "Ritchie" Blackmore is an English guitarist and songwriter, best known for his work in the hard rock/metal bands Deep Purple and Rainbow. He was ranked number 16 on Guitar World's "100 Greatest Metal Guitarists of All Time" in 2004, and number 50 in Rolling Stone magazine's list of the "100 Greatest Guitarists of All Time" in 2011. In 2016 he was inducted into the Rock and Roll Hall of Fame as one of original members of Deep Purple.
The coolest and the best genuine name for a metal musician - BLACKmore, more black ...
Black became one of the metal symbols thanks to him because he was a metal pioneer and worn almost exclusively black.
He also earned the nickname The Man In Black.
He's an extremely talented musician (Deep Purple, Rainbow).
5
Ronnie James Dio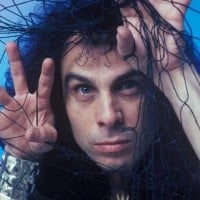 Ronnie James Dio (born Ronald James Padavona; July 10, 1942 – May 16, 2010) was an American heavy metal singer, songwriter and musician. He fronted and/or founded numerous groups including Elf, Rainbow, Black Sabbath, Dio and Heaven & Hell. He is credited with popularizing the "metal horns" hand gesture in metal culture and is known for his medieval themed lyrics. Dio possessed a powerful versatile vocal range capable of singing both hard rock and lighter ballads; according to Rainbow/Deep Purple guitarist Ritchie Blackmore upon hearing him sing, "I felt shivers down my spine." Dio sold over 47 million albums throughout his career. He died from stomach cancer in 2010 at the age of 67.
Born: Ronnie James Padavona (Dio is a stage name). Yes, Dio means God and he was a metal God.

Unfortunately the list title doesn't make difference between genuine names, nicknames and stage names. I would put first the coolest genuine names, then nicknames (you earn them), and last - stage names (because you choose them).
Ozzy is also a stage name.
Seriously? His last name is the Italian word for God! How is this not cool?
6
Shavo Odadjian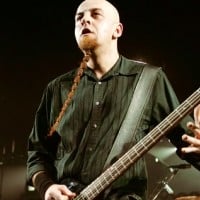 Shavo Odajian is an Armenian-American bassist, musician, and composer for the Armenian-American band System of a Down.
Just the fact that this is a really Armenian name that belongs to the bassist in System Of A Down makes this name cool. And Shavo isn't even his real name! Even Shavarsh Odadjian sounds cool!
7
Hansi Kürsch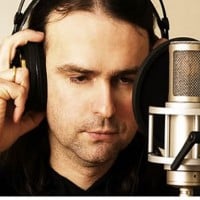 Hansi Kürsch, born Hans Jürgen Kürsch, is the lead singer, lyricist, co-composer and bassist for German power metal band Blind Guardian . Heavily influenced by Freddie Mercury, he creates a huge choir effect by overdubbing his own voice multiple times in complex, overlapping vocal harmonies. He records each vocal track individually because harmonizers and "perfect pitch" programs don't work with his voice due to distortion and the natural double layer effects his vocal cords have .
His early technique made use of a more aggressive and harsher, "screaming" technique . ...read more.
8
Mark Slaughter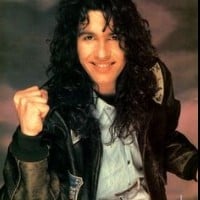 It's his genuine name! One of the top 3 names for a metal artist.
Singer and founder of the band Slaughter, named after him.
9
Dimebag Darrell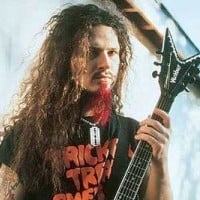 Darrell Lance Abbott, also known as Diamond Darrell and Dimebag Darrell, was an American guitarist and songwriter best known as a founding member of two bands, Pantera and Damageplan, alongside his brother, Vinnie Paul. Abbott died in 2004 after he was shot by a mentally unstable fan.
Darrell Lance Abbott, also known as Dimebag Darrell and Diamond Darrell.
10
Nicko McBrain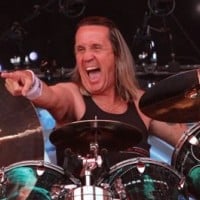 Michael Henry "Nicko" McBrain is an English musician, best known as the drummer of the British heavy metal band Iron Maiden, which he joined in 1982.
Nicko? Only Iron Maiden could have a name like that!
The Contenders
11 Denis D'Amour
12
Maynard James Keenan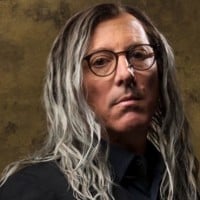 Maynard James Keenan, often referred to by his initials MJK, is an American musician, record producer, winemaker, and actor, best known as the vocalist for Grammy Award-winning progressive metal band Tool. He also is the singer of A Perfect Circle and Puscifer bands that vary in style.
This name is cool because it's really out of place.
13
Ozzy Osbourne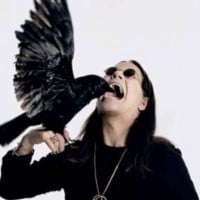 John Michael "Ozzy" Osbourne was born on December 3, 1948. He is also known as ''The Prince of Darkness''. Ozzy is an English singer, songwriter, and television personality. He rose to prominence in the early 1970s as the lead vocalist of the band Black Sabbath. Osbourne was fired from Black Sabbath in 1979 and has since had a successful solo career, releasing 11 studio albums.
His real name is John Michael Osbourne, but he's better known as Ozzy, which is really cool. He's awesome. One of my favorite rock/metal musicians in the world.
His real name is John Osbourne.
14
Dave Mustaine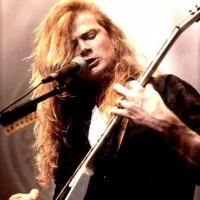 David Scott "Dave" Mustaine (born September 13, 1961) is an American musician, singer, songwriter, actor and author. Mustaine is best known as a pioneer in Thrash Metal, being the former lead guitarist of Metallica before his dismissal in 1983, leading to finding and becoming the front man of his own band Megadeth shortly after.
15
Jari Mäenpää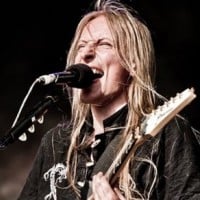 Jari Mäenpää (born 23 December 1977) is a Finnish heavy metal multi-instrumentalist and songwriter. He is the founder of metal band Wintersun for which he records all instruments. Before forming Wintersun, Mäenpää was best known for his role in the folk metal band Ensiferum.
16
Tim 'Ripper' Owens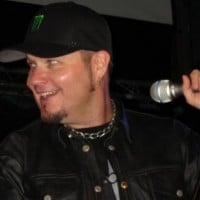 Timothy S. "Ripper" Owens is an American heavy metal singer who first gained attention as the lead singer of Judas Priest, and then Iced Earth. He took the nickname "Ripper" from the Judas Priest song "The Ripper" during his time in the tribute band "British Steel". He currently performs with Beyond Fear, Yngwie Malmsteen's Rising Force and Charred Walls of the Damned.
17
Mike Mangini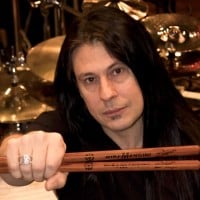 Mike Mangini is an American drummer. Since 2010, he has been a member of progressive metal band Dream Theater, following the departure of founding drummer Mike Portnoy.
18
Bobby Jarzombek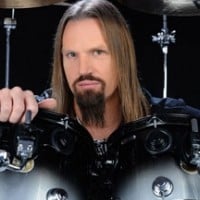 Bobby Jarzombek is a heavy metal/progressive metal drummer and best known for his work with Halford, Sebastian Bach and Riot.
19
Euronymous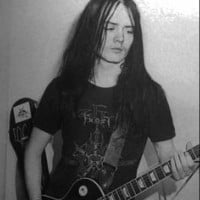 Øystein Aarseth (1968-1993), who went by the pseudonym Euronymous, was a Norwegian guitarist and co-founder of the Norwegian black metal band Mayhem. Euronymous was stabbed to death by band member Varg Vikernes in August 1993. Euronymous was a controversial figure in black metal. He claimed to be a theistic satanist and was against individualism, compassion, peace, happiness and fun. He also claimed that he wanted to spread sorrow, hatred and evil. Another controversial thing he did was that he took pictures of Dead's corpse and used one of them for the front cover of Mayhem's live album Dawm of the Black Hearts. He stated that Dead's suicide was used to foster Mayhem's evil image.
Come on! The dude has the name of a demon. That is pretty cool.
Cool name, but he wasn't really a cool dude to be honest.
20
George Fisher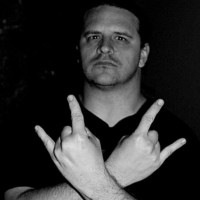 George "Corpsegrinder" Fisher is an American extreme metal vocalist for the American death metal band Cannibal Corpse and the lesser-known melodic death metal band Paths of Possession.
21
Sebastian Bach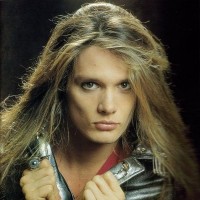 Sebastian Philip Bierk, known professionally as Sebastian Bach, is a Canadian heavy metal singer who achieved mainstream success as frontman of Skid Row from 1987-96. Since his departure from Skid Row, he has had many television roles, acted in Broadway plays, and leads a solo career.
Not Johann Sebastian Bach, only Sebastian Bach but still cool.
His genuine name is Sebastian Bierk and he only changed Bierk to Bach.
I agree, if your real name is Sebastian, it just goes with Bach - especially if you're a musician.
Frontman of Skid Row. Born Sebastian Philip Bierk.
He just replaced Bierk with Bach and here you go - instant association with Johann Sebastian Bach.
22
Glenn Danzig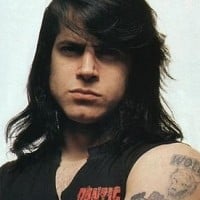 Glenn Danzig is an American singer, songwriter, and musician from Lodi, New Jersey. He is the founder of the bands Misfits, Samhain and Danzig. He owns the Evilive record label as well as Verotik, an adult-oriented comic book publishing company.
23
Jeff Hanneman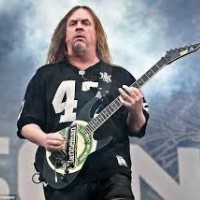 Jeffrey John "Jeff" Hanneman was an American musician, best known as a founding member of the American thrash metal band Slayer.
24
Tom Araya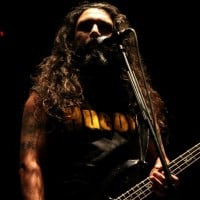 Tomás Enrique "Tom" Araya Díaz is a Chilean American musician, best known as the bassist and vocalist of the American thrash metal band Slayer.
25
Layne Staley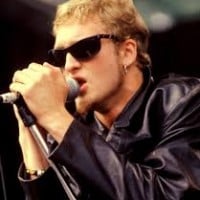 Layne Thomas Staley was an American musician who served as the lead singer and co-songwriter of the rock band Alice in Chains, which he founded with guitarist Jerry Cantrell in Seattle, Washington in 1987. Alice in Chains rose to international fame as part of the grunge movement of the early 1990s. In 2002, Staley was found dead in his home of a drug overdose.
PSearch List