Top Ten Most Original Metal Bands of All Time
The Top Ten
1
Tool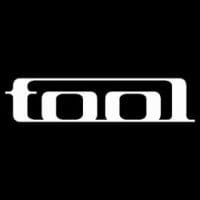 Tool is an American alternative metal/progressive metal band, that was formed in 1990.

The band is set together between Maynard James Keenan (Vocals), Danny Carey (Drums), Adam Jones (Guitar) and since 1995 Justin Chancellor (Bass).

The band is known for their influences from electronic sounds and their overly complex and strangely structured songs.

They released their debut album... read more
They're basically their own genre. Complex time signatures, kickass bass, powerful vocals, expert drum playing, and some of the best metal performances of all time.
No one was or is like them at all. Their song lateralus is so deep to the point where the drum beat is actually related to the song. Watch this video on it by polyphonic
2
Black Sabbath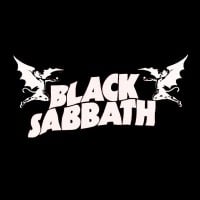 Black Sabbath were a Heavy Metal band formed in Birmingham, England in 1968 by guitarist and songwriter Tony Iommi, singer John "Ozzy" Osbourne, bassist and main lyricist Geezer Butler and drummer Bill Ward.

The band became mainstream after improving after their debut album got panned. In 1978, Osbourne was fired and replaced with former Rainbow vocalist Ronnie James Dio. Who went to release... read more
Sabbath was pretty much the first to do everything on a regular basis, although bands like Cream and the Yardbirds sent experimental forays in metal's direction.
They created metal. That's the most original it can get.
Say what you want but without the likes of Sabbath, Deep Purple, and Zeppelin none of these other bands would exist
3
Meshuggah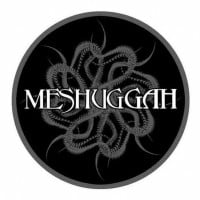 Meshuggah is a Swedish progressive metal band from Umeå, formed in 1987. They are often considered the fathers or founders of the djent metal sub genre due to their use of downtuned guitars. They are also known for their song "Bleed", which is known for its extremely complicated instrumentation, especially the drumming. They released their most recent album, "The Violent Sleep of Reason" on October 7th, 2016. Meshuggah's line-up consists of founding members vocalist Jens Kidman and lead guitarist Fredrik Thordendal, drummer Tomas Haake, who joined in 1990, rhythm guitarist Mårten Hagström, who joined in 1992 and bassist Dick Lövgren since 2004.
This band's music is the musical equivalent of taking testosterone boosters and protein shakes.
4
Deep Purple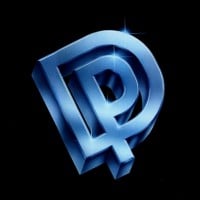 Deep Purple are an English rock band formed in Hertford in 1968. They are considered to be among the pioneers of heavy metal and modern hard rock, although their musical approach changed over the years. Originally formed as a progressive rock band, the band shifted to a heavier sound in 1970. Deep Purple, together with Led Zeppelin and Black Sabbath, have been referred to as the "unholy trinity of... read more
They (Ritchie Blackmore) wrote the first rock songs based on classical music, now known as heavy metal.
I'd say this is the most original idea ever and respectively - Deep Purple is the most original metal band of All Time.
All rock musicians back then used blues scales to create rock, hard rock or blues rock.
5
Iron Maiden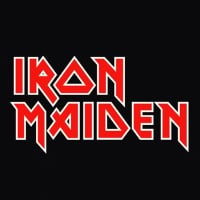 Iron Maiden are an English Heavy Metal band formed in Leyton, East London, in 1975 by bassist and primary songwriter Steve Harris. The most critically acclaimed period for the band was from 1983-1989. With vocalist Bruce Dickinson, bassist Steve Harris, lead guitarist Dave Murray, rhythm guitarist Adrian Smith, and drummer Nicko McBrain. Smith left the band in 1989 and was replaced by Janick Gers... read more
Maiden's sound is all over the place and have never made two albums the same and I can't get enough of them!
They are a genre in their own!
6
Dream Theater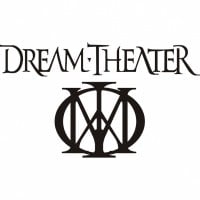 Dream Theater is an American progressive metal band from Boston, Massachusetts. The band was formed in 1985 under the name of "Majesty", only to change its name to Dream Theater later.

The members of the band's original lineup consisted of John Petrucci (Guitar), John Myung (Bass) and Mike Portnoy (Drums). The band had multiple keyboardists and singers, but as of and since 1991, the band's... read more
They were originally progressive metal when they made their images and words record, but ever since six degrees came out I don't even know what genre these guys follow anymore...
So what is this, Progressive Metal, or Power Metal? I don't know?
7
Blind Guardian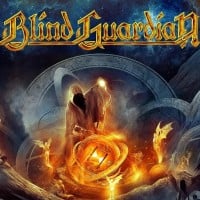 Blind Guardian is a German power metal band formed in the mid-1980s in West Germany. They are often credited as one of the seminal and most influential bands in the power metal and speed metal subgenres. Heavily influenced by Queen, they use the technique of overdubbing. They also incorporate large amounts of orchestral arrangements. Hansi Kürsch creates a huge choir effect by overdubbing his own voice multiple times in complex, overlapping harmonies. Thanks to overdubs and numerous backing vocals Blind Guardian stand out with a very dense sound.
The most original modern metal band - they developed such an original style that it's difficult to trace the typical subgenres in their stuff.
Maybe one day there will be a new subgenre to describe them best - Bard Metal :)
Or Guardian Metal - sounds good, too.

Whatever they do, they do it their own way - their speed metal is different from the typical speed metal (their version is darker and heavier);
Same for their power metal, which doesn't sound like any other power metal - absolutely unique dense sound, bizzare melodies and lyrics, and it's also prog influenced;
Their symphonic metal is different, too - they use orchestra in a different way.
8
Mastodon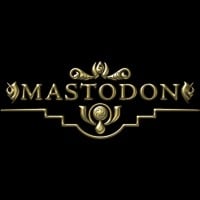 Mastodon is an American heavy metal band from Atlanta, Georgia, formed in early 2000 and composed of bassist Troy Sanders, guitarists Brent Hinds and Bill Kelliher and drummer Brann Dailor.
How many Metal bands have 4 singers?
Brent Hinds - a great Eddie Vedder type voice
Brann Dailor - an overall amazing voice
Troy Sanders - great harsh vocals
Bill Kelliher - Death growl backup vox
9
Ghost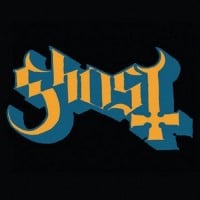 Ghost is a Swedish heavy metal band that was formed in Linköping in 2008. The band consists of five masked instrumentalists known as the Nameless Ghouls, and a demonic anti-pope known as Papa Emeritus. They have released four studio albums, one live album, and two EPs. Each album introduces a new version of Papa Emeritus... read more
They are pretty good
10
The Dillinger Escape Plan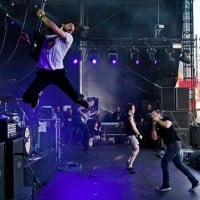 The Dillinger Escape Plan is an American mathcore band from Morris Plains, New Jersey. The group originated in 1997 after the disbanding of Arcane, a hardcore punk trio consisting of Ben Weinman, Dimitri Minakakis, and Chris Pennie.
There Will never be another band like Dillinger escape plan. From the jazzy moments to the Electronic moments to the never ending in-your-face brutality. Without a doubt one of the most unique and innovative metal bands oat
The Contenders
11
Apocalyptica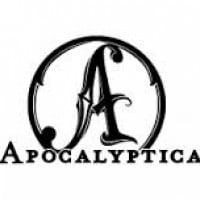 Apocalyptica is a Finnish metal band from Helsinki, Finland formed in 1993. The band is composed of classically trained cellists Eicca Toppinen, Paavo Lötjönen, and Perttu Kivilaakso and drummer Mikko Sirén.
All cellos. And they still maintain a metal sound.
12
System of a Down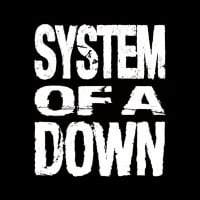 System of a Down, formed in 1994, is an Armenian-American alternative metal group from Glendale, California. The band name is sometimes shortened to System or SOAD. They've always been a very political band since their inception. Often being against genocide and war most notably in songs like: Pluck, Holy Mountains, and BYOB (Bring Your Own Bombs). Serj is an active activist who wants to change the... read more
13
Gojira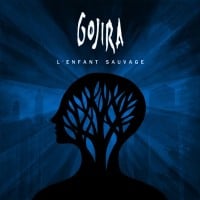 Gojira is a progressive metal band from Bayonne, France. The band was known as Godzilla until 2001. Gojira is composed of Joe Duplantier on vocals and rhythm guitar, his brother Mario Duplantier on drums, Christian Andreu on lead guitar, and Jean-Michel Labadie on bass.
14 Van Canto
15
Ne Obliviscaris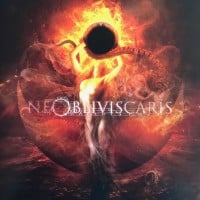 Ne Obliviscaris (Latin for "forget not") are an extreme progressive metal band from Melbourne, Australia, formed in 2003.
16
Sepultura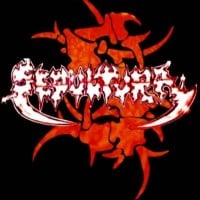 Sepultura is a Brazilian heavy metal band from Belo Horizonte. Their first album, Morbid Visions presented a proto-black metal sound with Wagner Lamounier of Sarcófago. Sepultura's sound varies by the album, from thrash metal, groove metal, and even death metal.
17
Cradle of Filth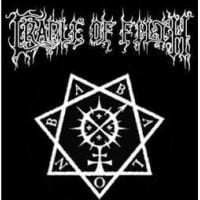 Cradle of Filth are a British extreme metal band that formed in Suffolk in 1991. The band's musical style evolved from black metal to a cleaner and more "produced" amalgam of gothic metal, symphonic black metal and other extreme metal styles.
18
Leaves' Eyes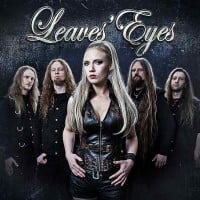 Leaves' Eyes is a German-Norwegian symphonic metal band from Stavanger, Norway and Ludwigsburg, Germany.
19
Voivod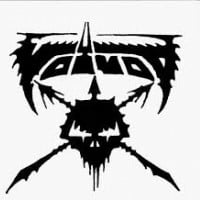 Voivod is a Canadian heavy metal band from Jonquière, Québec. Their musical style has changed several times since the band's origin in the early 1980s. The band's current line-up consists of Denis "Snake" Bélanger, Daniel "Chewy" Mongrain, Dominique "Rocky" Laroche and Michel "Away" Langevin.
I can recall a sound so original in the 80's, the dissonance of theri riffs, the blasting rhythm of Away and the voice was near to give you the creeps, thanks to this canadian legend the metal subgenres are today what they are...
Thanks Voivod for so amazing records in the 80's, 90's, 2000... 3000...
20
Celtic Frost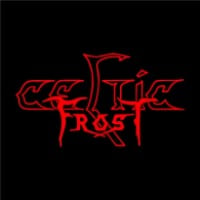 Celtic Frost was a Swiss extreme metal band from Zürich. They are known for their strong influence on the development of extreme metal. Formed in 1981 as Hellhammer, the band became Celtic Frost in 1984 and was active until 1993.
21
Slayer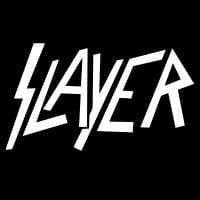 Slayer was an American thrash metal band from Huntington Park, California, formed in 1981 by guitarists Jeff Hanneman and Kerry King. They rose to fame with their 1986 album Reign in Blood, and is credited as one of the big four of thrash metal bands, the others being Metallica, Megadeth, and Anthrax. ...read more.
They refuse to sound like anything else but Slayer, which makes them the best in the big four, or at least second.
They don't copy any one!
they have their own style of thrash metal
22
Rainbow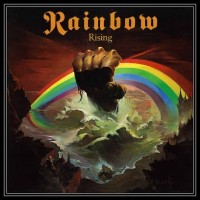 Rainbow are a British rock band led by guitarist Ritchie Blackmore from 1975 to 1984 and 1993 to 1997. They were originally established with Ronnie James Dio as the lead singer and lyricist. Rainbow were ranked No. 90 on VH1's 100 Greatest Artists of Hard Rock. The band has sold over 28 million albums worldwide. The band's early work primarily featured mystical lyrics with a neoclassical metal style.
23
Eluveitie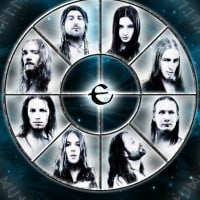 24
Helloween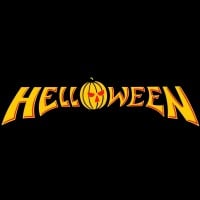 Helloween is a German power metal band founded in 1984 in Hamburg, Northern Germany. The band is a pioneering force in the power metal genre, and their second and third studio albums, Keeper of the Seven Keys: Part I and Part II, are considered masterpieces of the genre.
25
Amaranthe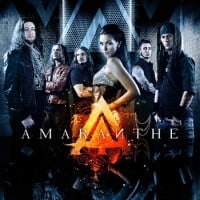 Amaranthe is a Swedish heavy metal band notable for having three lead vocalists: Elize Ryd, Jake E. Lundberg, and Henrik Englund Wilhemsson, each presenting a different vocal style. Their second album, The Nexus, reached 6th on Swedish charts, 4th on Finnish charts, and reached a peak of 12th on the ...read more.
PSearch List