Top 10 Reasons to Not Trust the Oscars
Ah yes, the Academy Awards (more commonly referred to as the Oscars), an award show where the members of the Academy get together and award the films they consider the best in their areas, and boy do we love to make fun of them?

I stopped trusting them a long time ago, and here are the reasons why.

The Top Ten

1 Lack of love for animated movies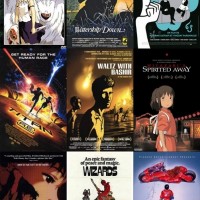 Yeah, while there hasn't been much breakout mainstream hits this year in 2017, I feel like the Oscars aren't really doing their best to scope out the best of the best for the Animated Feature Film category this year. I can see Coco pretty much having it in the bag with only there being a few nominations that are either great or not so much. 5 nominations are the maximum the Oscars can take up, but so far this year, the only ones I feel that deserve to be nominated based on the submissions are Coco, A Silent Voice, Mary and the Witch's Flower, The Breadwinner, and Sword Art Online: The Movie - Ordinal Scale. In This Corner of the World could probably be a contender as well, but when you've got other choices like Despicable Me 3, The Boss Baby, The Emoji Movie, The Star, and other mediocre to otherwise bad animated movies, it's sad to see there's not that much standouts this year.
It's no secret, the Academy generally don't care for animated movies. In fact if we didn't have the Best Animated Feature category these movies would get next to no representation.
When they vote for the best animated film the one they vote for is usually the only one they saw that year. I mean I can easily say animated masterpieces like 'Inside Out' and 'Zootropolis' are worthy of a Best Picture nomination.
I consider any great animated movie that was made before the Best Animated Feature oscar was made to have an extra oscar for Best Animated Feature.
Just animated movies?
2
Lack of love for blockbusters
Blockbuster movies get severely overlooked for serious awards. It's the general bias that those movies are just dumb entertainment, but that's really underselling them. Some are really high quality movies, the most recent example being 'Captain America: Civil War'. I also thought 'Harry Potter and the Deathly Hallows Part 2' should've got a Best Picture nomination (seriously, how does 'Extremely Loud and Incredibly Close' get nominated over it? ).
Also some of the acting in these movies would deserve a nomination if the Academy weren't so against them, such as Robert Downey Jr for 'Captain America: Civil War' or James McAvoy for 'X-Men: Days of Future Past'.
Unless the movie is more about politics than actually being a movie like black panther
3
The '12 Years a Slave' scandal
This was brought to light after the 86th Academy Awards in 2014, when '12 Years a Slave' won Best Picture. Two Academy members admitted that they voted for '12 Years a Slave' to win Best Picture, without even seeing the movie. They didn't see the movie thinking it would be too "upsetting", but voted for it anyways because of the film's "social relevance".
What kind of an example does that set to the Academy and filmmakers in general? You don't have to see the films you vote for, you shouldn't watch a film that's upsetting (even though that's what it was going for), and if you make a movie that's socially relevant then your movie will get voted for, damn the actual quality of the movie.
This to me was the red flag, the tell-tale sign that the Academy cannot be trusted.
Shouldn't you see every movie that is nominated for best picture Oscars? Or every movie that gets nominated?
4
Category fraud
This is when the Best Original Screenplay category has movies that are based off something else. For example last year saw 'Spotlight' win the category despite being based on true events. Other examples include movies like 'The Queen', 'Zero Dark Thirty', 'The Kings Speech' just to name a few. How are these "Original" Screenplays if they're based around true life stories?
If the Academy want Hollywood to make more original movies they need to be more strict about what constitutes as an original movie. In my opinion any movies based off true stories and events belong in the Best Adapted Screenplay category.
5
They don't take the technical categories seriously
Categories such as Best Film Editing and Best Makeup and Hairstyling are seen as lesser categories by the Academy. Particularly in the latter category there's usually slim pickings because the Academy don't know what to vote for, and they have a tendency to just hand out those awards to whoever bothers to even show up. I mean why else would putting dirt on Anne Hathaway be considered better than all the full body makeup, dwarves and wizards that 'The Hobbit: an Unexpected Journey' had?
6
The best film song of the year often doesn't get nominated
With a few exceptions the year's most memorable movie song often never ends up winning and sometimes get's ignored entirely. I thought 'New Divide' should've been nominated for 'Transformers: Revenge of the Fallen', and the heartfelt song 'See You Again' from Furious 7 wasn't even nominated (even though the last winner was a mediocre Bond theme).
Out of all the songs that have won over the years only a select few really have that staying power, whereas the others soon become an afterthought.
Agreed. I thought "New Divide" should have been both nominated and won that year. It would've been so awesome to have seen the band perform, and accept the Best Song Oscar too.
7
Meryl Streep gets nominated, just for existing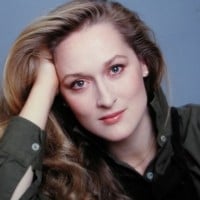 Come on, many nominations were in fact not deserved ( "Julie and Julia " while Amy Adams " is " what makes the film wothwhile and she's not even nominated ) and the list goes on. Her wins are also not always deserved ( "The Iron Lady ". Who the hell cares about her Margaret Thatcher performance and who will find this movie a masterpiece in the future? ).Her nominations are just becoming not believable and sometimes even ridiculous. Is Hollywood really thinking that movie-fans are idiots? Also proves that this actress is really overrated.
Not knocking on Meryl Streep or saying that she doesn't deserve her nominations (she now has a grand total of 20 nominations), but it's merely an example of sometimes when the Academy aren't sure who else to put in to fill up the acting category so they just play old favourites for whatever their latest movie was.
8
Academy politics
I'm sure you're no stranger to the recent controversies, what with the #OscarsSoWhite campaign. Where black people complained that they didn't get enough recognition for awards.
It's incidents like this where the Academy feel the need to vote for certain movies, not because of actual quality but because of some political agenda to push. Regardless of the colour of your skin Oscar nominations have to be earned through hard work and talent, not just given out to fill some quota for the sake of diversity. I think great black actors more than deserve a nomination, but just make sure it's for the movie and not the political agenda.
9
Very short memory span
It seems the the movies that get nominated coincidently come out in November/December time.
10
Spiteful voting
Another form of voting that some members of the Academy have admitted to doing. For example "I'm not going to vote for Leonardo DiCaprio for 'The Wolf of Wall Street' because his character was unlikeable" or "I'm voting 'Mad Max: Fury Road' for Best Makeup and Hairstyling because I don't want 'The Revenant' to win". That line of reasoning is really quite petty.
I didn't like 'Les Miserables' from 2012, but I didn't see any of the other supporting actresses in contention, so I wouldn't vote for one of them just so Anne Hathaway doesn't win for 'Les Miserables' (even though she admittedly deserved it).
The Contenders
11
Oscar-baity movies often do better than original movies
When a movie has a " political correct message " you can bet that it's gonna be concidered as a " oscar-worthy " film. And we all know that there are plenty of movies ( that were never mentioned at the Oscars like those movies never existed ) are a thousand times better movies than some oscar winning movies. Seems that originality isn't a plus-point at the Oscars. Only when you have a " safe " and most of the time " boring " movie, you have actually a chance to be nominated and who knows even win.
We all know the kind of Oscar-baity movies that are safe, by-the-numbers, true life stories, or movies that seem more content on winning Oscars than actually having a compelling story or characters usually get the most attention. Whereas films with original stories are lucky to even get one Oscar.
In more recent years there have been anomalies, but they're the exception rather than the rule.
12
Only 1 anime film has won an Oscar and the the other anime films have lost to worse films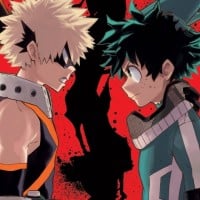 We all remember how Your Name wasn't nominated for last year's Oscars despite its success and praise, right? It isn't just animation in general that's underrepresented. A lot of foreign language animated feature and especially Japanese animated features are overshadowed by Western animated movies. The only anime movie to win an Oscar was Spirited Away. No other anime movie has done so since then. It's really depressing, I tell you.
You consider Wallace & Gromit: Curse of the Were-Rabbit to be a poor film?
13
Lack of love for superhero movies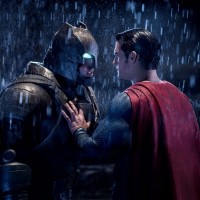 I think superhero movies like the Captain America sequels, Spiderman 2, Guardians Of The Galaxy, X2: X-Men United, Iron Man (2008), and The Dark Knight deserved better from the Oscars! I hope Logan at least, gets Nominated.
14
Good actors who didn't get Oscars
Amy Adams, Robert Downey Jr, Scarlett Johansson, Sylvester Stallone, Chris Pratt, Jim Carrey, Pete Postelweite, Ewan Mcgregor, Idris Elba, Alan Rickman, Hugh Jackman, Jeff Goldblum, Zoe Saldana... But That's just a quarter! There are other actors and actresses that deserve oscars! But they act as if the only one that exists is Meryl Streep!
15
Disney and Pixar always win
Because they make better animated movies.
That's because they make better movies than dreamworks sony and blue sky
16 Departed celebrities that get overlooked at memorials
17
Giving awards to people who don't deserve Oscars
Actually it would hurt that person's feelings if I list actors and actresses who I personally think don't deserve Oscars. But for example, why did Gwyneth Paltrow deserve an Oscar! I haven't seen Shakespeare In Love, but I have seen some clips and I see nothing special about Paltrow's performance to be honest.
18
They underrate Leonardo Di Caprio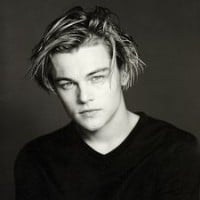 19 It's all politically motivated
20 Cary Grant never won
21
Relentless campaigning
This is when bigwigs like Harvey Weinstien starts campaigning the crap out of movies to secure key nominations and wins for films from his studio. Not that he's the only one guilty of doing this.
22 Disrespect for geeks
23 They underrate the Harry Potter franchise
24 They underrate the Marvel cinematic universe
25 They underrate the Star Wars franchise
PSearch List