Top 10 Bands with the Best Live Performances
The Top Ten
1
Queen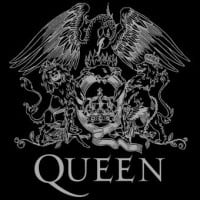 Queen are an English rock band formed in London in 1970. The original lineup was Freddie Mercury (lead vocals, piano), Brian May (guitar, vocals), Roger Taylor (drums, vocals), and John Deacon (bass guitar, vocals). Before forming into Queen, Brian May and Roger Taylor had played together in a band ...read more.
You can't talk about bands who have the best live performances without having Queen in at least the Top 5 and I'm glad to see it at Number 1. All 4 original members are absolute legends. John Deacon and Roger Taylor are absolutely underrated as a bassist and drummer respectively, who both created some of the most iconic riffs and beats known to rock music. Brian May is one of the greatest guitarists of all time, playing an instrument that he and his dad built themselves when he was a teenager and showing a mastery of various different guitar styles that the band was able to incorporate into their discography. And you absolutely cannot forget about the prodigy on the piano, the three-octave vocal powerhouse, the genius behind Bohemian Rhapsody, a flawless performer, as well as the most iconic frontman of all time; Freddie Mercury. If all of the above isn't enough to sway anyone's opinion by itself, I have two words left for you: Live Aid.
For me, Queen is top of the list. They performed every genre from rock to country to pop to opera. Their incredible versatility coupled with the perfect blend of their voices, their catalog of hits and Freddie Mercury's phenomenal stage presence created perfection at every live performance. Long live QUEEN!
QUEEN = GREATEST BAND EVER
QUEEN = BEST LIVE BAND on the planet!
QUEEN = MOST PHENOMENAL of all bands of all time!
FREDDIE MERCURY = The heart and soul of QUEEN! Nobody, but NOBODY, could do a live show like FREDDIE! Greatest singer, best performer, most fantastic vocalist of all time, and Freddie is the mega star of entertaining! Even when he's playing the piano, he's more exciting than a hundred dancers on the stage.
Freddie makes other frontmen look like they're napping; he's that outrageously awesome! So exciting, so passionate, hypnotizing, mesmerizing, dynamic... Just the epitome of entertaining! The VERY BEST of the best.
QUEEN rocks!
Wow how could no one vote for Queen? First off, many of Freddie's vocal performances live were better than his recorded songs. Take Bohemian Rhapsody at Rock Montreal 1981. That was one of his best. Much better than muse, Linkin Park, or even bon jovi. Although I do like all those bands.
2
Iron Maiden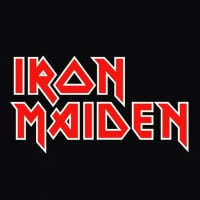 Iron Maiden are an English Heavy Metal band formed in Leyton, East London, in 1975 by bassist and primary songwriter Steve Harris. The most critically acclaimed period for the band was from 1983-1989. With vocalist Bruce Dickinson, bassist Steve Harris, lead guitarist Dave Murray, rhythm guitarist Adrian Smith, and drummer Nicko McBrain. Smith left the band in 1989 and was replaced by Janick Gers. But returned in 1999, and now the band has three guitar players. ...read more.
I don't think anybody who has seen Maiden live within the past ten years would disagree that they should at least be in the top three. Not only have their performance skills gotten better with age but somehow age doesn't seem to affect their high energy levels either. Even if heavy metal isn't your thing, I can't believe Iron Maiden isn't at least in the top ten.
Always imitated, never replicated is the theme that's been going with Iron Maiden since their inception back in the mid 70's. Unforgettable hooks, melodies, stage presence and an uncanny ability to always sound and perform better live is nothing short of amazing.
There's no question about it, they are the greatest band & live band of all time!
Without a doubt, the best Live performers out there. Always flawless, the crowd is always involved. Bruce's vocals reach new highs, the guitarists shred. Janick Gers is a fabulous showman, and their stage presence is unmatched. Very few bands sound as good live, and even fewer sound better. Iron Maiden surpasses both of these. Live, they are unmatched.
I have seen them twice now. Just recently at the Xcel Energy Center 2019. For sure the best stage performance out of the bands I have seen. They can fit a lot of a stage that is small. Rush was up there as well. But something about them and their stage presence has them number 1 for me. I have never seen the other big hitters of "metal" but I don't need to after seeing them.
3
Metallica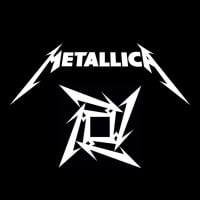 Metallica is an American Heavy/Thrash Metal band formed in 1981 . The original lineup was James Hetfield (Vocalist and Rhythm guitarist), Dave Mustaine (Lead Guitar), Lars Ulrich (Drums), Ron McGovney (Bassist). The group came into mainstream from their Self-Titled album and the hit single "Enter Sandman".

With their first two albums, Kill 'Em All and Ride The Lightning reaching underground success, their third effort, Master of Puppets has since become one of the most important heavy metal albums ever, as it became the first thrash metal album to be certified platinum. The title track has since become the band's most played song live. ...read more.
Its true bon jovi and queen are brilliant during the live performances... But Linkin Park above Metallica impossible. Kirk hammett is awesome as usual and so are James Hetfields vocals... His variation is simply brilliant. The live songs like creeping death, for whom the bell tolls, ride the lightning are just too good!
Metallica rocks!
Metallica is always searching new Ways to make the impossible posible, they take 80's Back every show, just amazing. Great in every single way sound, lights, effects. Just take a look to Concerts like Binge and purge live in Seattle or The full Arsenal. , /
I like to watch their live performances. They're the best live acts alongside Led Zep, Queen and AC/DC. I don't get LP, they never sounded better than their studio recordings.
Awesome saw them first on the Master of Puppets Tour. and every tour since.

You a correct in that they play what the fans want. that is how it should be!
4
Linkin Park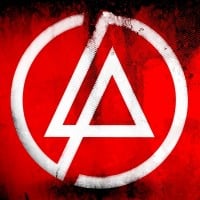 Linkin Park is an American rock band formed in Agoura Hills, California, in 1996. The members currently include Mike Shinoda (vocals, keyboards, rhythm guitar), Brad Delson (guitar), Dave "Phoenix" Farrell (bass), Joe Hahn (DJ) and Rob Bourdon (drums). Linkin Park are associated with a mixture of Alternative ...read more.
Linkin Park must top the list. Most bands today do not perform as good as they do in their album auditions. But LP truly outperforms everyone with their phenominal music and they would even perform better in live concerts through improvisations. LP times the song sequences perfectly and we've seen the crowd blend with their music every time..
This is band is perfect live. They don't use all that computer bull crap like some of these new popular bands. They use their on vocals and their own creativity. I respect a band who is really good live and I give this band all my respect because of how good they are live and how good their music is.
Hey what the hell. Linkin Park should top of the list. They are best live act for ever. And received so many live act of the year award. So please vote for them. And I'm personally requested to Linkin Park please coming to India. A million of fans waiting for you. Even if your not with us, but we are with you.
Linkin park is an exception in the way they perform live... Why? They sound way better live... That does not mean their studio versions are not good... Everything is awesome... They get the crowd jumping and mellow in just two different tracks without any gradual flow between.
5
Muse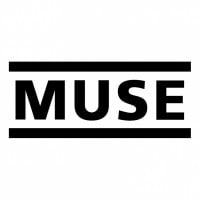 Muse are an English alternative rock band from Teignmouth, Devon, formed in 1994. The members are Matt Bellamy (lead vocal, lead guitar, piano, keyboard), Dom Howard (drums, percussion) and Chris Wolstenholme (bass, backing vocals). They've won several awards including 5 MTV Awards, 8 NME Awards, 2 ...read more.
Why the heck did I have to scroll all the way down the page to find Muse?! This is ridiculous, I saw them in Washington this year and it was one of the most spectacular things I have ever seen. Scratch that, it was the most amazing thing I have ever seen. Matt, Dom, and Chris are bleeding with talent! If one was to compare their recorded songs and their live ones, they would throw the studio albums in the trash and listen to the live for the rest of their lives. That is in no way because their recoded version sucks, in fact it is stunning, but compared to their live performance it is definitely inferior. Muse is the best.
Muse has really cool concerts. I just went to a muse concert last Tuesday (or Wednesday, I forgot I have a bad memory) and it was awesome. At the beginning, drones flew out (because their latest album is called drones) and there were lights everywhere and it was cool. Also, they had these cool sheet things hanging from the ceilings and they projected stuff onto them and it was cool. For example, when they played the handler, they projected a person with hands and strings, and the strings led to two of the people in muse that were standing. It was cool, it looked like the person was actually controlling the two people (if this doesn't make sense then you should look up a video of it on YouTube). They just kept doing that with the projections and lights and it was cool. Also, at the end, confetti was shot everywhere. In addition to putting on a great lights show, the band is excellent at singing and playing their instruments live. They sound just like they do on the album when they do ...more
Of course Muse is not everyone's favourite band. Musical taste is like colour, it's not arguable. But in terms of live concert, particularly of musical skills and emotion/passion involved, it's hard to beat them. Saw them 3 times and every times beat the last time. After more than 20 years of the same band members you still can feel the chemistry (almost growing after years) between them and that gives an epic concert! And Matt, Chris and Dom all respectively nail their instrument(s) like no other. Matt doesn't speak a lot in between songs but when they perform you really feel a connection between the crowd and the band. It's all what live musical performances is about. Easily top 5 for me (of course number one for me! )
Definitely, they beat every band on this planet in terms of music, live shows, showmanship etc. They are very scientific in approach; this makes them a very fun and interesting band to see. They are not popular here, in India, but they are getting recognised quite fast now. LINKIN PARK's shows are quite mediocre: it's just sound effects. No visuals or stuff. In fact, Muse even beat Queen and Radiohead with their live performances, at times, due to advanced tech. All in all deserve to sit at #1. No one is as badass as Chris Wolstenholme, funny and cheerful as Dominic and charismatic as Matt! Muse win, hands down!
6
AC/DC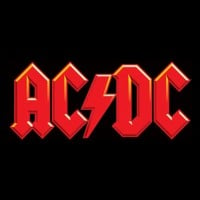 AC/DC are a Australian hard rock band, formed in November 1973 by brothers Malcolm and Angus Young, who continued as members until Malcolm's illness and departure in 2014 . They were fronted by Bon Scott until his untimely death due to alcohol poisoning in 1979, after which they hired Brian Johnson ...read more.
AC/DC. No. 25.
I'm sorry. Something is clearly wrong.
No band on this planet can COMPARE to AC/DC's pure, raw energy on stage! Back in the Bon Scott days, they were epic! Bon was one of the best frontman of all time, and Angus was incredible. Angus was the guitarist we all imagined when we were little kids. But then we grow up to find out that it's not in a guitarist's nature to go absolutely crazy, headbanging and rocking out on stage.
Except for Angus Young.

And that, friends, is why AC/DC is, was and will be the best live act you will EVER see.

Linkin Park at number 1. Puh-leez...
Led zeppelin was a terrible live band overall because jimmy page often screwed it up. Angus young never does that, but he always puts up a good show, and they can really get the crowd going. There's nothing like AC/DC live!
Simply go on YouTube, type in Highway to Hell, and watch the music video. Live performance in Argentina. I won't say anything else, just watch it.
How can AC/DC only be 26th? They're definitely one of the most entertaining bands live. Way better than Avenged Sevenfold.
7
Rammstein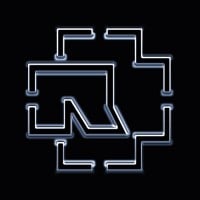 Rammstein is a German Neue Deutsche Härte and Industrial Metal band consisting of Till Lindemann (vocals), Richard Kruspe (guitar), Paul Landers (guitar), Oliver Riedel (electric bass), Christoph Schneider (drums) and Christian Lorenz (keyboard), that formed in 1994 in Berlin .

Rammstein is one of Germany's most successful music artists, and one of the few that gained notable chart success and fame internationally. Since their debut album "Herzeleid", Rammstein's music has often been used in well known movies, including "Lost Highway", "The Matrix" and "Nymphomaniac", the first of which is often credited as the movie that brought the group to international recognition. ...read more.
Never been to stadium concert b4, couldn't really justify the expense. Was hanging around the stadium on friday at my home town and for the 1st time felt I was on the wrong side of the fence. Got the ticket to sold-out concert from a tout to a bad seat for saturday show and was blown away. Got a Feuerzone ticket for next summer in a neighbouring country and seriously considering another one. Or perhaps I should go to a gig in a german speaking country...
Rammstein live is the best live rock opera ever. The performance, the effects, the brilliant light show and the dynamics are second to none. You don't just watch a show you feel it. You could go to a show and not even like music and still be blown away. If you have seen them live other live bands just don't seem as exciting any more.
Rammstein are the most incredible band I've seen live, they really deserve to be number 1! It's more of a performance than a gig, you just can't beat them live. Trust me, you won't get bored at a Rammstein show, even if you don't like Rammstein's music.
I saw Metallica in 1996 when they were in their prime. I saw Rammstein in 2017 and 2018 in Chicago. No comparison, Rammstein blew the doors off Metallica. Hands down the best live concert of all time.
8
Green Day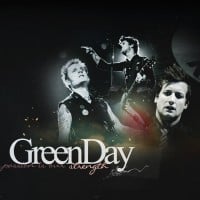 Green Day are an American pop punk/punk rock band formed in East Bay, California in 1987. The members include Billie Joe Armstrong (vocals and guitar), Mike Dirnt (bass), Tré Cool (drums) and Jason White (guitar). Green Day are associated with punk rock, pop punk and alternative rock. Some of their influences include The Ramones, Sex Pistols, NOFX, and Bad Religion. They are best known for their songs like 'Boulevard of Broken Dreams', 'Basket Case' and their 'American Idiot' & 'Dookie' albums. American Idiot sold 6 million copies in the U.S. and won a Grammy Award for "Best Rock Album". Green Day have sold over 75 million records worldwide and have won 5 Grammy Awards. They ...read more.
Admittedly, I haven't been to a lot of big concerts(I grew up in the middle of nowhere) but out of all of them, there's an energy with Green Day that's impossible to match. The emotion that Billie is able to consistently put into his singing is on point, Mike still flawlessly plays his most famous bass lines, Tre just keeps getting better with his drums. Combine that with perfect lighting, decade defining songs, some of the most energetic crowds since Queen played at Live Aid, and you have a one of a kind experience that is absolutely addicting and life-changing.
Green Day has over 300 songs, and at the age of 41 has more energy then any of those bands in their prime! I have seen 30-40 bands, Green Day was the best by far! Green Day was probably in my bottom 10 favourites but after the concert, insistently became my favorite! Now I can't get enough of them! Nobody brings the intensity like Green Day, loud as hell, crazy energy, awesome crowd interaction, could hold a note as long as anyone, could scream with anyone, plays guitar behind his head, loyal fan base that also brings the energy! God for sure!
I've seen the top current top 2 bands on this list, but neither compare to Green Day. I was never a Green Day fan until seeing them live. While many bands have good music and good shows, no-one PERFORMS better. With the way they get the crowd going, they are undoubtedly the best PERFORMERS I've ever seen.
They pull fans up to stage to sing for the song Longview. Billie Joe does his weird-nudist dance for King For a Day. They give out their instruments or drumsticks. Their show is AWESOME! They keep shouting random things out and everything! I'd love to be in a concert right now...
9
Pink Floyd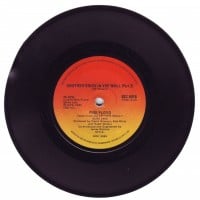 Pink Floyd are an English progressive rock band formed in 1965 in London, England. They achieved international acclaim with their progressive and psychedelic music. The band consisted of 5 members - David Gilmour (Vocals and Guitar), Syd Barrett (Vocals and Guitar), Nick Mason (Drums), Roger Waters (Vocals and Bass), and Richard Wright (Vocals and Keyboard). Barrett was replaced by Gilmour in 1968. ...read more.
I've been to several hundred concerts and have seen Floyd 3 times and Rogers Waters twice and they just aren't a show; they're a theatrical production. Hands down all in my Top 10, with David Bowie, Zep, Queen, the Boss and, most recently, Muse. Flo and the Machine have also jumped into the Top 20. However, the show as a whole may provide a different list than the best performers or lead singer category.
What where is zeppelin. Bands like 30 seconds to mars and linkin park above zeppelin and Floyd. They both have sucked in some reunions but you people must have short term memories cause those 2 are the best live performers of all time
If you think Pink Floyd is a bad band you have not seen pulse or herd of Dark side of the moon plus they out did them selves on pulse live IT was amazing!
Why on earth would Linkin Park be above Pink Floyd? Pink Floyd were the first to use all these fancy visual aids.
10
The Who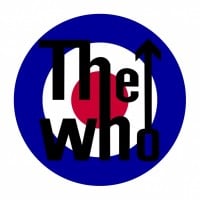 The Who is an English rock band formed in London, England in 1964. The most recognizable lineup was Roger Daltrey (lead vocals), Pete Townshend (guitar), John Entwistle (bass guitar), and Keith Moon (drums). They are best known for their live performances and hit songs Baba O'Riley, My Generation, and ...read more.
See them 6 times! First time was at The Forum in 2004 and I was right at the front! Absolutely amazing experience. I've also seen them at the o2 twice - once on the Quadrophenia Tour2, twice at Wembley Arena and twice at Hyde Park of which the recent one in June 15 was the best of the bunch. I'd have loved to have seen them with Moon and Entwistle but even 'The Two' as they are now are outstanding performers and nobody plays guitar like Townshend! Phenomenal live band. Add to that Live at Leeds and Isle of Wight and you can hear they were clearly the greatest ensemble there has ever been!
The Who, in my opinion, define the way a live rock performance should be done! Powerfully played and sung with a lot of passion and feeling!

With loud, thrilling, exciting, badass and overall, some of the best live performances of all time, they could make Jason Voorhees cry like a baby and even bury Chuck Norris alive! The Who were to rock music exactly what Fyodor Dostoevsky was for literature and Steven Spielberg for filmmaking!

This legendary band consists of Roger Daltrey, an excellent frontman and flawless singer with a high vocal range, Pete Townshend, a unique guitar player and a brilliant songwriter, who tends to do insane things while on stage, John "Thunderfingers" Entwistle, a.k.a. The Ox, one of the greatest and most talented bassists of all time (he's just too damn good to describe with my own words, truly a one of a kind bass guitar player) and Keith Moon, a.k.a. Moon The Loon, the mad, wild genius on the drum kit! They made some of the most groundbreaking ...more
Simply one of the best live bands of all time!
With unequalled and unlimited power, The Who totaly conquered the stage! They sounded much better live than in studio, which is a very rare thing in music (although their studio works are still fantastic).
Just their live performances alone, from their explosive Woodstock show, the colossus, that is Live At Leeds and other performances, such as Live At Hull, Tanglewood, Isle of Wight (both 1969 and 1970 performances), classify The Who as one of the best rock bands of all time!
A great band that most people have heard of, but need to be given more attention at.
I've listened to a lot of rock music and watched a lot of live rock performance videos from many bands, but trust me, The Who are something else! Watch any of their live performances, especially the ones from 1969 - 1973, when Keith Moon was still healthy and they were all at the height of their powers! I highly recommend you to check out Live At Woodstock, The London Coliseum, Live At Leeds, Live At Hull, Tanglewood, The Isle Of Wight Festival 1970, The Young Vic, The Philadelphia Spectrum and many others! They just kicked ass and owned the stage at every show!
The Contenders
11
Bon Jovi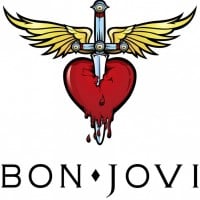 Bon Jovi is a hard rock/pop rock band formed in 1983, which had a streak of successful albums in the late 1980s. The band originally consisted of lead vocalist Jon Bon Jovi, guitarist Ritchie Sambora (left in 2013), bassist Alec John Such (left in 1994), keyboard David Bryan, and drummer Tico Torres. ...read more.
Just the entertainment they throw in. I haven't seen a live performance as of yet but videos I have seen are amazing, December 2010 however. Bon Jovi in Melbourne and I'm there
What tell? The most best band performer of the time! Energy, very good songs, generous with fans, generous with all of the world! I love your music, your kind, your hearts! BON JOVI FOREVER! And I hope, early in France!
Drives me nuts when I see Bon Jovi on any "greatest" list. Absolute drivel.
Oh come on,this is ridiculous.bon jovi top 20 anything is just silly. Even in their pomp he couldn't sing live. In an interview he said they were a business not a band, yes John, your ego business.
12
U2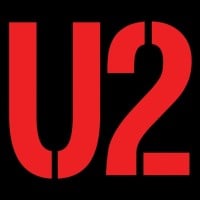 U2 are an Irish rock band from Dublin. Formed in 1976, the group consists of Bono, the Edge, Adam Clayton, and Larry Mullen Jr. U2's early sound was rooted in post-punk but eventually grew to incorporate influences from many genres of popular music. Throughout the group's musical pursuits, they have ...read more.
U2 is far better then #9, who still sells out there concerts, and not only in the US, but the whole world. I won't talk bad about the other bands because in their own right are great bands, and of course its all about personal opinion and taste, but what band these days can still put out good work, good songs and great concerts, only a hand full and "U2" is among a hand full... GOD BLESS U2 FOR EVER!... E Moreno
U2 are simply a superior live act to most bands - even their biggest shows filled with their biggest songs do what other artists in this list cannot, and make fans feel like it's just them and the band. This is what live music should achieve.
Literally puts on a show, the I&E your wasn't just a regular concert, but a story that was told with music that's lasted for over 30 years. Not only the best live act of all time but the biggest band in the world right now.
WHAT? U2 down here? Come on, rate U2, did you see their "one" performances, and "Where the streets have no name" live? The Edge is a great guitarist, and did you see Bono singing? They are awesome!
13
Guns N' Roses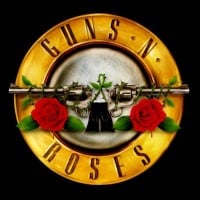 Guns N' Roses is an American hard rock band from Los Angeles formed in 1985. The classic lineup, as signed to Geffen Records in 1986, consisted of vocalist Axl Rose, lead guitarist Slash, rhythm guitarist Izzy Stradlin, bassist Duff McKagan, and drummer Steven Adler. Apart from hard rock they are also associated with heavy metal. ...read more.
For Sure Guns N' Roses is one of the best live bands, but please no reunion!
I don't want Slash's perfect guitar sound behind axl's terrible voice...
One of the best live band performer I wish for a reunion!
This band is great live, axl's voice may not be the same although he puts effort into his vocals, slash's riffs and solos are good as always, duff's bass playing is always good, fortus' rhythm playing is as good as Izzy's was
Back in their prime they were truly live n dangerous a volatile band with huge energy and a great stage presence from all, I mean Bruce springsteen number 10, really?
14
Kiss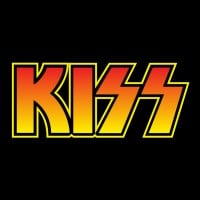 Kiss is an American hard rock band formed in New York City in January 1973 by Paul Stanley, Gene Simmons and the band's original manager, Lew Linet.
Just like Alice Cooper, KISS is the best show on earth I mean pyro, lights, blood, costumes, smoke, skulls! I dare you to find another band that can mix all with fun rock anthems and put it into an entire performance
KISS should be a LOT higher what could be better than a band playing rock songs while flying, breathing fire and dribbling blood!
Saw them twice. My make-a-wish wish was to meet them. They did more than what we thought. Great people with a great stage presence, both on and off stage
They set the standard for live shows. It is as much about the spectacle as the music, and as for entertainment this tops it.
15
Judas Priest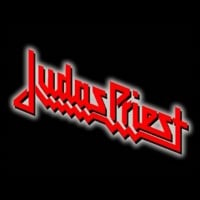 Judas Priest are a British heavy metal band that formed in Birmingham, England, in 1969. They are often referred to as one of the greatest metal bands of all time, and are even commonly called "The Metal Gods", after one of the songs on their 1980 album "British Steel". ...read more.
What? Number 22? Are you kidding.. Judas must be TOP 10..
Amazing band! Rob Halford all the way!
16
Bruce Springsteen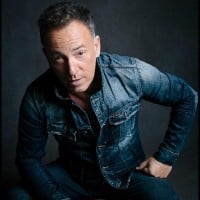 Bruce Frederick Joseph Springsteen (born September 23, 1949) is an American musician, singer, songwriter, and humanitarian. He is known for his work with the E Street Band. Nicknamed "The Boss", Springsteen is widely known for his brand of poetic lyrics, Americana, working class and sometimes political sentiments centered on his native New Jersey, his distinctive voice, and his lengthy and energetic stage performances—with concerts from the 1970s to the present decade running at up to four hours in length.
Saw him at Wembley Stadium in 2013 and he is by far and away the greatest live performer I have ever seen and I've seen The Who (who are the second best), Paul Weller (3rd), Muse, Van Morrison, Green Day, Roger Waters performing Dark-side of the moon and many many more but that day at Wembley Stadium will always stand out as the greatest show. Top band, top songs, and a man at the top of his game with a set of 3+ hours including Darkness on the edge of town in it's entirety. Outstanding! Even my friend who doesn't really like him had to admit it was the best show he's ever seen.
Without a doubt the greatest performer in rock history.
No one else comes close.
He is the greatest songwriter ever.
He is an incredible guitarist, great on harmonica & more than holds his own on piano.
An amazing arranger, athletic performer leading the worlds greatest band.
A Springsteen concert is a religious experience.
Stones have become their own cover band & haven't made a great record since Some Girls (1978).
U2 comes in 2nd, but Springsteen is way out ahead.
Bruce does not take his audience for granted. Every single night, he strives to make it 'that special show'. When you look at how long he has been doing this and with the kind of reputation he has created for himself, it would be easy for him to just take a few nights easy but the man, even at age 63, still gives it all, every single night. To his incredible energy add his brilliant songbook and an amazing band and you wont get a better show
Bruce Springsteen is the best performer of all time. How he is not in the top ten is beyond me. He is interactive with fans and can play songs off the top of his head even if they aren't even in the set list. One of his best attributes though is that he writes his own music. He doesn't have somebody in LA that writes it for him like most singers now a days. He is the most talented and best performer of all time.
17
Slipknot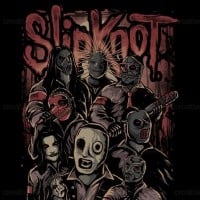 Slipknot is an American metal band formed in Des Moines, Iowa in 1996. The band is best known as one of the pioneers of the New Wave of American Alternative Metal during the late 1990s - 2000s and are distinguishable by the band's clothing choices, consisting of black/red jumpsuits and horror inspired masks. ...read more.
Saw them at Mayhem 2012, which was their first tour after Paul Grey died, and it was a very emotional performance in which they poured every ounce of energy, blood and sweat into one of the greatest sets ever performed.
I have seen Slipknot live three times; most recently in Des Moines, Iowa (the bands home town) in August of 2016. THEY WERE AMAZING. The entire band gave so much and with Corey Taylor who is such an amazing frontman at the helm Slipknot is such an unstoppable live band. They should be top ten 100%. If you do not believe me search "Slipknot live at Sonisphere 2011".
Saw them at Rock on THE RANGE 2015 and just my god...they were absolutely phenomenal. Nobody could ever top them in my personal opinion.
Very insane live, and very impressive!
18
Avenged Sevenfold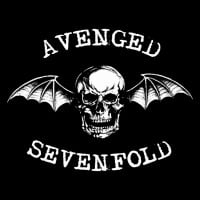 Avenged Sevenfold is an American heavy metal band, that was formed 1999 in California. Their longest lineup of members was M. Shadows (Vocals), Synyster Gates (Lead Guitar), Zacky Vengeance (Rhythm Guitar), Johnny Christ (Bass Guitar), and The Rev (Drums). ...read more.
Metallica number 2, how funny. Hatefield just sucks at live. Lp and queen are great but no near where to this guys. So before voating just see a live show of them. I am sure you will give your vote to them. Greatest band ever, no offense. A7x, my love, my heart, my inspiration.
Why are they only number 10!? Seriously!? They are amazing live, maybe even better than on their albums. They put on a good show and they sound awesome, simple as that. Don't believe me? Check out their concert live in the LBC.
Their show was the greatest thing I've ever seen in my life! The pyro was amazing and the quality of their music was just as good or even better than on their albums... A7X foREVer!
Just amazing.. Yes Metallica, Maiden, slayer and guys are awesome and the pioneers of this genre but a7x's shows are just as sick as theirs! Long live the kings!
19
The Rolling Stones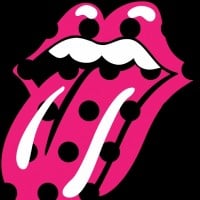 The Rolling Stones are an English rock band formed in London in 1962. The first settled line-up consisted of Brian Jones (guitar, harmonica), Ian Stewart (piano), Mick Jagger (lead vocals, harmonica), Keith Richards (guitar), Bill Wyman (bass) and Charlie Watts (drums). ...read more.
If Beethoven were alive today he would be queuing in the rain for tickets to see The Rolling Stones. If seeing them is not on your bucket list you probably don't have one.
Clearly just a lot of dumb young Punks voting if The Stones are not number one, which they clearly are! no one performs like them. U2's bad at Live Aid 85 is the next best thing!
Should at least be top 5. I am a queen fan but I could not see the stones down in 13th
Saw the 2013 in Hyde Park and they were fantastic live.
20
Coldplay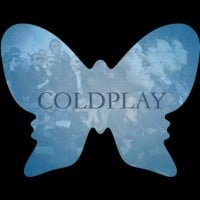 Coldplay are a British pop rock band formed in 1996. The band consists of Chris Martin (lead vocalist and pianist), Jonny Buckland (lead guitarist), Guy Berryman (bassist) and Will Champion (drummer and backing vocalist). Manager Phil Harvey is often considered an unofficial fifth member. The band renamed ...read more.
I'm from Angola, I enjoy every type of music, from kuduro to Jazz... Let me tell you this: I wouldn't call coldplay music as "Rock, Pop, or something else"; coldplay music is a therapy! Their song is amazing and makes anybody feel great regardless state of mind. I love you, and if Chris Martin die one day, please take me with you. I'm a straight man and I would love to be your friend. You seem to me a very blessed human being, not only you but the others members too. God bless you!
I've seen almost all of these bands live and Muse was my favorite act... until I saw Coldplay. I have never seen such an emotionally charged and passionate show... the lights, the band, and the crowd all singing together in unison brought me to tears. I wasn't SUPER into Coldplay at first but now that I've seen them live I am a lifelong fan. 10/10 best show ever, I would spend my life savings to follow them around on tour and die a happy man.
Best concert I've ever seen. The entire band were flawless with every instrument and chris' vocals were wonderful. The fireworks and the light show and the abundance of energy from the entire band that resonnated to the audience was completely amazing. They deserve to be in the top ten.
Chris Martin. Amazing performer to watch live. The band is phenomenal and the music is great. I came into this list expecting Coldplay to be the top 10, if not the top. Their style of performance is truly unique. They also interact with their audiences.
21
Faces
The loudest Rock band ever.
Never heard of them
22
Rush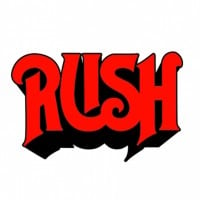 Rush was a Canadian progressive rock band that was formed in 1968. The band has had an iconic lineup since 1975, which included Neil Peart (Drums, Percussion), Geddy Lee (Vocals, Bass, Keyboards), and the guitarist, Alex Lifeson. Peart passed away after a 3 year battle with brain cancer in January of ...read more.
A band that has been together for 40+ years. Simply the best individual musicians molded together to construct simply the best band. Absolutely terrific band that are respected by many other musicians in the biz! Often played for 3 hours without another band to start them off! Talk to anyone who knows anything about music and they will tell you that Neil Peart is the best drummer, Geddy Lee is one of the best bassist in the history of the instrument and tell me anyone else that can play guitar to any Rush songs, never mind all of the Rush songs. YYZ, La Villa Strangiato, Xanadu comes to mind specifically! This band was never appreciated or respected by many so-called music experts but Rush shamed all of those experts! Then they gained almost all of those experts as fans!
This band is all about consistency and longevity. Small talk between songs is taken out of the equation because this band believes in taking care of business, delivering the music to fans. They are Gentlemen and professional.
In addition to deep felt lyrics, written by the drummer who doesn't sing, by the way, these three musicians play a multitude of instruments which create a sound unlike any other band on the planet. I am a Conisuer of rush I've only seen them 42 times live which is minuscule compared to other
rush fans. Each musician graces us with their own unique personality, also, It's nice to witness the commrodery between the three. It's never boring watching rush live!
T. Marillo.
Evening with Shows for the last 20 years... Rabid Fans... Consistency... Credibility...Unique sound... Musical Virtuosity... Respected by all in the music industry...and somehow got cooler as the years progressed. The Holy Triumvirate!
Three of the worlds greatest musicians playing for 3 hours, along with incredible visuals which creates a vibe only possible via extreme excitement pulsing thru an audience of 99% fellow-fanatics. Intense.
23
Deep Purple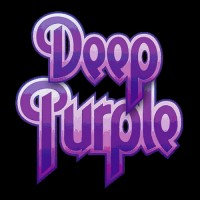 Deep Purple are an English rock band formed in Hertford in 1968. They are considered to be among the pioneers of heavy metal and modern hard rock, although their musical approach changed over the years. Originally formed as a progressive rock band, the band shifted to a heavier sound in 1970. Deep Purple, ...read more.
Way ahead of their time, I can remember watching Live at Granada 1970 and Blackmore was practically having a seizure on stage, playing in crazy new ways and the crowd didn't know how to react cause they've never seen anything like it.
No better live band in the world. On stage improvisations, Interactions with each other and the audience, trading solos here and there. Unmatched energy and chemistry.
When you can improvise 20, 30 and 40 minutes every night and sound new and fresh, get back to me. Deep purple are the best, there isn't even a debate.
At the height of their career, DP sold more albums and more concert tickets than every act on the planet, there were none better.
24
Led Zeppelin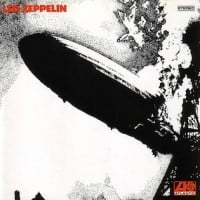 Led Zeppelin was an English hard rock band formed in London in 1968 as the New Yardbirds. The group consisted of Robert Plant (Vocal), Jimmy Page (Guitar), John Paul Jones (Bass, Keyboard) and John Bonham (Drums) and was very much the child of Jimmy Page who even financed their first tour. He had tasted some previous success with The [original] Yardbirds and was friendly with some big names in rock. Page states it was Keith Moon of The Who that claimed the band could only go down, like a lead balloon -- thus prompting the iconic name of Led Zeppelin. The band's heavy, guitar-driven sound, rooted in blues and psychedelia on their early albums, has earned them recognition as one of the progenitors ...read more.
They were incredible live, plant had such a stage presence, they could improvise off of eachother for upwards of 40 minutes, they worked off of eachother, and there was all in all just no band like them live. In their last concert in 2007, some might have thought that they'd have lost some of their flare over the years but they really didn't. They were, are, and always will be incredible.
Led Zeppelin's Stairway to Heaven on "The Song Remains the Same" is legendary! I swear kids today don't know great music.

This band is a live band in a time before computers could help you cheat.
How the hell they are not first? Does no one here watched "The Song Remains The Same"?! That's the best live rock performance ever!
They might not do much but if you ever saw a LZ show AMEN! When you see a LZ show you probably feel like your in space or heaven & by the way JOHN BONHAM!
25
The Killers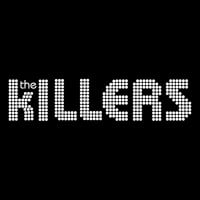 The Killers is an American pop rock band formed in Las Vegas, Nevada in 2001, by Brandon Flowers and Dave Keuning.
Unbelievable show. No one puts more heart into a show than the best band in the world, The Killers.
The Killers are simply one of the best bands I've ever heard and seen
PSearch List