Best Female Country Singers of All Time
The Top Ten
1
Dolly Parton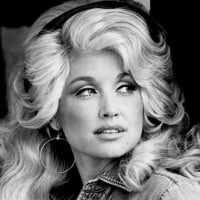 Dolly Rebecca Parton is an American singer-songwriter, actress, author, businesswoman, and humanitarian, known primarily for her work in country music.
Are any of y'all serious. How can anyone on here be better than Mrs. Dolly Parton. She has been in country music longer than any other artist on this list, and she has one of the most natural country/bluegrass voices, which is what is should sound like, not the pop crap that Taylor Swift sings, which I don't even know why she is on this list. Taylor is one of those artist that faked a southern accent to fit in, until people caught on and learned that she is from PA. I'm just really ticked that Taylor Swift is just behind Mrs. Dolly, when Taylor only gets by because of her looks, while Dolly had to struggle through poverty from growing up in a family with 12 kids in the Smoky Mountains. That is how the best artist come by, through hard work and growing up with hardly nothing; case in point, Elvis Presley, Johnny Cash, Dolly Parton, etc.
She has more number ones than any other country female artist. She was first female artist to have a song be a number one in two decades the song I Will Always Love You which in the 90s was covered by Whitney Houston. She was the first female artist to have number ones in four consecutive decades. She was also the first female country artist to sell a million copies. She even holds the record for the most selling country song after she beat Tammy Wynette's Stand By Your Man with the song 9to5. She deserves to be at number one.
Dolly Parton has had and still has one of the most successful music careers of all time. Her song I Will Always Love You has been one of the greatest love songs ever! I think she is the best because of her personality, amazing voice and songwriting capabilities, and her work in the literacy field. Her rags to riches story is very inspiring and I admire her confidence in herself. She is the QUEEN of Country Music.
Dolly Parton is one of the very best, if sometimes overlooked, female vocalists in Country Music. She can sing, write fantastic songs which become iconic, and has proven herself as an actress, business woman and philanthropist. She has also championed new artists and has provided background vocals to over 200 tracks of other artists songs. She is genuine and artistic in her music and talent.
2
Shania Twain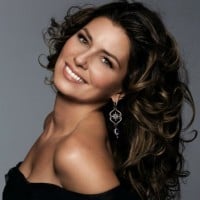 Shania Twain is a Canadian singer and songwriter. She has sold over 100 million records, making her the best-selling female artist in country music history and among the best-selling music artists of all time.
Shania Twain is one of those late-90s/early 2000s country artists that I remember very vividly, this kind of upbeat female country pop was played everywhere when I was younger, and I just couldn't get enough of it. I think another act (it's not a solo artist, they're a group) that I remember liking is probably SheDaisy (or SHeDAISY, however you like to call them). They definitely belong in the "needs more love" category, as their success was short-lived and they were loose, quirky and funny, plus they knock it out of the park as balladeers. Definitely underrated as hell, even after they became inactive once their label, Lyric Street, shut down.
Shania sold over 85 million albums (Woman in Me, Come On Over, & Up).. Come On Over became the best selling album by a female artist (any genre) of all time, and the best selling country album of all time... She is the biggest reason why todays country-pop music has significantly evolved... Shania crossed borders, she tore the veil of the country music purist, she is "beyond words"... Whatever success that Taylor, Carrie, Rascal Flatts, FGL, Cassadee, Lady Antebellum, etc, have is something owed to Shania twain...
Shania Twain was able to merge two genres together, which is why she sold so many albums (besides the fact that her songs are great). Her music can be fun as noted in "Man! I Feel Like A Woman! ", however, it can be quite sentimental like "You're Still The One", and relatable like "Up! ". She's impacted many people's lives, including mine, and overall, she just seems like a genuine, kind, and honest woman unlike other artists.
I am a huge Shania Twain fan, and I have her poster on my doorway and in my room. I even have some of her pictures on my cellphone too. Shania Twain is my all-time favorite country singer, and my dad loves her too. My favorite songs from Shania Twain are "Rock This Country," "I'm Holding On to Love (To Save My Life)," "When," "Whatever You Do, Don't," and "If You Wanna Touch Her, Ask!" Another favorite of mine is "Black Eyes, Blue Tears." I really love Shania Twain so very much, and I would do anything to go to a Shania Twain concert and even get her autograph.
3
Carrie Underwood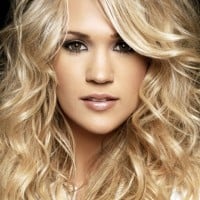 Carrie Marie Underwood is an American singer, songwriter, and actress. She rose to fame as the winner of the fourth season of American Idol, in 2005. Her debut album, Some Hearts, was released in 2005.
Carrie Underwood is the queen of Country music along with Shania Twain . Carrie Underwood is a beautiful singer with an amazing singing voice and she has an contagious smile ! Carrie underwood is a wonderful role model to young adults like me . I really love all of her songs including All ameircan girl and I told you so with Randy Travis .
I do have to admire how she worked so hard and struggled so long before she made it to the top. I admire how Carrie paved the way for artists like Patsy Cline, Dottie West, Kitty Wells, Loretta Lynn, and Dolly Parton. It's great to know that absolutely no one voted for her because of her looks. It was certainly nice of Loretta, Dolly, and Tanya to say nice things about Carrie since they will obviously never be able to match her accomplishments. Please don't insult Carrie by saying she reminds you of Patsy or Loretta. She is already far superior to them. I'm glad that she can hit the right notes, we all know how off-key Dolly, Patsy, and Loretta have always been. But who can argue? Obviously, the number one position belongs not to Dolly, not to Patsy, not to Loretta, but to the one whose music has stood the test of time (what has it been, about four years? ). She's real, she's genuine, she isn't fakey at all...the lady who may have had to work a day in her life, I'm not sure...Carrie!?
Carrie Underwood is my all time number one favorite country singer . Carrie Underwood is is so amazing and I absolutely love her awesome singing voice . I absolutely love all of her awesome amazing songs including all time favorite songs Southbound , some hearts, Temporary home , The Champion , cry pretty , dirty laundry , church bells just a dream good girl , blown away , Nobody ever told you and my all time favorite song is See you Again !
Heck ya!
Carrie is amazing. Her range and tone are beautiful and ease together to make legendary songs. I look up the best songs, just to try them out.
Sometimes it can be a pretty hard time for me. I listen to Panic! At the Disco for some genres and Carrie Underwood for life.
Carrie has inspired me so much and I love her song, 'Champion'. I don't want to brag or hint about my life behind the screen, so I'll just say that it really helps me get through some hard times.
I agree. Carrie Underwood deserves all the metals in the universe and more.
That's not exaggerating.
4
Taylor Swift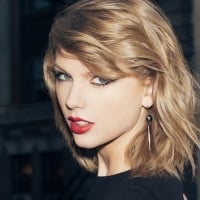 Taylor Alison Swift is an American singer-songwriter. She was born on December 13, 1989 in Reading, Pennsylvania. She is best known for writing personal songs and for having won 11 Grammys. She became interested in country music when she was around 9 years old, and after watching a documentary about Faith Hill, Swift felt that she should go to Nashville to begin a country music career. She then signed a contract with RCA Records and began to write songs.
I am just so glad that Taylor Swift is number 2. But she really be at number 1.I adore her and I don't think my life would be the same without her. I t has truly made me love and appreciate Country Music more than I ever would have without her. She is so Stunning on the inside and the outside. Her voice was sent from God to a gift to all us normal people. Taylor Swift keep on doing music and never change because you are so perfect to me. But if you do change I will love you forever. I absolutely adore you forever. I am a Swiftie trough and through and I will never let go!
I do like her, but in the beginning it was her being the victim and standing up for yourself and being kind... then all of a sudden she went backwards and now it's about Look What you Made me Do and all those tragic songs... it's like she's a whole different person. The best song she's done for a while is You need to Calm Down, and I don't not like her, in fact I know a lot of people do. This isn't a hate comment, I just don't like how she's changed so much. Her songs are still good... but why so dark all of a sudden?
Taylor Allison is really popular singer for young adults like me, I really admire Taylor Swift very much , back when I was in school Taylor Swift was a big role model for me . I would write quotes from her most popular songs that included mean, white horse , tell me why and also your not sorry and picture to burn . I really love new songs like Delicate Look what you made me do , Getaway car are you ready ? End game , Gorgous , and king of my heart . Taylor 's main popular song is Love Story .
Very popular female singer in 21st century. Out of many country singers, her influence is second only to Johnny Cash if we look at music at a wider perspective. A spectacular songwriter, with several albums being sold and going platinum, and even experiencing global success. Has experimented with pop on her album 1989. Versatile performer and songwriter. Has made success on her own as opposed to gaining success from a karaoke show (American Idol, et al)
5
Patsy Cline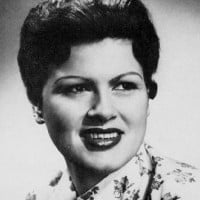 Patsy Cline was born Virginia Patterson Hensley on September 8, 1932, in Winchester, Virginia. She became a professional country singer in the 1950s, and became one of the most important artists in American music history. Patsy died on March 5, 1963, in a plane crash in Camden, Tennessee. She was inducted into the Country Music Hall of Fame in 1973.
Anyone with half a brain cell and that is Not Hearing Impaired, just by Listening can tell that Ms. Cline is in another Dimension compared to the rest of this list...The 2nd Best, Connie Smith is Not even Listed. What an incredibly pathetic excuse for A List !
Patsy Cline's vocal prowess is still incomparable. Others pale before her monumental and seemingly devil may care singing. She tossed off scores like no other, before or since. Has any other woman ever dared to record any score- after her's -so that we, might somehow, find someone as good as, (or better) to compare to? You see, Patsy Cline besides her great range, her athleticism within the range, besides her warmth (resonance) of sound-SANG:A/K/A legato.

The others don't. They talk sing. Talk sing. And talk sing:Which is not singing... And never can be, singing
I remember watching her on stage the last night of her life at the benefit show in Kansas City in her white Chiffon dress and she sang like an Angel and looked like an Angel recalled Dottie West.. Maybe the good Lord took another Angel home on that stormy night on March 5th 1963.. I hope she never felt any pain in that horrible plane crash.. R.I.P. songbird.. You were special.. And the greatest female country singer ever..
One of- if not the- best singers of all time. Her vocal range and voice are unbelievable. It is sad how singers like Taylor Swift have surpassed her in this list. Taylor's live performance with Stevie Nicks at the Grammy Awards was terrible.

Reba McEntire, Dolly Parton, and Loretta Lynn are also amazing, but Patsy Cline is the best.
6
Martina McBride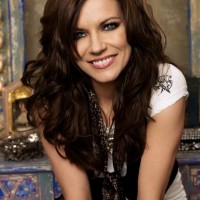 Martina Mariea McBride is an American country music singer-songwriter and record producer. She is known for her soprano singing range and her country pop material.
As a mother of a 16 year old daughter her song In My Daughter's Eyes is my #1 of all time. It's my anthem and the song I turn to when I need strength to handle how fast my baby is growing and life is changing. Her other sad songs about tough topics are amazing. Her songs make me cry.
Martina is, if not the best singer of all time, then one of three, only equaled by Celine Dion and Barbara Streisand. Her voice is so powerful and range so great that she brings tears to my eyes sometimes and raises the hair on my arms and neck. She and Celine have been the only performers that have I've ever had that reaction to their singing. She's got to be #1 on the country list because she is only equaled and not surpassed by anyone of any type.
Martina McBride is not just the greatest country singer of all time, but I believe she is the greatest SINGER of all time! Her voice is not only strong and powerful, but it is also sweet and feminine, and her range is phenomenal. Plus, I really love that she sings every song with great passion & conviction & she uses her talents to promote a better world.
I was among the fortunate ones to witness Martina performing in Wichita, Kansas several times before she made it big time. Many of we lucky ones commented that she would make become huge if she ever got the chance.
It Turns out we were right. I love Martina McBride.
7
Reba McEntire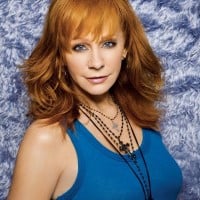 Reba Nell McEntire is an American country music singer, songwriter, record producer, actress and television producer.
Reba has a voice that is so unique, it touches the heart and soul every time. She has her own way of getting the point of her songs across to the listener. Many of the lyrics resonate with women who listen to her music as they can relate many aspects of Reba's songs with what may be going on in their own lives. Reba is feisty, funny, charismatic, down to earth, and an incredible singer. She has amazing stage presence and is not afraid to reinvent herself. There's not much more I can say but to ask the question "Reba, when are you coming back to Ireland?
Reba is simply the best country music has to offer. She owned the country scene in the 80s and 90s, has 30+ number 1's, is beautiful, country but modern. Her voice is THE VOICE of country music as we know it today. Definitely the reigning Queen. To be completely honest based on vocal ability, either Reba or Pasty Cline should be at the top of this list.
Really? Behind Sara Evans and Miranda Lambert. They are both very talented but have been far less influential that Reba McEntire and wonder where they will be in 2040? Longevity says it all and these women haven't nearly come close. Sara has completely disappeared from country radio already.
Reba just has the country voice. Not many singers have such a southern style and voice to match. Absolutely beautiful voice, beautiful woman, & beautiful soul. She is just an all-around AWESOME woman. Fabulous actress as well. =0) She is by far the all-time greatest country artist/actress ever!
8
Miranda Lambert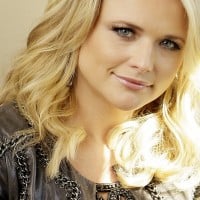 Miranda Leigh Lambert is an American country music singer and songwriter. She is best known as a solo artist, and is a member of the Pistol Annies.
Miranda Lambert is true country. She is a sweet Texas girl and she is a wonderful influence to young girls. She is proud of her curves and shares her opinions whether you like them or not! She writes beautiful songs and writes about things that everyone goes through. Her marriage to Blake Shelton is just so sweet and you can tell that they really love each other. Miranda Lambert is the best female country singer of this generation!
Forget opinions she's simple the greatest of this generation and barring sudden retirement, she
'll go down as the greatest of all time. She is the the total package, her songs change as she changes, therefore her songs will always be relevant, her voice is beautiful and sexxxy, therefore she can sing soft love songs to hard and edgy songs. I grew up with Reba and Tanya tucker, listen to Patsy and Dolly, all great in their own right. But forget it mirandah as humble as she is, hands down the greatest.
How did Miranda Lambert place lower than Taylor Swift. Taylor just sings songs about her failed relationships. Miranda sings for the love of her fans. Just because you put on boots with a sundress and play guitar don't make you a country singer no matter how much of a southern accent you play off in your music.
She's sweet, sassy and real. And damn, can she sing! I loved the song "Mama's Broken Heart" when I first heard it and then saw the video later on. I decided then and there, that is just about the best music video I have ever seen! And Miranda is the only one in the video. So, she can also act as well.
9
Loretta Lynn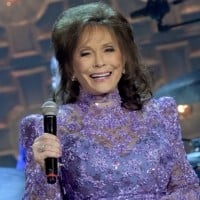 Loretta Lynn was an American country music singer-songwriter with multiple gold albums in a career spanning over 62 years.
Loretta Lynn was by far the most recognized name in county music. Well In any type of music.. People who are in pop, rock country all know who Loretta Lynn is! She is Country Music Royalty at it's best. She is real, down to earth and loves her fans. There are 5 great female singers of all time.
Kitty Wells, Patsy Cline, Loretta Lynn and Tammy Wynette and Dolly Parton. I'm not saying the other girl singers did not pave the way.. But These Girls Kicked down the doors and Will forever Be Known as The Queens of Country Oh I'm sure some are jealous, but face the fact! Loretta Lynn is at the top!
I watched Loretta Lynn, live in Toronto, as she opened for Johnny Cash. Bare foot black haired beautiful woman. I couldn't believe my ears or my eyes. I knew then she would be the Queen of Country. I knew, provided she stayed who she was & didn't change she would be loved & her music would open the door 4 female artists. Loretta stayed Loretta & she is number one.
She is a top 10 for sure. Who could make a top 10 list without Loretta Lynn? Her music endured for decades, and Coal Miner's Daughter is an epic song that she not only sang, but also wrote. I'm not wishing to trash on Carrie Underwood or Taylor Swift. But gee gads, ranking them over Loretta Lynn on a "greatest of all time" list is crazy.
I think Loretta Lynn should be at the very top of the list follow only by Patsy Cline and Dolly Parton. No doubt she was the first super star country female vocalist, breaking down the male domination of the charts and live concert public appearances in the 60's and 70's and paving the way for all other girl singer of the time.
10
Sara Evans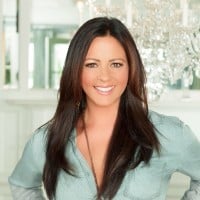 Love Sara Evans! She is beautiful and has an outstanding voice. She avoids the crazy media stuff and has actually continued to remain successful through the years. Still remember Suds in the Bucket from 2001! Needless to say I hope she is around for another 10 years!
Awesome voice, naturally country. I have seen her on two occasions in San Antonio TX @ Far West Rodeo in 1999, then again took my son to see her perform @ Chrysler Hall in Norfolk VA in 2015. My favorite female artist!
She's amazing, she has the most beautiful voice in the world. The sings with her soul, and with her heart. I just LOVE her..
Best set of pipes ever in Country Music, and one of the purest, most powerful voices I've heard.
The Contenders
11
Faith Hill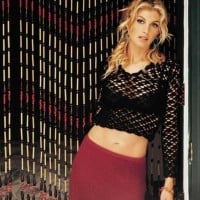 Audrey Faith McGraw, known professionally as Faith Hill, is an American singer and record producer. She is one of the most successful country artists of all time, having sold more than 40 million albums worldwide.
Faith's voice is spectacular. If anyone has any doubts just listen to "Where Are You Christmas". The subtleties and dynamics she displays during that song is phenomenal! To me, only Martina compares to her and I am torn as to which one is better. Taylor Swift doesn't come anywhere close to these two. She is a songwriter and that is about it. The only current singer that gives them a run for their money is Carrie Underwood who is also spectacular in her own right and definitely one of the best ever (I love her! ) But my vote still goes for Faith Hill simply because you can feel her emotion in her music more than any other female artist
Faith Hill has a beautiful, melodic voice with such an awesome range! Way high to hit the notes which emanate strength as in "Stronger"... Way low to hit the notes with husband Tim McGraw as in "I Need You". So pure! Holds a note without cracking and breaking, unlike Carrie Underwood who is strong in the lower range, but cannot go high. Faith also sings from the soul, drawing you into the meaning of a song with heart and passion. Plus, she's not afraid to vary her songs and expand her style, instead of just sticking to what is considered popular. Always inspiring to hear Faith sing!
Faith Hill is all around one of the greatest of all time! Also if this was based on Album sales, Faith Hill would be in the Top 5 for sure! She has sold over 45 million records, only Reba, Dolly, and couple of others have topped that. Shania Twain has sold about the same amount as well. Faith is always good and a sweet person. She is also the most beautiful hands down!
I love all of Faith Hill's music, and she has it all beauty and amazing singing voice. I believe she can sing almost everything from country to Pop music. I can't wait to hear her new album that comes out in 2013, we waited long enough for some new material from Faith Hill.
12
Tammy Wynette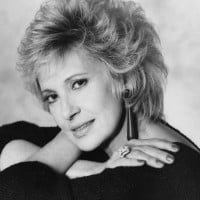 So I am really in to the ballads of country music. Not this new wave mess that tries to sound like they are country. When I want to say for Miss Tammy Wynette. There is no other performer that is or ever will be country like her again. I mean I give credit to Miss Loretta Lynn, Patsy Cline, Barbara Mandrell and the women of Miss Wynette's era so much credit for doing such a wonderful job in performance. But, like I said before. No other performer will ever come close to being admired by me the way I admired Miss Wynette. What a shame to lose someone so special like her. I miss her voice so much. Her meaning in her music is why I listen to country music. I miss her terribly. GOD Speed to you Miss Tammy.
To me, Tammy Wynette is the greatest female country singer of all times. She has the most beautiful voice and her songs really touch you. She won every award and also was inducted into the Hall of Fame. I could listen to her Stand by your Man and Till I can make it on my own...what great songs and she had so many more. I also loved her duets with George Jones... they could not be beat for best country duets. Loved how much he always loved Tammy.
There is absolutely no other singer in the history of country music who can compare with the intensity of Tammy Wynette. Her voice was unmistakable and her ability to feel a song unmatched. She should be ranked number one here. All the others besides Dolly and Loretta and Patsy are just pretenders. Taylor Swift? Give me a break!
There will never be another voice like Tammy, so distinctive, clear, and powerful. She IS the 'first lady of country music' and should be number one hands down! If you've not listened to her or haven't for awhile, sit down and listen, she puts her heart and soul into every song. I regret not being able to ever see her in concert. RIP, Ms. Wynette!
13
LeAnn Rimes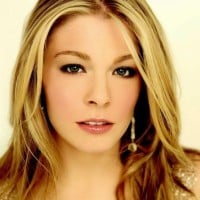 Margaret LeAnn Rimes Cibrian, known professionally as LeAnn Rimes, is an American country and pop singer.
Leann sings real country music with a fantastic voice singing each word so you can understand it, and has a real country music band backing up. And some of her cover songs like Patsy Montana's "I Want To Be A Cowboy's Sweetheart, & Patsy Cline's "Crazy" & "I Fall To Pieces" sound better than the originals (especially when she has a steel guitar to back her up like Patsy Cline did. I don't believe there are true country songs on radio stations that claim they are playing country music for the last few years. Most music producers today are city folks that wouldn't know country if they heard it.
One of the Best of all times, she is true to country and not just a studio artist. What she recorded you hear at her concerts. It was not all show boating. Please get rid of that thing called Taylor, she was never Country.
How on earth can you forget Lee ann Rimes? She ABSOLUTELY deserves a place in top 10. Listen to 'Blue' by her and then give it a thought. And what's more is that she has successfully crossovered into pop music and proven to be an all-rounder, a complete package...!
Best Country vocalist of our time. Don't believe me? Just go give any of her work a listen. She also recorded one of the best renditions of our National Anthem that I've ever heard.
14
Emmylou Harris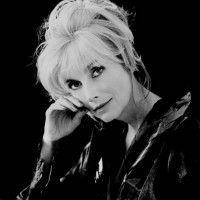 Emmylou has a beautiful voice and can sing such an amazing repertoire. Her albums are crafted pieces of art in themselves, not just collections of individual songs. In the last 15 years Emmy has also blossomed into a very talented songwriter in her own right, and when she sings her own songs the result touches your soul.
Emmylou has to be one of the most sincere, beutiful, and talented singers I've ever had the pleasure of seeing and hearing. Considering her longevity in the business, it surprises me that so many folks out there have never heard of her! I love many of the artists on this list, yet I find that Emmylou is the one who touches my soul with her instictive delivery of a song.
I have no doubt that Emmylou is the greatest country singers. It is simply magnificent. It has an angel voice and beautiful songs, countless. When I hear Emmylou feel a great peace, hang me from the world.
Wonderful, distinctive voice; incredible repertoire; impeccable taste in selecting songs; very talented songwriter with mature, moving lyrics; an exemplary woman of integrity and character.
15
Linda Ronstadt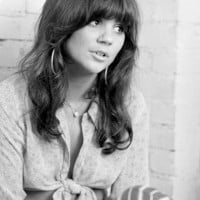 Linda Maria Ronstadt is a retired American popular music singer. She earned 11 Grammy Awards, three American Music Awards, two Academy of Country Music awards, an Emmy Award, an ALMA Award, and numerous United States and internationally certified gold, platinum and multi platinum albums.
Linda's impact on music, particularly on country and rock and roll, is absolutely jaw-dropping, thanks to that incredible four-octave voice she possessed. Her ability to bring long-standing country music classics of the 1950s and early 1960s back from the shadows and make them relevant to her own audiences, and her spotlighting such great songwriters as J.D. Souther, Lowell George, and others, makes her such a great musical treasure.
She should be number one but never will be. She has released albums in rock, country, Spanish music, and old time standards, mainly because she is the only member of the current top ten with the ability to do so, with the possible exception of Patsy. Carrie at number one? Don't make me laugh. She isn't in the same stratosphere as Ronstadt.
Ninth are you kidding?! She should be just behind Dolly Parton. This women could see rock, country and any other genre of music she touched with power and ease. She helped to revitalize interest in traditional American country music. She is number nine, it is incredible! and a shame.
She truly is one of the all-time greats, with outstanding backup bands. I think it's pretty well documented that the Eagles were once her backup band, but other musicians who backed her up included Waddy Wachtel, Russ Kunkel, Craig Doerge, Danny Kortchmar, Leland Sklar, and other great musicians who went on to back up James Taylor, Carole King, Dan Fogelberg, Jackson Browne, Nicolette Larson, and others.
16
Kelsea Ballerini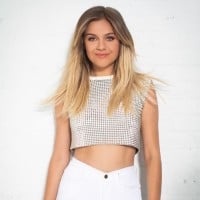 Kelsea Nicole Ballerini is an American country music singer and songwriter. She released her first album The First Time in 2015.
Kelsea is just AMAZING! She has a pretty voice, and her songs from her latest release deliver such a good message to girls. Not to mention she has only one or two (I'm pretty sure it's one) songs that sad a bad word ONE time! She deserves more attention.
Dibs is one of my absolute favorite country songs, along with Fly by Maddie and Tae, Confession by Florida Georgia Line, and Peter Pan, which is also by Kelsea Ballerini!
She has a beautiful voice. And she keeps my courage up to singing country music like here so I really hope she never stops singing
I love Kelsea sooo much. And for all the young girls out there looking for a great role model, here you go.
17
Alison Krauss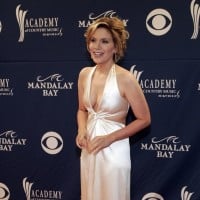 Alison Maria Krauss is an American bluegrass-country singer and musician. She entered the music industry at an early age, winning local contests by the age of 10 and recording for the first time at 14.
Alison Krauss is simply has an amazingly beautiful voice. She is highly respected amongst the music community for her talent -- people should check out the collaboration songs she's done and look at the renowned singers who lined up to sing with her.

My wife hates country, but when she heard Alison sing, she had nothing but good things to say about her -- even if she doesn't care for the bluegrass sound.
Alison Krauss is not at the top of this list because she's not the great beauty that Shania Twain is. She is, however, one of the most unique and beautiful voices of our time, a true musician, and she has the knack of being able to back up anybody seamlessly. She is, I believe, one of the top two or three country music female talents of all time.
I am absolutely mad about Alison Krauss. Her voice is absolutely perfect and sends shivers down my spine. I also find her to be supremely attractive, I know she is not a classic beauty but she has something else. There is something about her that makes you catch your breath and melt.
Allison Krauss is the most underrated singer on this list. Her voice is unique and amazing. She is by far the most moving voice in country music, and maybe even all of music. Just listen to her version of "When you say nothing at all," and you'll see what I mean.
18
Olivia Newton John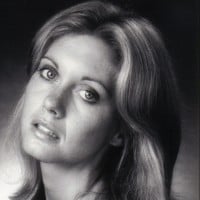 Dame Olivia Newton-John was a British-Australian singer, songwriter and actress. She was a four-time Grammy award winner who had amassed five number-one and ten other Top Ten Billboard Hot 100 singles, and two number-one Billboard 200 solo albums. She died on August 8, 2022 of breast cancer in Santa Ynez, California.
Again, would probably be rated higher if she were purely country. Let Me Be There is country, Physical is not.
Olivia Newton-John please turn my Facebook and I am in Moore house
19
Trisha Yearwood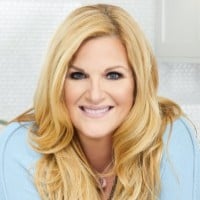 Surpised to find this amazing interpreter down at number 20. Throughout her 20 + year career, she maintained a high level of artisitic integrity. While the collections of songs may vary from album to album, each album is flawless. I do not know any other artist who knows how to select material.
She was as dominant in the 90's as any woman singer around. I am shocked she is behind Patty Loveless or Sara Evans. Honestly I have her 1st...
This is a silly list anyone who actually knows what vocal talent sounds like knows Trisha is one of the all time best!
Trisha Yearwood who is married to the most successful country star in history, Garth Brooks has also proved herself with her rich voice and southern comfort appeal
20
Barbara Mandrell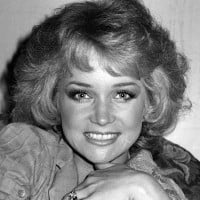 Barbara Mandrell is the epitome of what being the best is! She could do anything she tried, was very versatile... She Definitely has more talent on her worst day than the most of these artist's today, men and women alike... I love and adore this lady so much, she's definitely the tops on my list and will always be my number 1! In my opinion no one else in the past or today can touch the impact and talent that Barbara had on this business! She's definitely the total package when it comes to music or anything else she set her sights on... Too bad she retired over 20 years ago and that the younger generation hasn't really heard her music... I'm truly happy that she is happy with her normal life and spending all of her time with her family! But, In any since of the word, there will never be another Barbara Mandrell, She is the best there ever will be!
Barbara Mandrell was a classy entertainer. I wish that she would go back to performing a couple times a year. This would keep her in the spot light and would keeps fans like myself still cherishing the moment and memories she has given. Barbara Mandrell is the greatest performe in Country Music. She was a beautiful singer, wonderful dancer and played many instruments well. She will be No. 1 to many.
Barbara is without question the best variety entertainer of all time. She was the best female country music musician, the best female country music dancer, entertainer and she was a great singer and has an influence on all the country artists that came after her. She should be #1 on this list.
Barbara carried the baton of country queen from late 70s to mid-80s. She was country when country wasn't and was cool. Love, love her. Wish she would return to performing, as it would help keep her name out there. Miss her!
21
Danielle Bradbery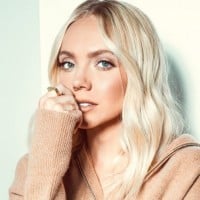 She has a gorgeous voice. Without a doubt, she should be in the top ten. She has a bright, sweet voice that can hit the high notes and the low ones.
Danielle Bradbery does NOT get enough recognition for her beautiful, flawless voice. she is amazing and deserves to be in the top 10.
Her voice is extremely flawless and has a great range for a 16 year old!
One of the best live singers in county music today, no auto-tune here!
22
Patty Loveless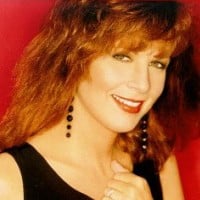 Having just retired I've had opportunity to discover youtube and country music. After hearing Patsy Loveless I'm wondering where I've been all my life. I've Perused female country/bluegrass/rock singers. She stands out. Her voice is full and resonate with just that twinge of twang.
Patty Loveless is the best and most real country music singer ever. Her voice touches emotions in the listener like no other singer. She doesn't need flashy costumes or choreography like today's singers. She is talent and class all the way.
When I hear Patty sing You'll Never Leave Harlan Alive I feel every word. She is so believable and has that pure natural beautiful voice.
Yep! The most beautiful voice on this list. I listened to one good song from each singers on this list and Patty gets my vote.
23
Raelynn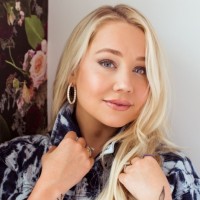 I Love You're music God made girls and for a boy are some of my favorite songs
24
Connie Smith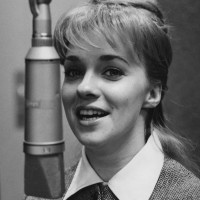 I can't believe Connie Smith is rated this low. Connie's very first song, "Once a Day", became the first debut single by a female country artist to reach number one & it stayed there for 8 weeks. For nearly 50 years the single held the record for the most weeks spent at number one on the Billboard country chart by a female artist.

My mother & Connie are best friends, & Mom says she was on her way to super stardom, but put her kids & family first so not many concerts or records released. Over the last 40 years, I've asked a lot the greatest stars of country music, who is the best female vocalists in country music & over 90% have said, "Connie Smith." Great talent knows great talent, so I think that is reason enough to put her up to #1. And if Taylor Swift has ever made a country record, I have not heard it.
Love connie' voice, no other, what I call a country music, todays country female singer are not country. They ruin the real country music.
If you are going to list Connie Smith as number 49 in Country Music, then you ought to just admit your insanity right now and go home.
She is a real country singer in her voice, style, every thing. No other can stand by her.
25
Crystal Gayle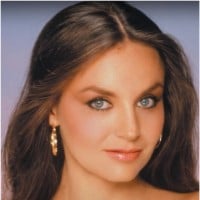 My into to country was made by Crystal Gayle. I still pop in the old cassettes to remind of what singing should be like. Top 10 for sure!
First female country artist to have a certified platinum album. Crossed over into pop genre. First to tour Japan I think?
One of the best singers of her times and I agree... She should be one of the top ten singers.
One of the best vocal ever heard in ears and she deserves at least a slot in the top ten!
PSearch List