Top 10 Bands with the Most Chronologically Confusing Studio Albums
Normally, a band's studio album discography would be fine, but these bands are confusing. Either because they have two albums titled the same thing, or the same album with two titles, or even the same album title but with a completely different track listing.

The Top Ten

1 AC/DC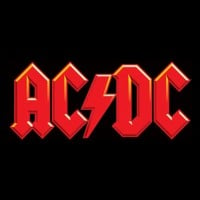 AC/DC are a Australian hard rock band, formed in November 1973 by brothers Malcolm and Angus Young, who continued as members until Malcolm's illness and departure in 2014 . They were fronted by Bon Scott until his untimely death due to alcohol poisoning in 1979, after which they hired Brian Johnson to front the band. Commonly referred to as a hard rock or blues rock band.
One of my favorite bands of all time but their discography is very confusing because most people think High Voltage was their first album; they are right but it isn't the same album they are thinking of. The High Voltage most people know is actually the T.N.T. album with two songs removed and two songs from the original High Voltage added in. That's not the only confusing thing about them, the original version of Dirty Deeds Done Dirt Cheap contained the songs Jailbreak and R.I.P. (Rock in Peace), but they were removed for the international release and instead replaced with Rocker, a song from T.N.T. and a new song titled Love at First Feel, I should also mention tracklisting for both versions of Dirty Deeds are different besides the title track being the first song. On their next album Let There Be Rock it was mostly intact, but the song Crabsody in Blue was removed for international released and instead replaced with Problem Child a song that already appeared on both versions of ...more
2
The Beatles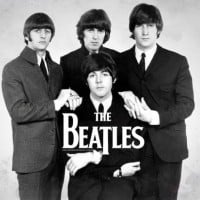 The Beatles were an English pop rock band formed in Liverpool in 1960. The members consisted of John Lennon, Paul McCartney, George Harrison and Ringo Starr. They were soon known as the foremost and most influential act of rock era. Rooted in skiffle, beat, and 1950s rock and roll, the Beatles later experimented with several genres, ranging from pop ballads and Indian music to psychedelia and hard rock, often incorporating classical elements in innovative ways. ...read more.
Yes even the Beatles studio albums are confusing, because not every album by the Beatles was released everywhere, some only in the UK, their album titled "The Beatles Second Album" was the 3rd studio album released in the USA.
3
Quiet Riot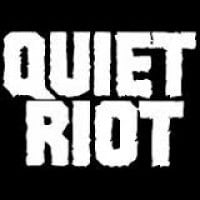 Quiet Riot is an American heavy metal band. The band was founded in 1973, by guitarist Randy Rhoads and bassist Kelly Garni under the name Mach 1. They then changed the name to Little Women, before settling on Quiet Riot in May 1975. The band's name was inspired by a conversation with Rick Parfitt of the British band Status Quo, who expressed desire to name a band "Quite Right," and his thick English accent made it sound like he was saying "Quiet Riot." The band is ranked at No.
They seem normal untill you get to QR III (Quiet Riot III) which is their 5th album, but most people didn't know the first 2 Quiet Riot albums existed because they were only released in Japan, then you get to QR (Quiet Riot) now they have 2 self titled albums, then there is Quiet Riot 10 which is their 12th album.
4
Chicago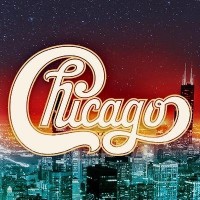 Chicago is an American rock band formed in 1967 in Chicago, Illinois, calling themselves the Chicago Transit Authority in 1968 before shortening the name in 1969. The self-described "rock and roll band with horns" began writing politically charged rock music, and later moved to a softer sound, generating several hit ballads.
They have many albums titled Chicago [Insert number here] but if you only go by studio albums, you will realize some numbers are skipped it's because these numbers appeared on compilation albums.
5
Weezer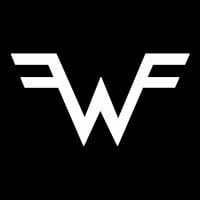 Weezer is an American alternative rock/power pop band formed in Los Angeles in 1992, currently consisting of Rivers Cuomo (lead vocals, lead and rhythm guitar), Patrick Wilson, Brian Bell, and Scott Shriner.
They have 4 self titled albums, some people just use the color of the album cover and just call it by that (Ex. The Red Album)
6
Stone Temple Pilots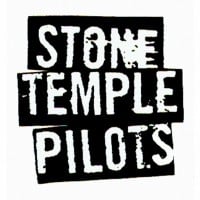 Stone Temple Pilots is an alternative rock band formed in San Diego, CA in 1989.

The band currently consists of brothers Dean and Robert DeLeo (guitarist and bassist, respectively), and Eric Kretz (drummer). Their main vocalist from their formation up to 2013 was Scott Weiland. He was fired in 2013 and for a short time was replaced by Linkin Park vocalist Chester Bennington, who left to focus on Linkin Park in 2015. Scott Weiland was found dead on his tour bus in Minnesota before his band The Wildabouts was set to play.

The bands original sound was characterized as grunge, and further releases showed a turn towards psychedelic rock and classic rock. ...read more.
In 2010 they released a self titled album, in 2018 they are making a new album and what is it called?
The same thing as the 2010 album.
7
Killswitch Engage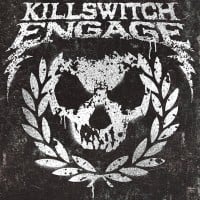 Killswitch Engage is an American metalcore band from Westfield, Massachusetts, formed in 1999 after the disbanding of Overcast and Aftershock.
In 2000 they released a self titled album, in 2009 they did the same thing. They released 2 self titled albums in one decade.
8
Van Halen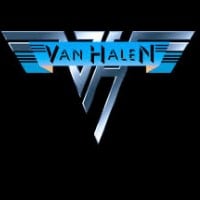 Van Halen was an American hard rock band formed in Pasadena, California, in 1972. From 1974 until 1985, the band consisted of guitarist Eddie Van Halen, vocalist David Lee Roth, drummer Alex Van Halen, and bassist Michael Anthony.
Van Halen is mostly normal untill you get to Van Halen III which is not their 3rd album, it's their 11th.
9
Def Leppard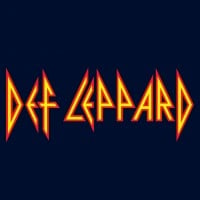 Def Leppard are an English hard rock band formed in 1977 in Sheffield as part of the new wave of British heavy metal movement.
10
Killing Joke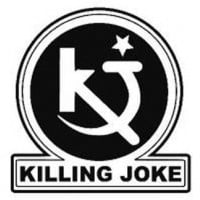 Killing Joke are an English rock band formed in October 1978 in Notting Hill, London, England. The original line-up included Jaz Coleman, Paul Ferguson, Geordie Walker and Youth.
And those 2 self titled albums happen to be some of the bands best work
The Contenders
11
Fleetwood Mac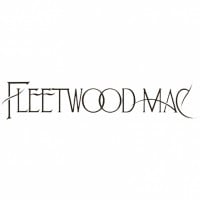 Fleetwood Mac are a British-American rock band formed in July 1967, in London. The band have sold more than 100 million records worldwide, making them one of the best-selling bands of all time.
12
Faust
The most confusing discography ever. Several albums were released long after being recorded, there are compilations of theirs made of only unheard of material, all members are credited simply as "performer" on each album, and worst of all two lineups that record separately but under the 'Faust' name. I will never understand them or their history.
13
Judas Priest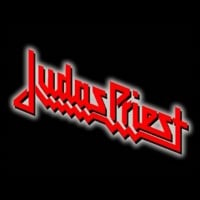 Judas Priest are a British heavy metal band that formed in Birmingham, England, in 1969. They are often referred to as one of the greatest metal bands of all time, and are even commonly called "The Metal Gods", after one of the songs on their 1980 album "British Steel".

They are known for several of their hit songs, which include "Painkiller", "Breaking The Law", You've Got Another Thing Coming", and "Turbo Lover".
Their original lineup consisted of Al Atkins (vocals), K.K. Downing (lead/rhythm guitar), Ian Hill (bass), and John Ellis (drums). Atkins never recorded on any Judas Priest releases, but contributed to several songs. ...read more.
The question is do you count Killing Machine and Hell Bent for Leather as one album (I do) or separate albums? They are basically the same album with the same album cover but with two names because one had to be changed to avoid controversy, they also both have different track listings.
14
Cheap Trick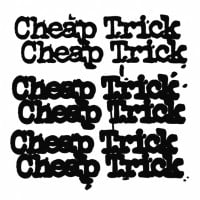 Cheap Trick is an American rock band from Rockford, Illinois, formed in 1973. As of 2010, the band currently consists of Robin Zander, Rick Nielsen, Tom Petersson and Daxx Nielsen.
15
Sodom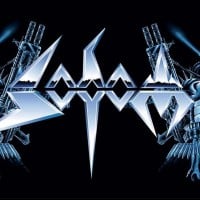 Sodom is a German thrash metal band from Gelsenkirchen, formed in 1981. They have gone through many line-up changes, leaving bassist vocalist Tom Angelripper as the only constant member.
Their are actually two different versions of Obssesed by Cruelty but other than that they are normal
16
Vader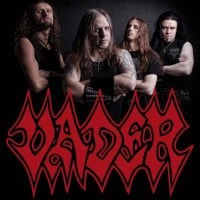 Vader is a Polish death metal band from Olsztyn. Formed in 1983, the group was founded by then-bassist Piotr "Peter" Wiwczarek and guitarist Zbigniew "Vika" Wróblewski. Starting as a heavy metal group, Vader eventually went to thrash, speed, and then in the late 1980s became a death metal band. The band's name was inspired by Darth Vader from the Star Wars film series.
In 2017 they re;leased a album called Dark Age, but the album is a rerecord of their first album.
17 Trouble
BAdd New Item