Top 10 Best Acoustic Guitarists
The Top Ten
1
José Feliciano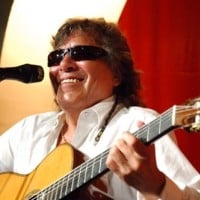 José Montserrate Feliciano García (born September 10, 1945), better known simply as José Feliciano, is a Puerto Rican virtuoso guitarist, singer, and composer.
Jose Feliciano was the first to add Nylon string guitar with a personal and incredible blending of classical and flamenco fingerstyle on pop rock music!
His importance in acoustic guitar and music world was not less than hendrix on electric hard rock- Was an influence for all- Tommy Emmanuel says Jose Feliciano was one of his idols. And Tommy is NOT better than Jose because Jose Can play all.. from classical, to blues, Jazz, flamenco, rock and hard rock!
Jose is the most versatile guitarist ever! There is nothing he cannot play! He moves me like no other! He can make one guitar sound like an orchestra! Self taught, passionate and always entertaining. His voice also is wonderful..if you only knew Jose for Doors cover Light My Fire, then think again!
No one artist had natuaral talent of Jose in so many fields.
From classical to electric rock, from flamenco to Blues, Jazz and Folk pop.
Fingerstyle or plectro. The first to use classical nylon string guitar in pop - rock music, with a personal mixture of fingerstyle technic blending flamenco with classical. Incredible fast!
2
Tommy Emmanuel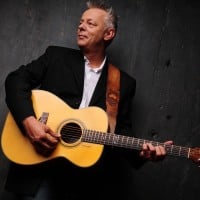 William Thomas "Tommy" Emmanuel is an Australian guitarist, songwriter, and singer, best known for his complex fingerstyle technique, energetic performances, and the use of percussive effects on the guitar.
Met Tommy in Victoria because at one of his concerts. He is a virtuoso with technique unlike any other. Live is the only way to fully appreciate his showmanship, energy, passion and musical magic. His live sound is simply unbelievable and intoxicating. The best part is his kind hearted beautiful soul that permeates his performance and presence. In my view the best player in the world and an even better person. Gotta love the man! He represents the very best in humanity
Tommy's early work was both electric, (mainly using a Telecaster), and acoustic. While I completely agree that Tommy is by far the most advanced acoustic guitarist of all time I do wish he'd pick up his Telecaster from time to time. On an electric he sounds like a blend of Robben Ford, Brad Paisley and, (during his higher gain solos), Jimmy Page. If anyone was ever truly bonded to the guitar Tommy Emmanuel is the man.
3
Eric Clapton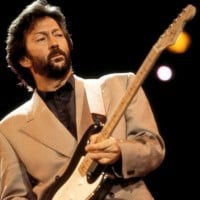 Eric Patrick Clapton is an English rock and blues guitarist, singer and songwriter. He is the only three-time inductee to the Rock and Roll Hall of Fame, once as a solo artist and separately as a member of the Yardbirds and Cream. He has also been a member of Derek and the Dominos.
Ok I know he is known for his electric stuff but everyone knows his "Unplugged" album. Listen and watch. He is also one of the best acoustic guitarists of all time. Any guitar list without him is bogus. Come on folks at least top ten. There are Grammys for a reason!
His Unplugged album proves exactly why he is the most versatile guitarist to ever exist. From a Gibson to a Fender to Martin Acoustic Guitars playing Blues, Rock, Reggae and countless other genres on them, Clapton is a God at them all!
Well he's a better elec guitar player than acoustic, but doesn't mean that he's not talented at acoustic.
4
Stephen Stills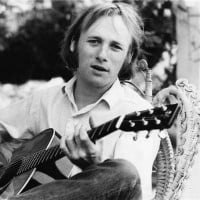 Stephen Arthur Stills is an American singer, songwriter, and multi-instrumentalist best known for his work with Buffalo Springfield and Crosby, Stills, Nash & Young.
5
James Taylor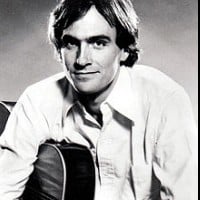 James Vernon Taylor is an American singer-songwriter and guitarist. A five-time Grammy Award winner, he was inducted into the Rock and Roll Hall of Fame in 2000. He is one of the best-selling artists of all time, and he has sold more than 100 million records worldwide.
Probably one of the most influential acoustic artists of all time.
Crisp and clean
6
Roger McGuinn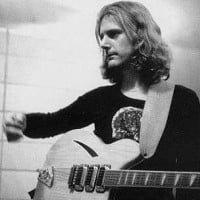 James Roger McGuinn known professionally as Roger McGuinn and previously as Jim McGuinn, is an American musician.
7
Phil Keaggy
I have had the joy of working as his sound engineer for a short tour many-many years ago. He is not only the most innovative and improvisational acoustic guitarist I have ever worked with (and I do have a few to my credit), He is also the nicest man you would ever want to meet. I had played guitar at the time for about 10 years. He asked me one time, "Do you play guitar? " After watching him play every night what could I say? "No, Phil, not at all! "
Phil now has 75 albums actually. My brother has every one. Two other fantastic guitarists are classical master Christopher Parkening and (of course) John Petrucci of Dream Theater. Vastly different but both world class musicians. Phil Keaggy, in my opinion, could keep up with...not better than, not even as good as...but could keep up with BOTH Parkening and Petrucci. That's how good and versatile he is.
The master of all genres of music. With over 50 albums under his belt (most original, few covers) and only 9 fingers, he is the king of the fret board. Not to mention a very humble man. No ego there. Would like to see Phil and Sungha Jung do a concert tour together, Would like to see Sungha Jung do some Phil covers.
8
Gordon Lightfoot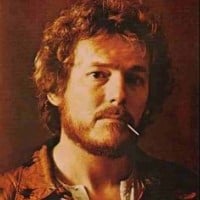 Gordon Meredith Lightfoot Jr. was a Canadian singer-songwriter who achieved international success in folk, folk-rock, and country music. He is credited with helping to define the folk-pop sound of the 1960s and 1970s.
9
Dave Mason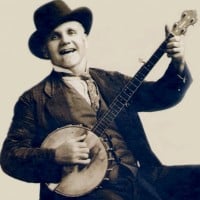 He is the acoustic counterpoint to Hendrix's lead on to original recording of "All Along the Watchtower"; simply brilliant.
Mason has said in interviews that Hendrix was incredibly demanding of perfection during the recording sessions.
10
Paco de Lucia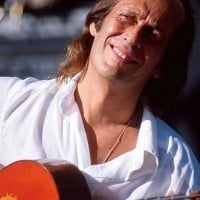 Francisco Gustavo Sánchez Gomez, known as Paco de Lucía, was a Spanish virtuoso flamenco guitarist, composer and producer.
One of the greatest I have seen,
Don't forget about Al de Meola.
No one is as good as Paco! This guy is a pioneer.
Amazing and so cool. When are you coming to Canada?
The Contenders
11
Leo Kottke
Shows how many of these top ten lists are strictly popularity contests. He should be much higher on the list. A truly unique artist.
None better. Should be number one.
12
Michael Hedges
Michael was the best tap, rhythmic guitarist as well as melodic combining classical techniques. He shall forever be the best Acoustic guitarist in my opinion and the most influential guitarists of our time as well as a great musician/singer.
Absolutely one of my favorite guitarists, he explored a variety of techniques which have become common place. It's hard to hear how unique he was given the rapid spread of his techniques, and a number of people on this list use those techniques with extra pizzazz (! ). Few catch his emotional depth.
Had the pleasure of seeing him live 3 times. The most gifted, influential, inspiring artist I have ever seen. His music, passion, energy, and love for life will truly be missed.
13
Paul Simon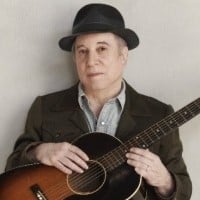 Paul Frederic Simon is an American musician, singer-songwriter and actor. Simon's fame, influence, and commercial success began as part of the duo Simon & Garfunkel, formed in 1964 with musical partner Art Garfunkel.
Number one in everything having to do with music. Genius!
14
Mark Knopfler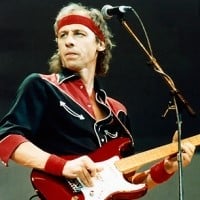 Mark Freuder Knopfler is a British singer, songwriter, guitarist, record producer and film score composer. He is best known for being the frontman of the British band Dire Straits.
Although more known as an electric guitar player, check out "Mark Knopfler showing his magic on acoustic guitar" on YouTube. Probably the most epic ragpicking I've seen.
15
Sungha Jung
No words can describe his talents and technique. The complexities are mind blowing! When musicians hear Jung's rendition of their own songs they are even awe stuck at his style and approach. And the kid is young! Imagine the possibilities!
I think Sungha jung should be on top 10 cause his guitar sings the lyrics of every song he wants to cover... Listen to his videos so that you'll know what am talking about
Sungha is still so young that's why he should be in the top ten. He's gonna be better than all those guitarists when he grow up.
16
Richie Sambora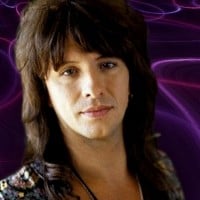 Richard Stephen "Richie" Sambora is an American rock guitarist, producer, singer and songwriter who was the lead guitarist of the rock band Bon Jovi for 30 years. He is known for his work with Bon Jovi from 1983 to 2013. He is a very praised guitarist who played solos for songs like Dry County, Stranger In This town And Wanted Dead Or Alive. He has 3 solo albums - Stranger In This town (1991) Undiscovered Soul (1998) & Aftermath Of The Lowdown (2012).
Wanted Dead or Alive has one of the greatest acoustic guitar riffs of all time.
17
Ed Sheeran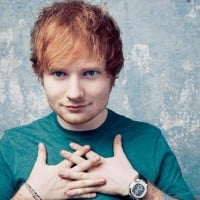 Edward Christopher "Ed" Sheeran is an English singer-songwriter and musician. He sang songs such as The A team and Shape of You. He was born in Hebden Bridge in Yorkshire and raised in Framlingham, Suffolk.
What.. Clapton, Page, Slash, Cantrell? Hell, even SRV recorded on an acoustic. PisS on this pop rap playing fool.
Invented the best sounding technique ever.
Are you kidding me? Best ever
18
Chet Atkins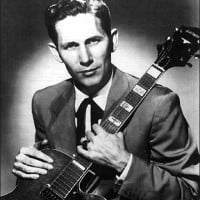 Chester Burton "Chet" Atkins (June 20, 1924 – June 30, 2001), known as "Mr. Guitar" and "The Country Gentleman", was an American musician, occasional vocalist, songwriter, and record producer, who along with Owen Bradley and Bob Ferguson, among others, created the country music style that came to be known as the Nashville sound, which expanded country music's appeal to adult pop music fans. He was... read more
Chet A..was great at everything Americana. He was Mr Guitar. I never heard him play something that I did not like When he played everyone sounded better and I did not particularly like country music but I loved Chet Atkins music., that is how good I thought he was. Leo K was a freak of nature I put my ax down when he played. Tommy E. is just inspirational, creative and share his knowledge. Robert Johnson is the Blues man with few peers and Andres Sergovia is the classical giant, even those he was a snob he was great. Django was Sammy Davis Jr, of Guitar Mr Cool of Jazz. I can listen to them all night . And I have listened to Chet and Leo all night in the days of cassettes John Williams Earl Klugh, Julian Bream very good players but not the probowlers. Dylan is Clearly the best writer of everyone in Acoustic guitar, only Paul Simon could write as well But his singing and guitar playing gives me hope., like it did Jimi Hendrix. Last but not least there were two John Fahey a favorite of mine and the unforgettable Doc Watson. The white man;s Ray Charles genius player.
19
John Martyn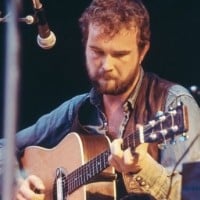 John Martyn, OBE, born as Iain David McGeachy, was a British singer-songwriter and guitarist. Over a 40-year career, he released 21 studio albums, working with artists such as Eric Clapton, David Gilmour and Phil Collins.
John Martyn was a criminally underrated artist, his guitar playing was effortless, innovative and so far ahead of its time. Eric Clapton once quoted that "John Martyn was so far ahead of everyone at the time it was almost inconceivable" His use of an echoplex on live sets needs to be heard to believe, it sounds like you're listening to two guitars at once, incredible.
Number One is his due!
Rip a legend, inspired and wrote and sang solid air has never been bettered
20
Andrés Segovia
Make no mistake.. Segovia is the Master! You watch him on video teaching his class to young masters that any anytime could convince you they were the best in the world.. then he takes their guitar and breaks their perfect reality with the truth that he has another level of perfection they still need to practice to learn to beeven remotely close to his level. Classical musics purest master in our Century hands down. Those who were his students have something different about them because of their unrivaled Teacher
Single handedly kept classical guitar alive and trained an entire generation. He won't win popularity contests since he didn't play pop, but he preserved the music, techniques, and passion behind classical guitar. You may not say he is the absolute best based on your preferences, but you can't place anyone above him. Buy the CDs of his lessons, and listen to them daily.
21
Estas Tonne
I'm very sad to see him at 42 :/ He is maybe the most talented guitarist on my opinion. He made the song of the golden dragon what is absolutely beautiful and his playing technique is enjoyable to watch. Everyone should listen the song of the golden dragon.
If you want to see Jesus play as well as Segovia... look no further than Estas Tonne. He can take a 3 chord classical progression and play around on it for an hour and never repeat himself and never look down at his hands. He just goes on a journey to somewhere we've never been and enchants anyone listening with skill that is almost lost into history but still remains with a few select virtuosos like him and Tommy Emmanuel.
Estas is the best acoustic guitarist of all the times! Just listen to his Internal Flight. Absolutely amazing! Masterpiece of acoustic guitar songs!
22
Robert Johnson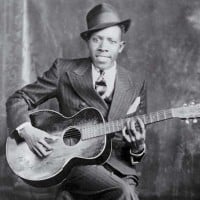 Robert Leroy Johnson was an American blues singer-songwriter and musician. His landmark recordings in 1936 and 1937 display a combination of singing, guitar skills, and songwriting talent that has influenced later generations of musicians. ...read more.
With out him blues wouldn't exist which means that rock would not exist which means metal and grudge and hair metal and rap all would not exist.
The most innovative guitarist of all time. Created a genre that was the foundation of following genres.
23
George Lincoln D'Costa
Oh this guy is here. Can't believe my eyes. There were many reasons why I chose to play guitar. And some of the songs that inspired me was "Poth Chola" Just listen the acoustic guitar intro of this song. Mind blowing.
24
Richie Havens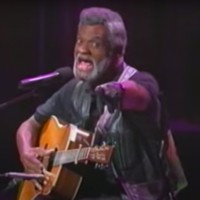 Never got past simple bar chords. Does not belong in this or any other guitar lists.
25
John Mayer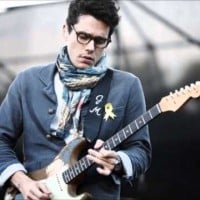 John Clayton Mayer is an American singer-songwriter, guitarist, and record producer. Born in Bridgeport, Connecticut, Mayer attended Berklee College of Music in Boston, but disenrolled and moved to Atlanta in 1997 with Clay Cook. Together, they formed a short-lived two-man band called Lo-Fi Masters.
His talents are mostly overshadowed by his genre of songs being romantic, bluesy, yet kid-like wonder. His early works were very rhythmic with a hybrid of finger picking/plucking style infused with strumming. Eric Clapton was even inspired by it! All very original and difficult yet fun to play if you can. His later works would suffer a bit from his original fans because he chose to chase the more soloist complexities that are mostly afforded to the "real electric guitarist", well, at least one would think. What we can all agree with is John is an amazingly talented guitarist regardless! For those who doubt his real depth I suggest you listen to John's own version of 'Wind Cries Mary' and be lost in his own world filled with wonder and ambrosia.
It would be easy to dislike John Mayer as arrogant as he has been in his career at times.. if he wasn't so damn good with his guitar and his voice and his songwriting. He makes the veterans of different styles especially the blues look silly when they play next to him on stage. He can do anything on his strat. He's has alien level talent no joke!
PSearch List