Top Ten Ugliest Rappers Ever
The Top Ten
1
6ix9ine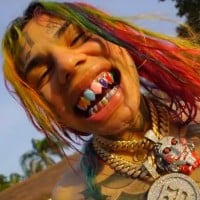 Daniel Hernandez, known by his stage name 6ix9ine, also known as Tekashi69 or simply Tekashi, is an American rapper.
The rainbow hair, tattoos and rainbow teeth... Even ODB looks way better. I think he might regret all this by the time he turns 30, I don't know.
Usually the more face tats the rapper has, the worse their music is. You can already tell that he's one of the worst rappers of all time just by looking at him.
Why isn't this number 1? I'm not kidding when I say I literally wanted to throw up after looking at this hideous image.
EW! Why isn't he #1 on this list! he has 69 tattooed all over his body. Like stop it dude. I'm not kidding, I saw his tattoos and almost barfed. He screams too much.
2
Lil Wayne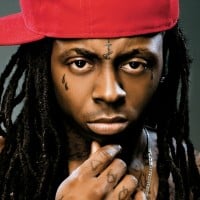 Dwayne Michael Carter, Jr. is an American rapper from New Orleans, Louisiana. He was discovered by Brian "Baby" "Birdman" Williams at a very young age, and was signed to Cash Money Records, where he would be one quarter of the rap group Hot Boys. In the years to follow, he would go on to find his own label, Young Money, where he would sign popular artists such as Drake, Nicki Minaj and Tyga, and he would go on to be one of the most popular rappers of all time. ...read more.
He is the ugliest man on earth. I don't see how those women sleep with that critter... I guess only for money.. L wouldn't sleep with him if he was the richest man in the world.
Lil Azhukan in Tamil meaning Little Dirty fellow. And to think he had the guts to say on 1 of his tracks quote, unquote "I'm fresh, I'm clean" he ain't fresh or clean... no chance in hell
The only thing worse than his voice, attitude, mouth, rat eyes and scrawny body combined.. That mop on his head that looks like it's never been washed
Lil Wayne is super ugly and gay. His voice is annoying, raps about unimportant stuff, acts like a douce and did a duet with NICKI Minaj
3
Lil Pump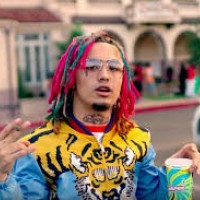 Gazzy Garcia (known professionally as Lil Pump, born August 17th, 2000) is an American rapper, producer and songwriter. Gazzy began his career in 2016 with a collaboration freestyle with Smokepurpp, which was eventually posted in Soundcloud to popular success. He broke out to mainstream the following year with an eponymous debut album and the hit single "Gucci Gang", which peaked at 3rd in the Billboard Hot 100 .
This guys is lucky to be famous rapper. His songs are horrible and he looks likes someone barf on his hair. This guys would have hard time finding a job with that look
That face when you realize this 2 Hour Class is just tryouts.
Why is he not higher? At least Eminem doesn't buy his hair.
He looks like his face got run over by a train.
4
Nicki Minaj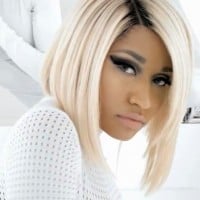 Onika Tanya Maraj, known professionally as Nicki Minaj (born December 8, 1982) is a Trinidadian/American rapper / pop music artist. Minaj is most known for her songs such as "Anaconda", "Super Bass", "Starships" and her feature on "Bang Bang". Despite her controversial songs, Brent Staples from "The New York Times" claimed her to be 'the most influential female rapper of all time', presumably distinctive for her fast flow and her use of alter egos with Cockney accent. She has endorsed Adidas, MAC Cosmetics and Pepsi. Minaj has received ten Grammy-nominations throughout her career, and has won multiple awards including the Billboard's Women in Music 2011 Rising Star award.
Facial features are too big and that body is way too thick not to forget about that manly voice when she raps. All around not good looking and too much testosterone for a Female.
Me and my little sister both cried the first time we saw her in the Stupid Hoe music video.
She's ugly enough to be the next Lady Gaga, but as the black Lady Gaga!
She makes Marilyn Manson more appealing to look at.
5
Gucci Mane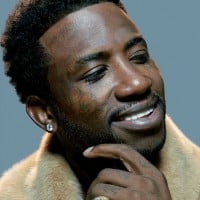 Radric Delantic Davis, known professionally as Gucci Mane, is an American rapper who has released 12 studio albums and over 70 mixtapes. In 2007, he founded his own label, 1017 Records. He helped to pioneer the hip hop subgenre of trap music alongside fellow Atlanta-based rappers T.I. and Young Jeezy.
He used to be hideous, but he's actually quite handsome now that he lost weight and got out of prison.
He's ugly as crap. And what the hell was Marilyn Manson doing rapping with him?
Is that an ice cream cone inscribed on his face? I mean why?
He looks like he did 100 kilograms of crack and then tattooed his whole face with an ice cream
6
Cardi B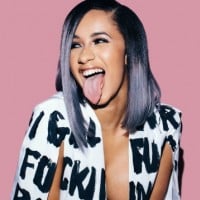 Belcalis Marlenis Almánzar (born October 11, 1992), known professionally as Cardi B, is an American rapper. Born and raised in New York City, she became an Internet celebrity by achieving popularity on Vine and Instagram. From 2015 to 2017, she appeared as a regular cast member on the VH1 reality television series Love & Hip Hop: New York, which depicted her pursuit of her music aspirations. She released two mixtapes—Gangsta Bitch Music, Vol. 1 (2016) and Vol. 2 (2017), before signing with Atlantic Records in February 2017. ...read more.
There are many things that are ugly about cardi b, not just her looks, but also her voice and personality. She needed to get fake boobs and butt because she knew that naturally she wasn't anything any man would want. She acts like a dude and is not very feminine at all.
Not only she looks ugly in real life but her personality is what makes this disgrace of a rapper abhorrent and disgusting.
Y'all are calling Nicki a thot and Cardi is the one who was a stripper and enjoyed the job. Just saying.
No amount of makeup will ever make her look attractive.
7
Kanye West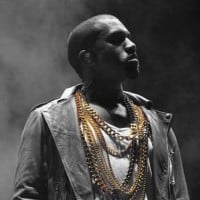 Ye (born Kanye Omari West; June 8, 1977) is an American rapper, songwriter, record producer and fashion designer. He is regarded as one of the most influential, as well as controversial, artists of the 21st century. ...read more.
His face look's like he stuffed a bunch of a corn's for the winter.
When you look at him all you see is one large ego being run by a whole lot of crazy.
8
Chief Keef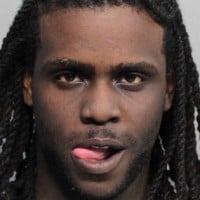 Keith Farelle Cozart, better known by his stage name Chief Keef, is an American rapper and record producer from Chicago, Illinois.
He's just ugly. If you are told you look like Chief Keef take it as an insult. Also his raps are stupid.
He not ugly in this picture when he was thin, now he fat with dirty hair sort yourself out sosa!
He's hideous. I guess beauty truly is in the eye of the beholder.
Why is he sticking his tongue in that picture?
9
Kodak Black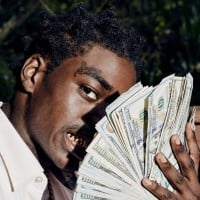 Bill K. Kapri is an American rapper better known by his stage name Kodak Black. He is noted for his singles "Roll in Peace", "Tunnel Vision", and "No Flockin", as well as his numerous legal issues.
Kodak is so ugly that he made a blind kid cry.
His face looks like it got run over by a train.
His hair though lmfao
10
Post Malone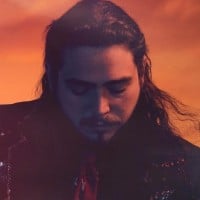 Austin Richard Post (born July 4, 1995), known professionally as Post Malone, is an American singer, rapper, songwriter, record producer, and guitarist.
If you ever seen a picture of him with gold teeth, you definitely don't want to look at it.
Come on people you all know he needs to be higher up on this list.
He would've been okay looking if he hadn't gotten those nasty looking face tattoos. Man completely ruined his appearance. Oh well...it's his money and he can do whatever he wants with it.
Dude looks like a homeless neckbeard who got kicked out of the gamer house and who's prolly a hacker. But nope, he just ugly
The Contenders
11
Jay-Z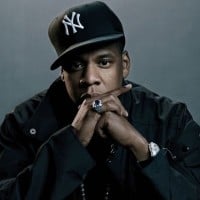 Shawn Corey Carter, known by his stage name JAY-Z, is an American rapper, record producer, entrepreneur and investor born on December 4, 1969 in Brooklyn, New York. He is best known for his albums Reasonable Doubt, The Blueprint, and The Black Album. He is considered to be one of the best rappers of all time.
He is by far the ugliest! Too bad his kids look just like him. Thank God for plastic surgeons, but I do not think even they can help Blue Ivy.
How the hell did he get with beyonce?
This old saggy face man just not cute. But some of his music is good
His lips are in a way too big..
12
Trinidad James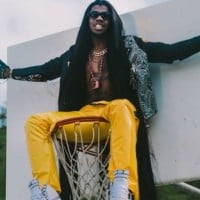 Nicholas Williams, better known by his stage name Trinidad James, is an American rapper based out of Atlanta, Georgia.
His fashion sense is not flattering and isn't doing him any favours. He also seems to lack hygiene (evidenced by his long fingernails). To be honest, he wouldn't look that bad if he cleaned up.
19? This man needs to be number 1. Have you took a look at this dude's mouth? He NEEDS braces. He also needs to be number 1 on this list, and then Lil' Wayne second.
Dumbass debut single launched him face first right onto a wall. He should be promoted to spot 1, and spot 2 is a reservation for him.
He really needs braces. This guys teeth ruins everything on his face.
13
Ol Dirty Bastard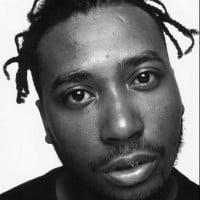 What is 50 Cent doing on this list and Nicki Minaj and Kanye!
What this man is ugly not because he got tattos like Lil Wayne or Soulja Boy he just has messed up teeth and hair...
He looks like a dog. But I still love him.
The name says it all.
14
Rick Ross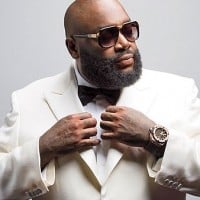 William Leonard Roberts II, better known by his stage name Rick Ross, is an American rapper and entrepreneur.
This man is very ugly.. They have all these lightship women in they videos.. If they weren't rich these women would talk about them like dogs.. Like Wayne is so ugly also.. They need to use them millions and buy a new face... Because they are horrible
This guy is so butt-ugly that does not belong on stage or on camera, he should be hidden away from anywhere other people could possibly see him. Even his CD covers are made so that you can't see what he looks like, or you would never buy them.
Yes he's ugly but not too ugly to get a spot as the opening act for deadmau5 on their upcoming world tour with luck he will only get a few minutes each night.
He should be #2 after Lil Wayne.
What a fat ugly ape!
How does girls sleep
With these ugly animals
15
Colt Ford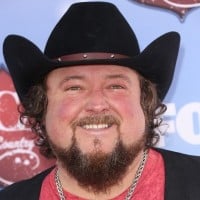 Not only butt ugly, but probably the worst rapper on this list. He makes 6IX9INE seem like Nas.
Looks like Post Malone if he became a country singer.
This makes me laughing to death!
Never heard of her
16
Tyga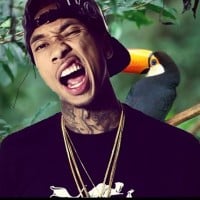 Micheal Ray Stevenson, known by his stage name Tyga, is an American hip hop recording artist. In 2011, Tyga signed a recording contract with Young Money Entertainment, Cash Money Records and Republic Records.
One of the ugliest guys on the list... he should die like 2pac plus he can't even rap!
@Vote cast - Unlike this guy, 2Pac did better at rapping in comparison.
He's ugly, and a pedophile!
He's not that ugly
17
Bhad Bhabie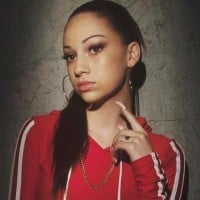 Danielle Bregoli, known professionally as Bhad Bhabie, is an American rapper and internet celebrity. She gained fame in 2017 and is known for her songs like "Gucci Flip Flops" and "Geeked Up"
She is definitely not ugly. She looks better than 80% of the girls in my high school, but y'all will sit here talking about how handsome Eminem is. How gay can you be?
She is far from ugly. I can't believe people on here can't even distinguish their hate from the person's looks.
She's quite pretty on the outside. Her personality is a completely different story though.
Spoiled pathetic. Brat I can believe she got famous she looks like a dead cat with a wig on
18
Chris Brown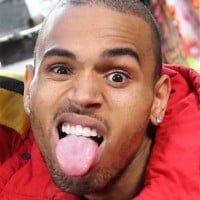 Christopher Maurice "Chris" Brown (born May 5, 1989) is an American singer, songwriter, dancer and actor. Born in Tappahannock, Virginia, he was involved in his church choir and several local talent shows from a young age. He is most well known for his physical assault towards the singer Rihanna in 2009. He is also known for many hit singles, such as "Kiss Kiss", "Run It!", "Forever", "Deuces", "Look At Me Now", "Loyal", "Ayo", and "Back to Sleep".
He may be a decent looking dude on the outside but what he did to Rihanna makes him look ugly on the inside.
19
Kid Rock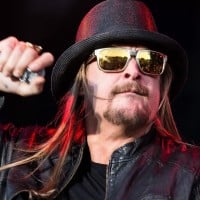 Robert James Ritchie Sr., known professionally as Kid Rock, is an American singer-songwriter, rapper, musician, record producer, activist, minister and actor.
I was just casually scrolling through the list and none seemed that funny to me. Then I scrolled on this. My god.
He looks like the toothless crack head that keeps asking you for money at your local gas station.
He looks like a skinny homeless crackhead who pretended to be a rock singer.
He looks some dude just found out he had a daughter.
20
Silento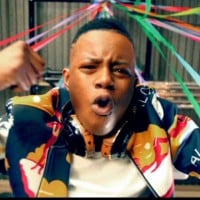 Richard Lamar Hawk, better known by his stage name Silentó, is an American rapper, singer, songwriter, record producer and actor. He is best known for his debut single "Watch Me", which reached number three on the Billboard Hot 100.
This kid's not ugly. They just voted him because they hate that song.
I don't nesecarilly think silento is ugly but people don't like his music.
This dude is ugly and his music sucks!
This boy bruh. He made that one song and did a summersault off the cliff into some water like tf
21
Redfoo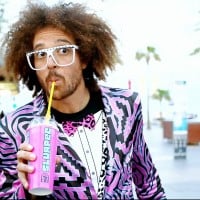 Stefan Kendal Gordy, better known by his stage name Redfoo, is an American rapper, dancer, record producer, DJ and singer best known as part of the musical duo LMFAO.
22
CupcakKe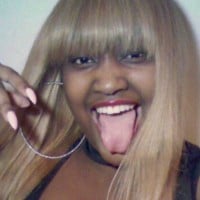 Elizabeth Eden Harris, better known by her stage name, cupcakKe, is a rapper, singer, and songwriter. She was born on May 31, 1997 in Chicago, United States. Although she is best known for her sexually explicit lyrics, cupcakKe was raised in a church and is still a devout Christian.
Ion know she just ugly. And her songs are so gross. She thinks she doing something with those nasty lyrics.
She and her songs are just ugly.
She fine I would smash her and Nikki and cardi they all are fine
23
Young Thug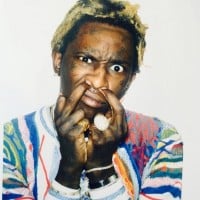 Jeffrey Lamar Williams, better known by his stage name Young Thug, is an American rapper from Atlanta, Georgia. He became known for his commercial debut single 'Stoner', as well as other songs such as 'Check', 'Digits', and 'Best Friend' He's also known for making albums/mixtapes such as Barter 6, Slime Season 3, I'm Up, Jeffery, Beautiful Thugger Girls and So Much Fun.
Plot twist: His boogers are so big he has to put his fingers up there from stoping the from falling all the time.
How the hell did he manage to pick his nose?
Young thug ugly
24
Waka Flocka Flame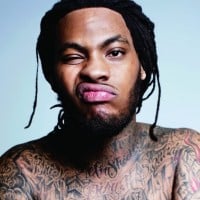 Juaquin James Malphurs, better known by his stage name Waka Flocka Flame or simply Waka Flocka, is an American rapper from Atlanta, Georgia.
That was racist as hell who ever commented above me.
25
Busta Rhymes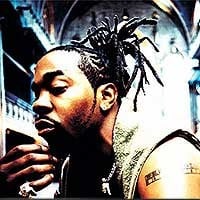 Trevor George Smith, Jr., better known by his stage name Busta Rhymes, is an American hip hop recording artist, actor, record producer and record executive.
PSearch List