Top 10 Best Australian Guitarists
From AC/DC's iconic riffs to the intricate fingerpicking of Tommy Emmanuel, Australia has produced some of the greatest guitarists in music history. These virtuosos have not only conquered stages across the globe but also inspired generations of guitar players to follow in their footsteps. But who are the best of the best?

From the pioneers of rock 'n' roll to the modern shredders, these guitarists have left their mark on music and continue to influence and inspire guitar players of all levels. So, whether you're a seasoned pro or just starting to strum, come join us as we celebrate the best of Australia's guitar heroes.

The Top Ten

1 Angus Young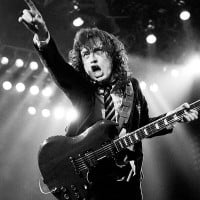 Angus McKinnon Young is an Australian guitarist of Scottish origin, best known as the co-founder, lead guitarist, songwriter and sole constant member of the Australian hard rock band AC/DC. When performing live he does his own version of Chuck Berry's "duck walk" and has also spun on his side while still playing songs accurately.
The Scotisch-Australian guitar legend. He should be and stay the number one.
Everybody else sucks, compared to Angus...
Angus is the best
Angus Young is probably the most famous guitarist on this list
2
Tommy Emmanuel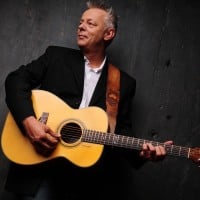 William Thomas "Tommy" Emmanuel is an Australian guitarist, songwriter, and singer, best known for his complex fingerstyle technique, energetic performances, and the use of percussive effects on the guitar.
I listen to all kinds of guitar from classical through to screaming, raging metal guitar & also violin... and dobro. One guitarist constantly leaves me gob-smacked. Emmanuel. Such extraordinary skills! ! The comment is correct. It's not a matter of opinion. Emmanuel is a national treasure who continues to display skills well past the peak performing ages of other guitarists. I have been privileged to live in his lifetime. He is a reason for being alive. Thank you, Tommy.
If Tommy isn't the one and only... He loves all styles of music, humble and modest person. He would be embarrassed that people even hold him in such high regard. Aside from that watch him on you tube especially the interview with Rick Beato. Molten Lava playin!
This is not a matter of opinion. For skill and guitar mastery, composition and technique, not to mention just serious ability, Tommy Emmanuel is chosen as the very best in the world every time.

Of course, if one loves to see someone sweat and play music more with his hair than his hands, then Young is your guy.
I have had the opportunity to see and hear Tommy Emmanuel play solo and with orchestral backup on several different occasions and I thoroughly enjoyed it each and every time. If he was in the area today I would drop everything and go see him. Truely a wonderful musician and guitarist.
3
Chris Cheney
His song closing in is one of the most advanced aussie guitar masterpieces I have ever heard.
This guy would dump on Angus Youngs chest!
Awesome live best ever
By far the best
4
Ian Moss
Ian Moss is talented to a crazy level, he was perfect as a musician. The sound he achieved was always fantastic and his stage presence was just amazing. The way he moved and the amount of passion he showed while playing is so intense.
Moss's guitar work, electric, and acoustic (his Six Strings CD is quite breathtaking) is second to none in terms of Aussie guitarists, in my view. The fact that his musical talent is not so well known outside of Australia is the rest of the rock music world's loss.
There's no question in my mind that Mossy is up there with the better-known guitar greats. Distinctive style, whether on electric or acoustic, alone/with Chisel, lead breaks/solo or rhythm playing. A rare gem.
He can rock it with the best of them and then captivate you with his soulful sound. Mossy is a true entertainer that should have been an international superstar.
5
Jim Moginie
So complex in his writing it takes someone of equal brilliance to play. Jim and martin rotsey an amazing combination
6
John Butler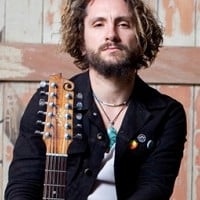 John Charles Wiltshire-Butler, professionally known as John Butler, is an Australian singer, songwriter, and music producer. He is the front man for the John Butler Trio, a roots and jam band, that formed in Fremantle, Western Australia in 1998.
I haven't seen anyone play guitar like him. His style is unique and versatile
7
Andrew Stockdale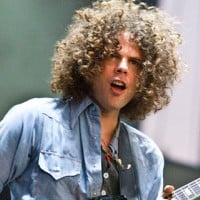 Andrew James Stockdale is an Australian rock musician, singer and songwriter best known as the lead vocalist, lead guitarist and only mainstay member of the rock band Wolfmother, which formed in 2000. In 2007, alongside his Wolfmother bandmates, he won 'Songwriter of the Year' at the APRA Awards.
Where Eagles Have Been solo is one of the best I've heard. And don't get me started on Back Round.
You are kidding
8
Malcolm Young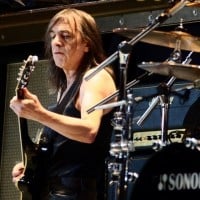 Malcolm Mitchell Young was an Australian musician and songwriter, best known as a co-founder, rhythm guitarist, backing vocalist and songwriter for the hard rock band AC/DC.
9
Orianthi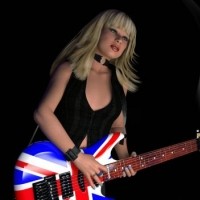 10
Murray Cook
Great guitarist who as inspired children from a young age to play guitar. The Wiggles show is the first exposure that many children have to music and instruments,
A really good guitarist
The Contenders
11 Tim Rogers
12 Mark Seymour
13 Cameron Muncey
14
Keith Urban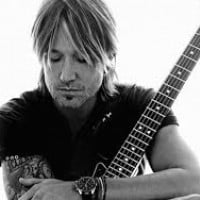 Keith Lionel Urban is a New Zealand born Australian country musician. In 1991, he released a self-titled debut album and charted four singles in Australia before moving to the United States the following year.
15 Tim Farriss
16 Smokin' Joe Robinson
17 Frank Gambale
18
Phil Emmanuel
It's remarkable that he's 18 on this list. One of the greatest electric guitarists that ever lived in the world, not just Australia. He never sought fame and never found it. Rest in peace Wiz.
Just as good as his brother.
19
Daniel Johns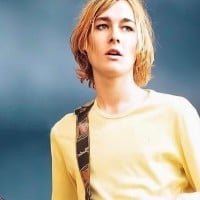 Lead singer, lead guitarist, and songwriter of the 90s Australian teenage rock band Silverchair. He started when he was 15 years old and would write his own songs as well.
20 Paul Kelly
21
Jeff Lang
Its spelt ling but regardless, he's still a fantastic guitarist
22
Brett Garsed
John Farnham guitarist is amazing talented guitarist.. Garsed has been with Farnham Band since the massive Whispering Jack album.
23 Brad Shepherd
24 Harvey James
25 John Brewster
PSearch List