Top Ten Best Bob Seger Songs
The Top Ten
1
Night Moves
I love this song. The only thing wrong is I can't really play it acoustic because the girls singing background are such an important part of the song. Also, like most Seger songs, it's hard to sing. Just another testament to what a talent Bob Seger is.
Ahhh the memories... This song was my anthem when I was 18. After dropping my girlfriend off and heading home in my black Trans Am, I can still feel that cool wind blowing with the T-tops off... and Night Moves playing on the stereo. Damn...
First three chords always make me smile when this song comes on the radio. Pure nostalgia. Easily Segers best song, not that all the others aren't good either.
2
Turn the Page
Wow Did not expect to see this song 2nd, it's his most famous song - also my favorite Bob Seger song
Love the line "all the same old clichés, 'is that a woman or a man', referencing how the long hair of rockstars was disapproved by folks in Midwestern diners
Turn the Page is also my favorite song about touring and life "on the road again". The song has great saxophone as well as great lyrics, and it's even better live. Need this to be #1
Not only Metallica, also covered by Waylon Jennings. What that means is that hard rockers, mainstream rockers, and even country fans relate to this song. I play guitar at a few restaurants in the Minneapolis area, and this song goes over well with all ages.
I've been a Bob Seger fan for thirty-seven years. I love all his songs and to this day say Hollywood Nights is the Greatest Album of all time. It doesn't have a bad song on it.
3
Old Time Rock and Roll
I love this song. When I think of Bob Seger, this song is what immediatley pops into my head. Old Time Rock and Roll is my favorite song by Bob Seger. A nickname for him is Bob, you know since his name is Rovbert, a nickname for that is Bob.
Sincerly, I feel as if every person young our old should know this song by Bob Seger, my absolute Favorte Oldies Artist.
This is my favorite rock song ever, amazing lyrics and good beats!
This song always makes me feel so good.
4
Main Street
Should be #1. I know Turn the Page is compelling but come on who hasn't thought his thoughts in this song?
I remember standing on the corner at midnight trying to get my courage up... Best hooker song ever... Haha
The riff is too good, and so are the lyrics.
5
Against the Wind
Each time I hear a song on the radio like Nicki Minaj's or Justin Bieber's, I feel an urgent need to clean my ears out with some REAL music! This song is the epitome of REAL music, meaningful beautiful lyrics, amazing music with the guitar and piano, and a great voice.
Each time I hear a BS song on the radio like Nicki Minaj's or Justin Bieber's, I feel an urgent need to clean my ears out with some REAL music! This song is the epitome of REAL music, meaningful beautiful lyrics, amazing music with the guitar and piano, and a great voice.
Every time I hear this song it brings me right back to my mid teens. As with almost all of Bobs songs, the lyrics are so real.. I agree with another post... ''Wish I didn't know now what I didn't know then.." it doesn't get any better or any more real than that
6
Hollywood Nights

Best song for cruising down the highway!
Perfect mix of all things USA.
7
We've Got Tonight
The 70's great times and expectations. Listening now brings back glimpses of the excitement of growing up, even after the thrill is gone.
8
Like A Rock
This is probably one of the top 10 songs ever made. But you have to be older than 35 and understand the lyrics to fully appreciate it.
Listen to it again and you will agree that this is the number one.
Being the same age a Bob I can relate to every word in this song. It really put your life in order as to how fast it goes by. To me this is his biggest hit. How ever I love every song he has ever sang
This is #1? For me gotta love the solos great tune
9
Still the Same
Way too many great Bob songs but this is my favorite. Not all stories have a happy ending and this song is indicative of that.
There is a kid in Phoenix that does an amazing cover! I actually like his cover better than the original, but I will take good ol' Bob's anytime.
One of my all time favorites, reminds me of being a kid in the 70s. So much feeling behind the lyrics.
10
Understanding
Should be in top 5
The Contenders
11
You'll Accomp'ny Me
This was me and my first wife song be for we were married. Great song
12
Famous Final Scene
This song is literally my favourite all time song and I ain't bragging. Just can't believe, it's frigging no.18. It's so soothing and spiritually uplifting. Just listen to this song and see the lyrics, and tell me if you don't fall in love with this song.
My class song in 1981. Should be higher, great song.
13
Little Drummer Boy
14
Roll Me Away

Such a hard choice between so many awesome songs, it could easily be -turn the page-like a rock- against the wind-you'll accomp'ny me- or many others. For me I like the freedom of "roll me away"
15
Beautiful Loser

16
The Fire Inside
Lyrics and emotion in his voice are almost unparalleled. Haunting real and so intense, just let this song burn you up, we all need this reminder.
The lyrics give me chills. Incredibly vivid and masterful songwriting.
So many good Bob Seger songs, this one, Mainstreet, Hollywood Nights are all classics.
17
Rock and Roll Never Forgets
No Seger song defines the beat and timelessness of rock and roll better than this track off of the "Night Moves" album.
Always liked it. Never really loved this one, but still a good song.
18
Til It Shines
Love this song. But can't find it in beats music or iTunes. Any suggestions? Thanks
19
Katmandu

Ahh...love this! This is playing on my favourite radio station (Planet Rock) as I type this. Date: 28/06/17 Time: 23.50. I'm creating a memory right now!
Just a really good song
20 Rambin Gamblin Man
21
Fire Lake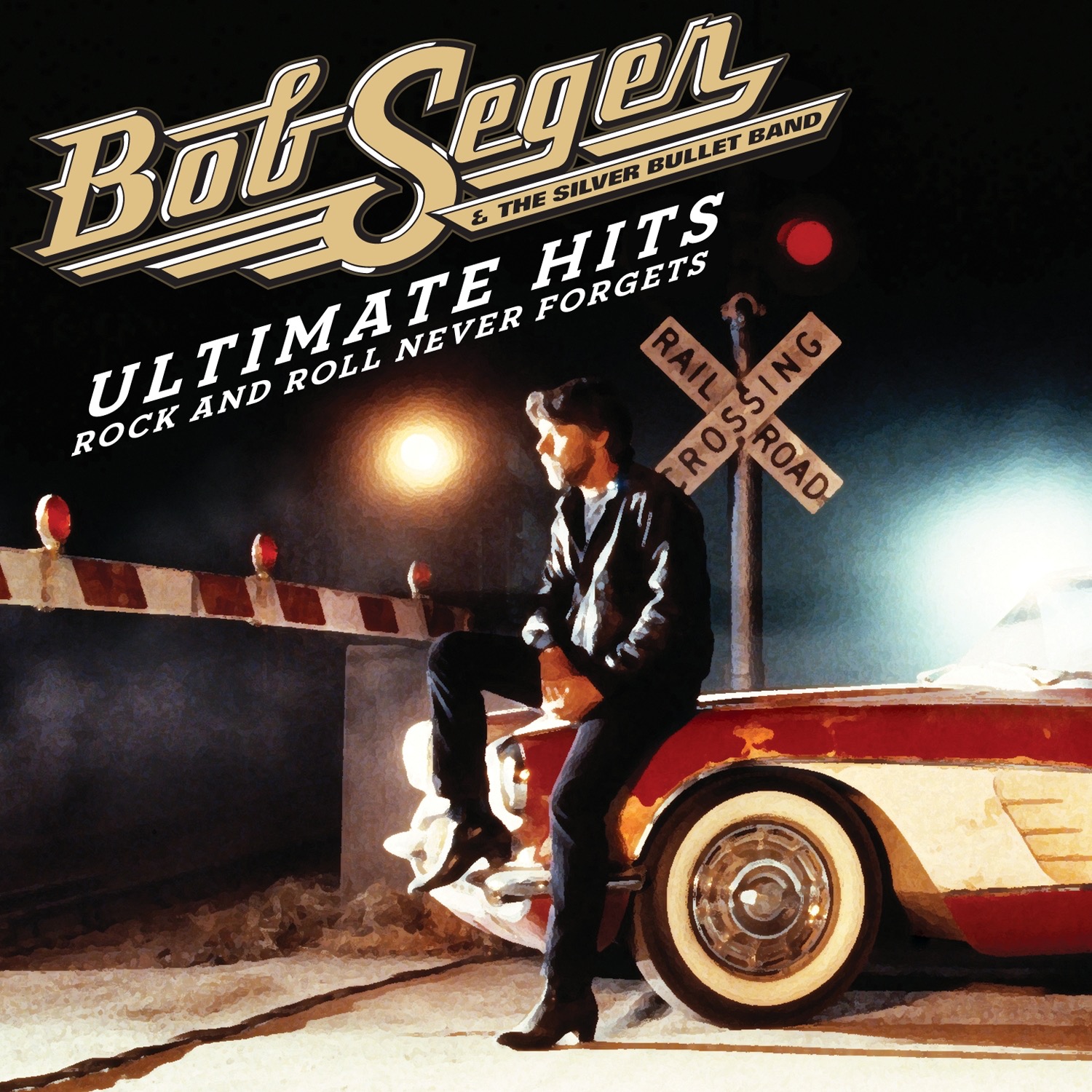 Something about this song will always be in my heart. It is my favourite Seger song, and from the lyrics to the subtle instruments, it could be one of my top 10 songs ever.
Great song and story. Sad but intriguing.
21 Really. This is a top 5. Easy
22
Trying to Live My Life Without You
It was a cover but what a cover. It fits Bob so well.
23
Her Strut

Classic Seger! There isn't a bad Seger song is there? Heard a lot of karaoke singers, but no one has ever been able to capture that Seger voice
24
Feel Like a Number
25
Shame On the Moon
PSearch List