Top Ten Best Canadian Bands
Rush ? Steppenwolf ? The Band ? You choose !

The Top Ten

1 Rush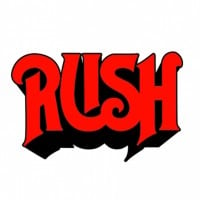 Rush was a Canadian progressive rock band that was formed in 1968. The band has had an iconic lineup since 1975, which included Neil Peart (Drums, Percussion), Geddy Lee (Vocals, Bass, Keyboards), and the guitarist, Alex Lifeson. Peart passed away after a 3 year battle with brain cancer in January of 2020. Because of this, Lee says there are no plans to keep the band going, so Rush is most likely defunct. The band has become one of the most well-known progressive rock bands in the world, with such albums as "2112", "Hemispheres" and "Moving Pictures". More than half of their albums have gone gold or platinum, as certified by the RIAA (Recording Industry Association Of America).
Rush isn't a good band. Rush is an amazing band. Neil Peart is by far the greatest drummer that ever lived. Not only that, but the lyrics are so complex and really make you think about what the song is about which I think is a great thing for songs to have. Most other bands sing about very blunt, straightforward topics that don't require a lot of thinking, if any at all. The good thing about Rush is you really got to think to know what the song is really about. Now just because a bands lyrics are basic and straightforward doesn't necessarily mean they're a bad band. Many great bands have blunt song lyrics. Rush just makes you think, and I think that's why they're so underrated. People don't like songs with complex lyrics. They just want to hear straightforward and blunt lyrics and I think that's why a lot of music nowadays sucks and sucks hard.
What a phenomenally difficult choice. Rush? The Hip? Neil Young? Bruce Cockburn?

To me, Rush is the greatest (not just Canadian) band ever. Brilliant musicianship & intelligent lyrics producing music over decades. Pursuing a course that was never mainstream and challenged the conventions of popular music, they created music that is timeless, eclectic and thought provoking, influencing the next 1 or 2 generations of musicians. No 4/4 beat... no hair/girls/cars BS... just kick ass musicianship. I have listened to and loved The Beatles, The Who, The Rolling Stones, David Bowie, Led Zeppelin, Cream, Frank Zappa, U2, Neil Young, and Midnight Oil. Still, none rival Rush for their gift. In my 61 years on this earth, no band has produced more material that speaks to the moments of our times and the real nature of love.

Territories - a musical declaration deploring the slavish devotion to a nation and a flag
Animate - a call for men to embrace their feminine sides, be complete ...more
In this yankees' opinion, one of the most legendary rock bands of all time regardless of where they are from or where you live.

BUT, WHERE THE HELL IS HAREM SCAREM?!?! They're not even in this list? I would put them in my top 5 for sure. I have no idea how they weren't HUGE in the USA and Harry Hess' vocals are a thing of beauty and PERFECT for their style of music.
Canada has produced some great bands (and some awful ones), but Rush are easily the best ambassadors to the Rock world. Quintessentially Candian, they are some of the best musicians in the world in addition to being polite, thoughtful, self-depricating, philanthropic and full of class. Not many artist would reschedule a cancelled gig to the nearest site and donate all proceeds to the local flood relief effort. I am a proud Canadian but these guys make me even prouder!
2
Three Days Grace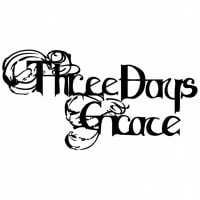 Three Days Grace is a Canadian post-grunge/alternative rock band formed in Norwood, Ontario in 1992 with a line-up consisting of guitarist and lead vocalist Adam Gontier, drummer and backing vocalist Neil Sanderson, and bassist Brad Walst. Their original name was Groundswell until they changed it to ...read more.
Three Days Grace is an absolutely AMAZING Canadian band! I've loved them since their first album was released and have followed them ever since. In addition to having amazing talent and the ability to create one hit after another, they are genuinely good guys. They are fan-friendly and just plain down to earth. Three Days Grace definitely has my vote. They should be #1 in my opinion.
They're stylish, talented and passionate. They don't make music only for selling records and crowdin' stands. They always convey a message. Even the band's name is a message- Three Days Grace: "What if I we had only 3 days to change the world? " Well... They've changed. Not in just 3 days, but in each period of 3 years which they lunch a record.
These people are amazing, releasing their newest album "Transit of Venus"
They have many great instalments.
From "Three Days Grace" to "transit of Venus" they have had 4 albums, and they keep pulling through, a very good job.
They are original, the walk what they talk and sing, these guys are class. They are true to their word, and have passion, but best of all... are real life people that represent everything real. They are humble, they are great!
3
Tragically Hip
I've lived in Seattle my whole life and I can't understand why The Hip hasn't made it bigger in the States. They are hands down my favorite musical entity of all time. Yeah they're Canadian-centric in their lyrical content, singing about Tom Thompson, Skates Dreams, Isle aux Morts, Speed River and Cape Spear etc. But they also sing about Kurt Cobain, Ry Cooder, Willie Nelson, the Tacoma Narrows Bridge, Nashville and of course New Orleans. They're also often compared to several American bands (that's right after Sam Roberts, Sloan and Blue Rodeo are mentioned first) like Big Head Todd & The Monsters, Counting Crows and R.E.M. Oh well, I guess that just means I get to keep seeing them live in "smaller" more intimate venues like the Showbox @ The Market (1,100 capacity) or The Paramount Theater (2,807 cap) in Seattle, the latter of which they will be playing at on September 29th 2015. This will be my 7th time seeing them live (also seen Gord solo). The really cool thing about a Hip show ...more
Amazing band, I have seen them 25 times and hope to see them a few more for their last tour. They were born for Canada and have chosen to do their last ever tour in Canada ending it in their hometown of Kingston. Its sad to see Gord fall like this so unexpectedly, I thought I'd be seeing them for years to come. I guess I will make the most of this last tour. Everything from me being interviewed for the bobycageon movie to me falling asleep listening to them on shuffle. They make me a proud Canadian, and should be much higher up.
The most famous Canadian band to be famous only in Canada and not outside, but more than that, they dominated the top ten on the charts for YEARS! Even when they were new they sounded classic and timeless. There can be no excuses for not putting them higher on this list.
I was born and raised in Calgary but I've lived in Portland, Or for 15 years now. Whenever I get a little home sick I put on The Hip. They are the true Canadian Rock Band. No others come close. Rush and is the most well known, but The Hip is the best by far.
4
Billy Talent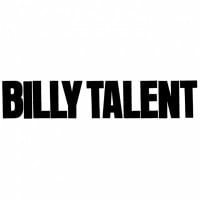 Billy Talent is a Canadian rock band from Mississauga, Ontario. They formed in 1993 with Benjamin Kowalewicz as the lead vocalist, Ian D'Sa on guitar, bassist Jon Gallant and drummer Aaron Solowoniuk.
Billy Talent is the greatest band that has ever existed. If you don't like them, I really don't want to know what music you listen to. Benjamin is such an intense and powerful frontman, to the point where I'd say he matches up with Serj Tankian from System of a Down. D'sa and Gallant make for a fantastic back-up, but they are no less powerful. And their songs are so unbelievably catchy that you will be singing them to yourself for hours after listening to it. Red Flag, Viking Death March, Fallen Leaves, Diamond on a Landmine, Surprise Surprise, Devil in a Midnight Mass, River Below, there isn't a single song by them that isn't incredibly powerful and meaningful. If you don't know who Billy Talent is, I pity you. You haven't lived life to the fullest yet until you hear at least one song by Billy Talent.
I love Three Days Grace, but I honestly have to give the number one spot to these guys. I can find something I like about each and every of their songs. Even their stuff off of I and Dead Silence, which I wasn't a fan of as a whole, was still good. They've got an awesome sound, thanks to the individuals' skill/talent (no pun intended) and the the harmonies of D'sa and Gallant's vocals behind Kowalewicz's is alway glorious. Forever will be my favorite band, Canadian or otherwise (and yes, I'm American).
These guys are definitely amazing! By far are better then quite a few in the top 10. its not as good as Rush and Guess Who. but it comes down to it - they are by far better then Three Days Grace, Marianas Trench and Simple Plan. on par with April Wine and Tragically Hip (or maybe a bit better then Trag). they have an amazing guitarist, vocals are sick! Lyrics and Sound are on another level compared to lots of bands, Canadian or elsewhere!
This band is one of the greatest bands I've ever listened to in my life! I love the music, the vocals, the lyrics, the attitude and the style. It's all very meaningful and I believe that this band deserves being placed closer to the top for all their hard work and dedication over the years.
5
Annihilator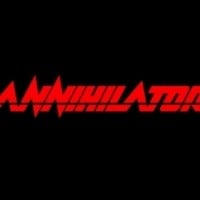 Annihilator is a Canadian thrash metal band founded in 1984 by vocalist, guitarist, bassist, songwriter, engineer, producer, mixer and mastering engineer Jeff Waters and former vocalist John Bates.
Great band - more appreciated outside Canada than in Canada. Weird...
They deserve to be either at #1 or #2 after Rush - nothing less than that. I'm talking about true musicianship and valuable contributions to music development.
Very unknown and underrated band, but one of the best metal bands not of the big 4.
I agree with rush, but annihilator 23?! Should be first!
Rush is number 1 no doubt but these guys have to be 2.
6
Neil Young & Crazy Horse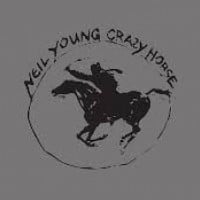 Just because they're your favorite and they are extremely technically proficient, doesn't mean they're better than Neil Young. Young doesn't have thousands of airplay hours more than any Canadian rocker for no reason.
Definitely number one-come back to Australia very soon, Neil!
A living legend and icon. The one that is appreciated both by old and young folks
Neil has put out so much great music... What a great artist.
7
Steppenwolf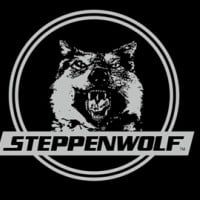 Steppenwolf is a Canadian-American rock group that was prominent from 1968 to 1972. The group was formed in late 1961 in Toronto by vocalist John Kay, keyboardist Goldy McJohn, and drummer Jerry Edmonton.
They are a good band but I only think that one or two of them is Canadian and I'm pretty sure John Kay was never even an official Canadian citizen.
They are from Toronto buddy! The group was formed in late 1967 in Toronto by vocalist John Kay
Three canadians started in oshawa. How much more canadian do you need.
Born to be wild
8
Arcade Fire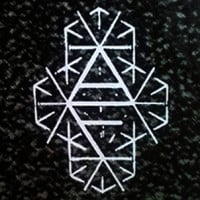 Arcade Fire are a Canadian indie rock band based in Montreal, Quebec consisting of husband and wife Win Butler and Régine Chassagne, along with Win's younger brother Will Butler, Richard Reed Parry, Tim Kingsbury and Jeremy Gara.
Their music is multi dimensional, it has so many rich layers, revealing more at each listen, just ike a good painting that reveals itself slowly. Arcade Fire creates their music with such a true artistic talent, originality and musical sophistication that many bands lack today. One can clearly notice some the discipline and richness of the classical music training that goes into arranging their sounds.
Incredible band, I am so proud of them not only for winning a grammy but also for evolving with time and constantly reinventing their style. Ladies and gentlemen, this is real music : creativity, meaningful lyrics and great instrumental quality. Also, I love it when they but some french in their songs because it shows where they are from! Again, so proud!
They are the best quality band of the twenty first century, without a doubt. All of their albums are gold, and they are definitely one of the greatest bands of all time, not based on popularity or commercial success, but by the quality of their music.
Their first three albums will one day be known as quintessential classics of indie rock. I would put these guys in the top 4, along with Rush, Annihilator, and Neil Young.
9
Guess Who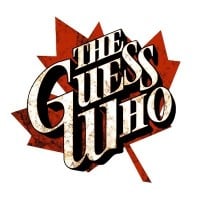 The Guess Who are a Canadian rock band formed in 1962. The band was formed in Winnipeg, Manitoba and is mostly known for their hit "American Woman".
This band sold more records in 1970 than any other band IN THE WORLD! They performed at the White House and produced some of the most lyrically timeless tracks which still resonate today. Who else could sing like Cummings? Coupled with Bachman et al, these four guys made Winnipeg shine on the world stage. There is no doubt they belong on the peak of the mountain.
This is ridiculous! To even think that these guys have contributed less to music than Arcade Fire, Simple Plan, Hedley, and most of the bands above is insane! Anyone who votes for the bands above (besides Rush) should seriously reconsider their votes. There IS NO argument against these guys being in the top 2.
Definitely the Guess Who are and always will be #1 for me. Their songs are still played and who can forget the song These Eyes. Their songs were full of passion, talent and their Across Canada tour reunion concert was like it never left us. Never wanted to see the end of this band
This is something to think about. The Guess Who opened the door for all the other Canadian bands to get recognized. Rush probably would not have been heard internationally, if the Guess Who had not made it outside of Canada
10
Marianas Trench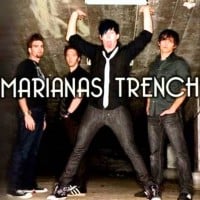 Marianas Trench is a Canadian rock band from Vancouver, British Columbia, formed in 2001. The band consists of members Josh Ramsay, Matt Webb, Mike Ayley, and Ian Casselman.
Marianas Trench is extremely hardworking and dedicated. They put so much thought and emotion into their songs, make them relatable on many different levels, and most of their music have unbelievably well-planned concepts behind them. They are not afraid to show their gratitude for their fans and display their true personalities and share their personal struggles. Their music has something for everyone. Their individual voices are amazing, and when you put them together it's beyond perfect. They can produce music in a variety of genres. They make an effort to stay friends with as well as support others in the music industry instead of bashing them. They are supportive of their fans (makes sure they stay away from internet predators taking their names, and regularly posts self-help advice), and make sure fans get the most out of the experience of being fans; they even allowed fan choirs from each city to sing up on stage with them. They never fail to make me smile. They deserve this.
Marianas Trench is such an inspiration to me and many! They but so much emotion and work into all their music and you can really hear it! The lead singer has gone through quite a lot as well. The band has impacted many and saved so many lives, they have helped me and some fellow trenchers through so much and deserve so much more credit than they already have. They have come from so little and have worked their butts off and it has really payed off. Their music is so different and unique. They all are so talented and have amazing voices they are the only ones who deserve this.
I'm so glad they made this list, they deserve it more than anybody. They inspire me every day, and are so different from everyone else. I can't even explain how great these guys R. If you've never heard them, look them up now because it won't be a waste of your time. These guys changed my life, and opened my eyes up to how wonderful music can truly be. They have great things in store for them.
Their music is genius! Lyrically deep and meaningful! Sung with upbeat to raw emotion! From orchestras and choirs to harmonising acapella; they do it all! And they do it WELL! An entire LP with a fairytale story that blends from the first track to the last?! That's musical genius! Not your run of the mill factory produced cookie cutter band- pure, raw hardworking talent! And that's just the tip if the iceberg!
The Contenders
11
The Band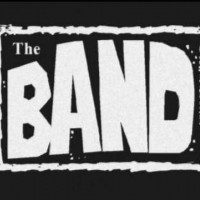 The Band was a Canadian-American roots rock group formed in 1965 . Which originally consisting of Rick Danko (bass guitar, double bass, fiddle, vocals), Levon Helm (drums, mandolin, guitar, vocals), Garth Hudson (keyboards, saxophones, trumpet), Richard Manuel (piano, drums, vocals) and Robbie Robertson (guitar, percussion, vocals) .
Great band and very under appreciated. Three members sang but all of them could sing and the musicianship was phenomenal. They aren't completely Canadian but 3/5 means majority rules. They're first 2 albums are fantastic. Let's not forget they were Bob Dylan's band at one time.
When Music From Big Pink was released in 1968 the world of rock and roll was changed forever. Although sales were slim the industry took notice and many of the UK and American bands dissolved. The music has aged well and is still relevent and influential.
Incredible talent, who, at the Last Waltz attracted all the big stars of the day. Not only one of, if not the best ever, Canadian band. But one of the best and most influential bands ever. Period!
Easily the band, their own style and music, best sound and best musicians
12
Anvil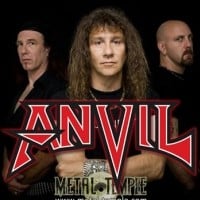 Anvil are a Canadian heavy metal band from Toronto, Ontario, formed in 1978. The band consists of Steve "Lips" Kudlow, Robb Reiner and Chris Robertson.
Anvil are one of the pioneers of the thrash sound. They also have the best drummer in the genre. Rob Reiner is the Buddy Rich of Metal. Steve "Lips" Kudlow is also a virtuoso. His distinct solo style and guitar chops are aggressive and melodic, leaving the listener exhausted and energized all at the same time.
13
Voivod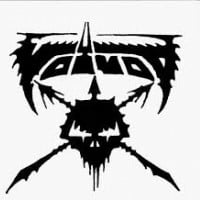 Voivod is a Canadian heavy metal band from Jonquière, Québec. Their musical style has changed several times since the band's origin in the early 1980s. The band's current line-up consists of Denis "Snake" Bélanger, Daniel "Chewy" Mongrain, Dominique "Rocky" Laroche and Michel "Away" Langevin.
Voivod starts where metal ends. They could only be described as a twisted combination of Motorhead, Pink Floyd, Exodus, and Rush. RIP Piggy.

Listen to Dimension Hatross, Killing Technology, or Nothingface.
Best thrash metal band to have come out of Canada, along Annihilator of course.
14
Our Lady Peace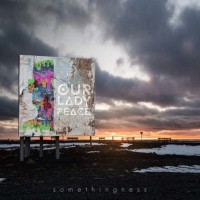 How did nickelback get ranked sixth and our lady peace is stuck in twenty second? Listen to naveed and spiritual machines then tell me how that happened.
This band would be so much higher if they were popular outside of Canada. Kind of like how Breaking Benjamin can't get popular outside of America
Favorite band of all time Three days grace, Billy Talent and Big Wreck are definitely contenders.
How are they this far behind Marianas trench? Rains writes some of their music for them.
15
Simple Plan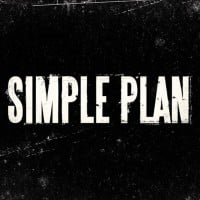 Simple Plan is a French-Canadian pop rock/pop-punk band from Montreal, Quebec. The band has released six albums.
Really? Simple Plan #11? How much music have you guys even listened to? Have you even heard of Godspeed You! Black Emperor? I'm out! I'm glad a lot of good bands aren't on this stupid list.
Simple Plan Is so awesome that the rest of the bands would take a millenium to match their excellence!
Simple, straight to the point. Good rhythm, speak to the lonely and faint-hearted. Good music!
Their music is just simply amazing. They should be on the top!
16
Barenaked Ladies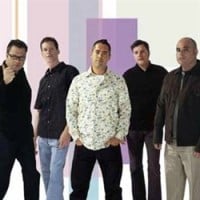 Barenaked Ladies is a Canadian rock band. The band is currently composed of Jim Creeggan, Kevin Hearn, Ed Robertson, and Tyler Stewart.
One of the best bands ever. They do not get the same respect as other bands because Barenaked Ladies are humorous and quirky. But, they had well written songs and complex melodies.
With widespread popular success in Canada the U.S. and Europe as well as an incredible range of cunningly creative and beautiful songs spanning more than 20 years, BNL should easily be in the top five.
BNL has a ton of great songs to really appreciate their sound you need to listen to their albums not just their singles.. I would suggest stunt and maroon they are pretty talented musicians
Their songs are so underrated, if people would take the time to listen to their music they would realize how great of a band they really are.
17
Cryptopsy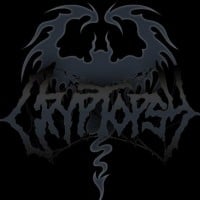 Cryptopsy is a Canadian technical death metal band from Montreal, Quebec, formed in 1988. The band has sold over 300,000 records.
If you're a metalhead listen to None so Vile and you won't be disappointed.
I cannot believe I have to add these guys!
18
Hedley
How is Hedley number 29? They should be number 1. They're one of my all time favourite bands. I love this band. Their music is awesome, the band members are awesome, they're great to their fans, their shows are awesome. And how the hell is this band lower than Nickelback? Nickelback doesn't belong on this list. Hedley's music is a billion times better than Nickelback's music. I met the band on their hello world tour and saw them live on that tour. I also saw them live on their wild life tour. I don't get how anyone could dislike this bands music. They're awesome. Their music is just beyond awesome and incredible. I LOVE Hedley!
Hedley is so good they should be at least in top 5! Anything, invincible, crazy for you, ill be with you, 321, old school, never too late, one life, young are so BOSS!
I loved this band before they became pop, their albums Hedley and Famous Last Words were great!
Awesome in concert, awesome to the fans. Hope they have many albums to come.
19
Bachman-Turner Overdrive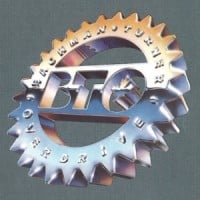 This is good old rock and roll! There is a reason these guys were honoured at the Juno's. Who can forget the classic "Takin' Care of Business"? This band should definitely be in the top ten - it's hard to compare today's bands to oldies like Bachman - Turner Overdrive.
Easily in the top 5 in my opinion, one hit after another in the mid seventies. Hugely popular in Germany I recall.
One of my favorite bands of the 70s no matter where they are from. I love the heavy guitar and fun lyrics.
An huge band I always listen to when I was younger. Still can do it because they were the best.
20
Saga
Saga belongs in the top 2, if not number 1 in my ears, they got overshadowed by other Canadian and American bands and never got the recognition that they deserved. On the Loose and Wind Him Up got some air time but not enough for people to really hear the great sound that Saga put out. The ability to make an album from other albums is something no other band has ever done, The Chapters took about 25 years to complete, but how they wrote the story and not in order is really amazing.
Too bad Canada as a whole did not get Saga. Overseas they got it right. Amazing collection of progressive rock. Rush got and deserved a lot of attention. Saga in my mind deserved a whole lot credit. I'll put Saga's top 10 songs against Rush's anyday. How about you?
My favourite band! Unique sound that maybe didn't appeal to everyone. Have met the band in person, great bunch of guys. Sorry to hear they are wrapping things up. A must deserved rest after decades of touring the world.
Canada's ambassador's to the Prog Rock movement - and still great touring band.
21
Nickelback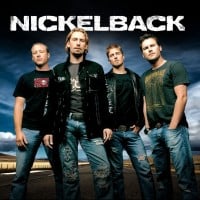 Nickelback is a Canadian post-grunge band formed in 1995 in Hanna, Alberta, Canada. The band is composed of guitarist and lead vocalist Chad Kroeger, guitarist, keyboardist and backing vocalist Ryan Peake, bassist Mike Kroeger, and drummer Daniel Adair.
We used to be haters, then (forcibly) spent some time listening to their music, and it got better and better with each listen. Lots of "hidden gem" tunes, most of which are our favourite songs of theirs, not the radio friendly hits. Plus, in the many times we've now seen them live in concert, they're second to none.
I'm a Nickelback Fanatic and I Feel on this list they should be #2
Rush is Canada's #1 Period but #2 is up for debate and Nickelback has be mega Successful For A Canadian Band!

Canadian bands All Time Nickelback is top 5 belongs on this list
Rush
Neil Young
April Wine
Bryan Adams
Nickelback
Great band with great music...like many things in the art world it is a "personal like"...sometimes you like a thing sometimes you don't but it doesn't mean other's positions are wrong just different...and yes statistics do count as you can't refute the numbers. They made an impact on the industry and defined a specific style...have you?
Whoever the idiot was that voted for Marianas trench over Nickelback, the Dark Horse album was the 5th biggest ever in North America... Only the Beatles and Elvis Presley and those mega famous people came before them
22
Sum 41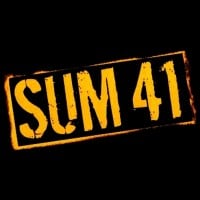 Sum 41 was a Canadian pop-punk band from Ajax, Ontario, Canada. Originally called Kaspir, the band was formed in 1996 and separated in 2023. They consisted of lead vocalist/rhythm guitarist Deryck Whibley, lead guitarist/backing vocalist Dave Baksh, co-lead guitarist/backing vocalist Tom Thacker, bassist/backing vocalist Jason McCaslin, and drummer Frank Zummo. Their most popular songs include The Hell Song, In Too Deep, Fatlip, Pieces, With Me, Still Waiting, Walking Disaster, and Underclass Hero. They have switched on and off again from regular pop-punk (All Killer, No Filer, Underclass Hero) to melodic hardcore (Chuck, Screaming Bloody Murder, 13 Voices, Order in Decline). They have released ...read more.
I'm gonna give these guys a vote. Cause holy smokes are they good. I will never argue with legendary Canadian bands like Rush, Guess Who and Tragically Hip being atop of a list of Canadian bands. But these guys are better than a few bands higher up. Marianas Trench, Simple Plan? In my opinion they're the best punk/alternative group out of Canada, Three Days Grace being higher being totally respected. But I think cause these guys are a punk band is why they're underrated
Sum 41 evidently the best canadian band out there..
I really love them because they are worth it..
Their music is flawless, soothing, precise, and really likable.. In my opinion sum 41 is better than Green Day.. And today if dave baksh was there in sum 41.. They would have been touching skies!
I understand that sum 41 can't pass legends like rush but for this band to be outside the top 10 is outrageous! One of if not the greatest bands of their time.
Ok the fact that sum 41 is behind nickelback makes me want to vomit. In fact just nickelback being on this list at all makes me want to throw up
23
April Wine
April Wine is my band anywhere in the world! Every album is different and they ARE an album band. Some most of their deeper cuts are as good if not better than their hits. I love Rush and Triumph too but Wine are my boys. Weeping Widow, Roller, I Like To Rock, Say Hello, Bad Side Of The Moon, You Could Have Been A Lady, Just Between You And Me, Oowatanite, Tonight Is A Wonderful Time To Fall In Love, Sign Of The Gypsy Queen. And those are just a few. Do yourself a favor and check out all their albums/cds.
It is a tragedy that these guys have never been awarded a Juno award in Canada for their music. Their height of popularity pre-dates the internet scene which is unfortunate because they would have totally exploded online with their catchy rock. They have a wide selection of great music and continue to be a great performance to catch. Listen to "Gypsy Queen" and then throw these guys a vote...
My favourite band out of Canada. The first time I heard Roller and I like To Rock I was hooked. This band, straight out of Nova Scotia, is such a great band from great covers like Sign of The Gypsy Queen and You Could've Been a Lady to hard rockers like Roller and I Like To Rock, to ballads like Just Between You and Me. This band rocks
The Best Underrated Band in the World April Wine loved by Canadians and given little respect from the music industry. They are in my opinion a top three band in the Canadian best band of all times category... Their music is timeless cue up "I Like To Rock" and get a taste of what I am saying, enjoy.
24
Triumph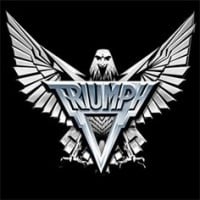 Triumph is a Canadian hard rock power trio that was popular in the late 1970s through the 1980s. Between the band's 16 albums and DVDs, Triumph has received 18 gold and 9 platinum awards in Canada and the United States.
The most underrated band of all time. They have the longest run of great albums to me aside from Yes. The albums I consider to be in the list are Triumph, Rock & Roll Machine, Just a Game, Progressions of Power, Allied Forces, Never Surrender, and Thunder Seven. Even Rush didn't have the long line of great albums that Triumph did!
Yes by far my favorite.
Nickelback is from Canada?
Well, there is a now and then favorite list for number one
Nickelback / now
Triumph / then / first
Thank you
Triumph has got to be higher in the rankings. Creative rockers. A part of canadian rock history.
Great great band. really hard rocking band, they definitely deserve to be much closer to the top!
25
Matthew Good Band
Matthew Good Band should have been way more popular than they were.
I can't believe three days grace is number two on a list that has some absolutely amazing Canadian talent
One of the biggest names in Canadian music for over 20 year!
Matthew Good should be in the top 10!
How the hell was this dude not on here before I added him laugh out loud
PSearch List