Top 10 Best Disney Singers
The Top Ten
1
Demi Lovato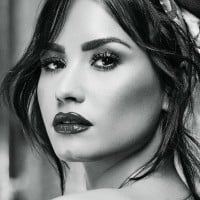 Demetria Devonne "Demi" Lovato is an American singer, songwriter, and actress. After appearing on the children's television series Barney & Friends as a child, she received her breakthrough role as Mitchie Torres in the Disney Channel television film Camp Rock and its sequel Camp Rock 2: The Final Jam.
If you're looking for someone who is talented, instrumentally and vocally, you'll find it in Demi Lovato's music. She's a unique individual who not only inspires with her lyrics but also shows her passion when she performs her songs. It's refreshing to know that a young teen like her can evoke so much enthusiasm and power in her performances. She's also a good role model and an inspiration to many. Despite the pressures of being famous, she's got something that no other Disney star has, pure and true personality of Demetria Lovato. I'd say keep watching out for this teen, for her talent will get her far in the future.
Demi has a wide variety in her voice. Yes she may not as great as Christina in very high notes; however she can definitely rock it and also her low notes are very smooth. Her voice is so powerful that, I'm sad to say this but her voice is better in "Bang Bang" than Ariana's voice does. Being a great singer does not always mean you have to have a Christina Aguilera high or a Selena Gomez low. It should have a balance of everything. And Demi shows that she could manage to sing low and high and even temperate ones. In songs however; I think that Demi Lovato should focus more onto slow and soulful-pop rock kind of sings because that is what suits her voice more. I don't hate the bubblegum pop theme but it's too pop-ish fpr her voice.
She definitely deserves to be on the top, because she is the best singer to have worked with Disney, along with Christina Aguilera. She is a belter, and has an impressive vocal range of almost 4 octaves. Amazingly versatile, she can sing songs of all genres; whether rock, pop, piano-back, RnB, soul, etc. She is also an amazing inspiration, helping people to overcome their problems. She deserves this spot. Right behind her should be Christina and then Miley.
Agree 100%. Demi is absolutely incredible. She has been a fighter since day 1 and isn't afraid to give up on her dreams and to help others all the time. The countless amounts of lives demi has saved and helped is breathtaking, as is her powerful and belting vocals. Her songs are beautifully written and sung. She is also a massive supporter of the lgbtq community and mental health, bullying etc... She encourages others to be strong and she is literally the sweetest angel in the world. I love her so so much
2
Christina Aguilera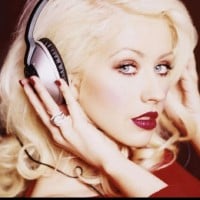 Christina María Aguilera is an American singer, songwriter, and record producer, best known for songs such as "Beautiful", "Genie In A Bottle", "Fighter", "Hurt", "Dirrty", "Your Body", "Lady Marmalade", "Reflection", "I Turn To You", "Come On Over Baby (All I Want Is You)" "What A Girl Wants", and ...read more.
She truly deserves to be #1. Demi has a nice voice but she. Christina has a mind blowing voice and vocal range. Not to mention she is beautiful in both personality and experience. She is an amazing mother who prioritizes her son. I'm 12 and she is my role model because she gives a healthy body image and makes you proud of who you are regardless or sexual orientation, body type, and anything else. She is truly inspiring.
Have you heard her? She is the most listened to out of all of these... She's probably one of the best pop singers out there right now. Yes demi lovato is good as well, but way more people (not just kids) listen to Christina. I mean think about it; how many adults have you heard say that they like demi lovato and actually listens to her?
How is she not number one? Her vocal range is more expansive than half of the other girls on this list. From unbiased point of view, her voice is stronger than the others. She has vocal control which almost everyone else doesn't have.
Christina and demi are great singers of this generation.. And, yes selena gomez sucks and cannot sing compare to these awesome ladies who can sing very well.. Either in recording or live sessions..
3
Miley Cyrus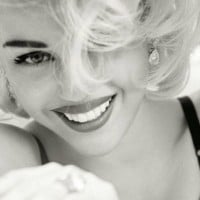 Miley Ray Hemsworth (born Destiny Hope Cyrus), known as Miley Cyrus, is an American singer, songwriter, and actress. She was born on November 23, 1992, in Franklin, Tennessee, to Tish Cyrus and Billy Ray Cyrus. Her voice type is Mezzo-Soprano and has 4 octaves. She became a teen idol starring as the ...read more.
Miley's voice is very underrated. Miley has a unique tone in her voice. She can belt out highs but not so high. She is very consistent on her voice. It may look like her voice changed, but I actually don't think so because listen to her old songs and listen to Wrecking ball, nothing change but her look. I think her identity struggles to relate to her voice because she's going to this hiphop but pop-ish slow kind of vibe. Her raspy tone is more suitable for pop rock-hannah Montana but also pop. Kudos to Miley for releasing successful albums eventhough she changed her image like big time, because not all already-successful artist can be as successful as they were if they change genre.
I can't believe she's on 4. She should be 3. Selena Gomez can't beat her. May be Selena Gomez have more fans but in music career, Miley is more talented. She can sing, she can write songs,she has 5 best selling albums, and one of the most successful singer in a decade. And also she is more awarded than Selena Gomez and also nominated for Grammy. None of Selena Gomez song can't beat her Wrecking ball. And she is B-list vocalist and Selena Gomez is D-list vocalist. Feel pity for this list.
I like Miley. Even after she went cray and now does controversial stuff. Not much of a fan of her music anymore, but she does have talent. And I find her cool. Not in the essence of "she's a role model" laugh out loud NO NO but at least she's doing whatever makes her happy and rocking it. Let the haters hate. She's just human.
Miley Cyrus in 4th place. I can't believe it. She should be the 1st because she is the best. Hey come on everyone! She is in 34th place in top female singers beating lady gaga, shakira, taylor swift etc. So,1. Miley,2. Demi lovato,3. Jennette mccurdy,4. Selena gomez. Come on open your eyes and VOTE FOR MILEY.
4
Selena Gomez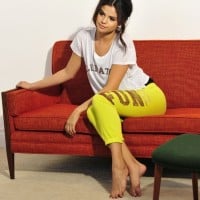 Selena Marie Gomez is an American actress and singer. She is best known for songs like "Come & Get It", "Good For You", "Same Old Love", and "It Ain't Me". Selena Gomez's voice is mezzo-soprano but she usually sings in alto. She is best known for her role as Alex Russo in Wizards of Waverly Place.
Selena Gomez is really inspiring and she is amazing at everything she does. Your acting is just wow! And your singing is like mind blowing I love everything you do, and I especially love the movie Getaway. Whenever my parents ask me what movie I want to watch its always Getaway. I am listening to your music all the time and my mom once said when I was listening to Ghost Of You and singing along that your voice is amazing and you just know the right note and tone to the song. I am always dancing and singing to your songs and I love the song The heart wants what it wants. I am writing this because you are truly the best and I love everything you do, you always deserve the best! Love you Selena!
It is very hard to compare Selena's voice to Demi, Miley, and all these singers with really high voices because Selena has a really low voice but very unique one. she can't belt out Whitney, or Christina, or Mariah, but she definitely can sing very lows. Not all artists can sing lows and falsettos and Selena might be great at those. As a part of these rankings however, I would not have ranked her as number 3 just because of the fact that there is more talent on others than her. Don't get me wrong she is a very talented girl but Demi can outsing her, Miley can outsing her, even Bridget Mendler can outsing her. It is a matter of how far can she go. Maybe she has not shown her very best yet and shes just gonna blow us away because you can really see as the time goes by, she is improving a lot.
Selena, you're the best... I love you acting, song... And all about you is perfect... A year without rain album was so fantastic... Love it so much... You're single, who says was splendid song ever! I love you so much.. I hope you can make more album after kiss & tell, A year without rain (standard deluxe)and the latest, when the sun goes down.
She is the best! For my birthday this year I am looking for concert tickets! I can't find anything! She is like the world to me! I love your acting, your songs and especially your voice! Please have a concert near now! That's the only time I can have it! Please have one near New York! I love you selena gomez, and I always will! I love wizards of waverly place too! You are my ROLEMODEL! And guess what? I have some of your tyles too!
5
Ross Lynch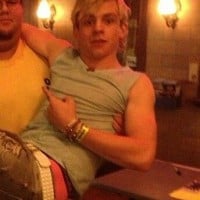 Ross Shor Lynch is an American singer, songwriter, actor, and musician. He is one of the founding members of the pop rock band R5. As an actor, he is known for his debut role as Austin Moon on the Disney Channel original series Austin & Ally, and for his role as Brady in Disney Channel's Teen Beach Movie series.
He s so good! And in fact I don't get it... WHY he and Justin Timbelake and other male singers have to be on the same list with female ones. It's impossible to compare a feminine voice to a masculine one.. Ross is my favourite singer of all the time as his siblings are. They are all very good singers. If you don't know (just for some of you) his name is not Austin Moon, his name is Ross Lynch and he is in a band R5. Just check it out. It's absolutely awesome!
He's got a pretty good voice and getting better as he matures, he also has great stage presence and the boy can dance. He's also not splashed across the media for errors in judgment. The R5 band is fun to watch and as time goes on they continue to grow in talent as well. They have so much combined talent! I think Mr. Lynch belongs much higher in this category, and will prove it in years to come.
I'm really taking the lyrics and sounds to use... I find ways to tell myself that I'm not too different by being a female with a physical challenge. In fact, the music helps me build my effort to follow my own steps! Thanks for letting me increase my range from mezzo soprano to soprano!
I'm 23 and I still absolutely love listening to him, he's not as whiney as Justin Timberlake, is a better role model then Miley Cyrus. He doesn't have any known drug problems/psychotic episodes or anything else like some of the other people on this list.
6
Justin Timberlake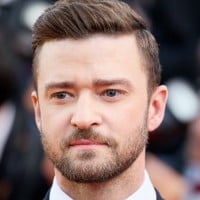 Justin Randall Timberlake is an American singer-songwriter, actor, dancer, and record producer. Born and raised in Tennessee, he appeared on the television shows Star Search and The All-New Mickey Mouse Club as a child.
If he has the "voice of an angel," then Heaven must be a pretty miserable place. I'm not a big fan of his songs in the first place, and his voice completely ruins them.
Justin Timberlake is the epitome of the perfect male. He's FULL of talent, charm, and just has a natural stage presence. He has the voice of an angel. Justin
I think JT is absolutely amazing. Nearly every celebrity/singer is wanting to get into a place as JT. He has amazing vocals and seems like a nice guy.
Awesome voice and songs
7
Ashley Tisdale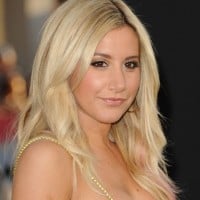 Ashley Michelle Tisdale is an American actress, singer, and producer. During her childhood, she appeared in more than 100 TV advertisements and had roles in theatre and television shows. She is well known for playing the character Maddie Fitzpatrick in the Disney Channel show "The Suite Life of Zack ...read more.
I think that ashley tisdale is an amazing singer and actress, she is beautiful, she made me who I am today thank you so much when I listen to your songs they tell me that I am beautiful the way I am so thank you, keep on writing music. I think that I am your biggest fan I love you
thanks
She's so good! Her voice is like an angel. Her music is so good. She is so talented and singing is her best talent. She's also gorgeous and such a good actor, but she's the BEST DISNEY SINGER. She is so much better than Demi or Selena or any one up there. Ashley should be #1 because she's such a great singer and so talented!
Ashley Tisdale is a best singer hands down and great actor. She one of my favorite actor in Disney. I really like when she play a stuck up girl cause it's so funny. she should be number 4.
Her voice is so much better than Selena's but not better than Demi's I mean. come on guys. Demi is the literal young Cristina aguillera.. But Ashley does NOT deserve in the EIGHT place. come on people..
8
Bridgit Mendler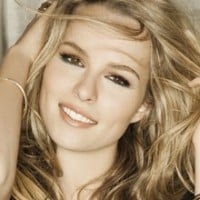 Bridgit Claire Mendler is an American actress, singer, and songwriter. In 2004, she began her career in the animated Indian film The Legend of Buddha.
Brigit is the best singer from Disney. She has the most beautiful tone and has openness and resonance in her upper range without sacrificing tone. Mariah Carey is one of the only other singers who can do this. Beautiful tone, ease and resonance throughout her entire range, puts her above any other singer to come from Disney.
I love Bridgit Mendler! She's a great actor and singer. There's just a quality about her that seems so nice and down to earth. I feel like she's not as caught up as other teen stars like Selena or Miley. (No hate I like them both) Bridgit Mendler is just more relatable. Definitely underrated. So I root for you!
Bridgit is actually a good Disney singer! I think she was the first Disney singer (apart from the Disney trio) to have her song on the radio! And just like Demi Lovato, she has a 3 octave range! She will go far in the industry, and we'll be hearing her name for a long time.
I listen to All of Bridgit's songs! But I can't believe that she isn't 1, 2, or 3. She should be known more. Her voice can go high and low I try doing that and my voice just starts to hurt. And she is really pretty and can rap! LOVE YOU! Keep up the good work!
9
China Anne McClain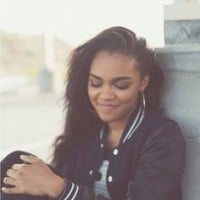 China Anne McClain was born on August 25, 1998 in Atlanta, Georgia . She is of African-American descent . China Anne McClain is a singer for her band, McClain, which she is in along with her sisters, Lauryn and Sierra . China Anne McClain is known for her starring roles in Disney's Ant Farm, and Tyler ...read more.
She is amazing! She shouldn't only be voted by 4% of the people who actually come, on this site. As much as I love Demi, I'd say China Anne McClain deserves a higher spot on this list. She is underrated, super-talented and may have done covers of songs, but who hasn't done that now and then? I love her so much! A.N.T farm kinda' helped her get OUT there, but it didn't mold her into the great person, song-writer and singer she is now. All of my love towards her and I wish her the best! (I was a bit concerned about her well being cause I haven't her much, about her). Love you China Anne McClain!
She is amazingly good singer. My dream is to become a top singer. I love her songs. I m her biggest fan in the whole galaxy and she will always be. And one day, don't no when but someday I want to sing like her.
China should be at number one! She doesn't try to sound like other singers and she is pretty! You guys ought to put her at the top! The very top! Selena is OK, Nick Jonas is horrible and shouldn't even be in this list! Everyone else on here is awesome!
China Anne McClain has a wonderful voice, she is the most talented teen in this list! Especially in her voice role Freddie in Descendants Song ' Good is the new Bad'
10
Britney Spears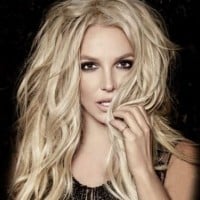 Britney Jean Spears (born December 2, 1981) is an American actress and singer who was born in McComb, Mississippi, and grew up in Kentwood, Louisiana. She performed acting roles in stage productions and television shows like "The Mickey Mouse Club" as a child before signing with Jive Records in 1997 and going on to become a pop superstar and one of the most famous female pop singers of all time. She is best known for her songs such as "Toxic", "...Baby One More Time", "Circus", "I'm A Slave 4 U", "Oops!... I Did It Again", "Work B****", "Womanizer" and "Till' The World Ends".
I think she is overlooked and I love her music. I don't think many people remember that she was on Disney as a child. P.S. Her and J.T were SO CUTE!
Her songs are irresistible. I love, Oops I did it again, lucky, and, well, all of her songs!
Nah britney is like 6 or something she has a sexy voice but has no power.
What can I say? She is the Princess of Pop for a reason.
The Contenders
11
Nick Jonas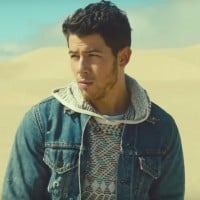 Nicholas Jerry "Nick" Jonas is an American singer, songwriter and actor, best known as one of the Jonas Brothers, a pop rock band he formed with his brothers Kevin and Joe.
Nick Jonas does not deserve number 11. He deserves way higher rank. His voice is very unique and very raw. You can literally hear that he has been singing for a long time. His voice actually improved a lot since camp rock day and he shows more emotions now. No hate to Joe but I do belive that he should have bee the lead singer of Jonas Brothers because he has more power in his voice than Joe. Stage presence however, I think Joe has more of that just because of the fact that shows more emotions thank Nick.
He is talented and very successful he now has his own band and he is going solo he should be at the top number 1 come one people IT'S NICK JONAS. Selena Gomez is great but I prefer Nick and also he writes his own songs and he doesn't use autotune and even if he does, do you hear his voice when it's live?
Oh come on! Selena gomez?! Well I do agree if you say demi lovato and miley cyrus is a talent but please! This is Nicholas Jerry Jonas from Jonas brothers! Without him, demi's first album would have gone down the drain! He is so sweet and cute and hot and very talented! I love you forever nick!
He's the best of all Jonas's, first off. Second. He has the most beautiful voice and tone. So silky and smooth but yet has that strong unique raw talent. Definitely the most talented person to ever be on Disney.
12
Raven Symone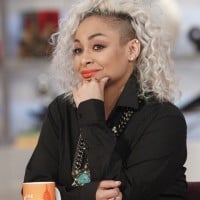 Raven-Symoné Christina Pearman, sometimes credited as Raven, is an American actress, singer, songwriter, television personality, and producer.
I think that raven should be placed a number 1. If you think about it, she has a great voice, she's an amazing actress, and she is great role model for kids. Sure, she's 25 now and you'll see her do more adult things. Well, better now than when she was 16. You can tell just by looking at some Disney stars that they're going down the wrong path. You never here about her getting into fights or getting arrested, or even doing drugs. She tries to keep it safe and not to let fame change who she really is, and I think that her parents made sure they instilled that in her.

She might try to get out of the child star phase by doing more adult roles and proving to America that she isn't just Olivia from The Cosby Show or Raven Baxter from That's So Raven, and yes, the other Disney stars want to do that too, but Raven is smart about it and doesn't want to degrade herself in the process.
There are Disney princesses like Miley, selena or Demi, but there is only one Disney queen, and she is Raven Symoné. She has always been on another level than the other Disney actresses, she is easily one of the best singers to ever have been on Disney, she's can act, she can dance, she can do anything. She is amazing and definitely does not get enough credit for her amazing work. Raven should at least be in the top 3, she's definitely better than Selly G. even thpugh Selena is pretty good herself, Christina and Demi deserve their places up there, so Christina should be #1, Raven should be #2 and Demi should be #3.
Everyone else on this list besides Justin Timberlake and Christina Aguilara is a loser that is going down a bad path. Selena Gomez is on drugs and drinking now, heard about that? Raven Symone is BY FAR the disney star of stars. She's actually good and when I hear the laugh track play, I'm laughing because the joke is actually funny. One time, I asked Mom if I could stay up to watch That's So Raven. come on, she HAS to be number 1
I love Raven-Symone! She's a great singer, and I love her beauty! I loved her show, That's So Raven since I was a kid! The other Disney stars-the new Disney Channel, are just bad! I like Kyle Massey, too, but not as much as Raven!
13
Laura Marano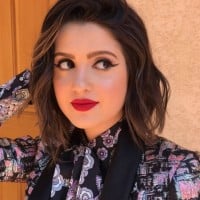 Laura Marano is an American actress and singer, best known for her starring role in the Disney Channel series Austin & Ally as Ally Dawson.
Laura should definitely be higher. I love her voice and the progress she's made since season 1 is incredible. She should at least be in the top ten. I love all her songs, my favourites are Parachute, No Place Like Home and The Me That You Don't See.
Laura's voice has improved a lot since she started playing Ally on Austin and Ally. She has an angelic voice with great resonance throughout her range.
What! 13! Why is it 13? Laura should be number 1. She is the best actress and singer in the world! Boo! Laura Marano is the best! Not Demi Lovato!
I already love Boombox! She has to be like, at least top 3! You are beautiful and a great singer Laura!
14
Lea Salonga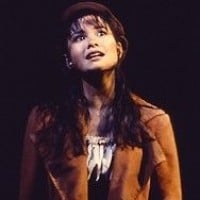 Filipina singer and actress Lea Salonga has released nine studio albums, three live recordings and is involved in at least ten cast recordings.
This is not fair, end of July 2017, she was number 24th... 1Aug 2017 she is at the back of the list and I am voting each day. She is a great singer and she deserves at the top. Is it because she is Asian so she has to be at the back of the list?
Sorry, but she has the BEST voice of them all. The only problem is the is BROWN.
The singer of "A Whole New World" and "Reflections" is this low on the list...?
What happened to he? I am voting everyday and the other day she was number 24 then yesterday poofff number 75.
15
Corbin Bleu
High school musical still rocks, and Corbin was one of the best singers. Don't care if he didn't have main part in the act, more important is good songs and outlook. Love Corbin Bleu - we will never forget you.
16
Idina Menzel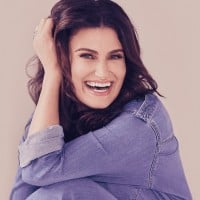 Idina Kim Menzel is an American actress, singer, and songwriter. Menzel rose to prominence when she originated the role of Maureen Johnson in the Broadway musical Rent. Her performance earned her a Tony Award nomination in 1996. She reprised the role in the musical's 2005 film adaptation.
How are those silly pop stars above Idina Menzel? Broadway talent beats pop "talent" any day of the week. Idina's voice is so powerful, and unlike many of the other people on this list, she can actually sing live. Wait, not just live. She can actually sing, something that Miley Cyrus and many others struggle with.
Vocal control always on pitch, power and a sound that is unlike any other. Especially enjoy her ability to hit high notes without screaming. And what a range. Realize people will chose others for their personality and fame but for pure acoustic enjoyment, this gal can create sounds few others can.
Idina menzel is the best. She deserves to be on the 1st position. My list would be like this-
1. Idina Menzel
2. Naomi Scott
3. Dove Cameron
4. Mandy Moore
5. Kristen Bell
Idina Menzel is a great singer, no denying the fact. She sings "Let it Go" better than Demi Lovato could ever do!
17
Dove Cameron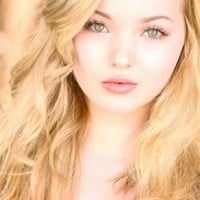 Dove Cameron is an American actress and singer. She is known for playing a dual role as both title characters in the Disney Channel teen sitcom Liv and Maddie, which ran from 2013 - 2017.
There is no way that Demi Levato is a better singer than Dove Cameron. She should be the best singer in like the universe, and the best actress in the world. Who couldn't love her voice and her acting skills? And she has a really wide vocal range and really funny. Plus she can sing like a "Dove". And boy, can a dove sing! Laugh out loud!
Dove has amazing control. And in her higher range she can sound strong and powerful or she can be relaxed and calm and still pull off crazy belts. And seriously, if she used the same notes she uses to BAM WHAT when she sings, she'd be able to belt out A5s like it was nothing!
Why is Dove Cameron number 16
She is the best singer I've ever heard and a plus she's a great actress. She is the best singer in the universe, I don't get why she is ranked so low.
It should be 1.Dove Cameron. 2. Sabrina Carpenter 3. Selena Gomez. 4. Laura Marano. 5. Olivia Holt. 6. Debby Ryan. 7. Sofia Carson
Dove Cameron in her very own ways is great in acting and she surprises everyone with her voice. I wish I could her hear sing more.

As a actress shew is great!
18
Debby Ryan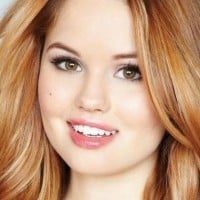 Deborah Ann "Debby" Ryan is an American actress, director, and singer. Ryan is known for starring as Jessie Prescott in the Disney Channel Original Series Jessie and as Bailey Pickett in Disney Channel's The Suite Life on Deck.
She is one of the best, I sing to myself 'open eyes' at night instead of crying myself to sleep. It makes me feel as if I am not alone, she also does not sing about boyfriends that broke her heart and vice versa, she has a wonderful voice AND personality: she is awesome!
Debby Ryan is an amazing, fantastic singer! She deserves to be higher!
She sings her best in duets. She is amazing!
Debby ryan is so pretty and sings well... I always sings 'open eyes'
19
Vanessa Hudgens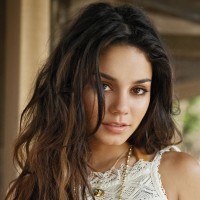 Vanessa Anne Hudgens is an American actress and singer. Hudgens rose to prominence playing Gabriella Montez in the High School Musical series.
I love Vanessa! As an actor and a person (even though I don't know her). But her style is on point. And she seems cool. But I don't like her very much as a singer, from the very beginning of her solo music career I was never interested. HSM I enjoyed, her solo music not so much. Also, I'm dying and praying for her and Zac Efron to get back together. Please Austin Butler? Vanessa you were so good with Zac. Make all our dreams come true and reconcile that "highschool" sweetheart relationship.
I'm like her voice. Her voice is amazing when she was in high school musical 1 2 3 I think she is the best she so beautiful too
And I hope she is become a singer with amazing voice
Vanessa Hudgens has a nice voice.
Deserves to be in top 20
20
Hilary Duff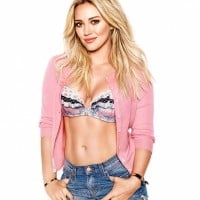 Hilary Erhard Duff is an American actress and singer. Duff began her acting career at a young age, and quickly became labeled a teen idol as the starring titular character in the television series Lizzie McGuire.
No kidding! Hilary, The Hilary Duff, is number 15. I almost died seeing that. You cannot compare her to Selena Gomez, let alone Miley Cyrus. Dude, she is inspiring, talented and very charming. Dressing in appropriately or saying bad words is not necessary. Hilary knows that, and what wouldn't I do to meet the beautiful girl! PS: to all those people who see her as sweet lizzie mcguire, grow up! Yes, she certainly did a superb job as the curious teenager but listen to her songs, people! Sure, she might have done plastic surgery but she shows that she is not always sweet lizzie.
HILARY IS THE BEST!
There's no one like her! She's the most humble celebrity I have EVER seen! Her voice is awesome! She's also very pretty!
She's good in every field, from books to acting to singing and lastly to her personality.
She really IS a role model for everyone. No. 17 is definitely no place for her! Please vote for her!
Love you hilary, YOU"RE THE BEST!
Hillary should be in the top ten! A lot of her work as a teenager still has up today, and she's only evolved as a singer. "Sparks" was one of the most underrated pop songs of 2015 and for no good reason! I really hope she finds more successful as an singer in the near future.
She's awesome! I have loved her since she was on Disney and off Disney. She hasn't let fame get to her and I don't know why she isn't at number 1. Hilary is a role model she writes sings and acts. Don't forget shes LIZZIE MGUIRE
21
Emily Osment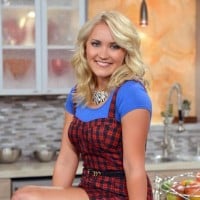 Emily you rock. I like your I don't think about it and I hate the homecoming Queen very very much, I listen them every time I on the computer. I'm sure that You will be a super hit star in the future.
Emily Osment needs to make more albums. She has an amazing, beautiful and unique voice and she is by far the best Disney singer I have ever heard.
Emily Osment could be an incredible country singer. She's like a younger Carrie Underwood and she's so sweet and much better than Miley Cyrus.
Whats Emily doing at number 9? I think that Emily Osment is an amazing, talented, gorgeous singer. SHE ROCKS!
22
Joe Jonas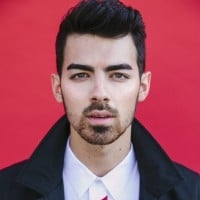 Joseph Adam "Joe" Jonas (born August 15, 1989) is an American singer and actor. Jonas first rose to fame as a member of the pop-rock band Jonas Brothers, along with his brothers Kevin and Nick. ...read more.
Love you Joe... you make me smile and laugh
Love you joe.. You rock..
His voice is good
23
Melissa Joan Hart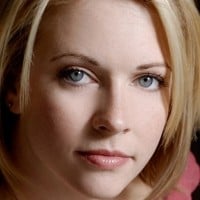 Melissa Joan Hart is an American actress, director, producer, singer, fashion designer, and businesswoman.
24
Sabrina Carpenter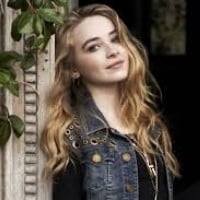 Sabrina Ann Lynn Carpenter is an American singer, songwriter and actress. She stars as the young version of Chloe Goodwin in The Goodwin Games and as Maya Hart in the Disney Channel series Girl Meets World. She plays Jenny Parker in the Disney Channel Original Movie Adventures in Babysitting . (She) Has two albums out, Eyes Wide Open and EVOLution .
I think Sabrina should be 1. She doesn't deserve to be compared with Miley Cyrus. She's doing well with her acting,as well as her singing. She released her new album, Eyes Wide Open, and I can't pick which song is my favorite. She's one of my favorite singers (I can't pick between her, Dove Cameron, and Rachel Platten). She's one of the most beautiful faces I've ever seen. Just check out her music video for "Can't Blame A Girl For Trying " where she barely has makeup. She sets a great example for people aspiring to reach the stars.

PS. She has such an amazing voice. She's one of my musical influences. I just love her.
Put her on number 2! She's the best Disney singer and actress ever. Her voice is absolutely amazing and nice to listen to. I mean I do love Selena Gomez but I also love her too. I just love her voice a lot. I watched her covers and I love them and her voice sounded like an angel. She shouldn't need auto-tune to sing covers. Do more covers please. Add her to number 2! Man, she's just talented! Her covers and songs are beautiful and so as her voice too. I love you,You rock!
Sabrina is talented. Not every young girl can release three album before 20. Sabrina has Eyes Wide Open, EVOLution and Singluar which is still in processing. She can sing without auto-tune in almost her every performance.
She is beautiful and bold. She has a sense of humor and she was in this industry in a very young age which she had to face those bad and mean comments when most of her peers are studying and learning how to become and adult.
Wow this rating scale is lousy, Sabrina Carpenter with her totally amazing voice at such a young age this Disney star is going far! I truly think / I know Sabrina Carpenter music is great and has a lot of meaning to each song. She not only is NBT but is a truly rising star!
25
Mandy Moore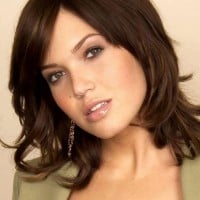 Amanda Leigh "Mandy" Moore is an American singer-songwriter and actress. Moore first came to prominence with her 1999 debut single, "Candy", which peaked at number 41 on the Billboard Hot 100. After singing with Epic Records, she released her first album, So Real, in 1999. It went on to receive a Platinum ...read more.
Not very many people know that Rapunzel (from Tangled) is voiced by Many Moore. This is why she is on here, if you people are wondering.
Beautiful voice full of energy!
PSearch List