Top 10 Best Female Singers of the '70s
This is a Best Vocalist Category which may or may not relate to record sales.

The Top Ten

1 Anni-Frid Lyngstad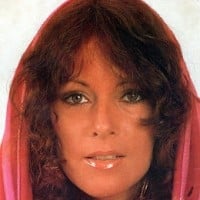 Anni-Frid Synni, Princess Reuss of Plauen, widely known as Frida Lyngstad or by just the mononym Frida, is a Swedish pop and jazz singer.
The best singer of ABBA! She is wonderful and the most beautiful woman in the pop music wold! Her voice is deeper and richer than Agnetha. Thanks to her chocolate-velvet voice such songs as Knowing Me, Knowing You; Money, Money, Money; Fernando; One Man, One Woman; I Have A Dream; The King Has His Crown; Lovers Live A Little Longer; Super Trouper; Andante, Andante have taken on their proper sound. A lots of people talk more about Agnetha but in my opinion Frida's voice, appearance and acting skills are better than Agnetha's.
She is the most wonderful and beautiful singer in the pop music world! Thanks to her chocolate-velvet voice some songs like "Knowing Me, Knowing You"; "Money, Money, Money"; "Fernando"; "One Man, One Woman"; "I Have A Dream"; "The King Has Lost His Crown"; "Lovers Live A Little Longer"; "Super Trouper"; "Andante, Andante"; "Our Last Summer"; "The Piper"; "The Visitors" and "When All Is Said And Done" have taken on their proper sound. In my opinion, Frida's voice, appearance, style and acting skills are better than Agnetha's!
Best singer of all time. Abba is nothing without her and she has an incredible vocal range. Her voice is so pure, she sing like an angel. The best abba songs are the ones where it is Anni-Frid who is the leading singer : Knowing me Knowing you, Fernando, Super trouper etc. Everyone talk more about Agnetha Faltskog who is of course an amazing singer too, but they forget Frida who is better than because she have a bigger vocal range. She is so funny too
Anni-Frid and Agnetha together is what gave ABBA its unique amazing sound that still resonates 50 years later. Well-deserved spot in Rock and Roll Hall of Fame (ABBA is only group coming from non-Anglophone country in the Hall)
2
Karen Carpenter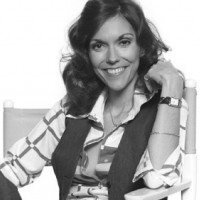 Karen Anne Carpenter was an American singer and drummer. She and her brother, Richard Carpenter, formed the 1970s duo Carpenters.
Karen can sing something out of Sesame Street and make it sound like a hit (and if memory serves, it was a hit! ). But... when she goes into her lower register and brings out that deep, soothing, tender notes, she can make it sound like she's having dinner with you at a romantically-lit restaurant table at a steakhouse, where the waiter is pouring you both a bottle of red wine... the fireplace across the dining room adding to the warmth of the conversation that the two of you are having... about absolutely anything Karen wants. There is an unmistakably-unique charm and a very powerful sense of longing in her voice that just grabs you and makes you want to listen to her even more! And here's the thing, even when she's just talking, her speaking voice, her tone, and her inflection... these things just make her seem like somebody you absolutely want as your closest friend!
As a loudspeaker engineer, I work with music everyday and without a doubt the greatest female singer to have ever lived is Karen Carpenter. In my opinion the "best female singer" would have perfect pitch, incredible tonal balance, smooth transition between octaves and have the difficult task of never causing me listener's fatigue. That my friends is nine other than Karen Carpenter.

There are many female singers from the 70's that I "liked" more like Roberta Flack, Diana Ross, Rita Coolidge, and probably at least a few more but without question, Karen Carpenter was the greatest female "singer" of all time.
I love listening to music, especially music from the '60's, '70's, and '80's, and I'm no expert at all, but from all of the female singers I've heard, in my humble opinion, I would have to say that Karen Carpenter had the most beautiful singing voice I've ever heard. I believe her voice was almost angelic, as someone else said. It really is too bad that she didn't seem to realize how much she was appreciated.
I grew up listening to the Carpenters and loved her voice so much! Thank goodness my baby brother was sleeping in the next bedroom. As my mom played the Carpenters greatest hits over and over so us three little girls wouldn't wake the baby! I know every word of that album. Karen had the loveliest, smooth, easy and resonating voice. No one like her.
3
Agnetha Faltskog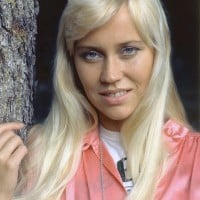 The 70 s was a golden decade for music. A time when real singers, sang real songs, mostly self written. Real vocals sung without the need for auto tune, and resorting to wearing boob tubes and miniskirts half way up the crack of their ass to get noticed. How many of todays manufactured talentless poseurs could cut it in the 70 s? Not many! So many 70 s female singers to choose from I find it hard to pick a favourite Ann Wilson, Kiki Dee, Linda Ronstadt, Melanie Safka, Aretha Franklin, Dusty Springfield, Cass Elliot, Stevie Nicks, Karen Carpenter. I could go on so I will. Helen Reddy, Kate Bush, Carole King, Carly Simon, Ann Murray, Barbera Streisand, Gladys Knight, Cher, Elkie Brooks, Phobe Snow, Bette Midler, Siouxsie Sioux, Agnetha Anni Frid of ABBA.
There were a lot of great female singers of the 70's, but as far as vocal quality, control, and crystal clarity, Agnetha Faltskog is probably the best choice. The best showcase of Angetha's vocal prowess is the ABBA song "The Winner Takes it All". When ABBA was inducted to the Rock and Roll Hall of Fame in 2010 or 2011, Faith Hill made a feable attempt to sing "The Winner Takes it All" Faith Hill is a good singer, but she should not have sung that particular song. That would be like someone trying to reproduce the Mona Lisa or paintings on the ceiling of the Sistine Chapel. Yes, Agnetha get my vote!
Agnetha has a vocal range which she can raise up or down easily uneffortlessly. As she sing, anyone watching can see her facial expression, feeling with her heart the lyrics she is singing, arousing sympathy, love, or joy from audience. She acts so mature and elegant on stage all the while singing. Aside from that, she's a devoted mother. A great composer and singer, she was already a well known singer/ composer independently in Sweden even before she joined ABBA. She is also an actress as she proved in playing Mary Magdalena in Jesus Christ Superstar - a Swedish version
A star full of golden explosions. Her voice is just so sweet and high! Not only she is beautiful and pretty on the outside but also on the inside. She is a true blonde, golden and amazing women and a singer. ABBA wouldn't be complete without you.
4
Linda Ronstadt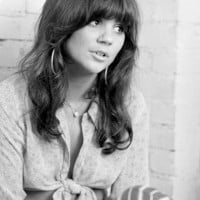 Linda Maria Ronstadt is a retired American popular music singer. She earned 11 Grammy Awards, three American Music Awards, two Academy of Country Music awards, an Emmy Award, an ALMA Award, and numerous United States and internationally certified gold, platinum and multi platinum albums.
Linda is by far the most versatile vocalist on this list, able to display perfect tone in any genre of music. Just listen to any of her live performances, not digitalized, just pure Linda! Didn't see Doris Day on the list, but she should definitely be top 10.
My adoration of Anna-Frid and Karen Carpenter is practically boundless, but there is absolutely NO choice for #1 but Linda Ronstadt. If talent were the sole determinant, Linda would take the top ten spots in this ranking, with Frida the runner-up at #11. My bet is that if the artists who made it into this list were given votes, they would elect Linda almost unanimously. She's in a class by herself where ranking is silly.
Again I say it, Linda Rondstadt is the second best female singer in a popular way in The Twentieth Century. She should be number two. It has to be that way - it is that important.
She was the best selling female artist in the 1970s. She sang the most popular non-English album in American history. She was great and versed in country and other music, even classical music.
We miss something by not telling the truth, in society and in culture.
The truth is that next to Karen Carpenter Linda Rondstadt is the best female singer that has ever been.
A fantastic voice and beautiful interpretation of songs. We are so lucky to have been able to hear her, and we still have access to her full back catalogue. So sad she can't sing anymore, I loved her work with Dolly Parton & Emmylou Harris 3 superb voices together.
5
Stevie Nicks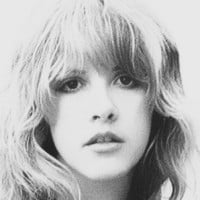 Stephanie Lynn "Stevie" Nicks is an American singer and songwriter, best known for her work with Fleetwood Mac and an extensive solo career, which collectively have produced over forty Top 50 hits and sold over 140 million albums.
Stevie is by far in my opinion the most inspiring and influential 70s female musician, her voice just send chills. LOVE HER!
Whenever I'm feeling stressed, sad, or angry, I would listen to her songs and they take me away from those bad feelings.
I love Stevie Nicks because of her voice. When you hear it, it's just something that touches you.
"Silver Springs", "Sisters of the Moon", "Dreams", need I say more. Best female vocalist of all time.
6
Barbra Streisand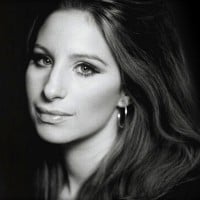 Barbara Joan Streisand, known professionally as Barbra Streisand, is an American singer, songwriter, actress, and filmmaker.
Only those without an ear for music do not realize Barbara was the greatest female voice of the 20th century (and to date). Unfortunately many of her songs were under contract and she had to perform the difficult show tunes in most cases.
Greatest vocalist of all time, she can destroy any singer in this list with one vocal phrase.
The best singer of every single decade she's ever lived!
Don't rain on my parade in one of my biggest inspirations as a female vocalist.I can only hope to achieve the way that she hits the notes perfectly.In my opinion I believe she is one of the best female singers.
7
Olivia Newton John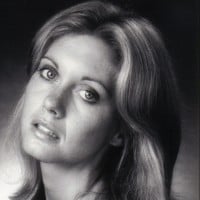 Dame Olivia Newton-John was a British-Australian singer, songwriter and actress. She was a four-time Grammy award winner who had amassed five number-one and ten other Top Ten Billboard Hot 100 singles, and two number-one Billboard 200 solo albums. She died on August 8, 2022 of breast cancer in Santa Ynez, California.
Olivia could sing almost every genre. From true country; folk; pop; rock; jazz and her voice just gets better with age. A great actress; and always a positive force on this planet. There is no other voice out there that can sound like Olivia. A huge range, perfect pitch and impeccable intonation. I agree with all of the other comments, Olivia is a Goddess, SHE JUST SANG, the finest singer. I love me some Olivia.
Olivia "The Goddess" newton john! Was the total package! Beauty, class and the voice of an angel! She will always be #1 in my book. Wish we had female singers today with such a great voice. They all sound whiny or on helium today. Sad!
A lot more than just a pretty face, when ever she was on stage or screen she drew you into her world, her vocal was totally unique, and she did not have to use Sex appeal to make people notice.
Her songs were most remembered for touching hearts. She gets 2 thumbs up! She didn't have a lot of showmanship or fancy outfits. SHE JUST SANG and did it well with sweetness in her voice.
8
Carly Simon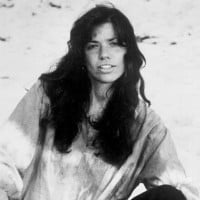 I have always felt that Carly's songs are so real and lack pretension. If you have listened to her in interviews, she is very humble and sometime self-deprecating, and often very funny. She doesn't take herself too seriously, but I wish other would!
Come on...should be much higher on this list. She did the first album of standards, 'Torch' (and followed up with the more over the decades), but Linda Ronstadt got all the media blitz with 'What's New'. Listen to Torch then What's New and you'll know who the real queen is.
Carly Simon writes personal, unique songs. She is humble and stays out of the limelight. She should be proud of her career.
A totally original talent - nobody sounds like Carly and her songs speak to you.
9
Helen Reddy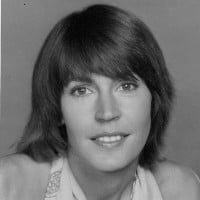 Helen Maxine Lamond Reddy was an Australian singer, actress, and activist. In the 1970s, she enjoyed international success, especially in the United States, where she placed 15 singles in the Top 40 of the Billboard Hot 100. Six made the Top 10.
Truly one of the biggest vocalist of the 70's and truly one of the most unappreciated hit makers of all time. The powerful range of her vocals to at times subtle and very tender vocal performances. Within a short span of 5 years, she produced some of the best pop songs ever! "I Don't Know How To Love Him", "Angie Baby", "You're My World", "You and Me Against the World", "Peaceful", "Ain't No Way To Treat A Lady", "Emotion", "Candle on The Water" and of course "I Am Woman" showcased what a true vocalist is. And then there were some of her best songs that unfortunately did not get the attention they should have, so please listen to "Poor Little Fool", "Somewhere in The Night" and "One More Night" and "Let Me Be Your Woman".
Amongst the great, versatile, two octave singers who doesn't get much appreciation. She's a jazzer, a rocker, a pop maker and whatever comes to its mind.

But I do feel that if one were to be called "Queen of 1970s Pop", because "1970s Pop" would imply every popular music in the world, even German schlager, singing diverse languages... It is generalisation of "There's more pop music to American pop... What kind of pop? " it would be Nana Mouskouri, not Helen. Others would say Agnetha, maybe some girl from Baccara, it's limitless, in short. Thus Helen should be the "Queen of 1970s Americana Pop", since it is consistent with Helen's Billboard Charts achievements, her charting, her being the jack of all trades as actress, Las Vegas entertainer, and presenter. But I do think she is a skilled presenter than Cathy McGowan; or much more, Helen is the American answer to Top of the Pops.

With all due respects, I hope Helen Reddy gets re-evaluated in easy listening pop like Nick ...more
I love her rendition of two seventies songs, Billy Joel's "You're My Home," and Jim Croce's "I've Got A Name." I'm African American. I played all types of music in my room in my youth. My father, for the most part, only liked jazz, but he thought Helen had a great voice. I'm so excited that she's on this list!
All I can say is She is one of the greatest female vocalist I have even listened to. If only I could turn back time to the 70's I would still have all her recording playing whenever I was home. Just love her music!
10
Vikki Carr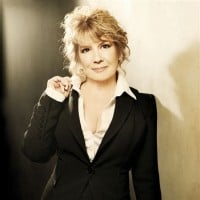 No singer has ever touched my heart and soul the way Vikki Carr has! She can deliver a song with such passion and emotion that you literally feel what she is feeling. Sinatra has said "She possesses my kind of voice! " and Dean Martin said "she's the best girl singer in the business! " I was thrilled to see Ms. Carr perform in Sept. 2012 and indeed, she continues to reign as The BEST girl singer ever!
She is just so great, you should see her performing alive! And listen to her different recordings, she just got a WONDERFUL voice going from country music, to latino pop, mariachis, blues etc... As Sinatra and others said, she is definitely one of the best female singer in the US, and besides such a very hearted person. Christophe (Belgium)
I have seen Miss Carr many times in concert since the late 1960's and she is wonderful! Her voice is rich and beautiful! She has definitely gotten better as time has passed and I believe she is THE BEST singer that this old world has ever heard! She has truly blessed my heart many times!
I have been a BIG fan of Vikki Carr since I was in my teens. Followed her on T.V., have her music, autographed photos, posed with her, attended concerts. I enjoy her songs in English and Spanish. She should be awarded the Best Female singer. She is awesome!
The Contenders
11
Shirley Bassey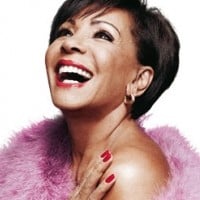 Dame Shirley Veronica Bassey is a Welsh singer whose career began in the mid-1950s, best known both for her powerful voice and for recording the theme songs to the James Bond films Goldfinger, Diamonds Are Forever, and Moonraker.
I was MESMERIZED by her vocals at 13 in the movie score GOLDFINGER! I saw on T.V. variety shows after & was spellbound by her vocal strength & power! Years later Barbara Streisand, Vicki Carr, Phyllis Hyman, Celine Dion & oh gosh Sarah Vaughn & Nancy Wilson! & Whitney Houston reign after as all the greats!
Always a pleasure to listen to Shirley. Masterful expressive phrasing. That's what you come to expect every time you hear Shirley sing. Until you hear you, you never knew such unmatched ferocious power could be at once so tender, so refined, so magical.
Dame Shirley's vocal abilities make her not only the best of the 70's, but the best for the last 50 years!
Shirley Bassey could always mesmerise an audience with her vocal delivery & presence.
Loved by millions to this day...
12
Carole King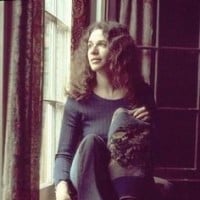 Carole King is an American composer and singer-songwriter. She is the most successful female songwriter of the latter half of the 20th century in the USA, having written or co-written 118 pop hits on the Billboard Hot 100 between 1955 and 1999. King also wrote 61 hits that charted in the UK, making her the most successful female songwriter on the UK singles charts between 1952 and 2005.
Certainly one of the most influential with her verse; Tapestry spoke to my soul.
Very distinct voice makes any band the key to sucess. She sings well with others like james taylor.
"Will you still love me tomorrow? "
13
Joni Mitchell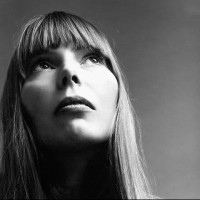 Roberta Joan Mitchell, professionally known as Joni Mitchell, is a Canadian singer-songwriter. Drawing from folk, pop, rock, and jazz, Mitchell's songs often reflect social and environmental ideals as well as her feelings about romance, confusion, disillusionment, and joy.
She had a unique voice and wrote all her own songs. There has never been anyone like her. An excellent guitarist too!
A Superb musician. One of the greatest female singer songwriters and how wonderfully has her voice aged?!
Top Ten For Sure. Hope she does a farewell tour but not quite yet.
12? This can't be a serious poll. Joni Mitchell easily belongs in the top 3.
.
14
Donna Summer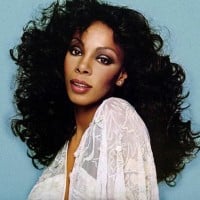 LaDonna Adrian Gaines, known by her stage name Donna Summer, was an American singer, songwriter, and painter.
Pop music's first mega star, selling millions of record worldwide and pushing the boundaries by crossing into multiple genres. She was the first female to dominate the Billboard charts. The first to have 3 #1 singles in the same year, and 5 top 5 singles in the same year. The first to have the #1 single and # 1 album at the same time, in the modern era (and the first to repeat that feat), first to have 2 songs in the top 3 (and the first to repeat that feat). She brought 3 multi-platinum double albums to the top of the charts in 14 months. In one 13 month period she scored 6 top 4 singles (4 #1s, 1 #2 & 1 #4). The only artist to be nominated for a Grammy in 5 different genres and the only artist to win in 4 different genres. She knocked the door down for female artist to build careers on dance music... (Madonna, Janet Jackson, Beyonce & Rihanna). The Rock and Roll Hall of Fame named her "Diva De Tutte Dive", the first true diva of the modern pop era.
Pop music's first female mega star, selling millions of record worldwide and pushing the boundaries by crossing into multiple genres. She was the first female to dominate the Billboard charts. The first to have 3 #1 singles in the same year, and 5 top 5 singles in the same year. The first to have the #1 single and # 1 album at the same time, in the modern era (and the first to repeat that feat), first to have 2 songs in the top 3 (and the first to repeat that feat). She brought 3 multi-platinum double albums to the top of the charts in 14 months. In one 13 month period she scored 6 top 4 singles (4 #1s, 1 #2 & 1 #4). The only artist to be nominated for a Grammy in 5 different genres and the only artist to win in 4 different genres. She knocked the door down for female artist to build careers on dance music... (Madonna, Janet Jackson, Beyonce & Rihanna). The Rock and Roll Hall of Fame named her "Diva De Tutte Dive", the first true diva of the modern pop era.
Donna not only sang disco, she sang rock "Wanderer Album", Hot Stuff. She always did an array of different music. Soul, Country, inspirational, Rock, Gospel. Look at Grammy's she won. She was a trail blazer. The music is still played on commercials, clubs, movies(American Hustle) and T.V. shows. etc.
Donna Summer defined an era of music: the disco era. She was, undoubtedly, the female disco artist of the 70's. Yes, there were others, but Donna tops them all, in my opinion.
15
Kate Bush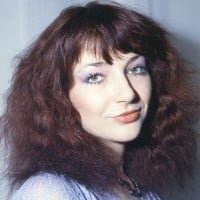 I admire her for being only interested in the music and never being a diva, her writings are genius!
A vocal range in pure opposition to that of Arthur Brown's. Excellent!
Everything about her is original. She is a pure talent.
One of the best original songwriters of all time.
16
Debbie Harry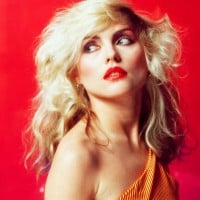 Deborah Ann "Debbie" Harry is an American singer-songwriter and actress, best known as the lead singer of the new wave and punk rock band Blondie.
She sounds incredible on every recording.
Her Top of The Pops appearance back in 1978 singing Heart of glass is indelibly stamped in my brain.
Her approach is like a jazz singer's. I don't know what her range is, but what she does within that range is astounding. 70/early 80's Debbie uses her voice like a trumpet and is endlessly inventive. Mature (55+) Debbie is even more impressive, especially on the new material, pure artistry on every track. In concert she can slip off key, and like Nina Simone, still overwhelm us with the artistry and feeling. She's also a total actress. English Boys, Little Girl Lies, and Rip Her to Shreds sound like the work of one voice inhabited by different people. Her/Blondie's lyrics are also worth more attention than they get - they frequently go insane, which is what Blondie's all about, letting go of reality. My favorite line is "one week hung up superb said maybe not."
Debbie Harry's voice is insanely beautiful, as exemplified in Heart of Glass. For at least the first 100 times I heard the song, I had no clue what she was saying, and I was so mesmerized by her voice that I didn't care. Then, her voice in Call Me, the #1 song for the entire year of 1980, was powerful, while at the same time, emotionally melodic. Debbie Harry, and Donna Summer should both be in the top 5.
How is the gorgeous Debbie Harry number 19? She had such a unique styled voice and showed that in all of the great Blondie songs.
17
Anne Murray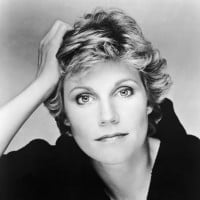 Morna Anne Murray known professionally as Anne Murray, is a retired Canadian singer in pop, country, and adult contemporary music whose albums have sold over 55 million copies worldwide.
Anne was Elvis Presley's favorite voice. An alto who sang with such ease. She slid to her notes at times and no one has ever been able to it like Anne. Her interpretation of a song is unique. A strong range for an alto and a quality rare and beautiful. I listened to Anne's music everyday growing up. I still put on a song or two and it brings me right back to the feeling or moment when I first heard her voice. Her music and voice comforted me and in the subtleties of her style, I found myself in awe of such a talent. Thank you Anne for the voice, the music, and the memories.
While lists are often 'subjectively' drawn or formed, Anne Murray's voice is objectively great...and being at number 16 is absurd. Her and Karen Carpenter were the best altos of the 70's..and all time. Sorry...but Tina Turner, Cher, Cindy Lauper and many others are objectively NOT the singer Anne was...but often sneak onto these lists because of people's personal tastes and opinions...not because they were better vocalists than Anne Murray.
Anne Murray is an all time favorite. Her vocal range is amazing and the rich alto soothes the soul. It seems that she can sing others' hit songs and pull it off with her own style. She and Karen Carpenter have provided years of dreamy alto music you can go back to time after time.
I loved listening to her because you could actually hear what she sang. Unfortunately I lost part of my hearing and all the modern singers are just a mess of notes.
18
Dionne Warwick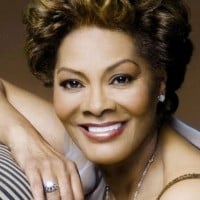 Marie Dionne Warrick is an American singer, actress and TV-show host, who became a United Nations Global Ambassador for the Food and Agriculture Organization, and a United States Ambassador of Health.
You'll Never Get To Heaven If You Break My Heart" was the first time I came to know the voice of Dionne Warwick, I was 12 & as I came out of the operating room, drowsy I heard this song playing & Everythg was right, on the gurney I was singing & moving, MUSIC has THAT Effect on me & this song did, so did "Walk On By", Do You Know The Way To San Jose"! Variety shows were BIG on T.V. in the 60's! It was an introduction to genres kids aren't as privy to now! We had "Auditorium" in school where we learned all the great masters, music-poetry-art! I'm a Dionne Warwick/Burt Baccarack fan! LOVE Dionne!
Who could forget Dionne? Amazing amazing musician and singer. What a career and range she had. Whitney Houston came from these talented singer like Dionne. One of the few singers with true highs and true lows. When ever you hear her voice, you know it Dionne. No one else sounds like her, no one. Love you Dionne.
I love Dionne's music from the 60, 70's and 80's such amazing singer and performer.
One of the greatest singers and performers of our time!
19
Cass Elliot (Mama Cass)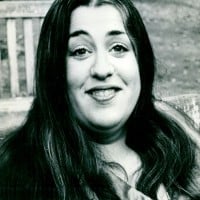 She was such a wonderful and humble singer. I would have loved to hear what she could have accomplished had she not been taken so soon
Loved Cass Elliott. She was definitely taken from us too soon.
20
Connie Francis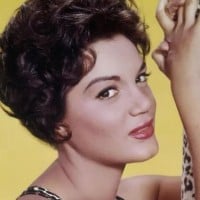 The greatest female voice in pop music... Ever!
21
Joan Baez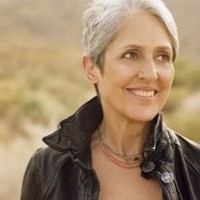 Joan Chandos Baez is an American singer, songwriter, musician, and activist whose contemporary folk music often includes songs of protest or social justice.
She should be closer to the top. definitely the top 10. I loved her music above all the rest in the late 60s early 70s
Still adore Joan Baez and all she stands for.
A magnificent voice, used for good.
She has the purest voice.
22
Nicolette Larson
Love her music! It reminds me of learning how to drive with my sister! Always makes me smile!
To me that sweet woman Nicolette Larson will always be in my heart
All time favorite
Never got enough credit for how awesome she was as a person, song writer and singer
23
Dusty Springfield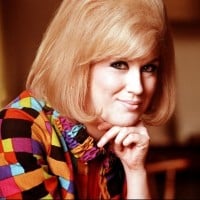 Mary Isobel Catherine Bernadette O'Brien, known professionally as Dusty Springfield, was an English pop singer and record producer whose career extended from the late 1950s to the 1990s.
Terrific stage presence, fantastic voice.
A true British icon, with the best sound.
Perfect Voice like angels.
24
Tina Turner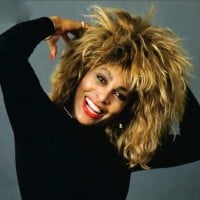 Tina Turner, née Anna Mae Bullock, was a singer, dancer, actress and author, whose career spanned more than half a century, earning her widespread recognition and numerous awards.
A musical icon! Tina made history with her performances ad wonderful voice! One of music history's greatest vocalist and performers.
She is number one in my book.
A classy legend
25
Janis Ian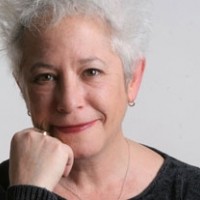 An intimate sound to her voice and great songs make her one of the best singer song writers of the 70's. She's still going strong today, and lots of people have covered her songs.
She had the largest range in her voice.
PSearch List