Best Gangsta Rappers
The Top Ten
1
Tupac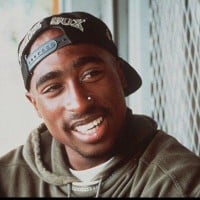 Tupac Amaru Shakur, also known as 2Pac, was an American rapper and actor born on June 16, 1971 in East Harlem, New York. Tupac sold over 75 million records worldwide and has been referred to in multiple major publications such as Rolling Stone as one of the greatest music artists of all time. 2Pac was assassinated on September 1996 at the age of 25. ...read more.
Tupac is the most gangster rapper in the history time he is the black jesus. Now if you have any doubts about pac then you are a fool. He is the martyr of gangsta rap. I mean 50 cent was never shot three times and to top that off tupac survived until his last incident. When pac was shot and killed gangsta rap was killed along with him and biggie. He had a lot of bark and to back it he had a lot of bite too unlike many rappers I know ahem (cough lil wayne). Any ways 2pac made hip hop real and true he told true stories of the war in the streets and poverty his music/influence uplifted people from all of that. It sure as hell did that to me. He may not have been a blood or a crip but he was a straight up baller. If Makaveli isn't #1 then I don't know who is.
Why all people thing pac was a gangster. He has made gangster rap because he grow in New York and Oakland - L. A with gangsters. So he know their live experience.
Even the way of thug live doesn't meen to be a gangster.
Pac was in no way a gangster, than a talented Rapper.

But where I agree is that pac has made the most best songs.
Maybe he hasn't the best flow but still the way he rap, his own style of rappin and movin (espacially in hit em up- how do you want it) was really great. Of course he has also a bad side-like the time he split in the camera (because he fed up). But if we talk for music side than he isn't overrated or something like that- ( died with 25) - he is the best of the best-genius rapper.
The man was not a rapper, he was a poet. The energy he brought was incredible because it was REAL TALK. Name one rapper that 2PAC talked about, who came back and responded.. NOT ONE. They were afraid of him. He was not only a brilliant artist, but the most feared... By Mobb Deep, Biggie, Jay-Z, Diddy, just to name a few. They would never. They all fake, including Biggie. Wow he sold drugs, just like a million other people. I'm not impressed. Pac shot at two corrupt and racist police officers in Atlanta that were harassing another black man.. And didn't get in trouble. Pac had more heart than all the other ones on this list combined. I laugh at the ones who comment here about Biggie saying his flow was better. I don't care who flow, lyrics whatever are better, they are lies! Pac had to change his album around because all Biggie did was bite off his style. BIGGIE WAS FAKE, a Tupac wanna be. Nothing more.
Easily one of the best there is. Eazy-E and Dr. Dre didn't write their own lyrics. Eminem isn't a gangsta. The Game is good, but he doesn't come close to the real top, Biggie, Nas, DMX, Big L, Big Pun, Jay-Z, Ice Cube and, most important, 2Pac. He rapped about real stuff, street life, when you listen to him you can feel all the emotions. His lyrics are amazing and he did it for the people. Not to mention the impact he made.
2
Eazy-E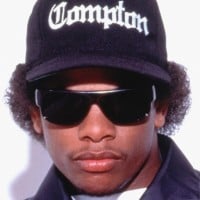 Eric Lynn Wright better known by his stage name "Eazy-E", was an American rapper who performed solo and in the hip hop group N.W.A. He is affectionately called "The Godfather of Gangsta Rap". He was born to Richard and Kathie Wright in Compton, California. On March 26, 1995 Eazy-E dies from complications of AIDS, one month after his diagnosis, at the age of 30.
Since he is the only one on this list who may have been a gangster, he must be the greatest gangster rapper. Looking at some of the people in this list, they are confused between rapper and gangster rapper. Tell me one gangster song by Eminem, Gucci Mane or Kanye West.
EAZY E is th best rapper out. first of all its about gangster rap, and he stays what th role, unlike some other rappers, that talk about their mum or being rich and sheeit. but eazy talks about every gangster thing you could think of. mind you his songs are mostly about th street life or about people who are wannabee gangster and girls. so yeah eazy e through thick and thin. he's what you call GANGSTER RAP!
What is Tupac doing above Eazy E, Eazy is a far more better gangster rapper than him...no disrespect but Eazy was in the game for a longer time. He also made Dr.Dre famous before Deathrow, and he made Hopsin and Bone Thugs-N-Harmony. Listen to the album 187 Kill Em It's On (Dr.Dre). The you will know, or the his lyrics when he was with N.W.A. that's how you know when you heard the real Gangsta of Rap
Man I am his big fan. This guy was a real gangsta and kicked that jerk dr dre and snoop dog in their asses and showed them their places. Obviously people wont to calling him the godfather of gangsta rap for no reason. He and ice cube made nwa rock. RIP Eazy E
3
Biggie Smalls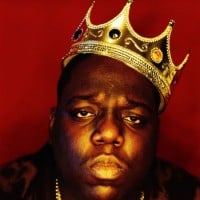 Christopher George Latore Wallace, born May 21, 1972, better known by his stage name The Notorious B.I.G (sometimes Biggie Smalls or just simply Biggie), is an American rapper from Brooklyn, New York. On March 9, 1997, he was murdered in a drive by shooting in Los Angeles, California at the age of only ...read more.
Here's the hard, cold truth... The Notorious B.I.G. (the artist formerly known as Biggie Smalls), Easy-E and Tupac exemplify the gangta rapper genre standard against all other gangsta rappers are compared.

Including Eminem... Er... Marshall Bruce Mathers I's name on this list is like including Tim Tebow on the list of the greatest NBA players of all time. Yes, Marshall Bruce Mathers I is talented but he's no Tupac, Easy-E or Biggie Smalls. Yes, Tim Tebow is a gifted quarterback but he's no Joe Montana or Terry Bradshaw.

This is one of the lamest Top Ten list on which I have ever voted. This list was probably posted by a prankster who is probably hoping to generate some controversy.

If that is the reason why this list was compiled, he or she... FAILED! Laugh out loud
BIG is the greatest of all time for me his flow was second to none he killed any rapper that he had beef with made it from the underground to one of the all time greats of gangster rap even after his death his music still touches people excellent rapper and a amazing talented guy.

Such a shame for gangster rap that biggie and pac got shot in there prime.
Biggie was a swinger. Like a jazz player. His flow is without a doubt the best of all time. Lyrically, no one comes close to him. He should be number one. No disrespect to any rappers on this list, but BIG is the best to ever do it. And this coming from a big 2Pac fan too.
How can Biggie be lower than Eminem? Eminem is not gangsta rapper. And the people who know about gangsta rappers very well know that rappers like 2pac and Biggie are remembered even today for their legacy. Days are changing and hip hop is not like before.
4
Ice Cube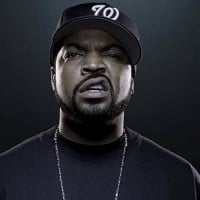 O'Shea Jackson, born June 15, 1969 in Baldwin Hills, CA, known by his stage name Ice Cube, is an American rapper, record producer, actor, and filmmaker. He began his career as a member of the hip-hop group C.I.A and later joined the seminal gangster rap group N.W.A. After leaving N.W.A in December 1989, he built a successful solo career in music and films.
This dude is above easy e, HE WROTE EAZY E'S DAMN LYRICS! In terms of gangsta rapper I think he is above Tupac, just the greatest gangsta rapper ever. Listen to death certificate and amerikas most wanted! You will understand. Shout out to scarface, he should be third. Then comes Tupac and the rest of NWA.
He started it all, and he did it better than anyone. His lyrics, to this day, are still better than any other rapper, gangster or otherwise. He was the godfather of gangster rap. He wrote Eazy-E's lyrics, as well as the rest of NWA's, and if it wasn't for him, none of the other rappers on this list would even exist.
The undisputed KING of gangsta rap! 2pac is great too, but most of his songs aren't even gangsta rap, he's more conscious.
Cube is a true OG, a pioneer of the Gangsta Rap genre. Let's not forget that he's the one wrote all of the lyrics for N.W. A and Eazy-E.
In the song I start this gangster was a nwa song of them start it dumb as not just cube eazy was the leader of the group the one that was making the rules putting up the money! No yall history eazy by far is the godfather for a reason!
5
Eminem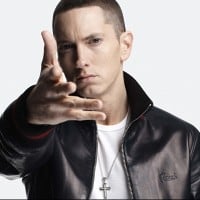 Eminem, born Marshall Bruce Mathers III, is an American rapper, actor and music producer born on October 17, 1972 in St. Joseph, Missouri. Eminem has sold over 300 million records making him the bestselling hip-hop artist of all time. In addition to his solo career, he is a member of D12 and (with Royce da 5'9") half of the hip-hop duo Bad Meets Evil. Rolling Stone ranked him 83rd on its list of 100 Greatest Artists of All Time, calling him the King of Hip Hop. Including his work with D12 and Bad Meets Evil, Eminem has had ten number-one albums on the Billboard 200 and 5 number-one singles on the Billboard Hot 100, and 13 worldwide.
Eminem has the ability to make words rhyme that don't rhyme and can tell a story through his lyrics that are so vivid when you listen to them. Not only that, his lyrics can be genuinely funny and he is the best there's ever been at making diss songs. Just like 'The Game' say's (Check YouTube video 'Game calls Eminem best rapper alive) 'No rapper wants a beef with Eminem because he's a problem. Jay knows, everyone knows you don't with the white boy. He shreds MC's and there isn't a rapper he couldn't slay and he even includes himself in that list. Credit where credit's due, Eminem was the biggest selling artist of the noughties and you don't get that title unless you have serious talent. I listen to hip hop everyday and listen to all types of rap from old school like Rakim, Big Pun, Eazy E, Biggie and Tupac to newer underground rappers like Hopsin, Immortal Technique, Vinnie Paz, Diabolic or Rugged Man but without a shadow of a doubt Eminem is the better than them all.
Eminem is no gangster never claimed to be a gangster never lived a life of a gangster ans never even lived on the streets to be a gangster. Suburbans don't know what a gangster is so they think Eminem is. Eminem might try to act like he was a gangster but he's not. He doesn't even deserve to be on this list or any other list but best white rapper. Whites need to stop trying to pick the white rapper for every list especially one he doesn't belong on. HE IS NOT A GANGSTER. Never even experienced it.
Everything he says turns into a beast song... Every song he features in he surpasses the artist.. He came from a tough life... And he's songs are real and come from the heart especially when tragic events happen in his life he will use it to his advantage... Plus he can change styles easily he freestyles good but his 2010 stuff sucked but now that he's back with some of d12 his old self is coming out
Man, to all the angry black people on this thread, how would you feel if you heard a white person saying things like "those blacks need to stop (blah blah blah)", or "blacks don't know about Classical music! Always listing Coltrane and Cole like they even held a candle to the old masters.. Ignorant s."? White people, for the most part, try very hard to be considerate, and I think it's getting to the point that, as a society, we're all just feeling like if you're not going to try to hold up to the same, we're just going to say "they don't want to get along" and I think deep down, off twitter, most every black person knows that that would not end well for them. I mean, your average IQ is 80, competing in a world populated entirely by others who average 100, and in a no holds barred match of overall competence, I think all you have to do is think back to school to remember how that feels. But, right now, you've got an entire nation ready to not only accept you, but make every possible ...more
6
Nas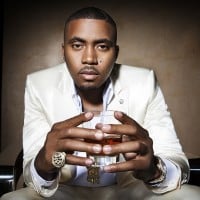 Nasir bin Olu Dara Jones, better known by his stage name Nas, is an American rapper and entrepreneur born on September 14, 1973 in New York City. His album, Illmatic, is considered to be one of the best rap albums of all time. He is also considered to be one of the best rappers of all time.
No one is better than NAS! No other rapper has a flow of his quality with any beat in any song he has! His lyrics are the best no doubt and if you have got doubt then you anit listening to his song! Nas is the sickest stillmatic Illmatic two of the best rap albums of all time!
Beast rapper that paved the may for modern New York rappers. Songs like Ether, N.Y. state of Mind, and Made You Look just to name a few.
One of the greatest rappers alive, let along gangsta rap. He definitely should be number one on the list.
Nas is no doubt the most gangsta on here. Unlike everybody else he did almost everything he says he did.
7
Snoop Dogg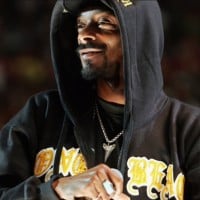 Cordozar Calvin Broadus, Jr., (born October 20, 1971) known professionally as Snoop Dogg, is an American rapper, actor, record producer, and television personality from Long Beach, California.
Snoop Dogg, has done it al.
He is a true O.G. who made it from the ghetto to the top of the world.
He started as a gangmember (long beach crips) hooked up with dre, sold over a million records. Has done gangsta rap song with al of the gansgta rap ledgens.

He is the one (with the game) who puts effort into reuniting Bloods and Crips of the westcoast. As he became older he became wiser and used his populairity to bring people together.

He is the last active REAL gangsta rapper.
Snoop Dogg is probably the most acclaimed rapper of today, he bases all of his songs on Gangster.

His entire style is based on Gangster. that's just Snoop Dogg's style of rapping. and you gotta give it to him. He has really made a name for himself too.
Snoops smoothness, funk and lyrics sum up to something better than the rest. "I promise I smoke chronic til the day that I die. " Doggystyle is hard to beat for a single CD.
Born a gangsta, lived like a Gangsta, raps like a gangsta.
If gangsta rap is ever mentioned, snoop dogg immediately pops into yo head
8
Dr. Dre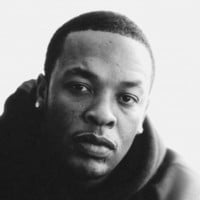 Andre Romelle Young (born February 18, 1965), known professionally as Dr. Dre, is an American rapper, record producer, and entrepreneur. He is the founder and CEO of Aftermath Entertainment and Beats Electronics, and previously co-founded, co-owned, and was the president of Death Row Records. Dr. Dre began his career as a member of the World Class Wreckin' Cru in 1985 and later found fame with the gangsta rap group N.W.A. The group popularized explicit lyrics in hip hop to detail the violence of street life. During the early 1990s, Dre was credited as a key figure in the crafting and popularization of West Coast G-funk, a subgenre of hip hop characterized by a synthesizer foundation and slow, ...read more.
Should be higher- he created real gangsta rap even though there was harder realer psychopath rap- from Memphis and such but DRE?

Gave us NWA, DOC, Warren G, Snoopy, and all the rest of that death row roster. Well Warren was definitely jam but you get it.
Even though Dr. Dre may not have been a real gangster, as in being apart of a gang such as the Crips, he still is one of the pioneers of gangsta rap, and is the king of the beat.

Also he was born in Compton, I don't know why people don't believe that.
Definitely the greatest rapper/producer of all time. He has worked with just about everybody included on this list, including starting up Eminem's and Snoop Dogg's careers. If it wasn't for Dre, rap wouldn't be around today.
Probably the most influential rap song writer and producer ever. The style created by the doctor was the touchstone of gangsta rap, setting the tone for generations to come. RESPECT TO DRE!
9
50 Cent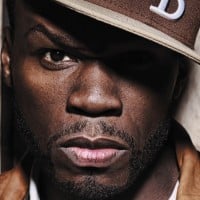 Curtis James Jackson III, better known by his stage name 50 Cent, is an American rapper, actor, entrepreneur, investor, record, film, and television producer.
He is one of the top five gangster artists, Here's the real list for all you people who danoe : Tupac, Biggie, 50 Cent, The Game, Eminem - Top Five artists no real order but they are the five dons. Anyone else chatting about other gangster rap is chatting out they asscrack.
50...Why? Because where he comes you gotta watch your back...A tough millionaire who fought and made his success from Southside Queens to the top of the world.Some of the "gangsta rappers" on this list don't know how looks like the door of a prison sell...These are just rappers.
His music is pure gangstaness. Lil Wayne, Tyga, Drake are all wack compared to this guy. Modern day Rappers don't make real rap just fake ass. I think 50 cent is inspiring and that he should be in top 5.
He needs to be more one he got shoot and lived none of these rappers had that happen he is a true thug his mom was murdered and he sold crack to get money real thug. Thug life
10
Big L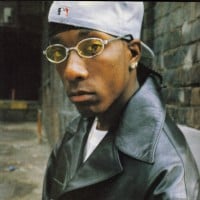 Lamont Coleman (May 30, 1974 – February 15, 1999), best known by his stage name Big L, was an American hip hop recording artist, born and raised in Harlem, New York City, New York. Coleman embarked on his career in rapping, with the hip hop trio, Three the Hard Way. His first notable appearance came on Lord Finesse's "Yes You May (Remix)". Coleman released his debut album, Lifestylez ov da Poor & Dangerous, in 1995 and significantly contributed to the underground hip hop scene. In 1998, he founded Flamboyant Entertainment, his own indie label, through which he released one of his most popular singles, "Ebonics" (1998). ...read more.
No doubt the best rapper of all time in my opinion he could tear anyone apart. Clever rhymes with real grimey harlem beats. Lived and died by the street. RIP BIG L!
Such a good voice, such good flow, and such good lyrics. His instrumentals are good and his lyrics are dope and smart. Notthin much can match the graveyard by Big L for me
One of the best lyricists to walk on this earth and his punchlines were like no other. Insane flow and undoubtedly one of the freestyle kings. RIP Big L
Best gangsta rapper and lyricist of all time. Plus you can't kill him he was born dead.!
The Contenders
11
Method Man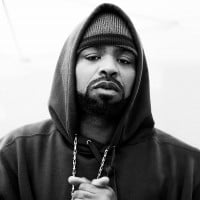 Clifford Smith, better known by his stage name Method Man, is an American rapper, producer, and actor. He is known as a member of the East Coast hip hop collective Wu-Tang Clan. He is also one half of the hip hop duo Method Man & Redman.
Method man is underground and theey said no underground rapper wa sin a gang.
Man he the realest
12
MC Ren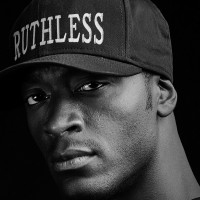 Lorenzo Jerald Patterson, better known by his stage name MC Ren, is an American rapper from Compton, California. He is the founder and owner of the record label Villain Entertainment. His moniker is derived from the middle letters in his first name.
Probably the most underrated rapper of all time. He is not the best, far from it. But he is still not getting any of the recognition he deserves. Ice Cube and Eazy E are still way better than him. But you gotta give him credit.
MC Ren is one of the greatest. He is still spitting gangsta rap to this day! Not like the other fakes on this list that found god and don't do that anymore. MC Ren is true to himself and the fans!
MC Ren never got as much attention as the rest of the NWA (except DJ Yella) even though he was just as good if not better at rapping than the rest of them.
He should be in the top 5 because he never got the attention like the rest in N.W. A excluding yella people don't appreciate his music.
13
DMX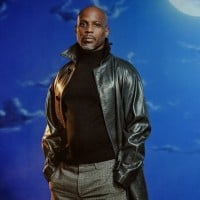 Earl Simmons, known professionally as DMX and Dark Man X, was an American rapper and actor. He was born on December 18, 1970. He passed away on April 9th, 2021 after suffering a heart attack.
For some that's been addicted to crack from his teens, I must admit his something special to keep his physical and mental appearance throughout the years although you can see the drugs evil doing on him now in 2014 as recent as July. Imagine how great he would of been if he wernt on class A drugs... People judge and quick to knock him and a lot of that has to do with the newer generations seeing him the way he is now and not back before in his prime. Easily without any doubt he could have been one of the most powerful/significant figures in hip hop and along with Tupac.
DMX is underrated, to be at this position! DMX is a hardcore rapper, that really doesn't care what anyone thinks, and sticks to his music. Any real rap fan would agree that DMX, is one of the last real rappers.
He's the best hardcore rapper of all time and he's definitely in the top 5 best gangsta rappers. He should also be in the top 10 best rappers of all tim
He should be top 5 minimum. The guys by far one of the best rapper and he don't talk about girls and money like all these other rappers.
14
Danny Brown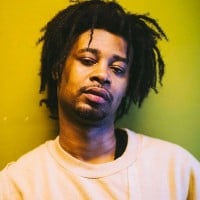 Daniel Dewan Sewell, known professionally as Danny Brown, is an American rapper. He is best known for his individuality, being described by MTV as "one of rap's most unique figures in recent memory".
Danny is the greatest rapper ever known to man. He's underground though you wouldn't know unless you gave him a try. Unlike ASAP and Lil Wayne or any of them fake rappers that rave about mashed potatoes and Versace pillow cases. Danny knows what the streets are like he used to sell Crack. This guy deserves some street creds cause his name rings bells in ery hood you go! You should listen to his song torture or Wonderbread anything on his album old is either about selling rocks or life on the street and the second half is about him drowning himself in pills and booze. He Is a true artist
15
Lil Wayne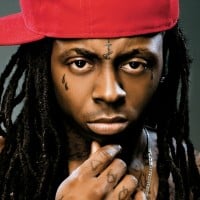 Dwayne Michael Carter, Jr. is an American rapper from New Orleans, Louisiana. He was discovered by Brian "Baby" "Birdman" Williams at a very young age, and was signed to Cash Money Records, where he would be one quarter of the rap group Hot Boys. In the years to follow, he would go on to find his own label, Young Money, where he would sign popular artists such as Drake, Nicki Minaj and Tyga, and he would go on to be one of the most popular rappers of all time. ...read more.
I must say he does have a talent. But being one of the realest gangster rappers he will never be. Truly a bad role model for the youth and going to jail doesn't mean your gangsta. He never lived a real street life as of the people from his city. Money, tattoos and gold teeth means nothing when it comes to being gangsta. But everyone like who they like but being Real is something allot of people isn't.
Top one of the best rappers ever, maybe being in jail doesn't make you gangster but Lil Wayne grew up in Holligrove in New Orleans, where the crime rate is higher than almost any other place in the US. as well as this Weezy was selling crack when he was fifteen (arrest records) and there are photos where he is repping blood gang when he was 15 as well.
He is a very nice guy and he helps as much as he can to other artists, + he is very hard working guy we every now and then see him on screen just imagine how much he would be working in order to get him self to us.. Lot's of respect for you WAYNE
Lil Wayne is just the best cause his songs are very good. He's a real gangster. He was in Jail, he got tattoos and his music is very Gangster. Much people in Holland (Where I live) like him very much.
16
Rakim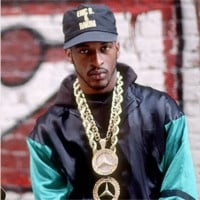 William Michael Griffin Jr. (born January 28, 1968), better known by his stage name Rakim Allah (or simply Rakim), is an American rapper and record producer. One half of golden age hip hop duo Eric B. & Rakim, he is widely regarded as one of the most influential and skilled MCs of all time. ...read more.
17
Jay-Z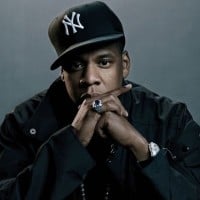 Shawn Corey Carter, known by his stage name JAY-Z, is an American rapper, record producer, entrepreneur and investor born on December 4, 1969 in Brooklyn, New York. He is best known for his albums Reasonable Doubt, The Blueprint, and The Black Album. He is considered to be one of the best rappers of ...read more.
Best dam rapper by for, then Nas don't get me wrong, Love some PAC and biggie. Jay z is the best rapper in the world. I got Love for cube but them other cats you can put there brains in a bird and the bird will fly backwards
He's a lyrical genius
18
SPM
Realest Latino rapper, born a hustla, raised a G. The definition of a Street Poet. SPM was raised in South Park, SE Houston. Speaks of stories from being raised by mother who could barelly afford to buy herself clothes just so she could clothe and feed her children, to slanging Dope, gettin shot at, and working The Night shift. He is currently serving a 45year sentence after being convicted without evidence. Accused of touching a young girl, the daughter of a woman who blackmailed him asking for money, which is %100 unlikely since he could be bustin nuts w/ every ho in the club iif he wanted. SPM H-Town LEGEND, poet, Hillwood hustla, G and player
He's the best to be honest I listen to every rapper and besides 2pac I don't know any other that did it like spm!

And theirs still more to expect from Him when he gets out of prison.

He did a lot of things.

From being pounds across the border to with chapo. Taking over city's was the dope King, made a huge impact on world influence a lot of hustlers blacks Mexicans whites everybody!

Kept it real and did time a lot of times and was bigger then the law he was untouchable.

And his record company was the fastest growing records company made!

If it wasn't for him I would be in prison!

He told me being dope King ain't worth risking my life or freedom to chill!

And he always helps people, made albums in two days all freestyles!

Wining any rap contest.

Was partners with dj screw and made deals with the governor.

And all his 2016 music!

Spm music is medicine

Is dope they just don't put him on top because ...more
Eminem is my number 1 lyricist of all time but I been listening to spm before em even had his first 1st album out. But spm is a awesome lyricist, he's not quite Eminem but if Eminem is a 10 then spm is about a 7.5-8 easy. He gets down... Ok, enough about comparing them. Spm is more gangster rap, some funny stuff when they free style when they're high. I think be would beat most main stream rappers in a real free style.
I agree spm is the best rapper!
19
Raekwon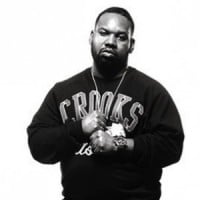 Corey Quontrell Woods, better known by the stage name Raekwon, is an American rapper and a member of the Wu-Tang Clan.
20
Big Pun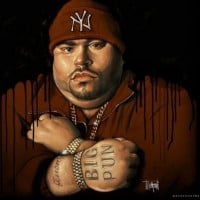 Christopher Lee Rios, better known by his stage name Big Pun, was an American rapper. Emerging from the underground hip hop scene in The Bronx borough of New York City, in the early 1990s, he was the first Latino rapper to have an album certified platinum as a solo act. ...read more.
Why is he so low down!? I'll admit he is not as well rounded as biggie, lyrical as big l or as thought provoking as the don Tupac, but his flow is amazing and can make almost any two words rhyme! Should definitely be top ten, possibly top five.
Watch dre day music video there is a sex scene and it is gay.
21
Scarface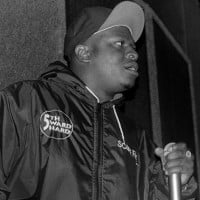 Brad Terrence Jordan, better known by his stage name Scarface, is an American rapper, music producer, and author.
Many rappers talk about life on the corner. Few delve deeper than the pseudo-glam of pumpin a 9 into a jacker. Fewer still can convey the pain that that life leads to. Only one can do it so well you feel like its happening right in front of you... That you're the one doing it. Only one can do it so well you forget that it's a song because the images and feelings are so vivid that the lyrics suck you in... That man is Scarface. Sure, Rakim and Biggie had better flows, G Rap had more rhymes, KRS had more presence.. But as far as straight gangsterism, and everything that came wwith it--the gpaingood, the bad, and the downright tragic and heartwrenching--its Scarface. No contest.
This website doesn't know rap, Scarface should be on the top 3, instead you have Eminem on there, granted he is lyrical but he's not gangsta, he doesn't know anything about selling, the only thing close is that guy was a fiend because he was a pill popper, this website needs to learn what a gangsta rapper really is and not just put stuff up to gain traffic.
Face paints a very vivid picture and is one the best story tellers ever. A for thoes who ran the streets in real hoods and truly in the streets all his raps add up not mention the attitude he brings pretty much spot to most street cats I know.
This man is should be in the top 3 at the very least. Who in the hell put Eminem up there? Lil Wayne? That cat is far from a gangsta. Snoop? A gimmick! Tupac? the biggest fraud since pet rocks.
22
Tech N9ne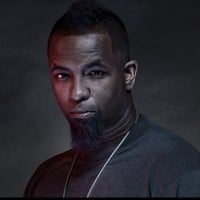 Aaron Dontez Yates, (born November 8, 1971), better known by his stage name Tech N9ne, is an American rapper. In 1999, Yates and business partner Travis O'Guin founded the record label Strange Music. He has sold over two million albums and has had his music featured in film, television, and video games. ...read more.
Realist rapper out there today I don't understand how 90% of the people above him are above him he kills every verse he has and doesn't mess around whether he's rapping about the streets, his life, or getting messed up. TECHNICIAN FOR LIFE!
Yeh just gave him a listen, dope!
All songs feel genuine, different and fresh. that b cool if this Artist started doing trap and bass, 4 something even fresher, or better yet, new world sounds.
23
Ice T
Ice T is the greatest gangsta rapper ever. People need to go back and listen to his old albums. He made at least five classic gangsta rap albums, with about 15 to 20 tracks on each album, with lyrics that expressed intelligent street knowledge as well as raw street gangster tales. AT LEAST FIVE CLASSIC ALBUMS, maybe more. Ice T is to the gangster rap genre what Clint Eastwood is to the western movie.
The only gangster rappers who even start to compare to Ice T are Ice Cube (who was more political/militant than gangster at his peak) and possibly Scarface.
How the Hell you're can forget THe Greatest Gangsta Rapper ever, He made this genre he started gangsta rap. 1982 where the most from the list where little kids, c mon the O G is nr 2 at least, because pac is nr 1
Ice T is the original gangsta. He started it in the early 80's I think that puts him in the top 3. His lyrics are pure gangsta
This man started it all back in the dayz... Anf also very important: you can actually hear what he is saying!
24
Xzibit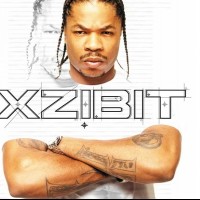 Alvin Nathaniel Joiner (born September 18, 1974), better known by his stage name Xzibit (pronounced "exhibit"), is an American rapper, actor, songwriter, television presenter, and radio personality.
Another West Coast rapper. a lot of Raps have Gangster meanings in it for Eg LAX by Xzibit is a gangster song and very good as well. Dresses like a gangster and represents the GOLDEN STATE. One of the biggest figures in the industry right now
25
Chief Keef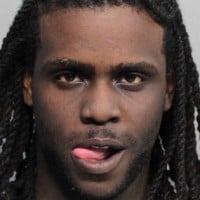 Keith Farelle Cozart, better known by his stage name Chief Keef, is an American rapper and record producer from Chicago, Illinois.
Chief keef best rapper alive right now he doing his thing ain't tripping.
Sosa is og man. I don't like, 3hunna, got them bands are the best songs I ever heard. Hail sosa
PSearch List