Best Guitar Riff Creators
The Top Ten
1
Tony Iommi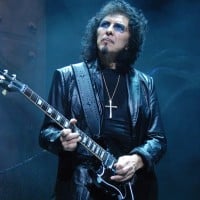 Anthony Frank "Tony" Iommi is an English guitarist, songwriter and producer. Best known as lead guitarist and founding member of the pioneering heavy metal band Black Sabbath, he has been the band's sole continual member and primary composer. At age 17, he accidentally lost the fingertips of his middle and ring fingers on his right hand, and considered giving up music. His boss encouraged him to continue playing by playing a record of the jazz guitarist Django Reinhardt who became famous even though his fretting hand was limited due to an injury. He carried on and down tuned his guitar for easier playing, which helped give birth to heavy metal music.
Led Zeppelin is probably my favorite band after Pink Floyd, but Iommi is a better riff-writer than Page.
Page stole MANY riffs. Page didn't write a riff that is as iconic as Iron Man. Take a song like "Into The Void" which has like 5 iconic Sabbath riffs in it. And all songs on the albums are like that. Page doesn't have this ability. Page is a main riff, while Iommi is a main riff, then a groovy verse riff, then a series of 3 iconic groovy riffs, 2 outro riffs, and you get the idea.
He should be higher. The riffs he created in the 70s were some of the heaviest riffs at the time. People didn't know what to think. They had never heard such heaviness before. A critic said "Like Cream, but worse. " If it wasn't for Iommi a lot of great metal guitarists would have never even picked up a guitar.
He had great idea about riffs at that time. Simple slow and becomes heavier. When I was a kid (even before hearing black sabbath's songs) I got the idea, I used to think strumming with full power (pressure) would make the heaviest guitar sound.
This man and the rest of Sabbath invented a musical genre and he invented riffs which others now try to emulate.
2
James Hetfield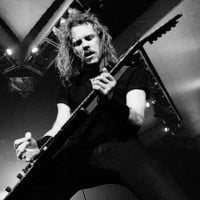 James Alan Hetfield was born on August 3, 1963. He is an American musician, singer and songwriter known for being the co-founder, lead vocalist, rhythm guitarist and main songwriter for the American heavy metal band Metallica.
Yes, this man should top the list, he has created all Metallica riffs and Solos and Kirk plays them, there are no words to describe this genius!
Of course he is not the best guitarist on the list. But I think he is one of the best metal riff creators of all time.
Thanks Mr. Hetfield!
3
Jimmy Page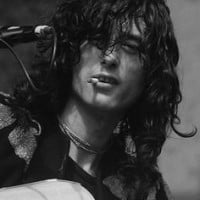 James Patrick Page is an English musician, songwriter, and record producer who achieved international success as the guitarist and founder of the rock band Led Zeppelin.
For me Page is the best riff machine Page and Iommi both of them are match. But still Jimmy is the best because the sound of his riffs are amazing plus his stage presence. He moved his body according to his guitar riffs.
The stuff he came up with over the years with the Yardbirds, that they didn't use, wow.
Jimmy Page is by far the best riff creator of all time, not to mention the greatest guitarist ever. Every single song has an awesome spot in rock history...
Jimmy is the best riff machines. Iommi and Page are just totally match but, despites Page stage presence he moved his body according to his guitar sounds.
Jimmy page is the man and deserves the top. But where is Robbert Fripp. Starless and 21st Century Schizoid riffs are amazing
4
Dave Mustaine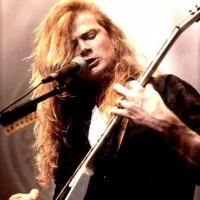 David Scott "Dave" Mustaine (born September 13, 1961) is an American musician, singer, songwriter, actor and author. Mustaine is best known as a pioneer in Thrash Metal, being the former lead guitarist of Metallica before his dismissal in 1983, leading to finding and becoming the front man of his own band Megadeth shortly after.
"Many of the Megadeth riffs weren't created by him."
what? He's the primary songwriter for both Megadeth's music and lyrics. He wrote the entire "Rust In Peace" album other than lyrics on Tornado of Souls (which he cowrote with David Ellefson), music on Lucretia (which he also wrote with Ellefson), and Dawn Patrol, which is less than 2 minutes and the music was written by Ellefson. That means, Mustaine has single handedly written the riffs for Holy Wars, Hangar 18, Take No Prisoners, Five Magics, Poison Was The Cure, Tornado of Souls (again, Ellefson only helped with LYRICS), and Rust In Peace. And that's only one of the best Megadeth albums. He also wrote all the music and lyrics for the "Peace Sells... But Who's Buying? " album, excluding one "cover" song.
He writes pretty much all of the riffs and rhythm parts (at least where he's credited as the sole songwriter, which is a large portion of their catalog) and his own solos.
Many of the Megadeth riffs weren't created by him. Mustaine has many good riffs but he's no Chuck Schuldiner
5
Dimebag Darrell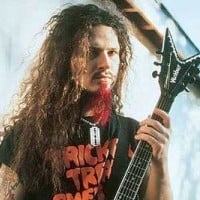 Darrell Lance Abbott, also known as Diamond Darrell and Dimebag Darrell, was an American guitarist and songwriter best known as a founding member of two bands, Pantera and Damageplan, alongside his brother, Vinnie Paul. Abbott died in 2004 after he was shot by a mentally unstable fan.
Cemetery Gates (both the clean and distorted riffs are highly underrated), Walk, Cowboys From Hell. These are not ordinary riffs.
Amazing just amazing
6
Chuck Berry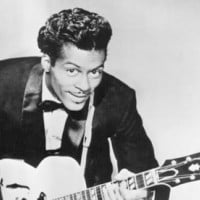 Charles Edward Anderson "Chuck" Berry was an American guitarist, singer and songwriter, and one of the pioneers of rock and roll music. He died on 18 March 2017.
7
Angus Young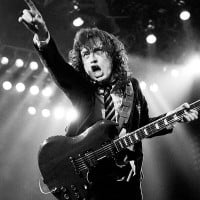 Angus McKinnon Young is an Australian guitarist of Scottish origin, best known as the co-founder, lead guitarist, songwriter and sole constant member of the Australian hard rock band AC/DC. When performing live he does his own version of Chuck Berry's "duck walk" and has also spun on his side while still playing songs accurately.
Just to say, back in black was made by Malcolm so they both deserve it
All AC/DC songs have amazing riffs! Angus Young & Malcolm Young are geniuses! The Young brothers are masters at riffs!
8
Jimi Hendrix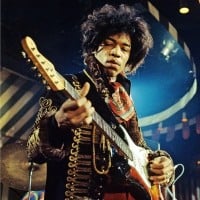 Jimi Hendrix (born November 27, 1942 - September 18, 1970) was an American rock guitarist, singer, and songwriter. Although his mainstream career spanned only four years, he is widely regarded as one of the most influential electric guitarists in the history of popular music, and one of the most celebrated musicians of the 20th century. The Rock and Roll Hall of Fame describes him as "arguably the greatest instrumentalist in the history of rock music". Hendrix is consistently ranked on lists of musicians who died too soon.
9
Keith Richards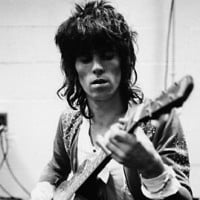 Keith Richards is an English musician—primarily a guitarist—singer, songwriter, best-selling memoirist, and founding member of the rock band The Rolling Stones.
None better. Period. Honky Tonk Women is why the guitar was invented.
10
Jerry Cantrell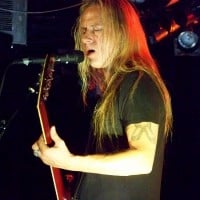 Jerry Fulton Cantrell Jr. is an American musician, singer-songwriter and guitarist best known as the founder, lead guitarist, co-lead vocalist and main songwriter of the rock band Alice in Chains.
The Contenders
11
Malcolm Young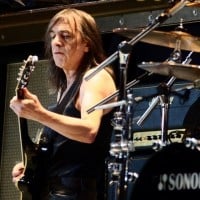 Malcolm Mitchell Young was an Australian musician and songwriter, best known as a co-founder, rhythm guitarist, backing vocalist and songwriter for the hard rock band AC/DC.
Malcolm was the true riff writer behind acdc, not angus, he deserves the credit.
12
Slash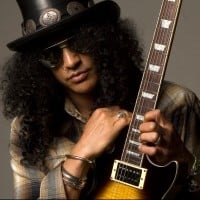 Saul Hudson, known professionally as Slash, is a British-American musician and songwriter. He is best known as the lead guitarist of the American hard rock band Guns N' Roses, with whom he achieved worldwide success in the late 1980s and early 1990s.
Everyone knows his riffs from Appetite, and the riffs from his solo albums are extremely overlooked.
I don't even have to explain. His music tells it all.
13
Neil Young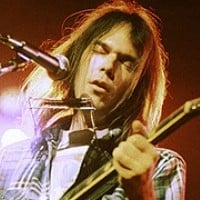 Neil Percival Young is a Canadian singer-songwriter and musician, producer, director and screenwriter.
14
Ritchie Blackmore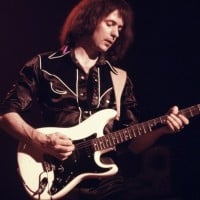 Richard Hugh "Ritchie" Blackmore is an English guitarist and songwriter, best known for his work in the hard rock/metal bands Deep Purple and Rainbow. He was ranked number 16 on Guitar World's "100 Greatest Metal Guitarists of All Time" in 2004, and number 50 in Rolling Stone magazine's list of the "100 Greatest Guitarists of All Time" in 2011. In 2016 he was inducted into the Rock and Roll Hall of Fame as one of original members of Deep Purple.
Its not only Smoke On the Water. There are some great riffs like Highway Star, Black Night, Perfect Strangers, Burn, Pictures of Home, Strange Kind of Woman etc.
What is Blackmore doing down at 11 on a RIFF creator list ?
Only 14th? Surely he should be in the top 5 with his legacy.
15
Joe Perry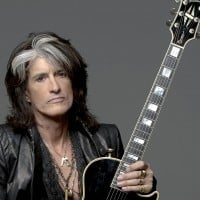 Anthony Joseph "Joe" Perry is the lead guitarist, backing and occasional lead vocalist, and contributing songwriter for the American rock band Aerosmith.
16
Adrian Smith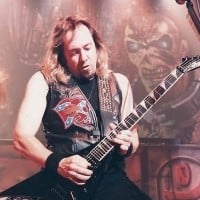 Adrian Frederick "H" Smith is an English guitarist, best known as a member of Iron Maiden, for whom he writes songs and performs live backing vocals on some tracks.
17
Kerry King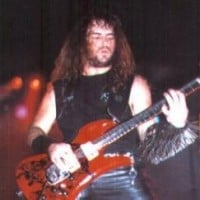 Kerry Ray King is an American musician, best known as a guitarist for the American thrash metal band Slayer.
18
Chuck Schuldiner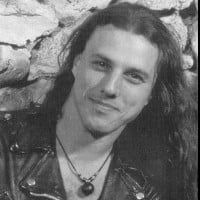 Charles Michael "Chuck" Schuldiner (1967-2001) was an American singer, songwriter, and guitarist, best known as the founder and vocalist, guitarist and bassist of the American heavy metal band Death. He is considered the most influential figure in Death Metal, with some publications referring to Chuck as the "Godfather of Death Metal". Schuldiner died in December 13, 2001 of brain cancer, his death subsequently leading to the disbandment of Death, but has remained influential among many aspiring metal artists. He was also known for his polite and life loving attitude and openly condemned stereotypes of metal musicians being harmful and evil.
Ok, what is Brian May doing a spot above Chuck (does Brian May even do riffs ?). Mikael Akerfeldt is too low at 51 too.
19
Thomas Erak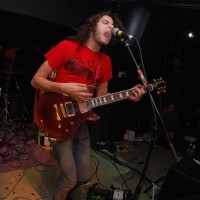 20
Eddie Van Halen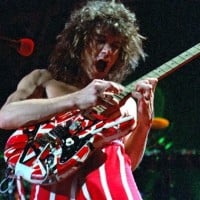 Edward Lodewijk "Eddie" Van Halen (January 26, 1955 – October 6, 2020) was a Dutch-American musician, songwriter, producer, and inventor. He was best known as the lead guitarist, occasional keyboardist and co-founder of the hard rock band Van Halen.
21
Tom Morello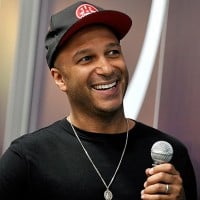 Thomas Morello is an American musician, singer-songwriter and political activist. He is best known for his tenure with the band Rage Against the Machine and then with Audioslave.
The craziest riffs of 90s metal: killing in the name, sleep now in the fire, guerrilla radio, bulls on parade, know your enemy and the list goes on and on...
22
Eric Clapton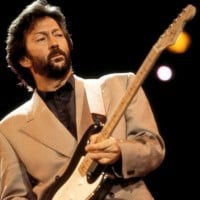 Eric Patrick Clapton is an English rock and blues guitarist, singer and songwriter. He is the only three-time inductee to the Rock and Roll Hall of Fame, once as a solo artist and separately as a member of the Yardbirds and Cream. He has also been a member of Derek and the Dominos.
No, Clapton wrote it. Allman played on the record, but it was a divine coincidence that he was even available.
Didn't Duane Allman write the riff to Layla?
Lay down sally, cocaine, sunshine of your love, tears in heaven, layla and many more
23
Randy Rhoads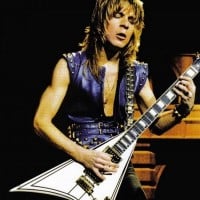 Randall William "Randy" Rhoads was an American heavy metal guitarist who played with Ozzy Osbourne and Quiet Riot. He was killed in a plane crash.
24
Kirk Hammett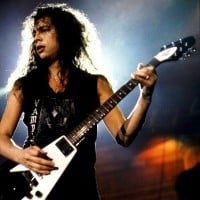 Kirk Lee Hammett is the lead guitarist and songwriter for the heavy metal band Metallica and has been a member of the band since 1983. Before joining Metallica he formed and named the band Exodus.
25
John Frusciante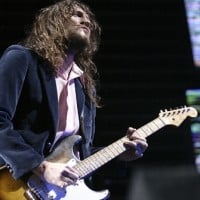 John Anthony Frusciante is an American guitarist, singer, producer and composer.He is best known for his time with the Funk Rock California based band the Red Hot Chili Peppers. He was also part of the Mars Volta, Swahili Blonde, Ataxia and more.
Snow, Scar Tissue, Can't Stop, Californication, just to name a few. I don't know why I'm the one adding him to this list.
PSearch List