Top 10 Best Jazz Artists and Musicians
The Top Ten
1
Miles Davis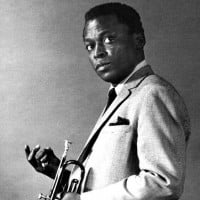 Miles Dewey Davis III was an American jazz trumpeter, bandleader, and composer. He is among the most influential and acclaimed figures in the history of jazz and 20th century music.
Umm... Nirvana, Alice in Chains, Soundgarden, Peal Jam, and Stone Temple Pilots are not a better jazz artist the Miles Davis because there are not jazz artist. Even though they are better artist than Miles Davis because they well know rock artist there still not a better jazz artist.
Miles really changed the game when it came to jazz music. If he wasn't around, I don't think we would've had artists like Robert Glasper and Christian Scott today.
The one who got me interested in Jazz. Bitches Brew is a fantastic album that helped usher in Jazz Fusion.
A true innovator. I don't know anything about Jazz, but the few albums I've heard by him blew me away
2
John Coltrane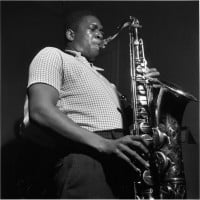 John William Coltrane was an American jazz saxophonist and composer, also known as "Trane". Working in the bebop and hard bop idioms early in his career, Coltrane helped pioneer the use of modes and was later at the forefront of free jazz.
I like him best. I also like Mingus, Miles and Dizzy.
I don't know why Bill Evance is always named top 10.
I just don't care for white Jazz. As soon as he played so-called
modernized classical music, It turns me off.
God given talent and the greatest emotional output ever. The greatest. Period
His music is great but Davis was more creative.
3
Louis Armstrong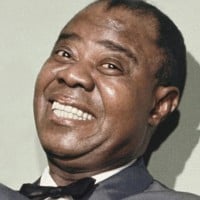 Louis Armstrong, nicknamed Satchmo or Pops, was an American trumpeter, composer and singer who was one of the most influential figures in jazz.
While John Coltrane and Miles Davis are certainly worthy of consideration for being the greatest; I think it would be beyond unfair to rank them ahead of Louis "Satchmo" Armstrong for receiving that honor. Born a poor boy in New Orleans (1901), and then learning to play, sing and perform while developing the sound and style of Jazz music as it evolved throughout it's height in the 1920's-1940's, has made him one of the most influential and iconic musicians not only of Jazz, but of the 20th Century altogether. Not only was his wide and colorful smile unique and inviting, but he also possessed a unique signature voice that emoted the blues and performed insane trumpet solos that have never been duplicated to the effect that he had captured with an audience. Just take a listen again to masterpieces such as "I Get Jealous", "Blueberry Hill", "Shadrack", "Skokian", "What A Wonderful World", La Vie En Rose", "Mack the Knife", "When the Saints Go Marching In". Similar to what another ...more
No matter who is the next generation of good Jazzmen/women, no matter how many classic jazz albums have come out, no matter how many good jazz instrumentals we hear or have heard, Louis Armstrong will be to jazz as Elvis was to rock, and Michael Jacskson was to pop. He will be the king of Jazz forever
*Louis Armstrong's instrument of choice that he performed insane solos on was primarily a coronet and not a trumpet, as I had mistakenly suggested in an earlier comment.
Louis Armstrong is the best most iconic jazz figure in the history of jazz. he is "Satchmo", "Pops", "Ambassador Satch"! I say this and I'm 13!
4
Duke Ellington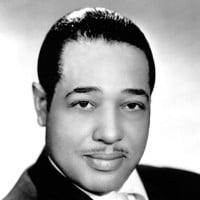 Edward Kennedy "Duke" Ellington was an American composer, pianist, and bandleader of a jazz orchestra, which he led from 1923 until his death in a career spanning over fifty years.
Duke Ellington is the sound of interwar, the sound of the classiest jazz. So many greats out there but Duke will always be the true icon.
Sir Duke should be 1 or 2. A great pianist and composer. Surely better than 5 on list.
he is just awesome. I can't stop listening to him. Whenever I open Itunes, the first song I listen to is always one of Duke Ellington's songs.
5
Ella Fitzgerald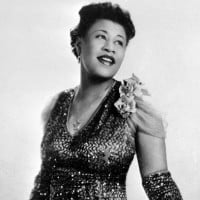 Ella Jane Fitzgerald was an American jazz singer often referred to as the First Lady of Song, Queen of Jazz and Lady Ella.
Ella Fitzgerald should be right at the top of this list. No one does ballads and up-tempo numbers with the same fluency and consistency as Ella. Even fellow greats like Bing Crosby, Duke Ellington and Ira Gershwin have praised her beyond themselves
It's hard to believe that this lady is so low down on this list. I love Amy Winehouse, she had an incredible Jazz voice but to place her above Ella? Come on!
I adore this woman. She's just amazing.
6
Herbie Hancock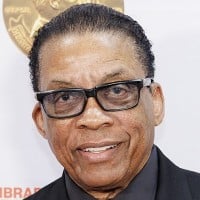 My new favorite jazz artist (with me being a saxaphonist Bennie's work is the key element for me).
7
Charlie Parker
Wow, I can't believe such a prolific figure got number 7! Bird was a genius! His sense of harmony and melody is unmatched by anybody even to this day. His improvisational skills displays virtuosic technique that cannot be compared with a lot of jazz musicians.
Parker was a God! His album BIRD was one of the best I've ever heard... I'm astounded that he's not higher... I don't even know who Django Reinhardt is. I don't even know one of his songs. But I could list off Charlie Parkers songs and albums fast than you could look them up
A comet passing by! BIRD changed the sound of jazz. Even at his worse at that infamous and controversial recording, he still influenced players for generations. Even Miles was seduced
Definitely should be above Sinatra and Django for the simple reason that he fits into the category "jazz artist". The other two are questionable
8
Frank Sinatra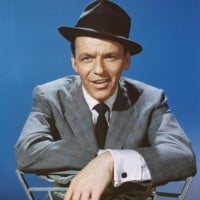 Francis Albert "Frank" Sinatra (December 12, 1915 – May 14, 1998) was an American singer, actor, and producer who was one of the most popular and influential musical artists of the 20th century. He is one of the best-selling music artists of all time, having sold more than 150 million records worldwide.
Yes, I am a huge Sinatra fan, but he just does not have a place on this list. For those of you who do not know what jazz is, vote for him on some other list, such as greatest singers of all time (he would be my number 1)
I expected him at number 1? I mean his voice is very unique.
Don't understand why he is not at number one?
Not Jazz, and he didn't even write his own music.
9
Billie Holiday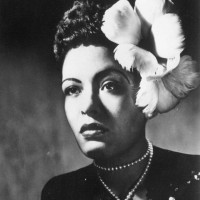 Eleanora Fagan, professionally known as Billie Holiday, was an American jazz musician and singer-songwriter with a career spanning nearly thirty years.
Are you guys kidding me? Billie Holiday is one of the jazz greats! Everything about her is amazing... Her signature style of singing half a beat behind but never off tune and the obvious pain and experience in her voice as she sings. Honestly... When she sings it lets you know that no one will ever sing like that again... The era of great jazz singers is over...
I have extremely eclectic taste. I love jazz, classic rock, indie pop and a thousand things between, but my favorite artist of all time is, hands down, Billie Holiday. No one has ever sung their soul like she did. You feel her pain, her joy, her frailty in every note. There's no better rainy day soundtrack, wedding theme or breakup anthem than Lady Day.
Lady Day! How in hell is my Billie so far down this list? Yes, improv is fun, and Davis and Mingus (Mingus is also shamefully low) are geniuses, but Billie Holiday is beautiful music, unmatched.
She should be #1
10
Charles Mingus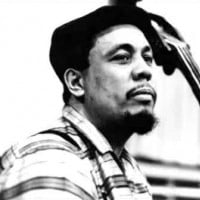 No legitimate jazz artist ranking has Mingus outside of the top 10. His compositions were simply unreal. "Structured chaos" as someone else here put it. If you haven't heard much of his stuff I recommend Moanin' (Mingus Big Band version), The I of Hurricane Sue, Adagio ma non troppo, and Ysabel's Table Dance especially.
Classical compositional elements with such a free sound. Duke's only composer peer.
The liner notes on one of his albums are from his physcologist. That tells you how good he is!
The angry man of jazz.
The man that never compromized.
The genius of jazz!
The Contenders
11
Return to Forever
Absolutely! One of Jazz's all-time best groups. Their first album, "Return to Forever," is a gem and one of my very favorites.
Their album "Romantic Warrior" is jazz fusion at its finest.
12 Art Blakey
13
Wes Montgomery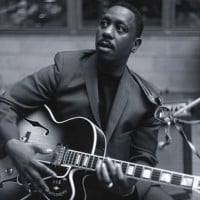 John Leslie "Wes" Montgomery was an American jazz guitarist. He is widely considered one of the major jazz guitarists, emerging after such seminal figures as Django Reinhardt and Charlie Christian and influencing countless others.
Easily the greatest Jazz guitarist who ever lived. And when you think that he just played with his thumb for picking and three fingers for fretting... damn. Spectacular
He helped introduce jazz to popular music.
14
Tony Bennett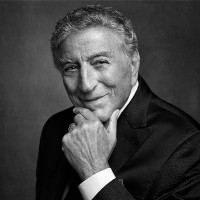 Anthony Dominick Benedetto, known professionally as Tony Bennett, is a retired American singer of traditional pop standards, big band, and show tunes.
He's still got it. Don't belive me? Listen to the album Cheek To Cheek he made with Lady Gaga, who, by the way also has an incredible rich voice for Jazz.
15
Weather Report
What talent in one group. Still miss Jaco.
16
Kamasi Washington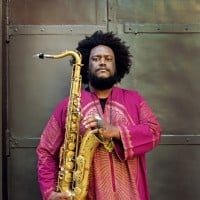 A more modern Jazz artist but he's great. Just listen to The Epic and tell me how it's not good.
17
Thelonious Monk
His style of piano playing is unique. Each person in his quartet is so talented. He has the best jazz quartet I have ever heard in my life.
18
Mahavishnu Orchestra
Maybe more on the rock side than jazz, but the styles and purely insane masturbation produced in the music makes them one of the best in all jazz rock/fusion.
19
Dizzy Gillespie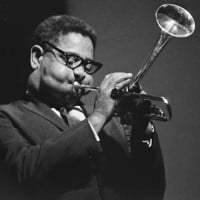 20
Art Tatum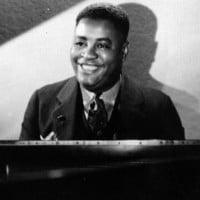 Not on the list
21
Chet Baker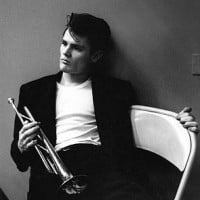 Brilliant and very talented trumpeter/singer who lived through his music. His music could completely wrench your heart but sound so sweet and heavenly all at the same time.
Dreamy... He bleeds through his music and all you can hear is his raw emotion. Brilliant!
Has so much tenderness and emotion in his voice and trumpet playing. Genius!
Such beautiful music. Chet deserves a higher place on this list!
22
Chick Corea
Unbelievable keyboard player... The melodic lines he thinks of on the spot are inconceivable!
23
Django Reinhardt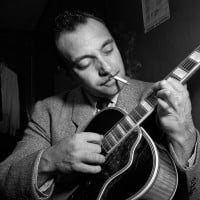 Django Reinhardt is a famous guitarist in the genre of jazz. He lost 2 of his fingers in a fire but carried on with his playing. He later inspired Tony Iommi, the original guitarist of Black Sabbath, to continue playing after he lost his fingertips in a factory accident. His guitar is an acoustic gypsy. ...read more.
I love stand-alone acoustic-guitar jazz solos.
A Gypsy Jazz Man. Who'the thunk it? Only in America. We are blessed.
24
Al Di Meola
Al Di Meola is an American jazz fusion and Latin jazz guitarist, composer, and record producer of Italian origin.
25
Amy Winehouse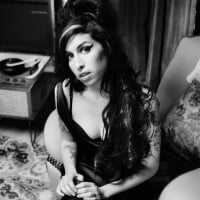 Amy Jade Winehouse was an English singer and songwriter known for her deep expressive contralto vocals and her eclectic mix of musical genres, including soul, rhythm and blues, and jazz. She is also a well-known member of the 27 Club, as she overdosed on alcohol at age 27.
Amy Winehouse absolutely does not get the credit she deserves. What my generation, and even some of the older generations seem to have an extremely difficult time understanding is she LIVED the jazz lifestyle! Our greatest jazz vocalist and other jazz musicians have been through some of the same things (I.E. - Billie Holiday, Charlie Parker) The difference is, following her horrid relationship with her ex husband and her bad decision to engage in hard drugs she was "raped" for lack of better word by the ridiculous tabloids. There are no words good enough to describe how huge her talent is, as both a singer and song writer. The standards she has sang are impeccable and her own material is original, thought provoking and beyond a pleasure to listen to.
She had just something special. If you only listen to the sound if her voice (and not to the lyrics) you know what she's singing about.

And her lyrics: I haven't understood yet how a person can put so many emotions in a few words... she was a personality, there isn't another person who is as 'different' as her.

She is THE jazz musician for me, I'll never forget her!
Amy was an incredible talent with a totally unique voice who was enjoyable whether drunk or sober. Too bad she said no, no, no.
Amy was something special. What she had was unexplainable. She was a true jazz singer.
PSearch List