Top 10 Best Male Singers in the Philippines
The Top Ten
1
Darren Espanto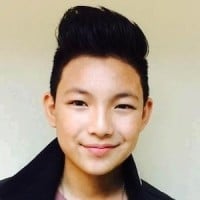 Darren Lyndon Espanto also known as Darren Espanto is a Filipino-Canadian singer. He was born in Calgary to Filipino parents. At ten years old, he won the Masters Finals of the Pinoy Singing Sensation competition in Edmonton.
Darren Espanto for me is a great singer and performer. With the age of 13, he has made his way from Canada to the Philippines just to find his luck in The Voice of the Philippines Kids Edition. Even though it's a little hard for him and his family to go back and forth from Canada to the Philippines because of an expensive fair for the plane, they never give up on Darren's dreams. As a teenager, he has served as a role model for me and an inspiration to follow my dreams. He also makes me become inspired to sing and he had taught me to never give up. I so love Darren and even though he didn't win in The Voice Kids, I will always support him.
DARREN is great not just because of his handsomeness but because of his great tallent and discipline to his own self he may not be the greatest singer but he is a great dancer. The total performer perhaps, he got his own moves and own way to make his song unique and amazing... A boy that has great voice and also great dancing skills... The most amazing boy that I have met in my whole life... He may not be as famous as sarah, lea, taylor, Justin timberlake, usher, and ariana grande... His got the power to amaze people by his side... He know how to take care of his sister, he knows ho to handle his fans, and with his great looks and great voice all of the young or adults will surely vote for his not mater what will happened
2
Erik Santos
I want you to know that you're really the singer whom I really transpire my intense admiration... Hope that I am the one to alter you're melodious voice when you get retired from singing career. Thanks! You're really my IDOL.
I hope to see you soon in personal and sing in duet.
He really has has an amazing voice that captivates every woman's heart as he sing songs from within the inner most part of his heart. He could clearly relay or impart the messages of every songs he delivered through the neatness and clarity of his melodious voice.
I love his songs so much. When I hear any of her song I feel I'm on heaven!
And while performing he can easily beats high notes and his emotion while singing very good too. Keep up the good work erik santos and god bless!
3
Gerald Santos
He is a total package, versatile artist of his generation. He can do ballads, upbeat, r&b, hip hop, rock songs, Broadway musical singer, excellent singer in English and OPM, his singing caters to both young and old generation...in standards or in current hits, he is a singing impersonator of top male pinoy singers or even female singers, a very good sing and dance singer, a power belter and a heartfelt singer as well. His voice is so pleasant to listen to. Not irritating voice, not a shouting voice. His timing is perfect, his rendition is flawless, his singing style is timeless. He is a total entertainer.
Gerald Santos is one of the best balladeers, if not the best in the Philippines. This is just not a review. That statement is supported by numerous awards, plaques, and/or trophies awarded by Philippines' music industry, faving his way into international stardom. Needless to say, after competing with over 10,000 aspirants for a special role in the internationally famed musical play, Miss Saigon, Gerald Santos won the hearts of the musical producers of Miss Saigon and featured him as cast member for the role of Thuy, of their London production which started running on July 1, 2017 in Curve, Leicester in the UK. The rest is history.
4
Gary Valenciano
Mr. Gary Valenciano is not only very good in singing. But also, he has his great and energetic dancing skills. Despite being a long time diabetic and his age, he is still going strong and active in the industry. One of the qualities that I admire about him is his devotion as a Christian, artist, and a family member as well. According to one of my co- Gary V. fans, he is a type of person who gives hope and inspiration to his fellow people through his music and kind words. He is such a godly and humble person. His being a total performer and strong faith in God prove that he is still fighting as he surpassed his several health challenges. That's why my vote went to Sir Gary V. and I will never regret it because of his pure heart, strong faith, and great talent. He is not only the Mr. Pure Energy. He is also a Man Of Inspiration. Kudos to him!
No Filipino has been able to do what Gary has been doing for the past 25 years: sing, write and arrange his music, sing the back-up vocals for his songs, and perform out-of-this-world concerts with dance routines that is still unmatched! He is a one-of-a kind Filipino entertainer!
5
Christian Bautista
He is getting international attention because of his undeniable talent. He should be on top of the list. Agree?
Just love him! He got the looks... The voice.. The height... He's face seem so charming together with his VOICE
Still one of the promising singers of today in the Philippines.
6
Martin Nievera
Martin Nievera sings with so much feeling and can render other artists original songs without imitating it but by giving more varied stylized renditions, sings with a lot of techniques and his voice is recognizable as his to be hid own.
I like Martin Nievera. He is number one choice of all. He has the stunning voice, very good in English that every body can understand. He is the best singer to go overseas, we will not dis appoint because he has the talent and beautiful voice. Go Martin I'm number one fans of yours.
From: abroad Vi
Martin Nievera, the most promising male singer in the Philippines. He has a God-given and soulful voice. His talent has not just show up here in the Philippines yet in the whole Asia and us..
7
Ogie Alcasid
He is really a good composer and singer. he has a great balladeer voice and perhaps, the most distinguishable voice as well. I believe he should be at least in the top 5 greatest male singers in the country
The best... He serves as a benchmark and inspiration to every Filipino artist... He also leads organizations that promote the OPM to Filipinos.
OgRenians let's all vote for the Greatest Songwriter in the Philippines.
8
Jed Madela
Only Jed Madela dominated the WCOPA. Need I say more? Oh yes, I do. He is a very talented singer, the transitions of his registers are very hard to identify. His voice is insanely powerful, he sings with such ease and with minimal effort. He is the best male singer in the Philippines. For me, he deserves to be on the top of this list.
Jed Madela is a real belter. He can reach the high notes very solid and clear without shouting. And he can also sing the lower notes. What an amazing belter! You are deserving to be on top of the list.
I always watch his performances and concerts live. He is really the best! He sings from the heart. He's in WCOPA hall of fame. He's not only an amazing singer but he also shares his talent to other WCOPA artist, guiding them.
9
Mark Bautista
He's an excellent singer. His versatility will make him an ultimate performer in the near future. Mark, never forget the place where you came from.
He's one of the best! He has a voice that will make you fall in love..
Love his voice. Very remarkable and soothing.
10
Arnel Pineda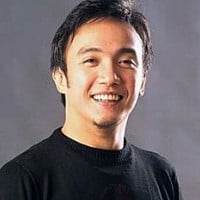 Arnel Campaner Pineda is a Filipino singer and songwriter. He came to prominence in the Philippines during the 1980s and internationally in 2007 as the lead singer of the American rock band Journey.
Arnel Pineda is one of the best singer not only in the Philippines but the world and He is a humble person plus he share his wealth to the least fortunate people. God bless you and your family always.
Love Arnel. Similar vocally to Steve Perry but with a rich quality to his voice that surpasses his predecessor on Journey. Brilliant singer and brilliant guy.
Heard him and I am in love with his voice and his ways of thinking positive and his wonderful smile and he helps others, good man, keep singing, Happy New Year 2015.
The Contenders
11 King
12
Jay-R
Philippines RNB king should on top 3.. Total performer a singer and also dancer father of pinoy rnb..
The best and should be in number 1.
13
Daniel Padilla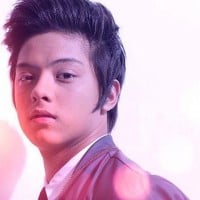 Daniel John Ford Padilla, also known as Daniel Padilla, is a Filipino actor and recording artist/bassist of the band, Parking 5. He is a talent of ABS-CBN and Star Magic and was chosen as one of the Original Pilipino Music Junior Ambassadors in promoting local music to the Filipino youth.
I love his voice, especially when I first attended his major concert once. This guys really has the thing. HIs voice is unique too, according to my father who's a voice trainer.
He has such good voice and looks as well that girls will definitely fall for.
He is the winner for me. ,
14
Ariel Rivera
Ariel Rivera's voice is smooth and warming.
Love his voice!
One of the best male singer's in the Philippines
Also known Kilabot ng Kolehiyala.
15
Bamboo Mañalac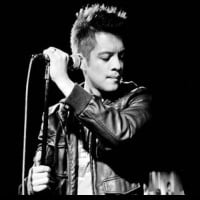 Bamboo is one of the most versatile artists the Philippines has heard. He can do any genre from jazz, rock, blues, ballad, and rap. A few examples are "Carousel", "Hallelujah", "Tatsulok", "Mr. Clay", "Alpha Beta Omega", "Truth", and "Much Has Been Said".
I have seen bamboo singing a couple of times. He's versatility and ability to convey the message of the song properly is kinda heartfelt!
Bamboo is the best singer ever! And the best voice couch. He must be part of the top 10.
16
Vhong Navarro
I love vhong because he has a nice voice and he also had very nice talents..
Good job Vhong! We are so proud of you!
17 Harry Santos
18
Sam Milby
Very Smooth Voice. Every time he sings I feel like I'm in heaven.
Getting recognize all over the place by his charming voice and looks.
Love him!
19
Janno Gibbs
I don't know much about male singers but I'm perfectly aware that he sang "Fallin'" and that made me love him. I don't give a damn about the other male singers higher vocal range, all I know is he was the only one who managed to give me a soulful feeling while listening to his song.
He is the only singer I know here in the phil. That whoever he sings with is always soothing, soulful and has an excellent blending... I've proven it on his divas and I album that album was superb and one of a kind...
No one can beat the King of Soul of the Philippines. He is the best. He must be at no. 1. He deserves to be no. 1 because he has good voice quality. He also composes very good song. He is better than of all the male singers in the Philippines
20
Piolo Pascual
When he sings, it reflects his total personality. Appealing and nerve wracking...
He has a good voice
21
James Reid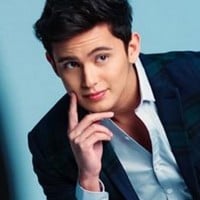 Robert James Reid is a Filipino-Australian singer, actor, dancer, karateka, and songwriter with dual Filipino and Australian citizenship.
He has a soft and cool voice!
I love james.. Reggie salem
22
Alden Richards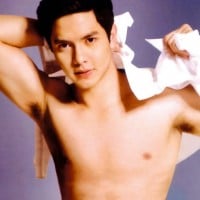 Richard Reyes Faulkerson, Jr., also known by the stage name Alden Richards, is a Filipino television actor, host, model and recording artist signed with GMA Network.
23
JV Decena
JV has always shown great talents even in his High School times, always there to sing in front of the class. His soothing voice has always been a catch of attention. Keep it up!
Just go on with your dreams, stay of what you are now you still have a long way to go. We will continue supporting you to that quest. We Love You JV.
It is passion to sing, and he gives his best every time. He definitely has a long way to go, but he's on the right track. Keep singing!
24
Dingdong Dantes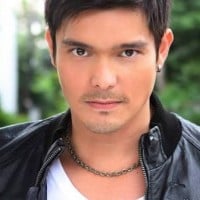 Dingdong Dantes is a Filipino actor, television presenter, commercial model and film producer. Dantes is currently working as an exclusive talent of GMA Network, and is also the Chairman of the YesPinoy Foundation and manages his own film studio named AgostoDos Pictures.
25
Jovit Baldivino
No one can compare to jovit.. He is unique and the voice is fantastic nothing but the best, only in the abs..
Very powerful and humble voice, smooth and can reach any note.
Yes He is number one for me.
PSearch List