Best Lady Gaga Albums
The Top Ten
1
The Fame Monster
In my opinion, this goes at 3! I do like the songs especially Bad romance, but there is 2 that don't get me into it and those are Teeth & Speechless. But overall this is a 9/10!
I promise, this album always in my heart until I die. Gaga's this masterpiece album got all the emotions, fear, love, sex, addiction, freedom, self-love. This is chanced me and I can't live without this anymore.
Her magnum opus & pure pop perfection. There isn't one bad song on TFM, because every song slays. It gave us Bad Romance for gosh sake which alone makes it Gaga's best Album. Every song on this Album could definitely be a single too!
This extraordinary album includes all my favourite songs from Lagy Gaga, these include Bad Romance, Telephone, Alejandro and Dance In The Dark.
2
Born This Way
This album is my favorite album of all time. It is mixed with pop and rock at the same time, influenced by 70s rock, and has a dark-themed album cover. Every song has its own story to tell, beginning with "Marry the Night" and how she became a star, ending with her iconic single and what I consider her best song of all time, "The Edge Of Glory." It's insane that she wrote the song in 10 minutes. This album is a piece of art. If you haven't listened to it yet, what are you waiting for? My favorite songs are "The Edge Of Glory," "Judas," "Heavy Metal Lover," and "Hair." Don't forget to listen to the Bonus Track Version, which has three extra songs.
This Album revolutionized pop music with its pushing concept/ message, lyrical content and amazing instrumentals. It is also so different and diverse. It isn't your typical pop album!
Definitely her 2nd best Album!
My favorite songs are Born This Way, The Edge Of Glory, You & I, Bloody Mary & Scheibe. by the way slays and is an album only Gaga could record. No one else could pull this off!
Ah, born this way! Where do I start, well her songs are so amazing on this album. There's only 2 that I don't like and that is Bad Kids & The Queen because they are songs I don't get into. But Marry The Night is the best one! I can't believe Gaga made such a great album! 10/10! Best album she has made so far!
This is an awesome album it is a mix a rock pop disco dance and opera. THis is her top album. It makes Madonna Music album look like a chew toy.
3
The Fame
The start of a legend! Well her songs in this album are really good! There's only a couple that doesn't get me into to and those 3 are Brown Eyes, Boys, Boys, Boys & Retro Dance Freak. But this has some really great songs on the album and she has made great entry to her career! 8/10!
One of the best debut pop albums in history. Gaga took the pop world by storm when this came out. The singles slay too! Just Dance, Poker Face, Paparazzi & LoveGame are timeless!
4
Joanne
Well this one was okay. Lots of songs didn't get me in this album, but there's only 4! And those are Diamond Heart, A-Yo, Joanne & Million Reasons. This has to be my least favourite album from her because it is country, but I understand she wanted to start something new for her album. 6/10!
I love every song and this style. My favorite is Angel Down. This album shows her voice a lot (so do the others). It's just all around amazing.
Best album so far
For me, this is her best album besides Born this way, those are masterpieces
5
Artpop
Well here we go! The EDM album, Artpop! So what do I like about Artpop? Well 1 there is lots of great songs she made and those are Donatella, Swine, MANiCURE, Aura, Venus, G.U.Y, ARTPOP, Mary Jane Holland, Gypsy & Applause! Those are some great songs I love from her album! But ones I didn't mention are the ones I don't like and those are S*** Dreams, Jewels & Drugs, Do what u Want, Fashion! & Dope. 2 is that the genre would take place in the future as EDM might be the most popular genre in the future! So overall this is a great album and this has a 10/10!
This album was amazing! It wasn't a mess! The songs were amazing, artRAVE SLAYED, and everything about this album was great. The lyrics were amazing, the production was marvelous, the cover is her favorite (mine is TFM though)... way underrated.

And really The Fame is above this? It's great, but it's a typical pop album!
If we're talking studio albums, this one takes the cake by FAR. If E.P.'s count, then this is right on par with The Fame Monster. This was a hell of an album. Jewels 'n Drugs may not have been great but neither was Teeth, Bad Kids, Money Honey, etc...
This one SUCKS, it's so idiotic, the lyrics are stupid, the beats are all electronic, it's totally mainstream.
But the rest from Gaga are Masterpiece
6
Chromatica
This is such a great album we received this year during a virus pandemic and it was a good album! The songs I did enjoy was Free Woman, Alice, Fun Tonight, Replay & Sine From Above! I loved this album, but I was devastated when it was cancelled due to the stupid virus! But luckily we got the album and everyone was happy! This album gets a 8/10!
This may be her best album yet!
An extremely good album!
7
A Star is Born
8
Cheek to Cheek
A very good album.
9
The Remix
I love the remixes featured on this album. particularly LoveGame.
This is way better then the entire mainstream crap Artpop!
10
The Cherrytree Sessions
Even this album anybody knows is better then Artpop.
Born This Way and TFM are real masterpieces and should stick at #1 for ever... !
The Contenders
11
Hitmixes
12
The Singles
13
Born This Way: The Remix
I sold my Artpop and bought this one, and I do not regret it! Even Born This Way remixes are cooler then Artpop songs xDD
14
A Very Gaga Holiday
I love this album. I sold my Artpop and used the money to buy it this Christmas. Not disappointed as I was when bought Artpop. Nice lyrics, beautiful melody! Very great...
15
Artpop Act II
Even though this was not released, this would have been awesome. Not my fave though but I have to vote to comment.
16
The Fame Kingdom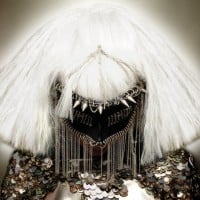 17 Pure Songs
BAdd New Item